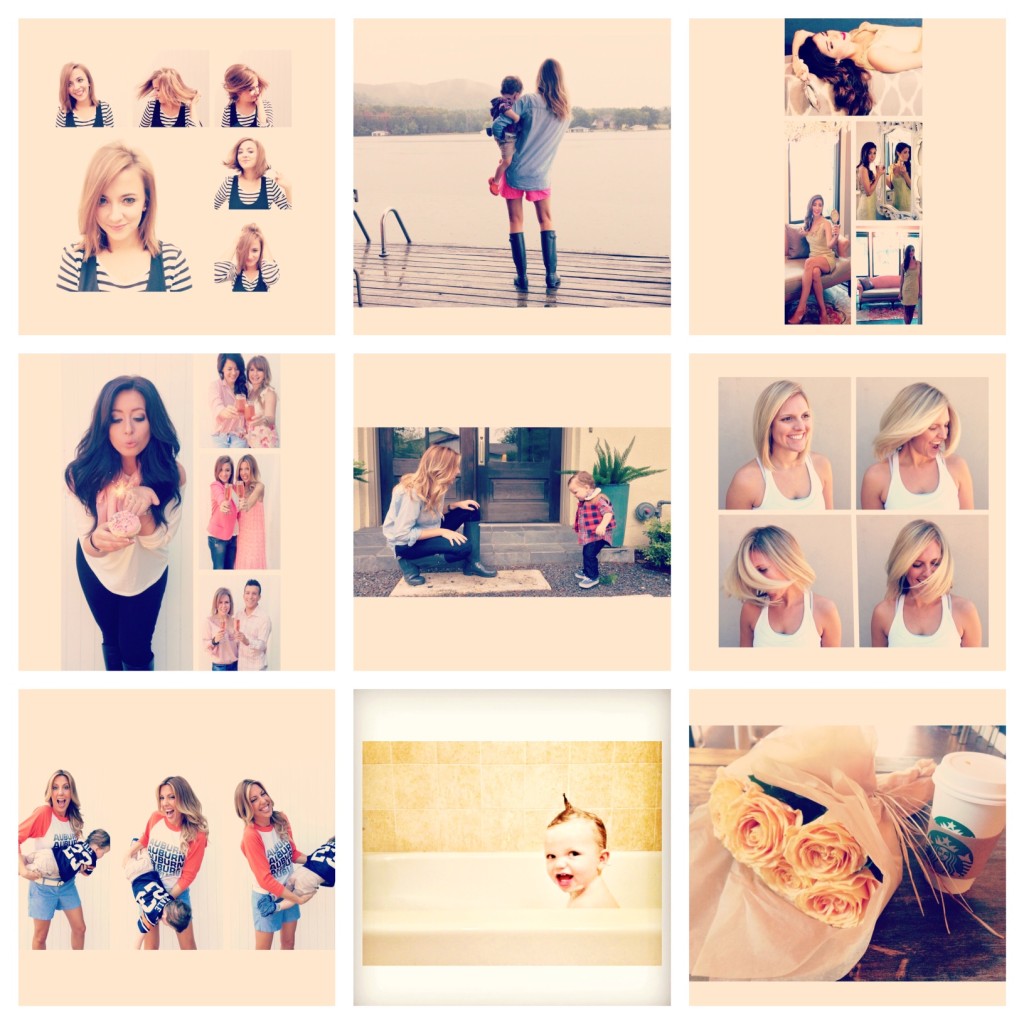 I posted my first photo to Instagram on March 12, 2012 conveniently 4 months to the day before my son was born.  It didn't take long before my obsessiveness kicked in and I decided I wanted my pictures to have a cohesive feel.  I started playing around with other editing apps and figured out that, ultimately, what I like about editing pictures is giving them all a similar style. So even if my way isn't your favorite way, the take away here is to not be afraid to play around a little until you figure out what your baseline is.
I figure if I'm going to blow up your feed with pictures of my cup of coffee, my top knot or "rainy day" shoes then they might as well be somewhat pleasing to the eye.  Because friends are always asking me how I edit my pictures and since I don't pretend to be an actual photographer I'm happy to share my tips here! That's what all of this social media is supposed to be about anyway right?  Being "social" and connecting with our friends!  Nothing worse than someone that takes a social media app too seriously…you know the ones!
So here ya go…the ins and outs of my Instagram!
FIRST THINGS FIRST:  Take LOTS of pics!  The more the merrier.  People ask me all the time how I take such great pics of Ford and it's only because I take a million to start.
MAKE YOUR COLLAGE:  If you choose to do a collage then you will want to make it before you edit.  I use Diptic and PicFrame to edit all of our THEME THURSDAY post for Mirror Mirror.
GET THE APP:  If you don't have it already get the app "PIC TAP GO" and get ready for your life to change.  My friend Ana introduced me to this and it's so fabulous and easy!  You don't have to understand anything about photography to get a cool picture and it will link straight to your Instagram.  Once you are set up with Pic Tap Go these are typically my steps:
STEP ONE:  Select your image.
STEP TWO:  Filter.  I almost always use "lights on" and sometimes will double filter with this one.  I also love "Auto Color" and "Auto Correct" but play around with it!  Also adjust your filter with the dial at the bottom.
STEP THREE:  Crop.  I tend to crop all the way to the left or right to make it really narrow or really wide.  Then hit "GO".
STEP FOUR:  Instagram time.  Select "Instagram Float" and "Open in Instagram" which will bring up your Instagram.
STEP FIVE:  Nashville.  I almost always filter with Nashville with no frame.  I live for Nashville.
I know, I know…it seems like a lot but it's second nature to me and only takes a few minutes!  I'm dying to know, do you have the same thing you do each time or do you mix it up?
Happy Snapping!