I started this website for the same reason I opened Mirror Mirror…I want to help women LOVE what they see in the mirror.  It's undeniable what a fresh haircut can do for your attitude but I have always believed that hair and makeup only play a small role in what women see when they look at their reflection.  Another reason I created this website is because I am incredibly lucky to be surrounded by super talented friends (I mean did you see the wreaths?).  It just doesn't seem right to keep them all to myself so it's time for me to share their brains and talents with all of you.  So with that, I am absolutely giddy to introduce you to my first ever contributors!
Meet Dr. Anna Settle…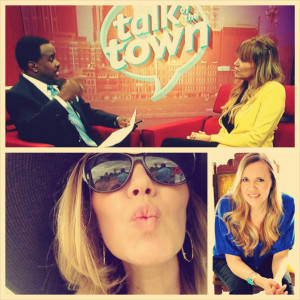 Dr. Anna is an award winning psychologist and relationship expert who also happens to be my best friend since pre-school (told you I have talented friends!).  She has a private practice on Music Row in Nashville, TN and has a client roster of some super secret VIP's along with normal people like you and me that she treats for a whole range of topics!  This wife and mom knows what it's like for us ladies in our day to day struggles and her extensive training (wow!) can handle even the heaviest topics!
Dr. Anna is here to add a little wellness to our lives – you know, that balance of the mind, the body and the spirit that creates an overall feeling of well-being (raise your hand if you could use some of that?). I am so excited to share her with all of you and I can't wait to see what she will teach us all!
Meet Cristina Facundo…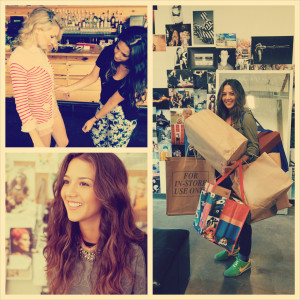 Cristina is quickly becoming THE stylist in Austin!  She has styled Norah Jones and Esperanza Spalding and created gorgeous ad campaigns for Kendra Scott Jewelry (and more!) so you can imagine how excited I was to find out she would be styling ME for a cover shoot for REAL magazine.  I was a little nervous but after about 3 text messages the night before the shoot she showed up with a handful of dresses and the first one I put on was the winner!  After that we worked on several projects for REAL, Mirror Mirror and Austin Monthly and she became a client (and friend!).  We have been brainstorming for months about how we can put our minds together to offer women real style solutions and so it was an easy decision when thinking of who I wanted the voice of STYLE to be for this website. 
Style, like beauty and wellness, is incredibly unique to each person and is so much more than an outfit.  As the great Diane von Furstenburg says, "Style is something each of us already has, all we need to do is find it!".  That's what Cristina is here to do…help us find our own personal style.  I can't wait to see what fabulous style lessons we will see in the future from Cristina!