By Dr. Anna Settle
It's that time of year again… the time of year when my email is overflowing with appointment requests and my phone echoes voicemails of desperate voices in need of radical change. CHANGE. Bigger bank accounts, smaller pants sizes, less nicotine, more successful business deals, etc., etc. It never fails that, at the beginning of the year, people have a plethora of criticisms about their current selves and a laundry list of ways that they hope to change in the next 365 days.
Don't get me wrong, I love the idea of new beginnings—the desire to change for the better. These are the very things that give us fulfillment and improve our self-confidence! However, what we want to change is in need of some serious consideration. To really change something about yourself takes an enormous amount of work; especially if that change is expected to be long-lasting. And, people all too often forget that they are already pretty incredible at being the very person that others love and cherish. So, before you throw out the "old" you and replace her with resolutions to be skinny, meet Mr. Right, or to buy your dream home this year, let's consider some more realistic (and, likely, more fitting) wellness goals of 2014!
BE KINDER TO YOURSELF

This year, make a concerted effort to pause and quiet the nagging voice in your head that is all too quick to criticize and much too slow to empower. You know what I'm talking about… That pesky little part of yourself that always has an opinion about you and what you do. "Those pants look too tight," "You really shouldn't eat that," "Your hair is a mess." Instead, force yourself to point out what you are doing well. "You really are a great Mom." "That's amazing that you got nominated for that award!" "You totally nailed it in that presentation." Our society is filled with critics, so don't fall into the trap of always finding the negative in yourself when there is so much that you are doing right.
BE OKAY WITH NOT BEING "THE BEST"
This is a tough one; especially for driven entrepreneurs and those with a competitive spirit. And, this competitive nature has been fostered in us since an early age. In fact, pretty much every role in which we function has a way of recognizing the best of the best. There are awards like Mother of the Year, Highest Earning Salesman, and Most Outstanding Student. Even athletes have their batting averages scrutinized and vie for the Heisman. But, when we are striving to be the best rather than doing our best, it sets up a competition. And being a competitor rather than working with the team is a pretty lonely place to be. Ultimately, when it's all said and done, if you succeed at being THE VERY best at one thing, you're probably sacrificing a lot in other areas of your life that likely need more nurturing.
BE SOMEONE ELSE'S CHEERLEADER

No matter how beautiful, how successful, or how "together" someone may appear, we all have insecurities. We all need a little encouragement and a pat on the back by those who are closest to us. And, it feels a lot better to be genuinely happy for others rather than to be critical and disparaging. So, the next time you have a friend or co-worker who accomplishes something, be generous with your compliments and support. At the end of the day, if you have caused someone else to feel happier and more confident, then (in my opinion) you have exceeded any resolution of any sort.
Ultimately, my goal for you in 2014 is to be a better version of who you already are. There is only one person in this world with your DNA, with your witty sense of humor, with your compassionate heart, with your driven spirit. So, as you go throughout this year, do be healthier and drink fewer cocktails if need be, but don't let these changes (or failures to change) define you. Because you are already doing an amazing job navigating this life for which we have no instructions and, while you may need a little tweaking, I have no doubt that you are already pretty darn fabulous.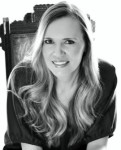 Dr. Anna Settle is an award-winning psychologist and relationship expert who has a private practice located on Music Row in Nashville, TN.
Follow her on twitter @DrAnnaSettle or visit her website at DrAnnaSettle.com for more information.