Jessi, author of the fashion and lifestyle blog  The Darling Detail, is quickly becoming one of my favorite fashionistas to collaborate with!  She raised her hand when I reached out to women willing to participate in HAIR REHAB, she dazzled as my glamorous model for the Living Proof Flex contest and of course there was this darling shoot for Pretty Simple.  We are always looking for an excuse to work together and recently we decided to do a little collaboration for our two websites!  Make sure you hop over to her site for all of the final images and her inspiration but first scroll down for all the details on how to get the look!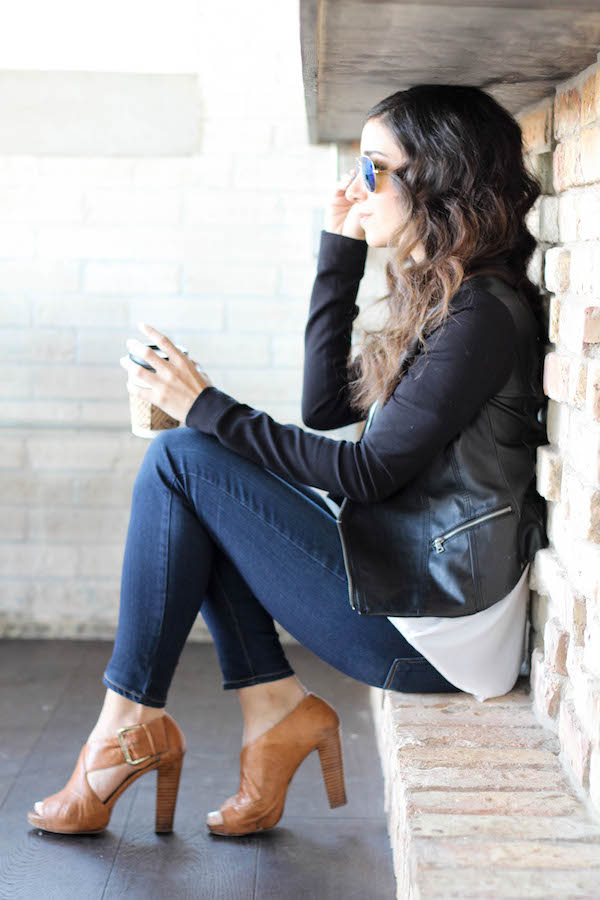 THE MAKEUP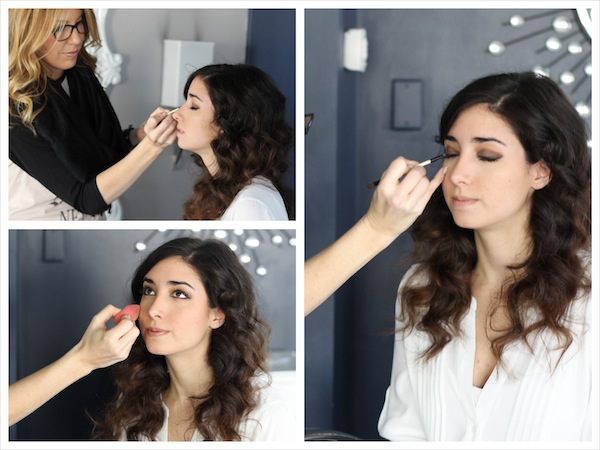 The inspiration of the shoot was edgy and cool so I wanted her makeup to feel special but in an effortless way.  Using my eyeshadow pallet similar to this one I'm currently coveting, I used dark browns to fill in her shadow from the lash line to the crease, and finished with a black liner which can also be found in the palette.  For all day coverage and an airbrush like finish I used powder foundation applied with my Beauty Blender (you can use it with liquid OR powder foundation and it gives any foundation major staying power!  Seriously the best tool…we sell them at the Mirror Mirror and people come and buy them in bunches to give as gifts because they are so fabulous).
THE HAIR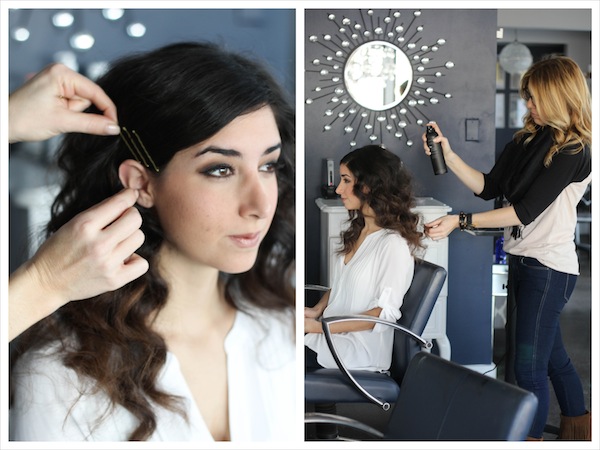 I knew that Jessi would be wearing a leather jacket and so I wanted her hair to have tons of texture!  I created tousled curls using an oval shaped curling wand then sprayed each section with Flex and wrapped hair around the wand in sections!  We left the top of the hair smooth and secured behind her ear with gold bobby pins.  I am loving the idea of exposed bobby pins plus you don't have to stress about hiding them!  Smooth any fly aways with Satin and voila!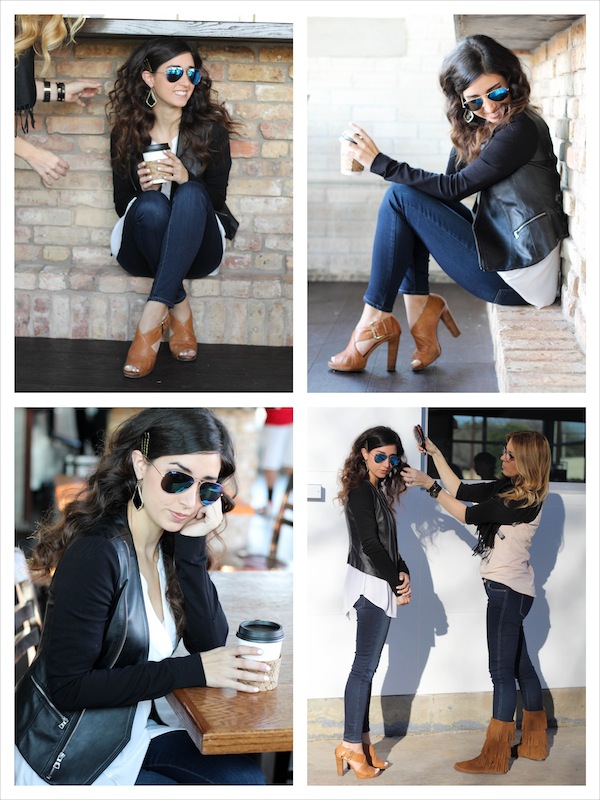 THE TOOLS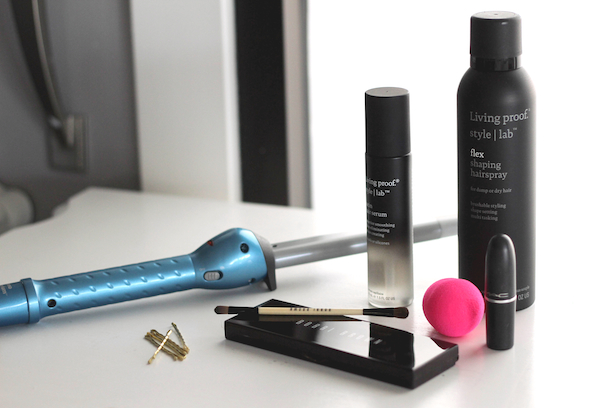 All images courtesy of The Darling Detail!