I have been dreaming about these Stuart Weitzman gladiator sandals for months so when one of my friends at the salon pranced in with them on a few weeks ago I all but took them off her feet.  Lucky for me we are the same size and she insisted that I borrow them (twist my arm).  I just needed an opportunity to wear them.  When I made plans for a little brainstorm sesh/happy hour earlier this week with fellow blogger Katie of Spray Paint & Chardonnay, I knew I could count on her to appreciate my excitement over a pair of shoes!  I must admit that even though they look super tough, since they are mostly elastic they are surprisingly comfortable.  I think this is the biggest difference in investing in a good pair and I'm all for comfort!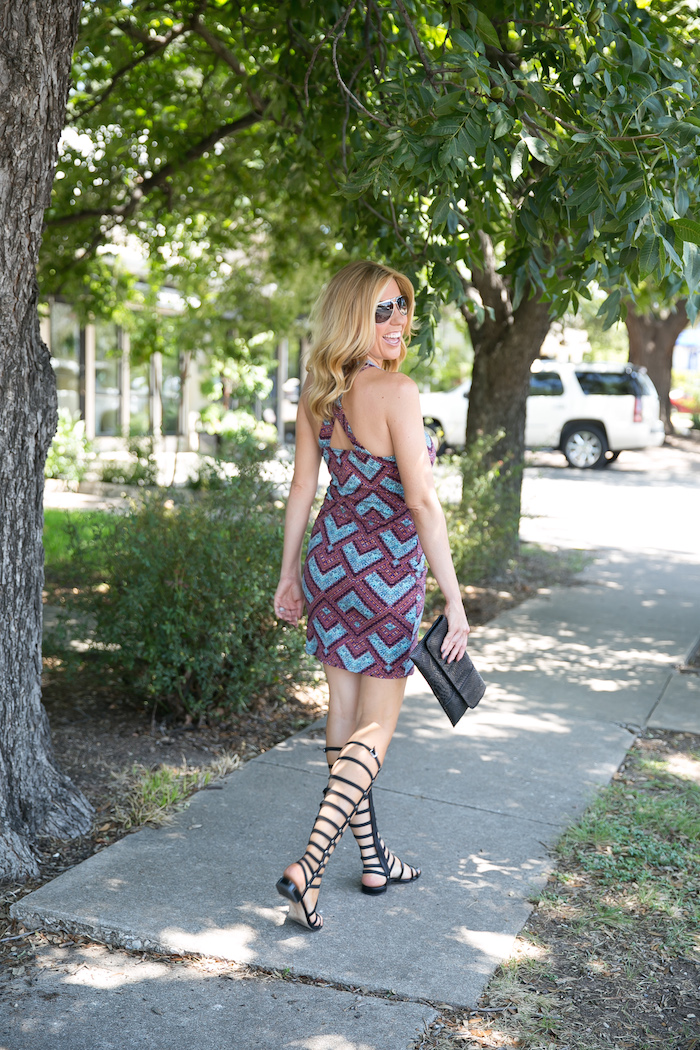 This edition of "SHOW AND TELL" isn't just about the shoes however, I came across this little dress from Target last weekend and thought the pattern was just so summery.  It's super comfy, has a little fun detail in the back and would be darling with some heels a pashmina and a chignon for a special occasion.  The bonus…the dress was under $25 so if you splurge on the sandals then this is a perfect steal to compliment!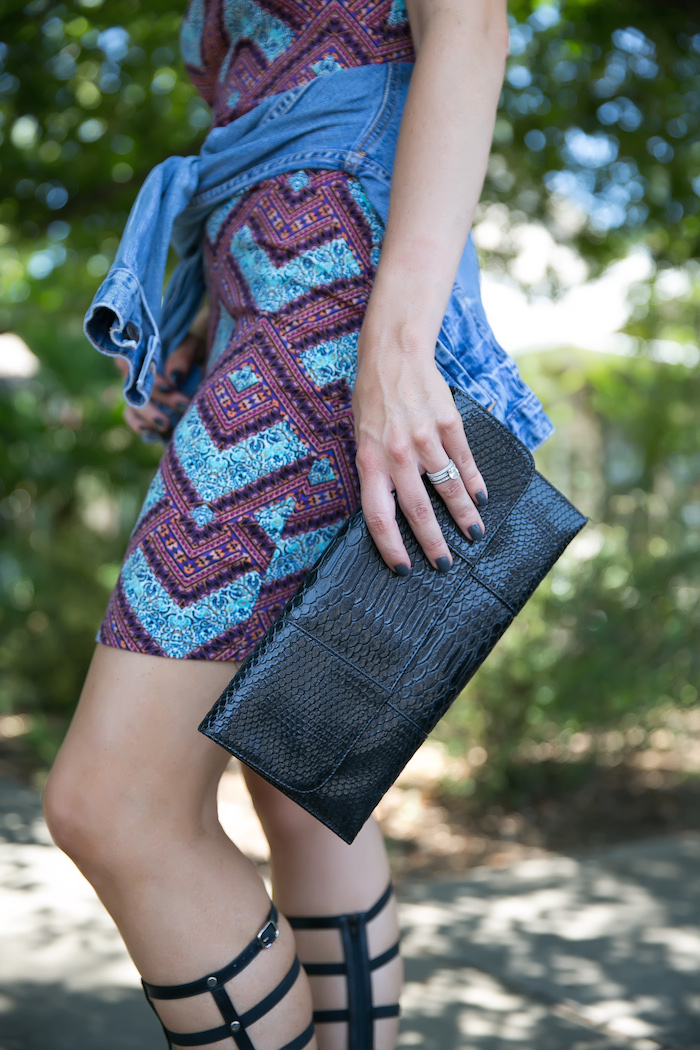 In this Texas heat the AC is on full blast which means I am freezing whenever I am inside so I don't leave home without a light layer for indoors.  I have had this clutch for years and I love that I can throw it in my larger bag and pull it out for a girls night.  I can't find the original but this one is pretty darn close!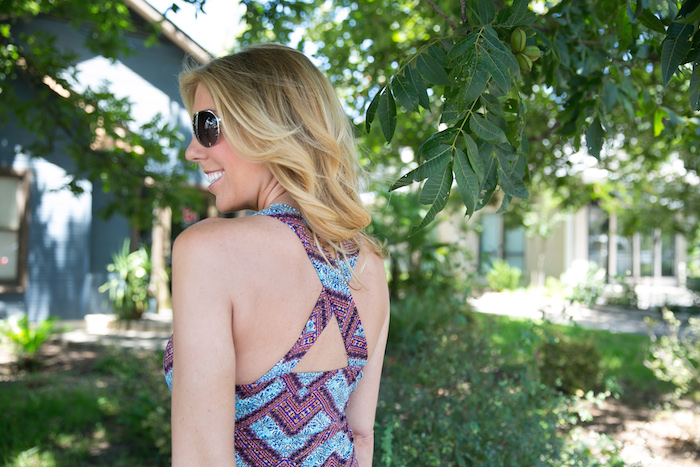 This is how happy I would look if someone wanted to get me a pair of these sandals (hint hint Trevor)!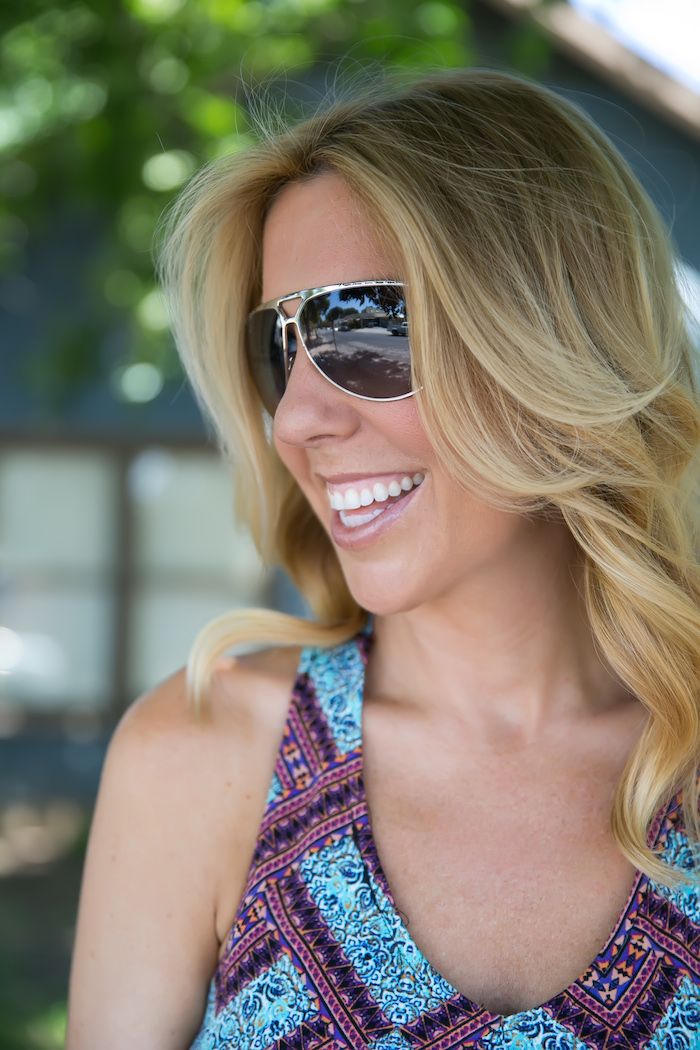 What do you think?  Ready for a pair of gladiators?
SHOP THE LOOK

CONTRIBUTOR:

PHOTOGRAPHY:  Melissa Glynn has spent the past six year developing a style that aims to show off just how fantastic you are.  This self proclaimed "Texas girl" loves creating images that are classic, timeless, and lovely.  When she's not behind the camera she loves playing with her pup "Nolte", riding bicycles, traveling, yoga, and a really great glass of red zinfandel!