It's October y'all!  We had a very slight shift in temperatures this weekend so I was able to break in my new bike and spent Saturday morning cruising around the neighborhood with my guys.  I am so ready for the temps to dip so I can start wearing more boots and sweaters.  I can officially say I am OVER my summer clothes – anyone else with me?  I absolutely love the month of October and I am a HUGE fan of Halloween.  I think I have finalized Ford's costume and I can't wait to share it with you all, I just need to decide what I'm gonna do and see if I can convince the team to join me.  Remember last year?
I hope you all are ready to tackle the week and are having a fabulous Monday!
MONDAY FUNDAY
SAY CHEESE:  Kate Stafford, the amazing photographer that did this "Mommy and Me" shoot with Ford is hosting mini sessions on November 8th!  You get a 30 minute session and disk with around 20 images just in time to order those Christmas cards (wink wink).  Email her NOW – kate@katestafford.com  – before the spaces fill up if you want to take advantage.
BOOK TO REVISIT:  Okay y'all I am dead serious…you need to revisit the children's book Oh The Places You'll Go!  So inspiring and tons of great takeaways.  Do it you wont be sorry.
DIY to Try:  I'm always looking for a subtle nail art option and this Copperleaf Starburst Mani from The Beauty Department is one that I just might try to tackle at home.
PRODUCT YOU NEED:  We all know that the brows are the frames of the face and if your brows are wrong then so is everything else.  My go-to brow girl just turned me on to the Anastasia Beverly Hills line and I am OBSESSED with the DIPBROW Pomade in Blonde and their brow brush.  It perfectly fills your brows AND stays put all day…you need both!!
CUTE COUPLES COSTUME ALERT:  How cute is this Magician and Rabbit costume from Say Yes?  I mean the ears are too much (see below)…so so so simple!!
INSTAGRAM TO FOLLOW:  If you want a good laugh then go follow @SnobFashionBlog…this one had me laughing for days!
IN CASE YOU MISSED IT:  I shared the ins and outs of how you can pull off hair extensions last week!  I'd love to hear if you have ever tried them out in the comments below.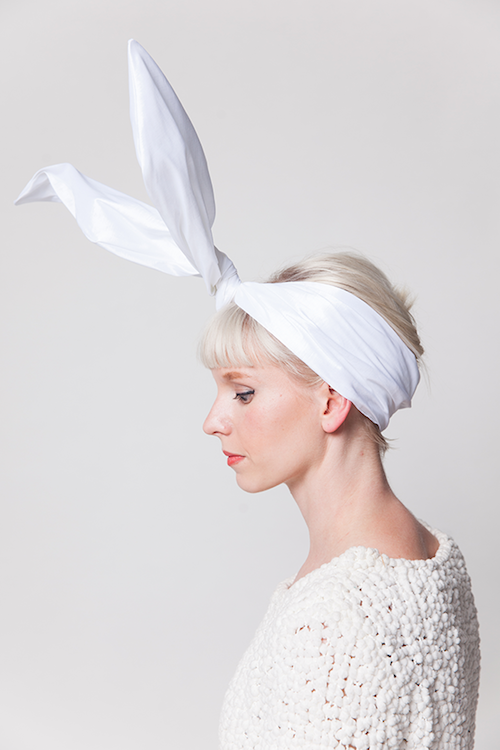 { image via Say Yes! }