Signature style to me is your go-to uniform that you know will pull together easily and make you feel great!  It's what you gravitate toward when you are out shopping.  It's a look that is totally effortless, that works for your lifestyle and that when people think about you, it's what they imagine you wearing.  Whether you want to admit it or not, you probably have at least a seasonal signature style that stays on repeat until the seasons change.  I definitely have one and I have started to notice other people's style as well which is why I am kicking off a new series called "My Signature Style".  I've decided to reach out to some of my most stylish friends and talk to them about what inspires them, where they shop and how they pull together their look each day.  Because I wont ever ask anyone to do something I wont do…I'll go first!  Keep scrolling for the details on my own signature style and keep checking back to see who else might pop over to the blog to talk about theirs!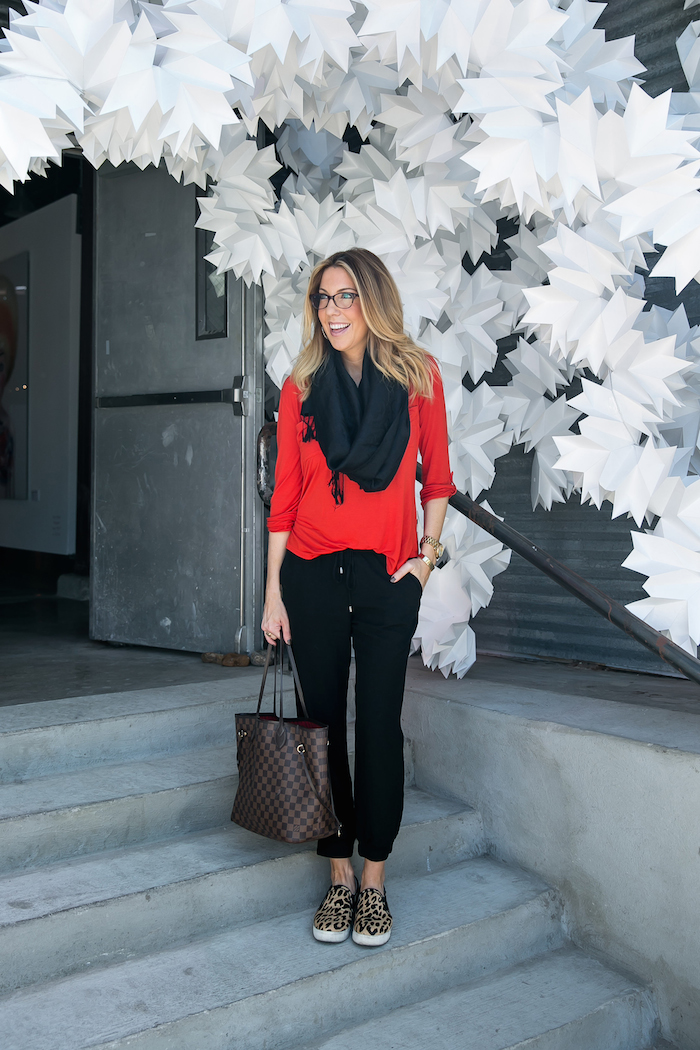 I am a full time hair stylist which means I spend a lot of time standing and moving around and hair color is flying at all times.  That translates to an overarching theme of comfort and affordability when it comes to my day to day look.  Don't get me wrong, I love a good investment piece like my Louis Vuitton tote but for the most part I have to consider if I'd be devastated if color got splattered on an item.  If the answer is "yes" then I save those items for events and special occasions.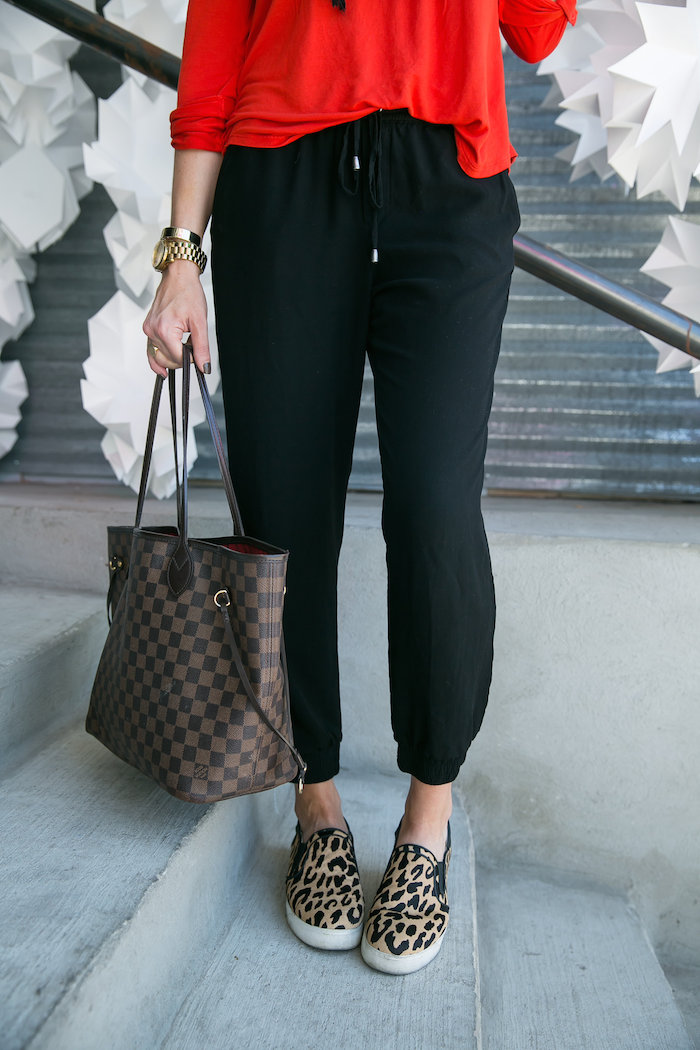 Cute sneakers are a necessity for me lately (remember…comfort and affordability) and these leopard slip ons from Sam Edelman have become a staple and can make an otherwise boring outfit pull together in a pinch!  If you follow along on Instagram or spend anytime on this blog then you know that I absolutely LIVE for these pants by Splendid and wear them at least once a week.  They are unbelievably comfortable and you need them in every color (14 total).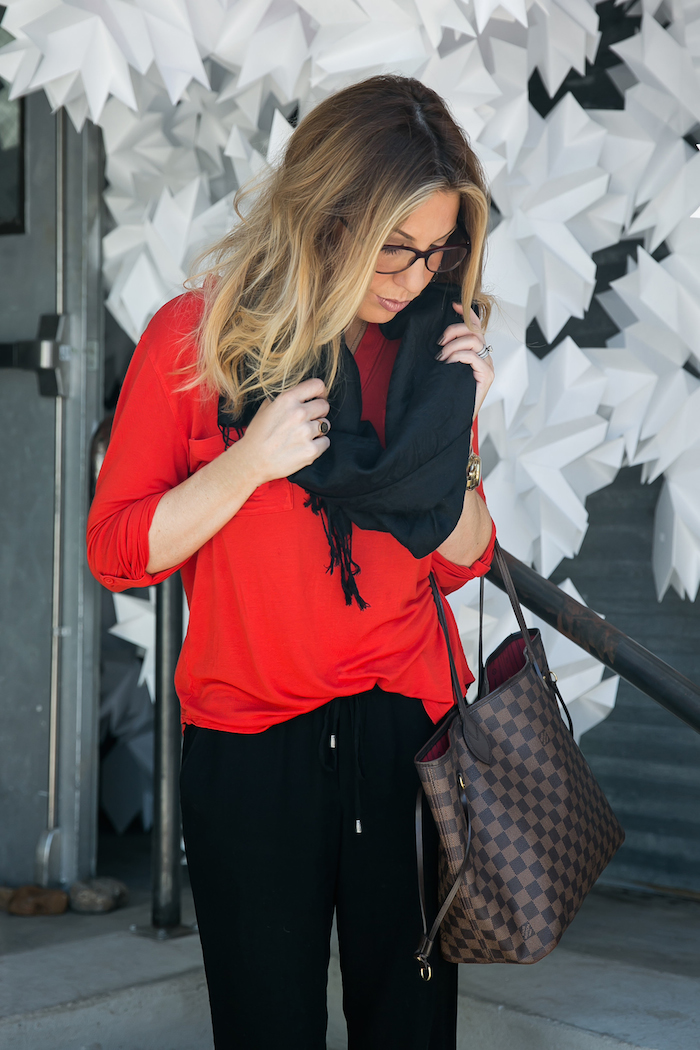 Scarfs are a year round thing for me.  I do lightweight gauzy ones in the summer with tanks and then thicker chunkier ones in the cold months.  I am super cold natured so I can always be found with a scarf around my neck.  I love these from Nordstrom because they can also serve as pashminas and they are long enough to drape really well.  My jewelry has been pretty simple lately and for day to day I stick to my gold watch and snap hair clips to it while I do hair.  With a toddler, anything more than that is begging to get yanked on!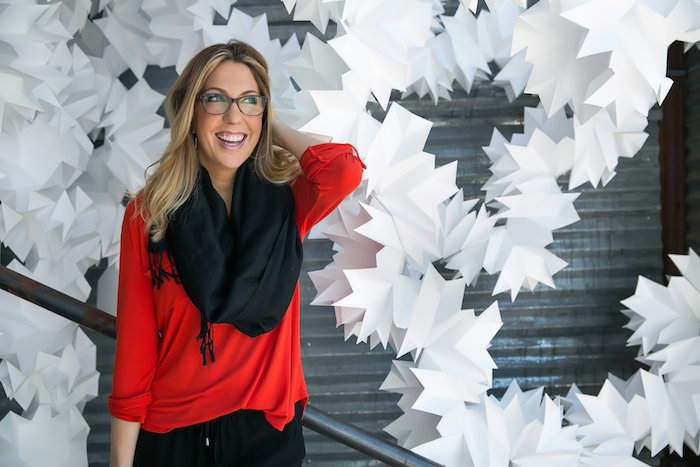 I have only been wearing glasses for a little over a year but they have definitely become part of my day to day look.  These are from Salt Optics and are incredibly light and totally worth the investment!  I highly recommend having a professional help you pick a good pair for your face shape, it makes a huge difference.
I'd love to hear from you in the comments below.  Who would you like to see featured next on "My Signature Style"…I have a few on deck already that I think you will LOVE but if you know of someone let me know!
SHOP THE POST

CONTRIBUTORS:

PHOTOGRAPHY:  Melissa Glynn has spent the past six year developing a style that aims to show off just how fantastic you are.  This self proclaimed "Texas girl" loves creating images that are classic, timeless, and lovely.  When she's not behind the camera she loves playing with her pup "Nolte", riding bicycles, traveling, yoga, and a really great glass of red zinfandel!