Tis the season!  It's that time of year when the calendar is jam packed with parties on top of your never ending to do list.  I personally love the hustle and bustle of the holidays but I do find myself  with less and less time to primp so a quick easy updo is always a great idea when you are in a pinch! This style is great for almost every hair length and will go with any holiday outfit you're planning on rocking. Plus! You get a great finished and effortless look without ever stepping foot in the salon.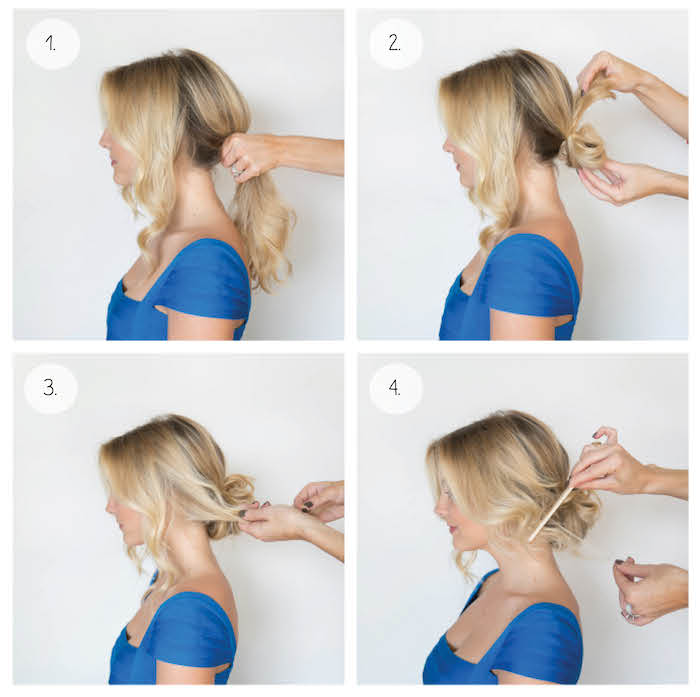 STEP BY STEP
1.)  Prep the hair by curling the hair to add texture and tease at the crown!  Gather all the hair behind the ears and secure into a low ponytail.
2.)  When you are pulling the ponytail through for the last time only pull half way through so it loops and has a little tail on top (see this is very technical).
3.)  Very loosely take small sections of hair from the remaining front hair and lightly secure it over and around the bun.
4.)  Gently tease some of the smaller lengths that wont fit back to the chignon and spray with Living Proof Flex hairspray!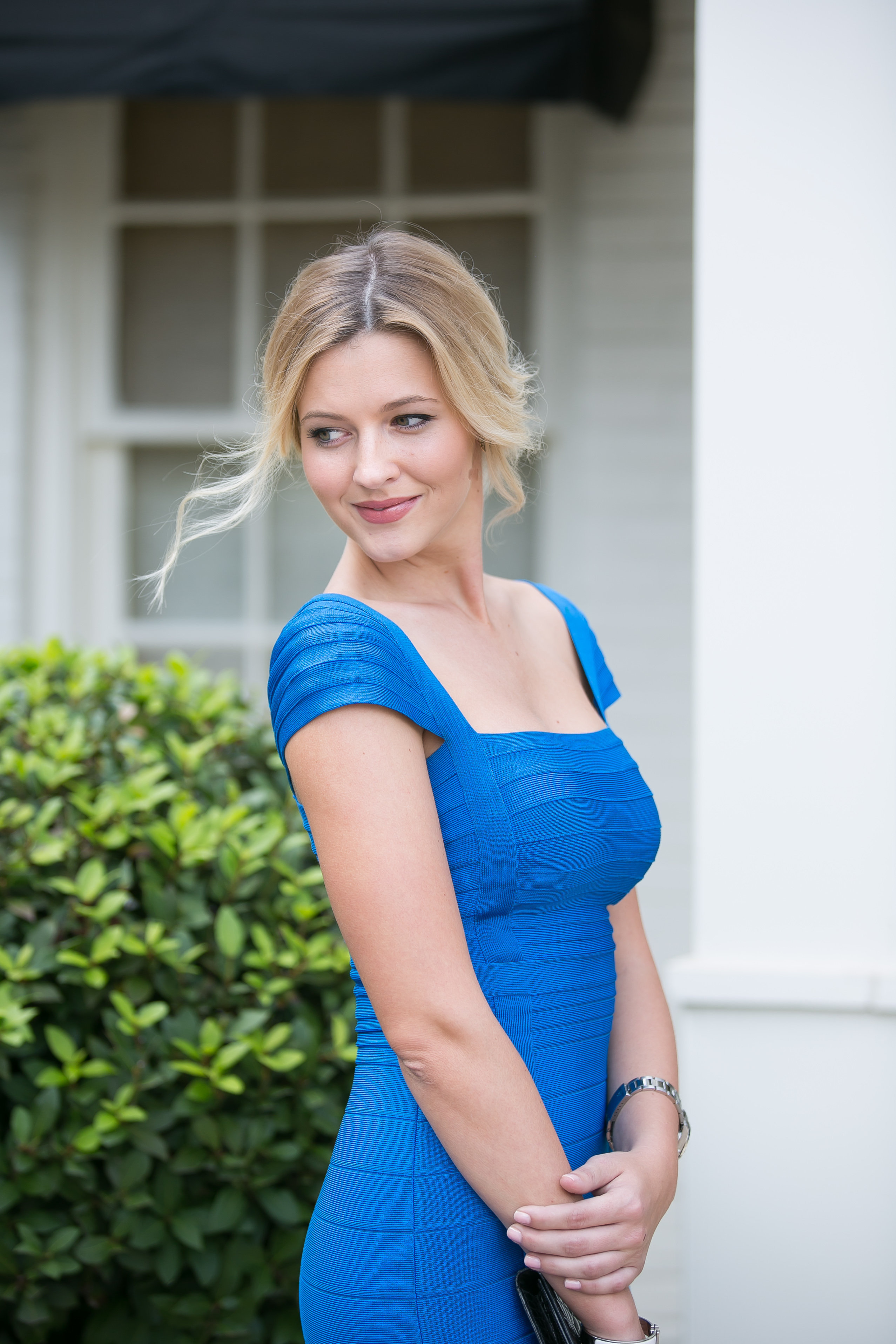 CONTRIBUTORS:

PHOTOGRAPHY:  Melissa Glynn has spent the past six year developing a style that aims to show off just how fantastic you are.  This self proclaimed "Texas girl" loves creating images that are classic, timeless, and lovely.  When she's not behind the camera she loves playing with her pup "Nolte", riding bicycles, traveling, yoga, and a really great glass of red zinfandel!