It's that time of year…your Facebook feed is full of gorgeous family photos which can only mean one thing.  It's holiday card time!  If you didn't schedule a family shoot it's okay.  Don't panic.  There is still time to pull off a darling holiday card without paying a fortune for rush fees!  I absolutely LOVE holiday cards, I love sending them and I love getting them but it can totally sneak up on you.  I remember the first year we had Ford I ended up using a picture of him sitting in his car seat with a little red hat (similar to the one I just posted of Luke) and it is still one of my favorite cards!
I lucked out and remembered that Melissa Glynn and I had another shoot scheduled last month so I had Trev and the family join me in front of the house and we did a quick family sesh in the driveway.  Adding a fourth person to the mix and trying to get a three year old to cooperate was another level this year.  I hope you enjoy some of the outtakes below but I welcome any tips on this!
The important thing is just to commit to doing it and I've got you covered with 5 steps to handle it with ease…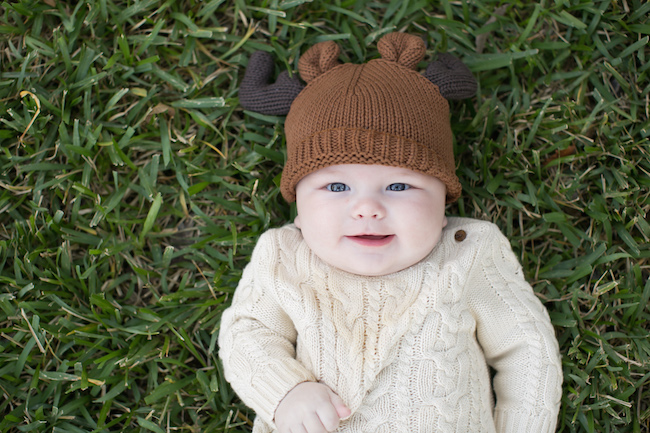 STEP ONE:  MAKE YOUR LIST AND CHECK IT TWICE
Can we all just agree that the creating of the list is the hardest part.  Here is what you do…send all the people on your list an email having them fill out a google form.  I know what you are thinking…really?  Yes, really.  It helps out so much and it takes them two seconds.  You may not have last years addresses handy but you can probably access their email!  Go under "Google Drive > New > Forms" and then you can create it with the following lines:  Name, Street Address 1, Street Address 2, City, State/Region, Country, Zip Code, Email (optional)!  It will save all the responses in an excel sheet and is AMAZING…you will see why this is important later!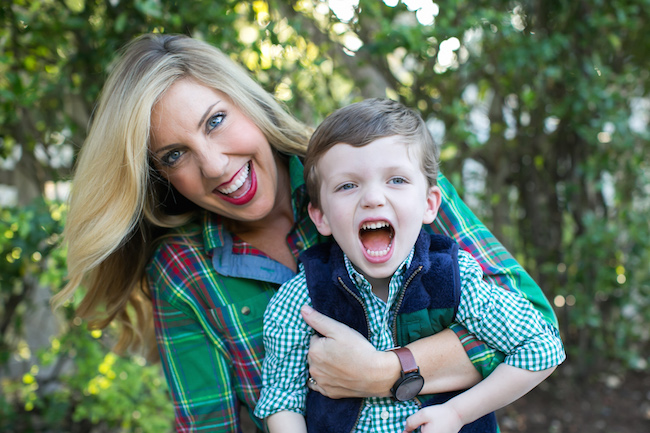 STEP TWO:  PICK YOUR PHOTO
If you have the luxury of having access to professional photos that's great but it's not the end all be all to a good holiday card.  These days you can truly get a good picture form your iPhone (photographer friends look away – this is in a pinch)… just shoot it in natural light and make it fun and candid and you'll be surprised.  Also scroll through your Facebook feed, chances are you shared some cute pics throughout the year and if all else fails you know everything looks good in black and white (tee-hee).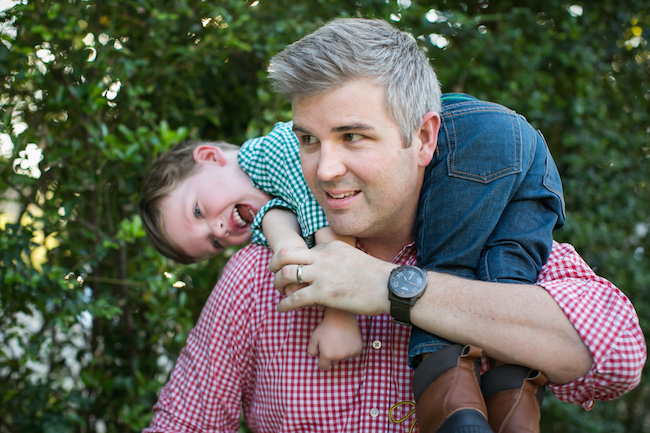 STEP THREE:  PICK YOUR PLATFORM
This year we went with Minted but there are a ton of great sites out there.  They have SO many options and once you set your option filters it's so simple.  I love the feature that allows you to upload the photo you picked above and automatically see it in all the options.  Even a basic photo can look cute with the right design!  Set your paramaters (orientation, price point, photo/no photo, and holiday choice) and then just comb through quickly and if it grabs your attention "favorite" it, don't think too hard.  My options had 28 pages and it took less than 10 minutes and it was narrowed to 8!  Once I looked at the 8 I quickly narrowed to 4 and this is where I involved the husband.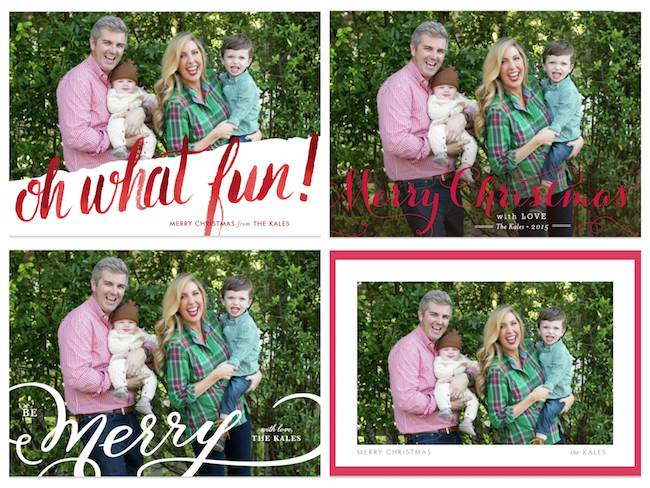 STEP FOUR:  HAVE THEM ADDRESS IT FOR YOU
Chances are by this point, your google document has been updated so take advantage of Minted's FREE recipient addressing feature!  This is truly the best part of the whole thing.  Choose to download their template and then copy and paste your list into their template.  It will then let you go through and edit any names etc…SO EASY!  It will just keep any extra you order blank in case you want some buffer for people that come up later or you don't have addresses for at this point!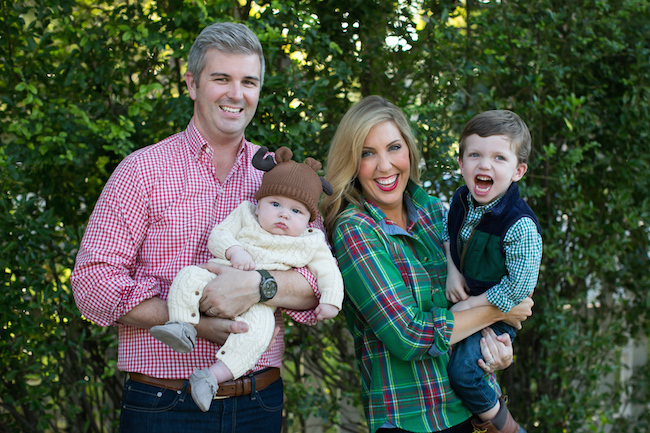 STEP FIVE:  THERE'S ALWAYS NEW YEARS!
Hey, if all else fails send a New Years card.  We keep our Holiday Cards up well into January so just because you miss Christmas don't give up.  You will still have a memory that you can archive and look back at over the years.  We frame all of our past cards and it's so fun to reminisce every year when we get out the Christmas decorations.
Keep your eye out for sales!!  As I was hitting publish on this post Minted was offering FREE shipping and 15% off orders using code: MERRY but the sales change so make sure you keep your eye out on the home page for the most current.
What do you think?  Are you gonna cross this off your list this weekend?  Let me know in the comments…
Merry Merry!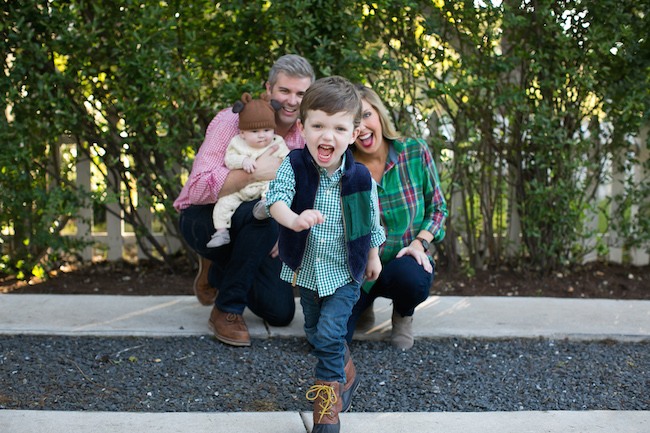 SHOP MY FINAL FOUR…

The final pick…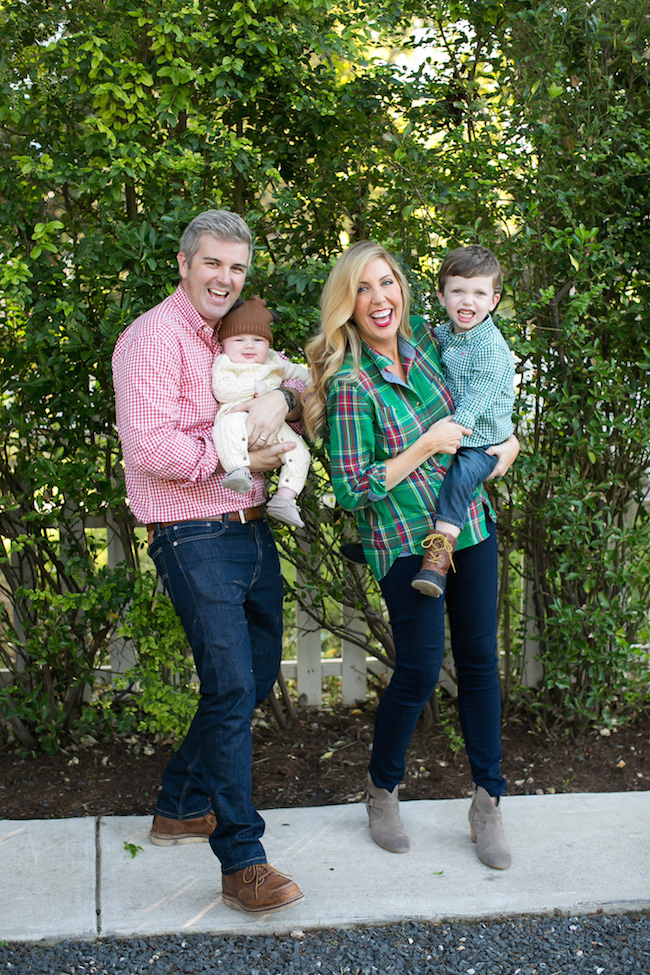 Hot mess express…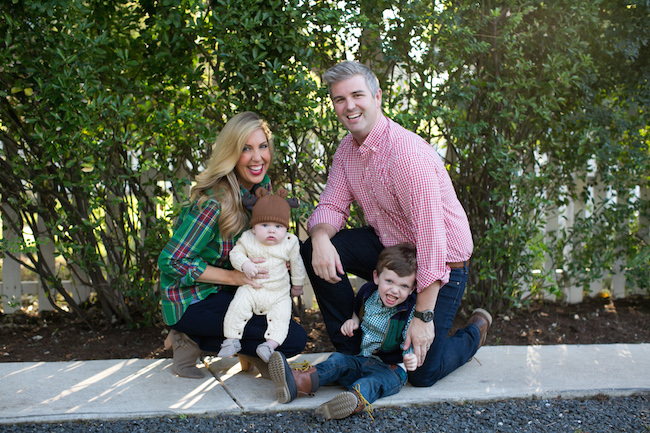 Say cheese…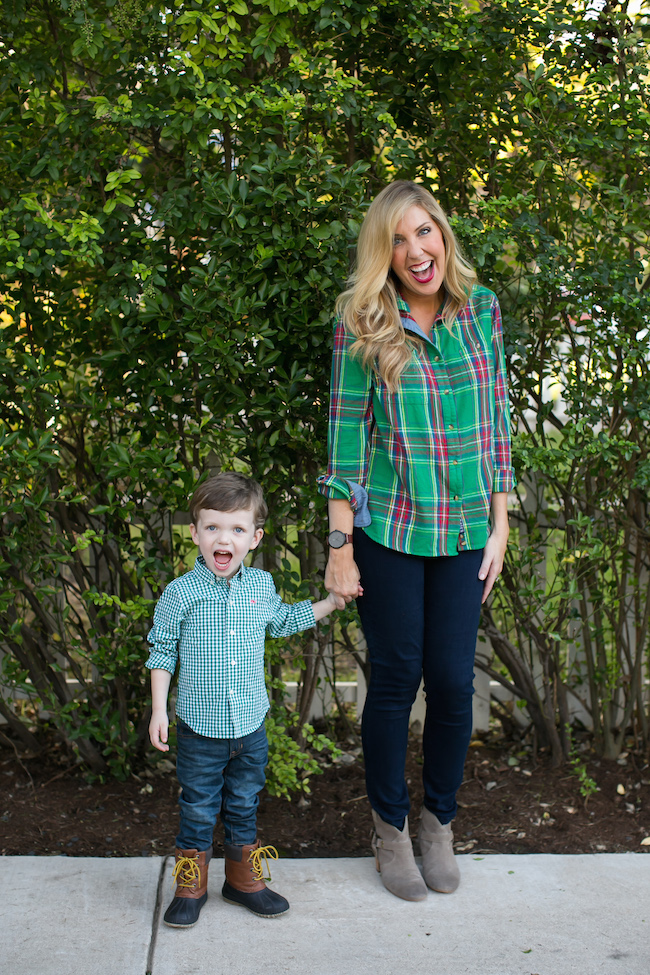 Twins.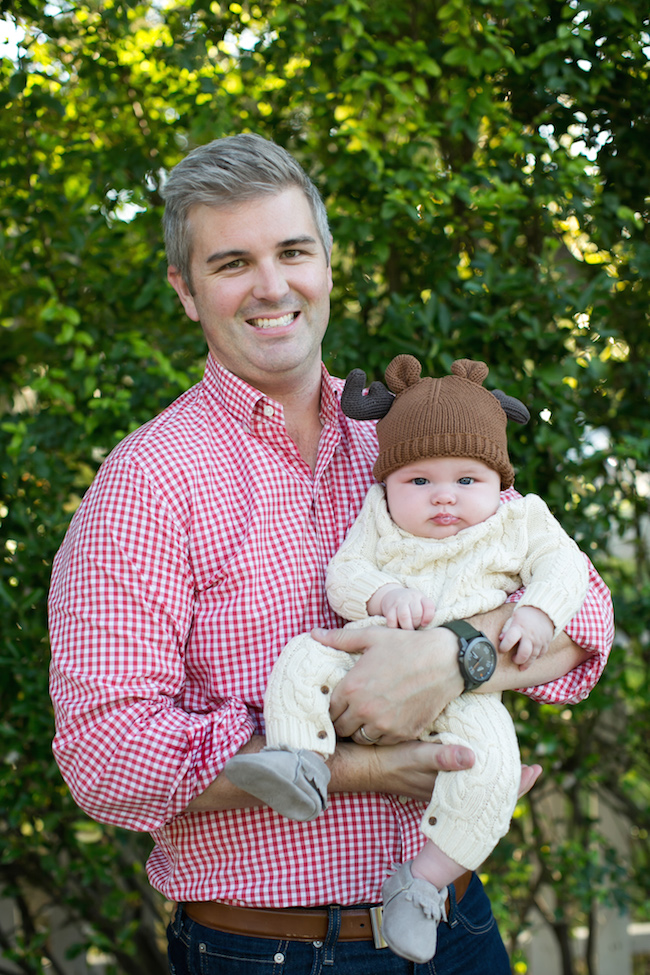 CONTRIBUTORS:

PHOTOGRAPHY:  Melissa Glynn has spent the past six year developing a style that aims to show off just how fantastic you are.  This self proclaimed "Texas girl" loves creating images that are classic, timeless, and lovely.  When she's not behind the camera she loves playing with her pup "Nolte", riding bicycles, traveling, yoga, and a really great glass of red zinfandel!