It's hard to believe that our baby is 5 months old now.  He has been such an easy baby and spent his first few months in a bassinet in the office right off of our bedroom.  When they are getting up every few hours, proximity is definitely preferred but then you blink and it's time for everyone to get a little more sleep.  We sold our house almost a month ago, have spent the past month in a 1 bedroom guest house and have been traveling for the holidays while they prep our new house.  We finally move into our new house TODAY (!!!) and I can say that I am 100% ready to get him settled in his own room (can I get an amen mamas?).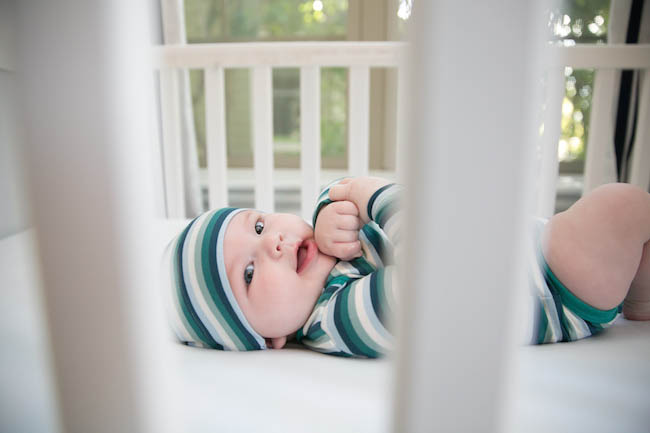 Transitioning your little angel into their own room can be stressful and if you are like me you are torn between desperately wanting some shut eye and having that nervous mama instinct and wanting them nearby.  I have good news for you, you can sleep separately AND rest assured that your little munchkin is okay.  I've teamed up with sleep expert guru
Katie Bartley
and
Owlet
(a revolutionary new baby monitor)
to bring you some tips to make this milestone as easy as possible!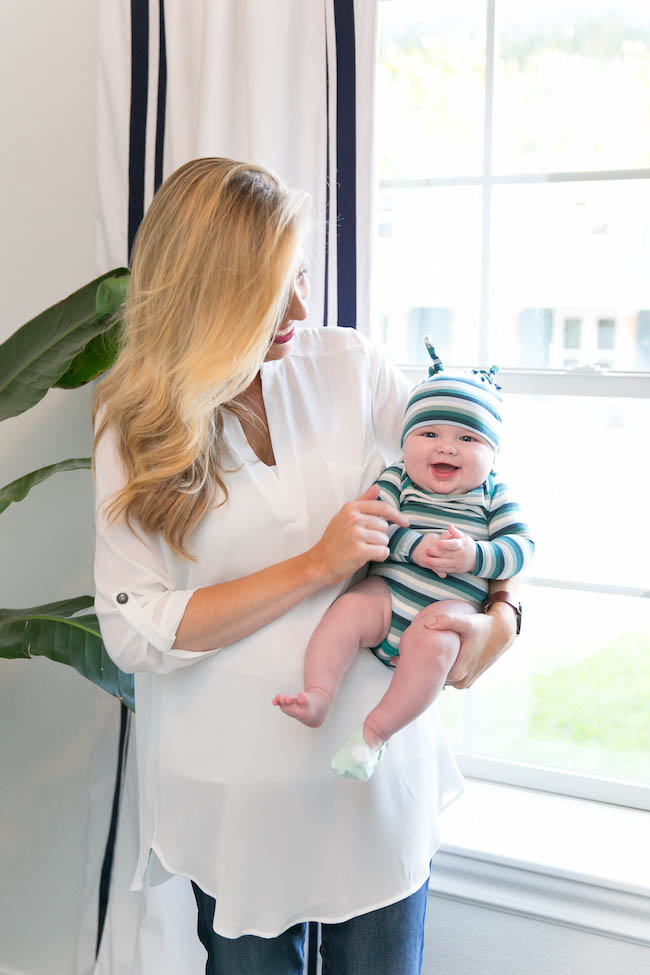 Follow along as Katie walks us through her tips about helping EVERYONE sleep a little better and keep scrolling for
a special offer
from Owlet.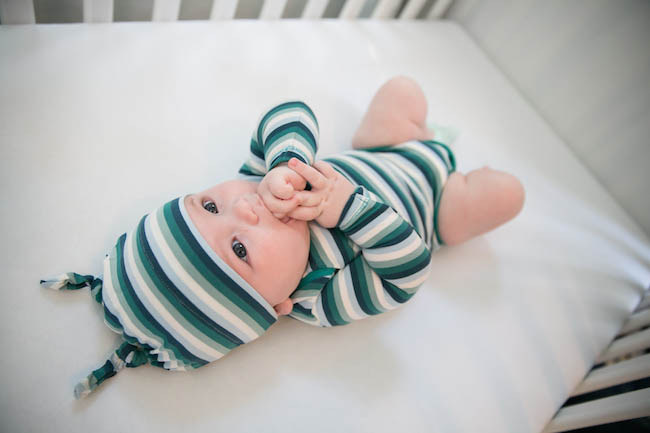 THREE TIPS FOR TRANSITIONING BABY TO CRIB
Take it away Katie…
Parents are constantly asking me about co-sleeping versus sleeping in their own crib or bassinet in the parents room versus sleeping in their own crib in their own room and so on. There is no right or wrong way but if you are sleep focused, as in you might want to sleep an uninterrupted 8-10 hours again sometime in this decade, then you may want to go ahead and make the move to their crib in their room. This is because little ones AND parents often sleep better with a little space between them. Most parents and especially Moms have an amazing ability to hear every single noise, grunt, sneeze, toot and yelp and while some of those may mean they are actually ready to eat or be awake, most of them do not so having some space can help.  Before anyone tells me they can't do this because they are breastfeeding, let me stop you. You can 100% do it regardless of whether you are breastfeeding or formula feeding your baby. And for personal reference, all three of my babes were breastfed for a year and all three were out of our room by 8 weeks and sleeping 12 hours at night without a feed by 4.5 months. Obviously, it doesn't go that way for everyone but it is entirely possible.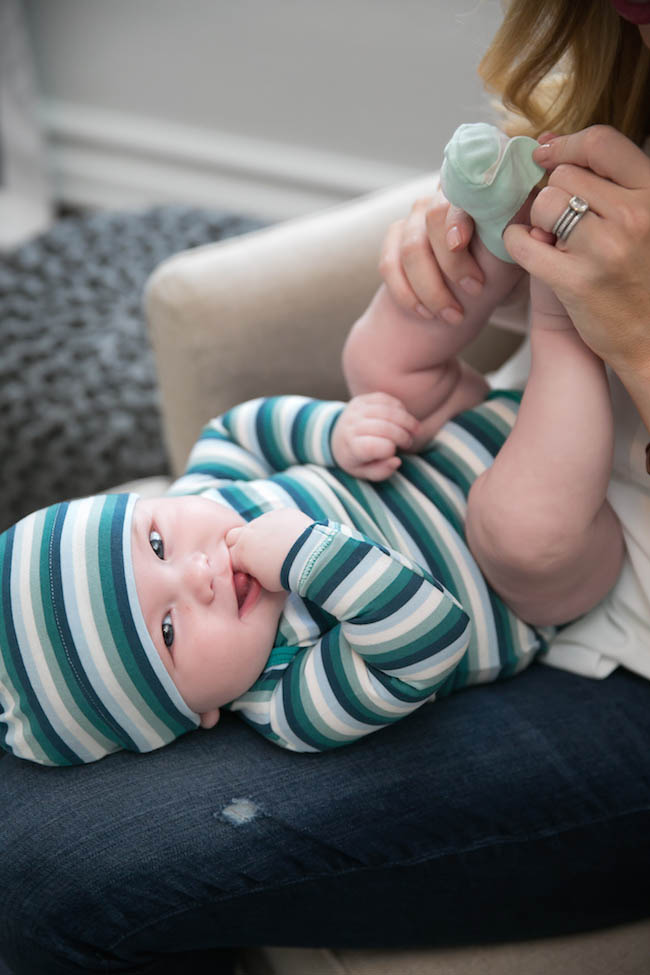 1.  JUST DO IT.  It's so easy to have an excuse and to put it off until the "perfect" time but there honestly isn't a perfect time so pick a date and do it. At the minimum, start having naps there or one cycle at night and then you can make the full blown transition after a few days. But don't go backwards. Keep yourself and your little one accountable.
2.  PLAY IN THEIR ROOM.  So many folks come to me with the idea that the room should only be for sleep but you really want the room to be a happy, familiar place. Avoiding it only makes it seem foreign and can prolong the adjustment process so try to make it fun. Have wake time there occasionally and let them see and explore their space.
3.  YOU ARE THE GATEKEEPER.  If you are stressed or anxious about the room, they will be stressed and anxious too. It is your job to be calm, confident and assertive. They look to you to know what they should do and how to react to new things and environments. This does not mean it will be instant love though either. It's still a new spot so know that it does take time to acclimate. It doesn't mean they hate their room so stay committed.
This is why I am thrilled to team up with Martha Lynn to introduce you to this cool new technology!
WANT TO EASE YOUR ANXIETY?  MEET OWLET…

You can read every sleep book and have all the knowledge available but if you are worried and anxious it won't work.  Your baby will sense it and you will be a wreck.  Owlet is here to help!  It's a revolutionary baby monitor that goes in a smart sock that baby wears while they sleep.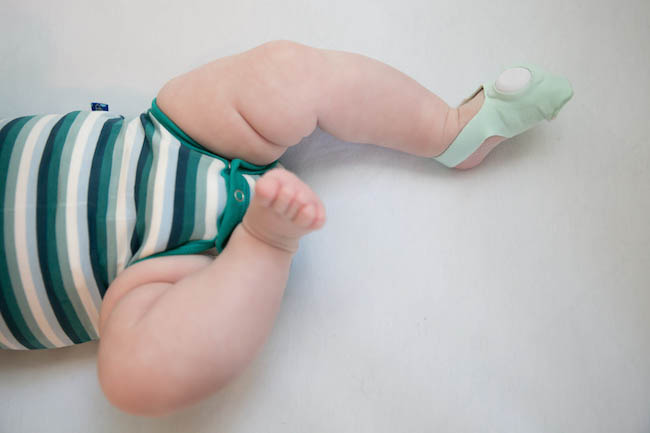 It monitors their heart rate and oxygen levels and alerts you via your iPhone AND a separate charging station (wahoo)!  This little monitor is going to the top of my list for items that moms need to register for and I can't even imagine the added peace of mind it would provide moms of preemies or when you have a sick baby at home!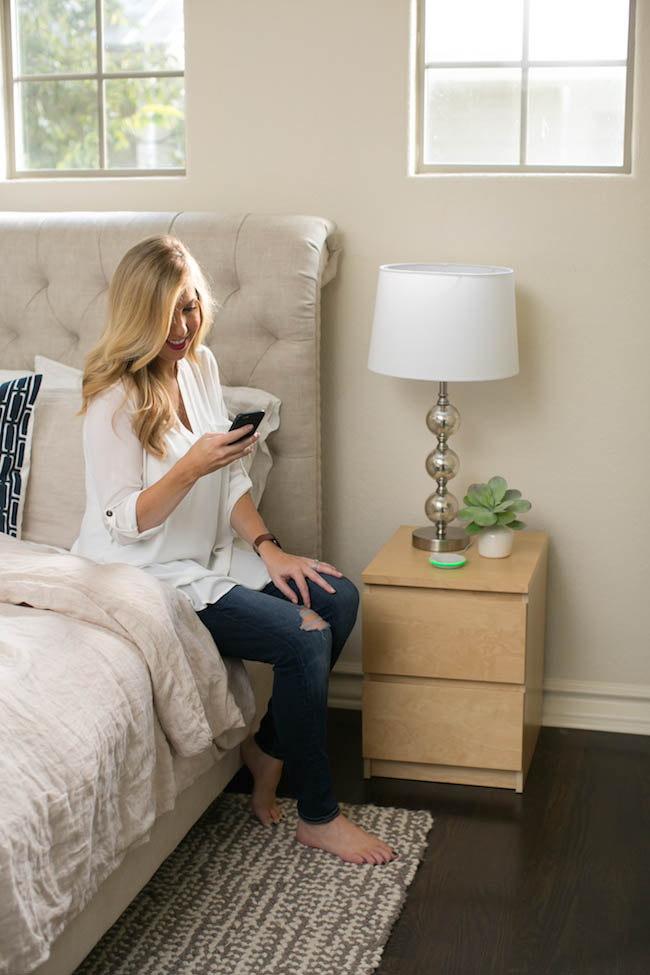 It's so easy to set up and comes with everything you need in the box.  Make sure you should check out these videos…AMAZING testimonials.  I'm offering all of my readers this special offer so you can order one now!  Make sure you share with your friends.  I personally think this would be an awesome group gift for a baby shower as well.
This post is sponsored by Owlet, all opinions are my own.  Katie Bartley is a sleep expert based in Austin, TX with clients all over the world!  You can schedule a consultation with her via her website and start sleeping more right away!
SHOP LUKE'S OUTFIT

CONTRIBUTORS:

PHOTOGRAPHY:  Melissa Glynn has spent the past six year developing a style that aims to show off just how fantastic you are.  This self proclaimed "Texas girl" loves creating images that are classic, timeless, and lovely.  When she's not behind the camera she loves playing with her pup "Nolte", riding bicycles, traveling, yoga, and a really great glass of red zinfandel!
Get connected on her website, Twitter and Instagram!