The weather is heating up and that means it's time to get a pedi and treat yourself to some spring shoes!  I've been doing some shopping for myself lately and I'm noticing 4 specific trends that I think you need to consider adding to your closet TODAY.  Many of these will make last years outfits look fresh and new and I'm keeping it super affordable here ladies!
Whether you need some fresh sneakers for running errands or are starting to plan out your wedding season staples I've got you covered with the spring shoes you need right now!
Keep scrolling for the shoes of the season and if you are viewing this on your phone you can just head over to my SHOP to see more than 50 options that you can shop today!
LACE UP FLATS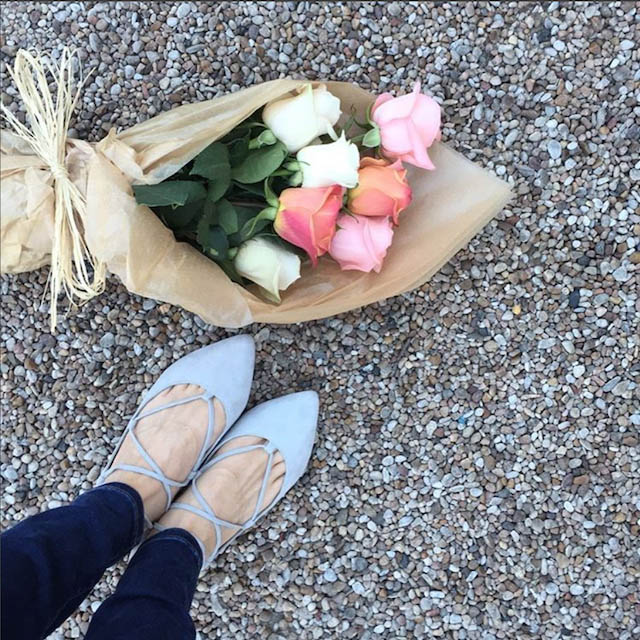 I snagged this pair on a whim around Valentines Day and was surprised at how comfortable they are.  Nearly every designer has a version and many of these come in multiple colors so I say get a classic color and something fun to pair with your neutrals!

FRINGEY DETAILS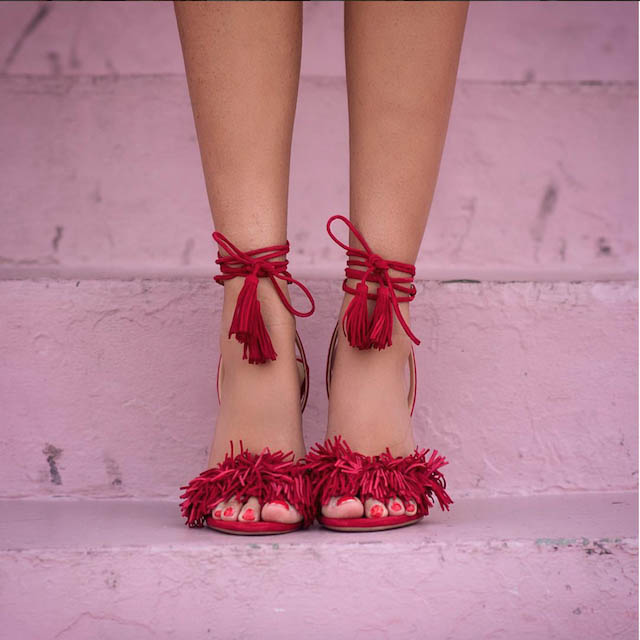 Finge.  Is.  Everywhere.  You will find it on dressy heels and boho sandals and I am absolutely loving the bold colors.  I'm torn between this pair and this pair because I love how you can pair them with ripped jeans and a tee or dress up that little black dress!  Thoughts?

THE BLOCK HEEL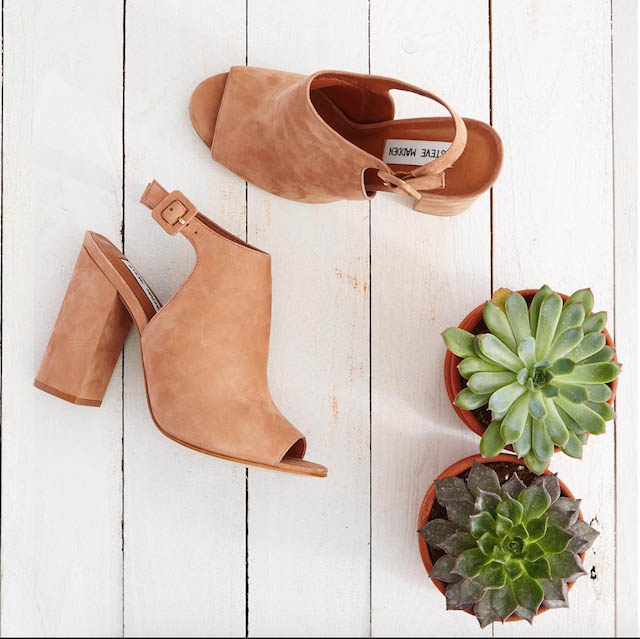 When I first saw this trend I was a little unsure because it felt clunky to me but the more I see them the more I am convinced I need to add a pair to my spring wardrobe – and the comfort factor is major bonus points for this hairstylist!

THE CUTE SNEAKER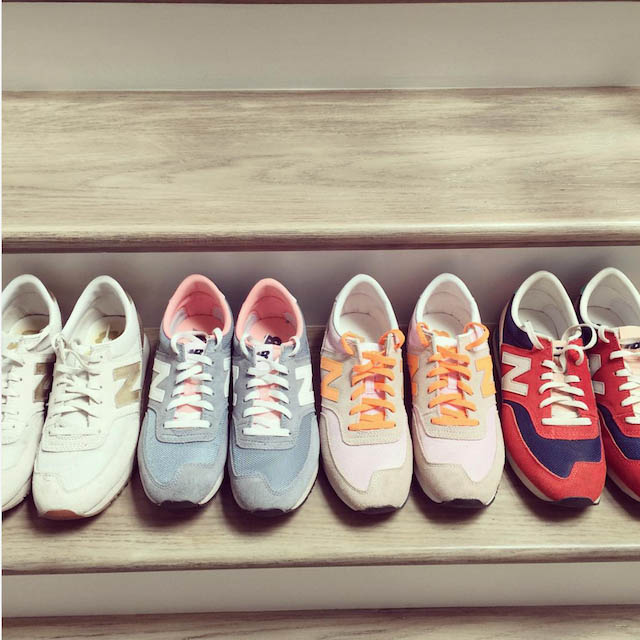 Okay this isn't that profound but I swear every season the sneakers get cuter and cuter.  I'm a New Balance junkie (even Ford has a pair) and everyone was gushing at this pair I wore this weekend at SXSW with a dress!  The cute sneaker makes your athleisure look less sloppy and more pulled together #amiright?

Okay I'm dying to know…which trend will you try first?  Let me know in the comments below!
IMAGES:  Lace Up Flat via MarthaLynnKale,  Fringe via TheFashionisha, Block Heel via SteveMadden, Cute Sneaker via J. Crew