Today I'm over on the Living Proof blog teaming up with the dynamic duo from Of The People Agency and talking tips on getting (and maintaining) the haircut of your dreams.  No matter what look you are going for make sure you check out the full post before you head out for your next cut.  Additionally, I wanted to elaborate a little more on these two specific haircuts that solve two specific problems…
1.)  I'm terrified of layers and I don't want to lose length but I want a change…
AND
2.)  I want something fresh without it turning into "the Rachel" or a "mom-bob"…
Keep scrolling because I've got you covered with both dilemmas.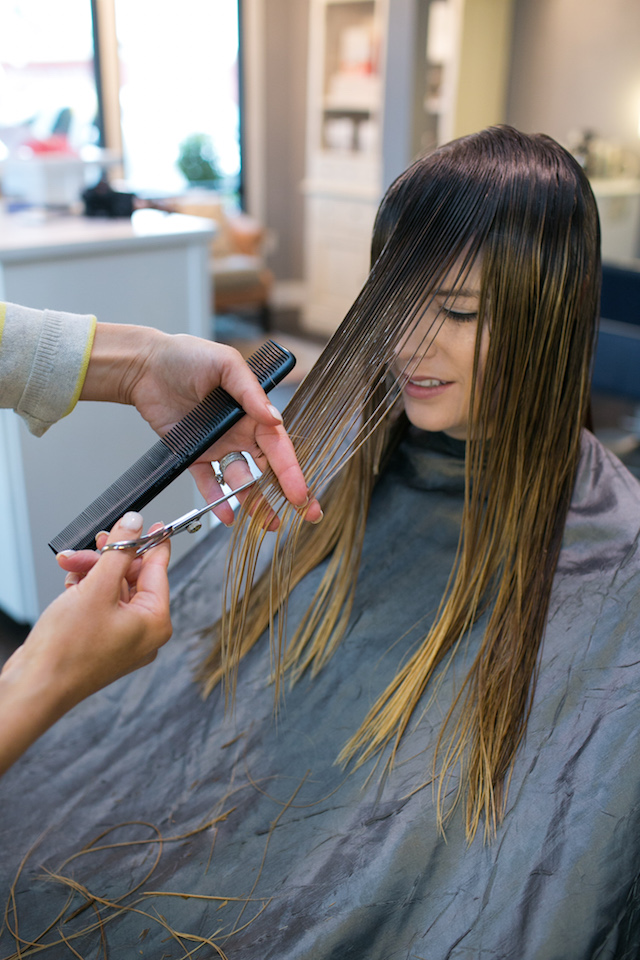 First up, my long haired mavens.  Chances are you had one bad layered cut at some point in your life that convinced you that you don't like "layers". Trust me, layers are your friend especially if your cut tends to get too bulky or won't hold a curl.  We've all seen bad layers but if you find a good stylist you trust this shouldn't be something to be afraid of.  Also at a point, your hair will reach it's terminal length and give up.  So if Rapunzel like length is what you are dreaming of make sure you keep it trimmed frequently!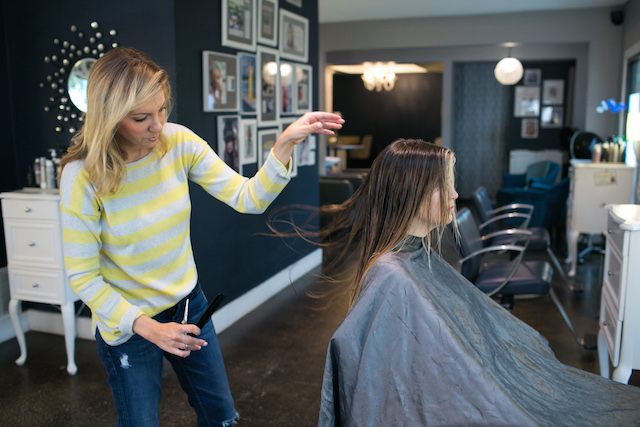 To get this cut, ask for long layers focusing them around the face.  Don't panic, as I perform this cut, I can sense clients tensing up as I take length off the front (usually around nose to chin level) but when they see it blown out (or even better with curls) it all blends perfectly and breathes new life into a previously drab situation.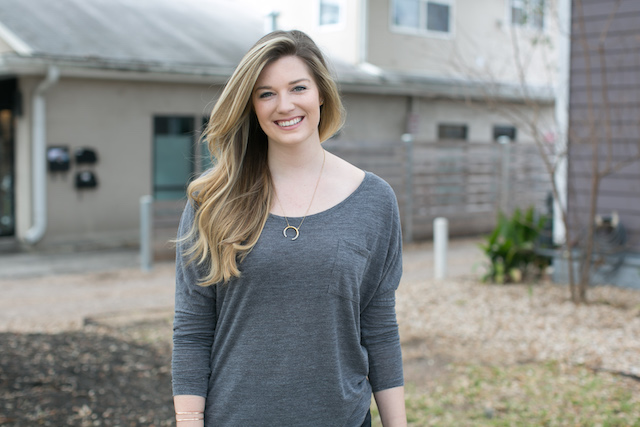 I styled Erin's hair with a round brush using PHD 5 in 1 styling product and curled it using a 1 and 1/4 inch curling iron just like in this tutorial.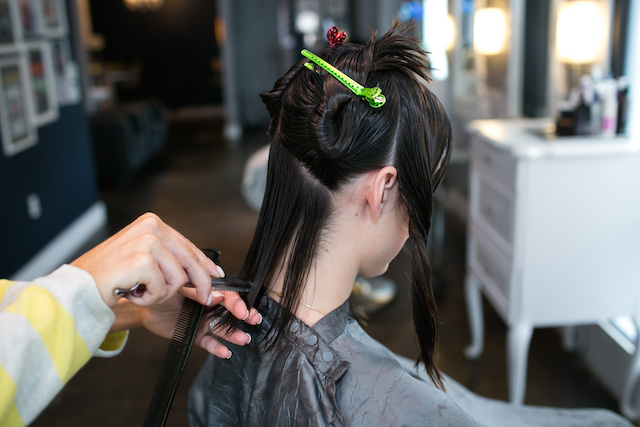 Next up – for my ladies ready to lose some length!  This cut is so much fun to do because it has texture and movement but doesn't get "flippy" on the ends or too heavy.  It can be short and works on fine hair or you can leave it long and remove bulk from dense hair!  I use a razor and an undercut technique leaving the front slightly longer than the back resulting in the ultimate cool girl bob (or lob).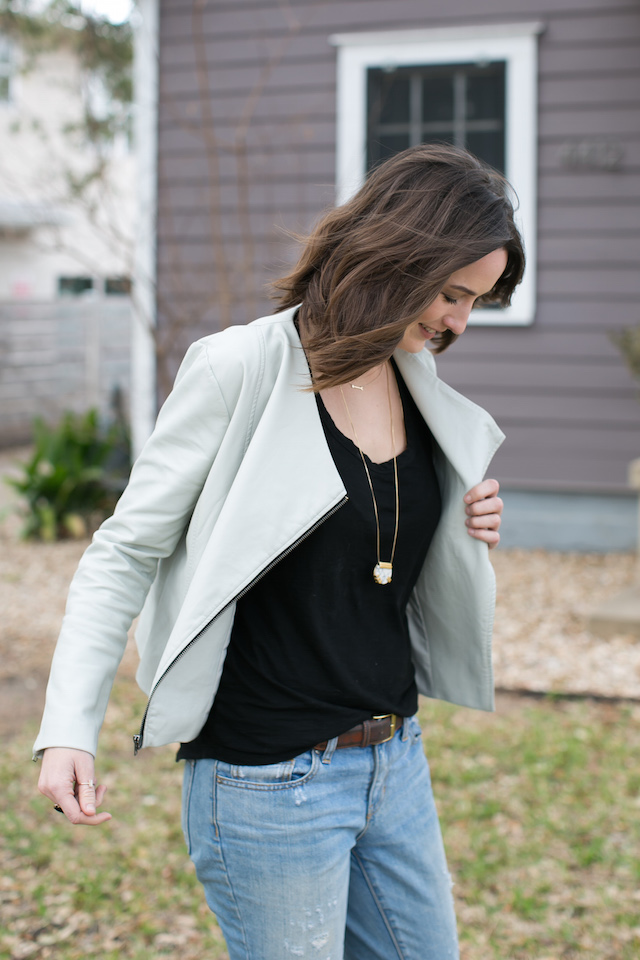 I styled Lauren's hair by blowing it out with Living Proof Instant Texture to give it some grip while allowing her natural texture to come out and then wrapped large sections around a 1 inch curling iron leaving the ends out for an undone look!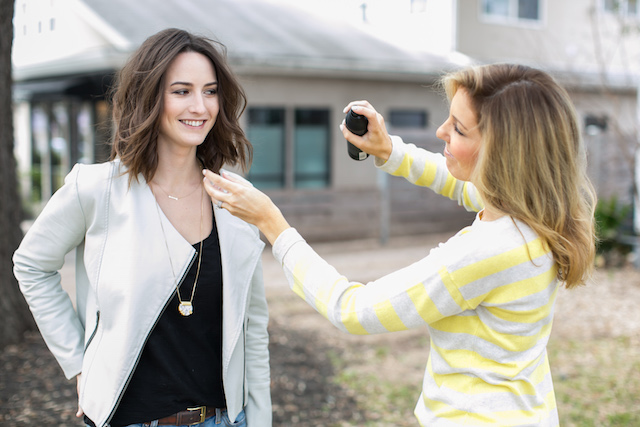 Regardless of your cut, split ends are the enemy so try out the new Living Proof Fresh Cut split end mender.  It's incredibly soft and will actually zip your split ends shut preventing any further damage.
What do you think?  Would you wear one of these looks?  Let me know in the comments below…
SHOP THE POST

CONTRIBUTORS:

PHOTOGRAPHY:  Melissa Glynn has spent the past six year developing a style that aims to show off just how fantastic you are.  This self proclaimed "Texas girl" loves creating images that are classic, timeless, and lovely.  When she's not behind the camera she loves playing with her pup "Nolte", riding bicycles, traveling, yoga, and a really great glass of red zinfandel!
Get connected on her website, Twitter and Instagram!