I have been keeping my mouth clamped shut for months waiting for this day!  I am so excited to finally debut the entire Beautycounter Holiday Collection including…
47 New Shades 17 New Sets and 6 New Products
…and let me tell you they are SO good.  Even if I wasn't into all this safer products for a better life business (and I definitely am), these products are exceptional and you will find something for EVERYONE on your list.  I am well aware that it's barely October but I am committed to getting ahead of the "extras" this year – teachers, sitters, neighbors, hostess gifts, you name it.
I pledge to have a minimum of twelve $25 and under gifts in my coat closet or in my trunk by December 1st and I will NOT get caught off guard!
Who's with me?
You will undoubtedly be hearing more about these products in the coming months but I wanted to share the THREE ways I plan to shop this collection TODAY before things start selling out.  And you KNOW they will…
1.)  BREAK THEM UP AND MIX AND MATCH
This is hands down my favorite part about this collection.  They come in beautiful packages so you can definitely gift them as is (and at $28 – $68 why not?) but I love the idea of pairing a mask with an oil or a hand soap with a hand cream or just giving someone a single $10ish "happy" around the holiday season! #doneanddone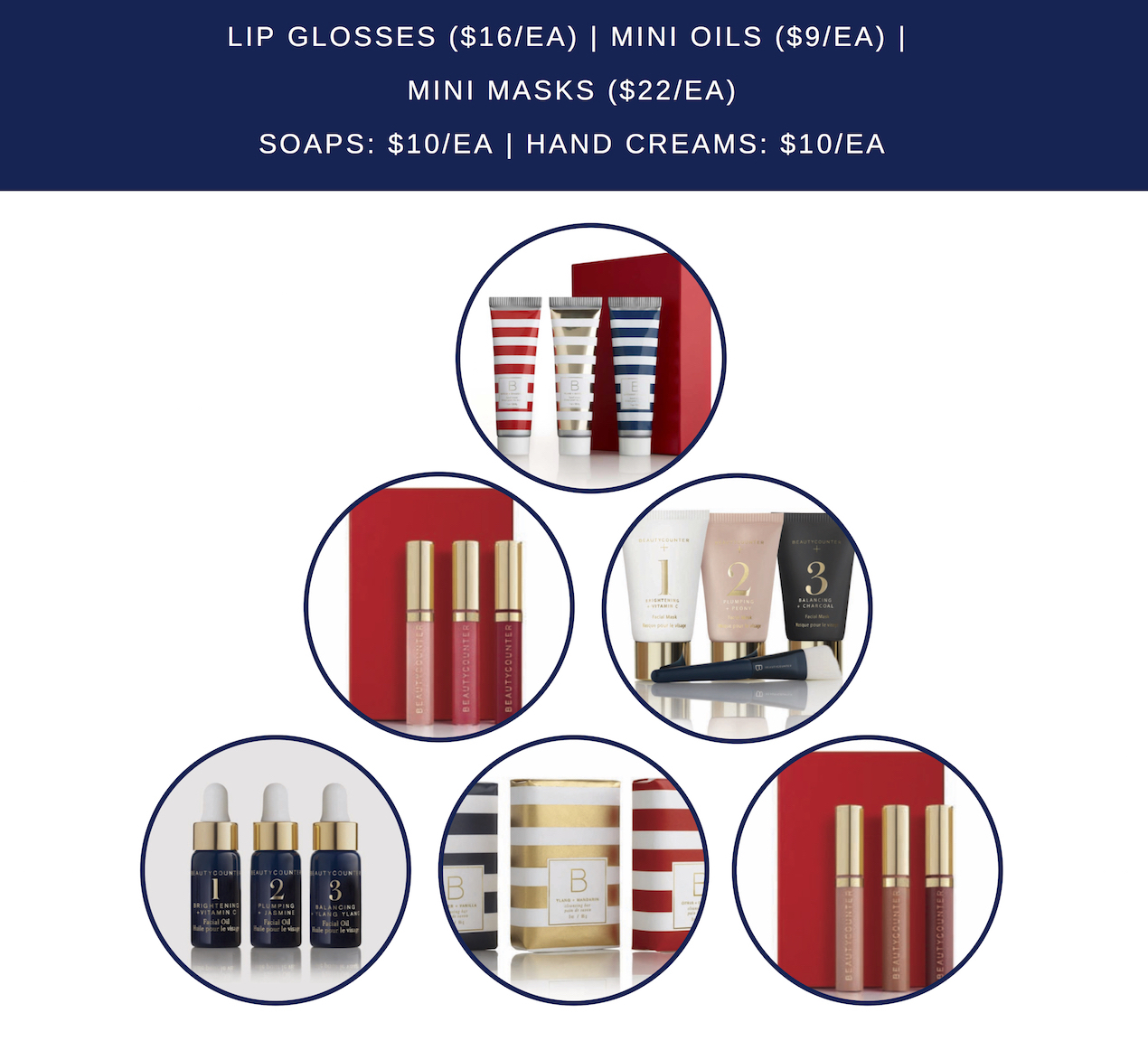 2.)  A YEAR ROUND SAFER FAMILY (#STOCKUP)
I am always finding myself scrambling for that new baby gift or needing something for a kids birthday…look no further!  These are definitely worth grabbing a few of each and just keeping them on hand.  You will LOVE having the Charcoal Duo to take to a happy hour with a girlfriend or to send to your favorite teen who's prone to breakouts!  These gifts are perfect year round and I am LIVING for those larger sizes of the shampoo and body wash for the boys – hey oh!!  Scrub-a-dub.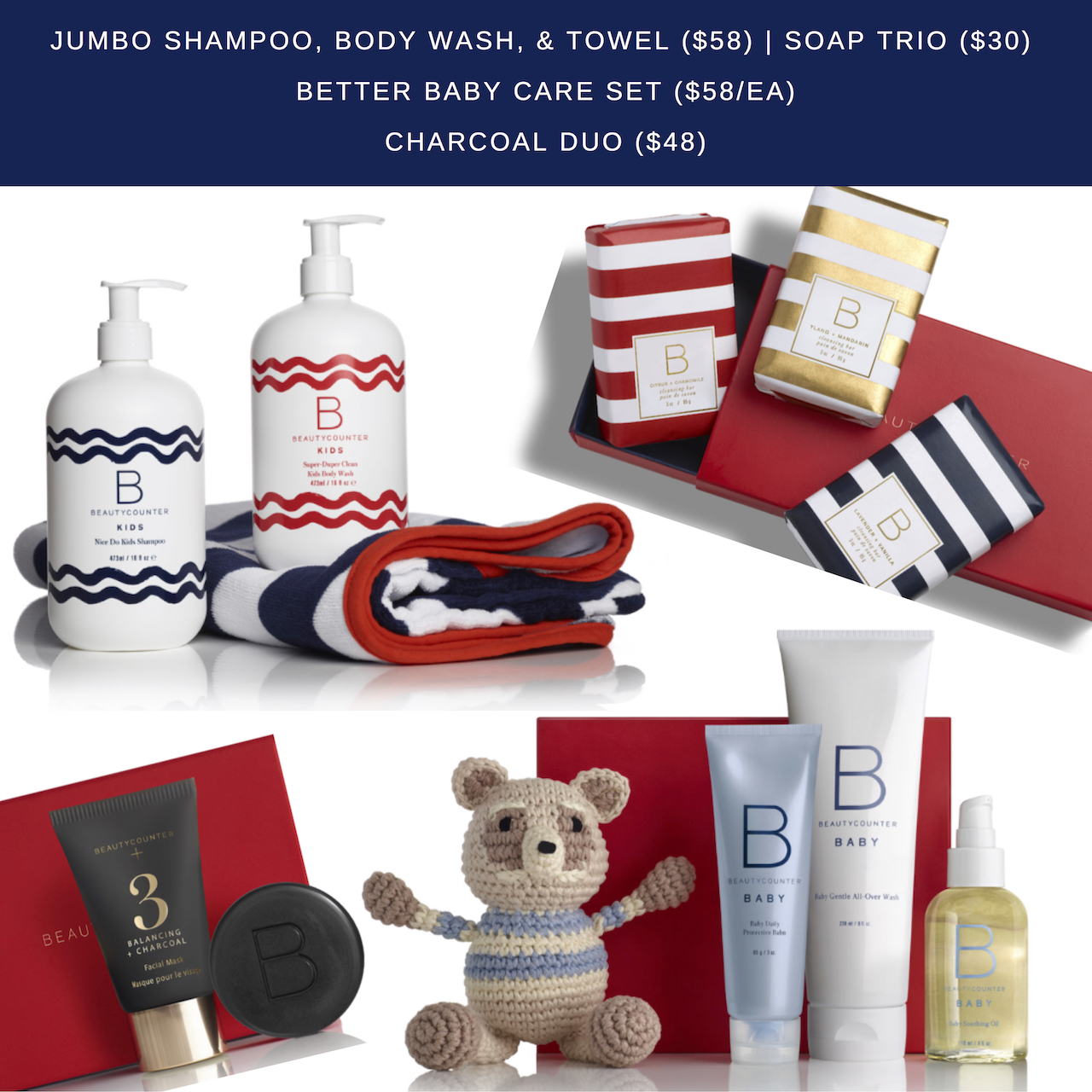 3.)  MAKEOVER YOUR MAKEUP BAG
Okay guys…I know this is supposed to be about GIVING things but come on with this makeup!  Not only is it safer and free from all the yucky ingredients that many cosmetics contain but they are gorgeous!  I had trouble picking a few to include here but I truly believe the makeup is the hero of the entire holiday collection.  I assume you all have your 5 Minute Face down pat so this will just kick it up a notch for the holidays! #treatyoself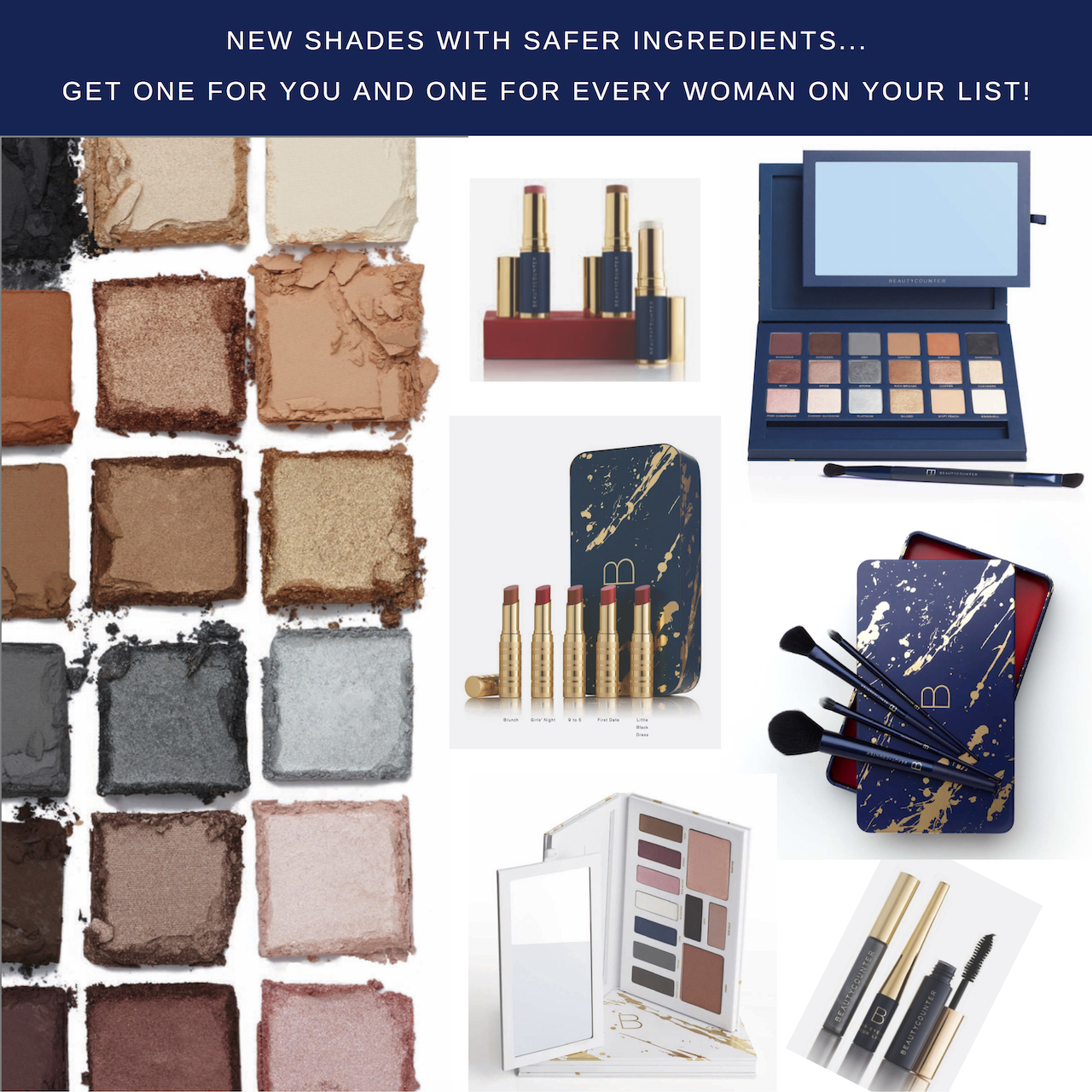 Okay so what do you guys think?  What's your favorite?  I'd love to hear in the comments below!
Oh…and if you are in Austin and want to come take a peek in person, I have all these beauties at Mirror Mirror Salon and we will be showcasing them along with some other shopping must-haves at our HOLIDAY PRE-GAME on October 18th!  Hope to see ya there…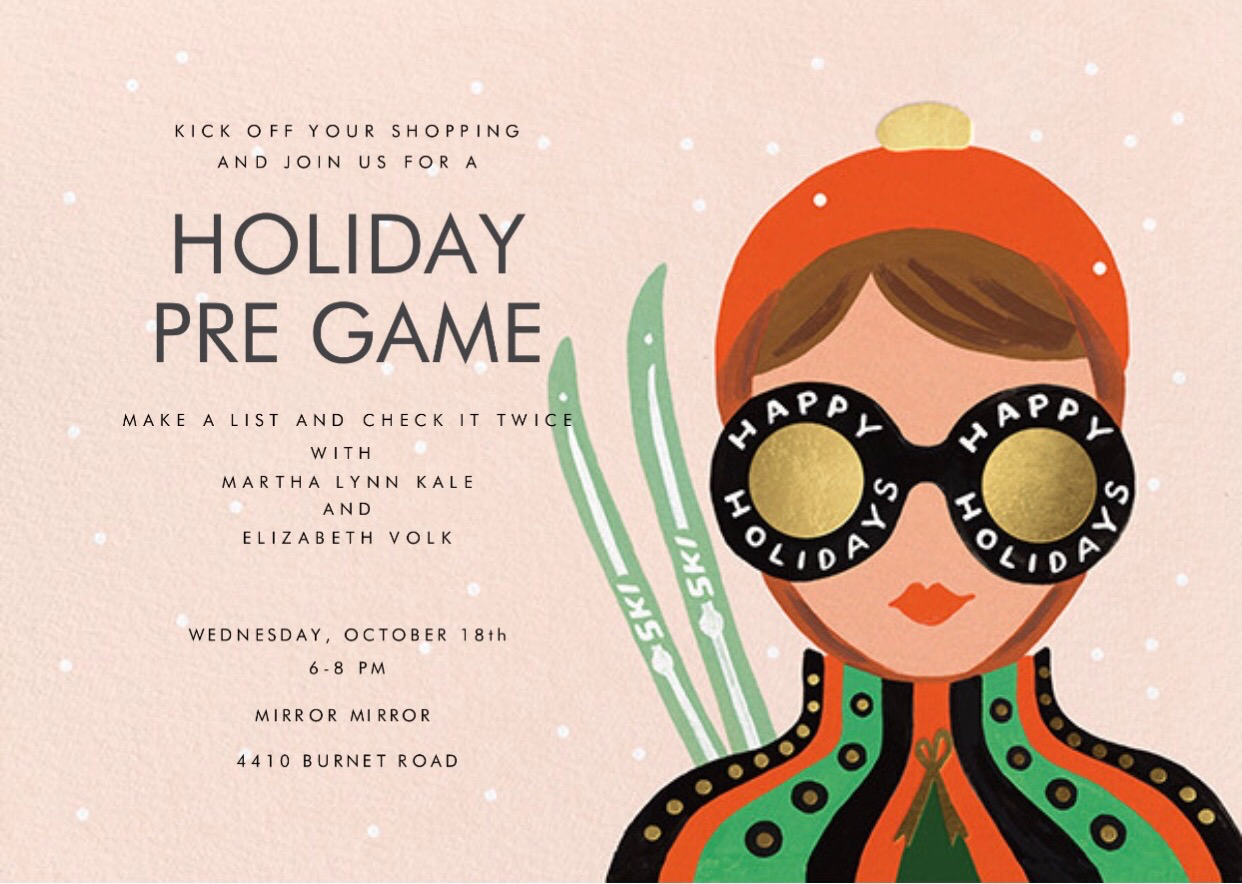 XOXO
Happy Shopping!