Tis the season!  Last year I did my first ever MY FAVORITE THINGS post and it was so fun.  I love sharing my favorites with you guys and this year was no different.  I combed through my social media to see what I seem to post the most and to help jog my memory and of course there are a few things that have been themes this year – safer beauty was a big one of course!   There are a few splurges and some classics and my favorite time saving app is even on this list…
Oh and read carefully for a special offer from one of my favorite designers!
Keep scrolling to see if any of these things would make your list?  Happy shopping friends…let the holidays officially begin!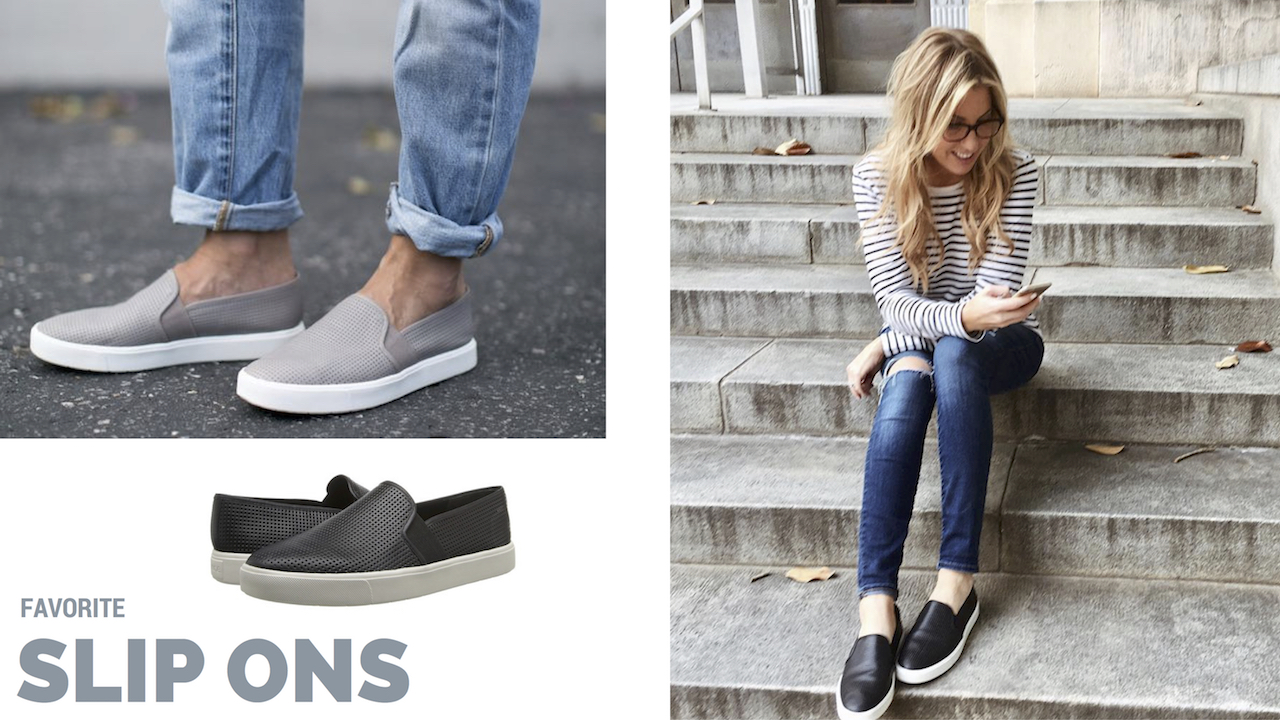 Trevor got me these VINCE SLIP ONS for my birthday and I have worn them non-stop.  Honestly I probably wouldn't have splurged with the price because "what's the big deal" but they are so soft, you can wear them year round and they add instant "I pulled myself together" to any outfit.  I'm leaning toward this color or white for spring!  If you haven't treated yourself I highly recommend.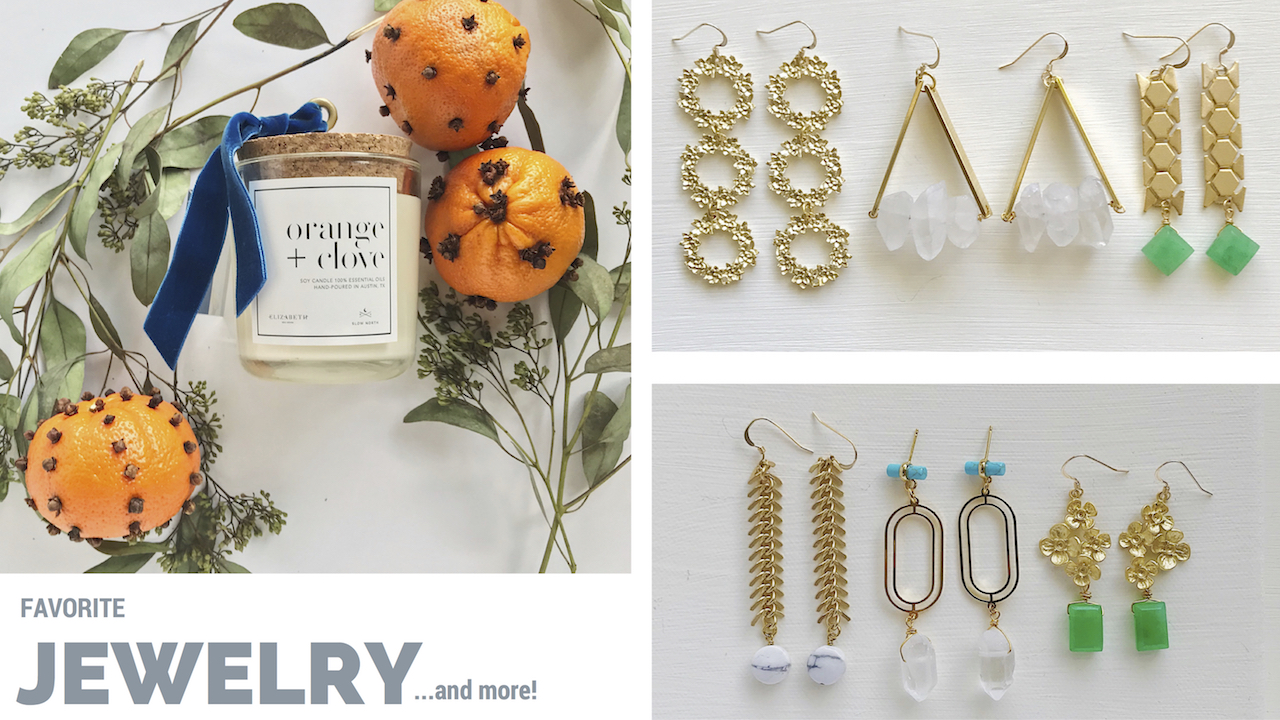 Honestly I don't really wear much jewelry on the daily anymore because #boymom but  ELIZABETH VOLK JEWELRY is turning it all around for me.  She and I co-hosted a holiday pregame shopping event last month and it was all I could do to not buy all her inventory.  High quality, beautiful packaging and a great price! Get something for yourself and every special lady in your life.
***Elizabeth has also VERY generously offered my readers a 20% off coupon code good through Sunday at midnight…simply use code "MarthaLynn" at checkout!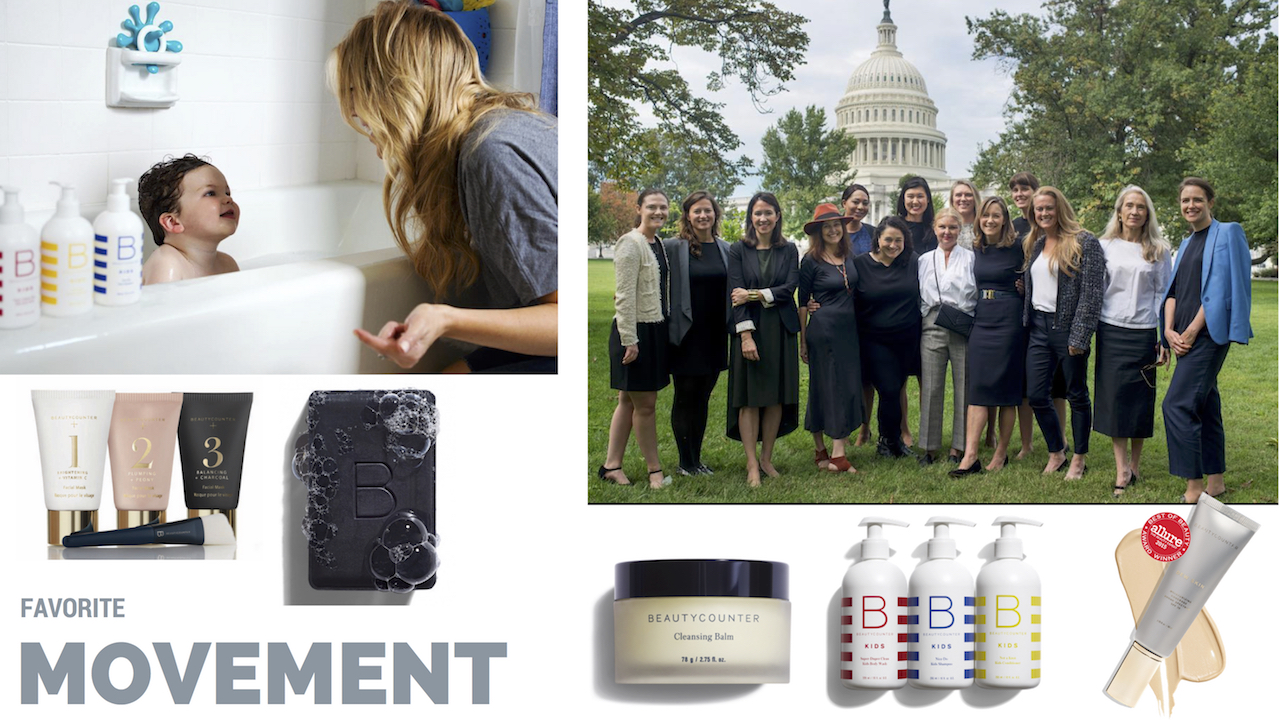 As I was finalizing my post I asked my friends on social media what they thought would make my FAVORITE THINGS LIST this year and the unanimous winner was BEAUTYCOUNTER.  It's true I can't stop talking about Beautycounter this year and their mission.  As a beauty expert I was shocked to find out what little regulation there is in my own industry around ingredients and after watching this video I immediately jumped on board.   I'm not trying to be dramatic here but I haven't seen anything quite like it – the founder, the mission, the products!!  I feel so empowered with knowledge and am happy to share what I've learned (and am learning) every day.  Gregg Renfrew the founder says that "nobody should have to sacrifice their health in the name of beauty" and I couldn't agree more – oh, and the products are AMAZE!
Maybe you are ready to join me this year or maybe you just want to make some safer swaps but don't let 2017 be the year that you didn't educate yourself!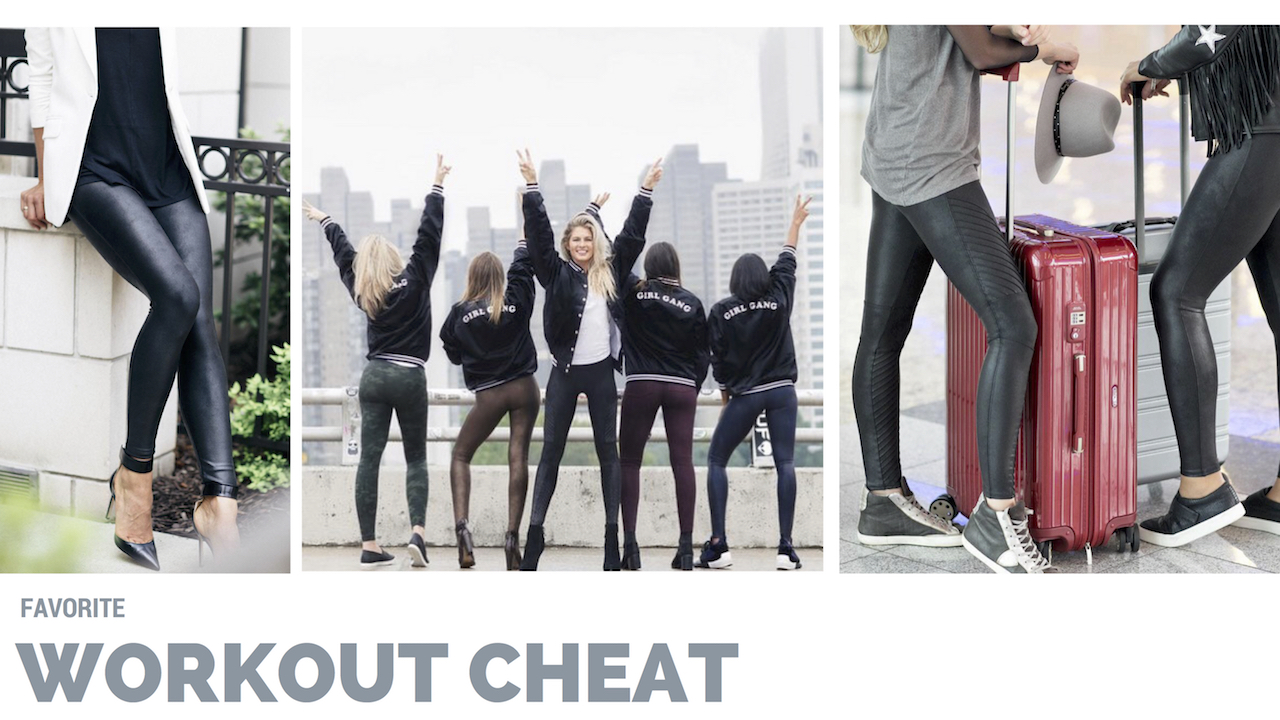 First of all I have to say that I am in a fight with every friend that knew about these magical leggings and didn't tell me.  I got my first pair of  SPANKX LEGGINGS about a month ago and I'm in love.  I don't care how fit you are, everyone can benefit from a premium pair of leggings and there is nothing worse than an ill fitting pair.  This is the pair I own and I've got my eye on  the moto leggings and the faux leather pair next!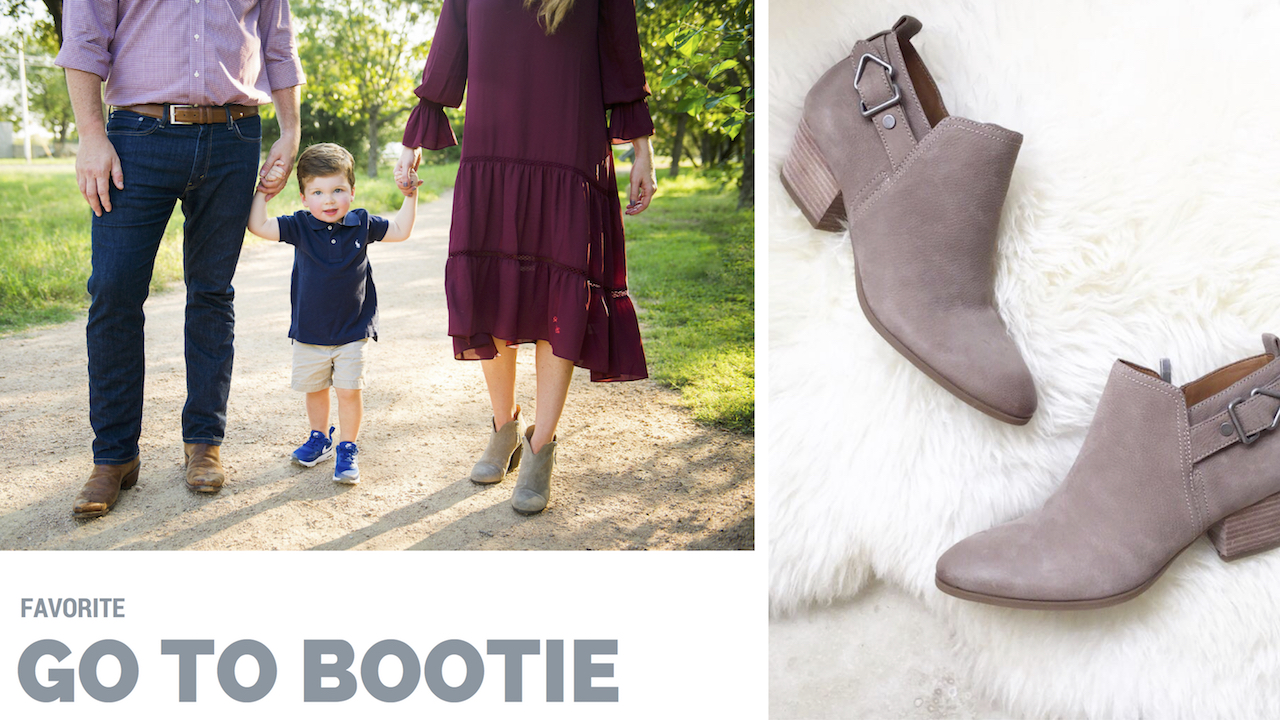 I keep telling myself that I need to expand my colors but I can't seem to get away from TAUPE BOOTIES.  This is my splurge pair that I got at the #NSALE last year and is a little higher heel that I wear for events and photo shoots, this is a waterproof pair I wear at the salon, and I just snagged this lower heel everyday pair to add to the collection!  Clearly a favorite this year!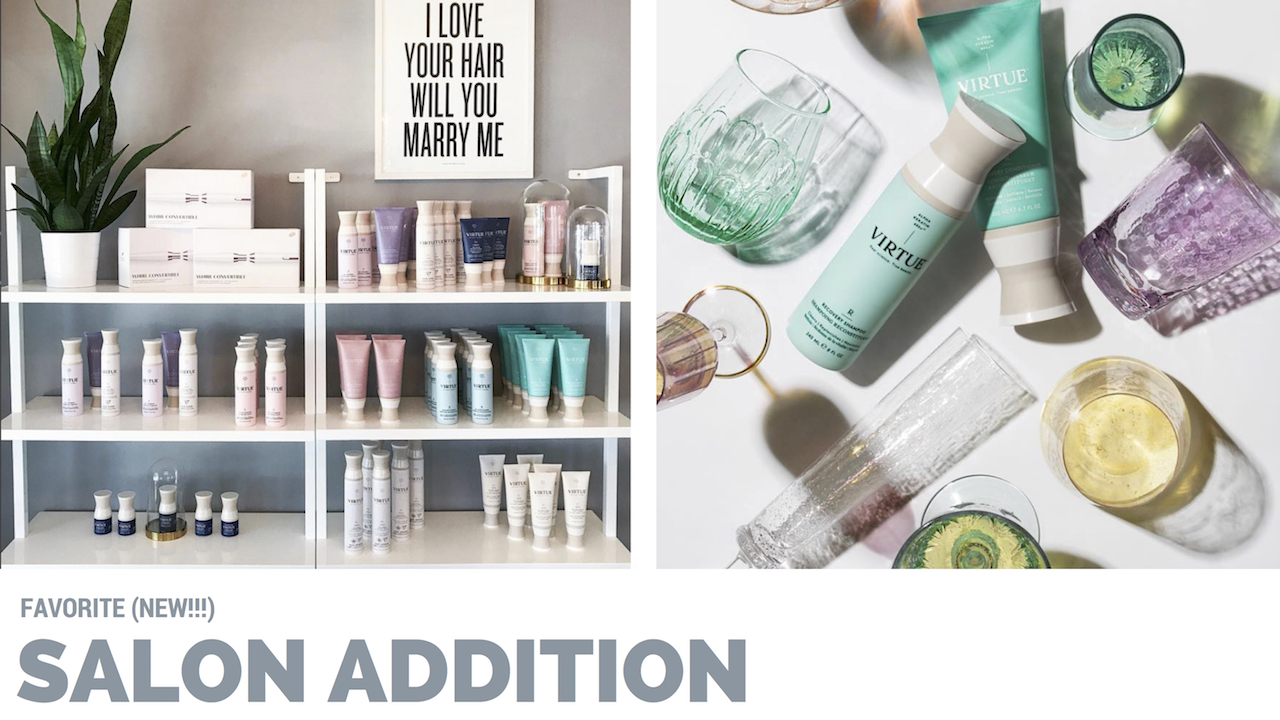 You guys know I love Living Proof and I still do but we have been on the hunt for something new and different to add to the mix at Mirror Mirror.  We came across VIRTUE HAIR PRODUCTS this year and the entire salon fell in love!  The technology is incredible and your hair feels like a new head of hair after just one wash.  Enjoy FREE SHIPPING on all goodies at Mirror Mirror for the rest of the week using code "FAVORITE THINGS" at check out.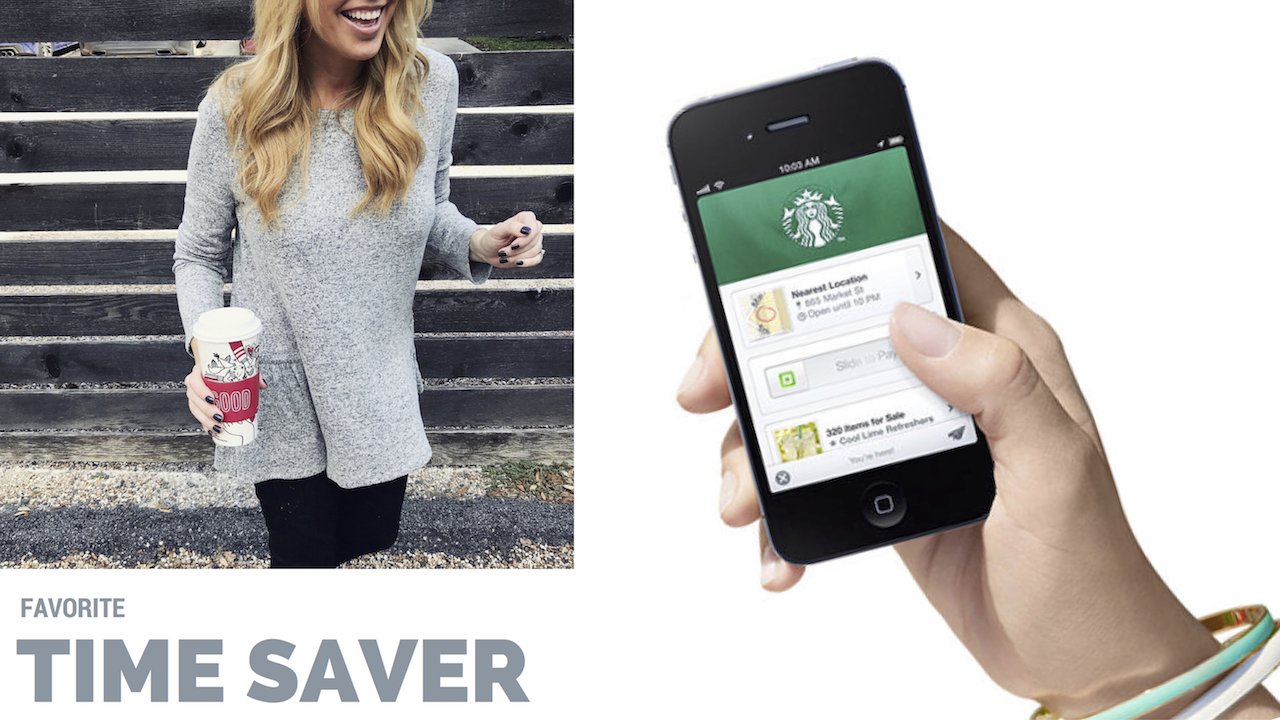 When I go to Starbucks I still can't believe there is a line.  Do people not know about the THE STARBUCKS APP?  When I think about how much time I have saved and how many free lattes I've earned this year it feels like it would irresponsible for me to not share with you!  Makes it easy to pay, easy to gift and if I enter my pre-saved order from my driveway, it's waiting on me at the end of the counter when I pull up!  Magic.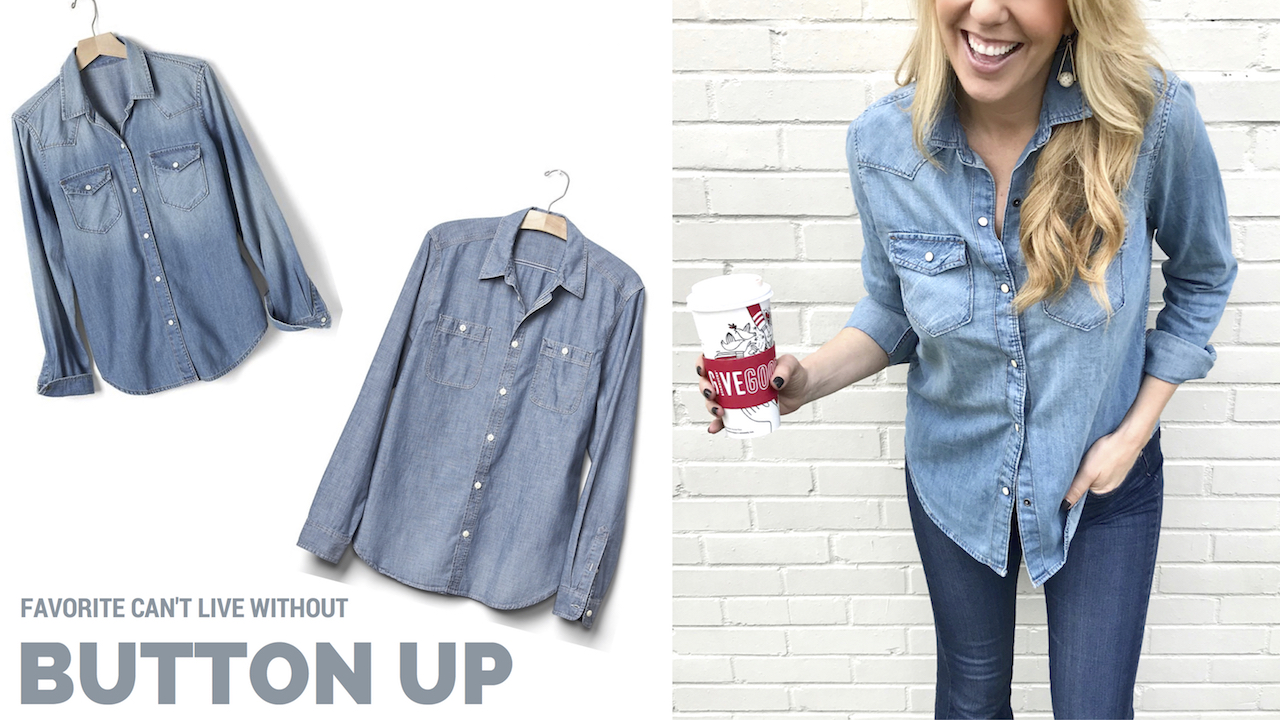 If a day goes by and I don't post an outfit, it's probably because I am wearing another CHAMBRAY BUTTON UP  and I don't think you will care.  This is my newest addition but I can't stop buying them.  I have been known to shop the mens section for the perfect oversized fit and the styles have extended way beyond the classic cut!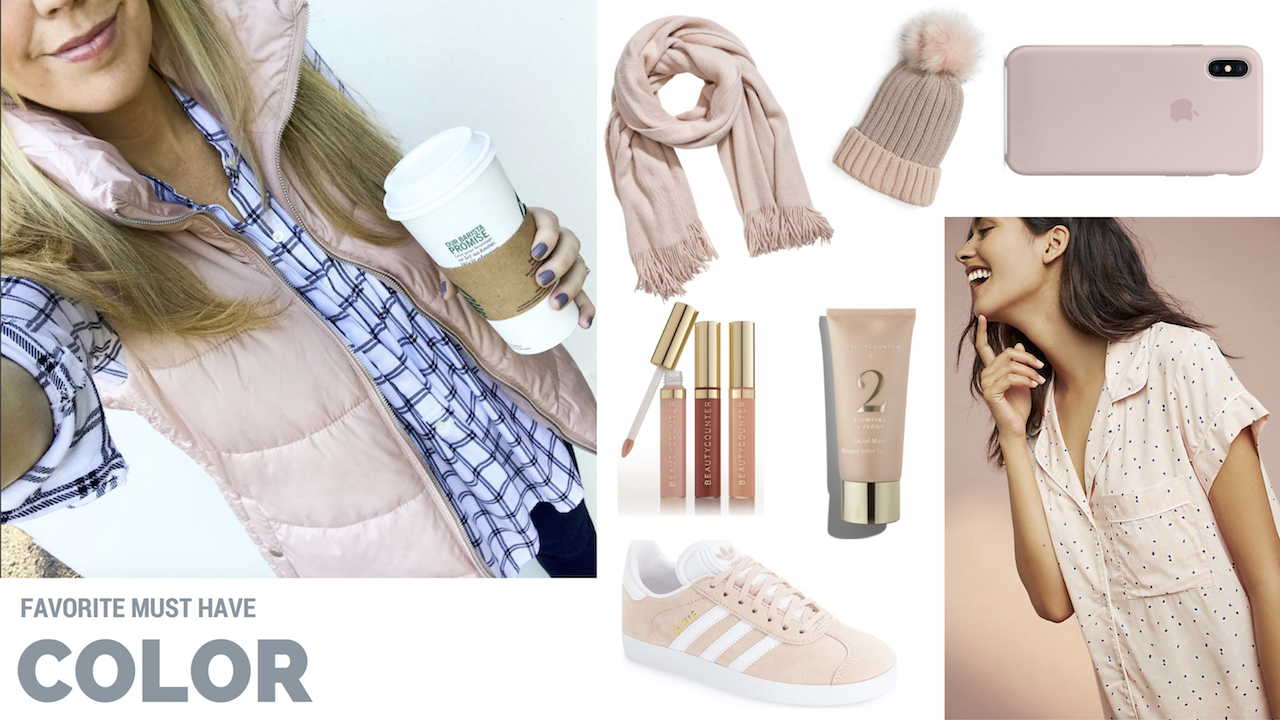 Growing up, I got so burnt out on pink I thought I would never like it again.  I have always gravitated toward blue (hence the chambray sitch above) but lately I seem to want BLUSH EVERYTHING. I believe it's called "millennial pink" which mostly just makes me feel old but whatever it is I'll take one of each please!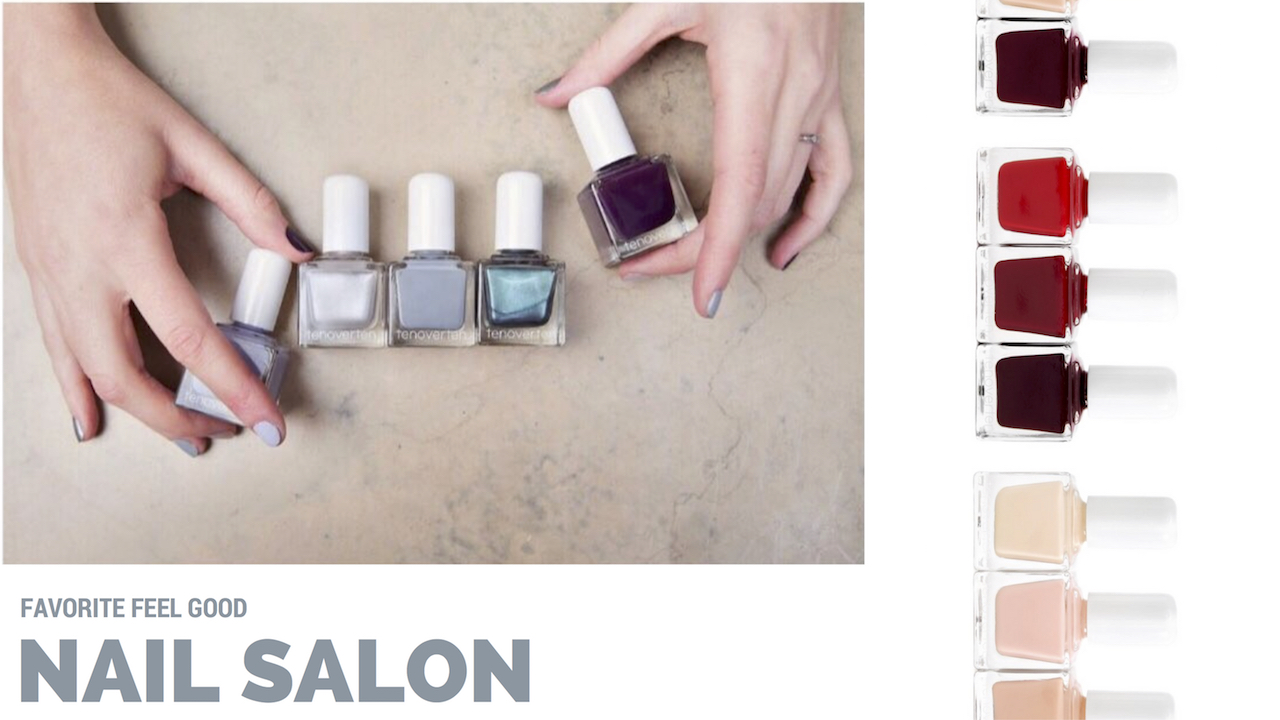 As I mentioned above with Beautycounter, I am becoming more and more aware of what I'm putting on my body.  TEN OVER TEN is a company that is lobbying for stricture regulations alongside Beautycounter and they believe in safer beauty- read more about why "8 Free" is important and if you are in Austin you can visit their nail salon nestled in teh beautiful South Congress hotel!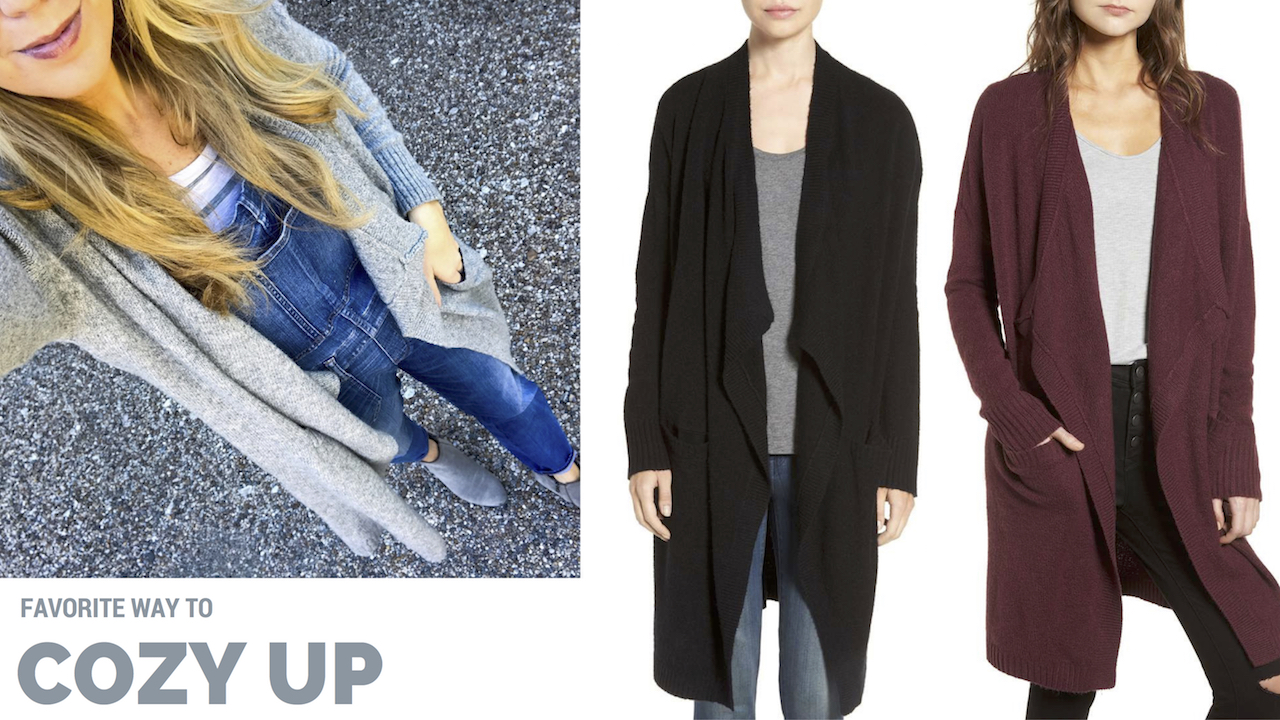 If you have been following along in Instagram you are probably starting to wonder if I own other sweaters besides THIS LONG GREY ONE. It's that good ladies and it comes in three colors so grab a couple for you and one for every gal on your list!  Fits true to size and the price is right.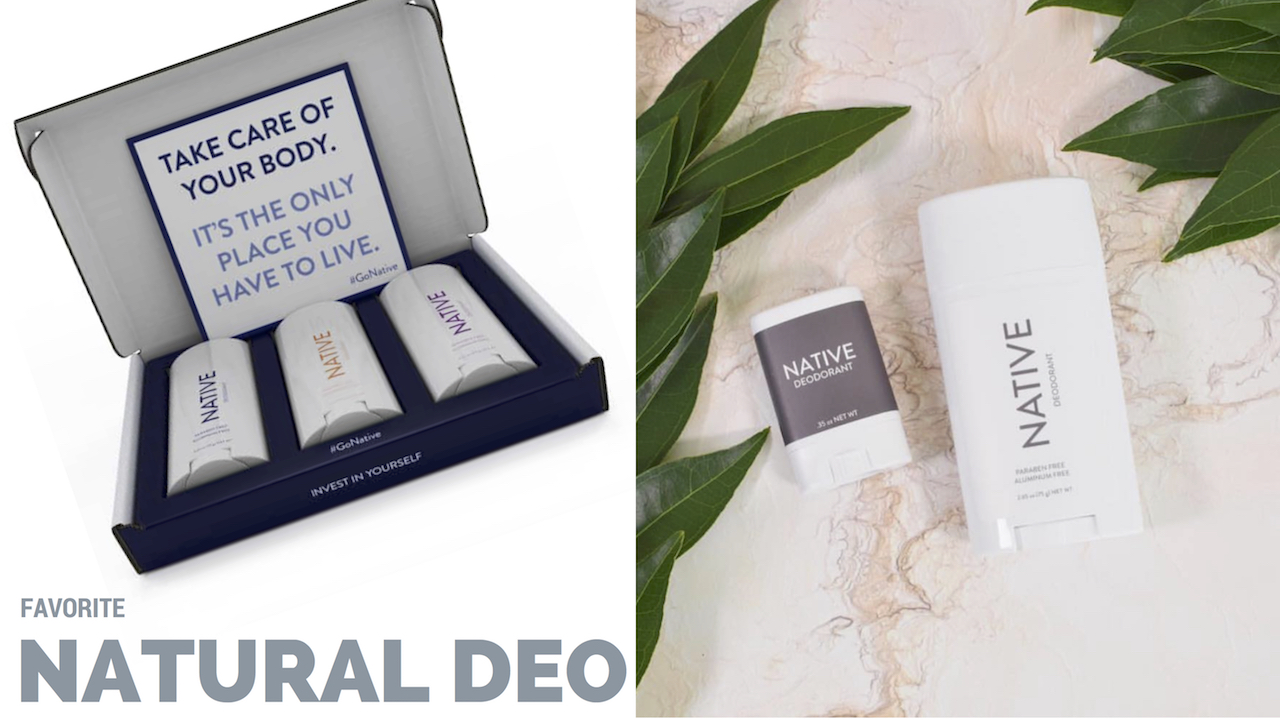 I know you are seeing a trend here and 2017 was definitely the year I opened my eyes to what in the heck is in my beauty products but this was one of the hardest swaps for me!  I need a deodorant that works but I was starting to panic that I couldn't find one that was both safe AND effective.  I tried a TON and this was actually worked.  Their scents are great and the company makes it a pleasure to do business with them!  Treat yourself to NATIVE DEODORANT and let me know what you think!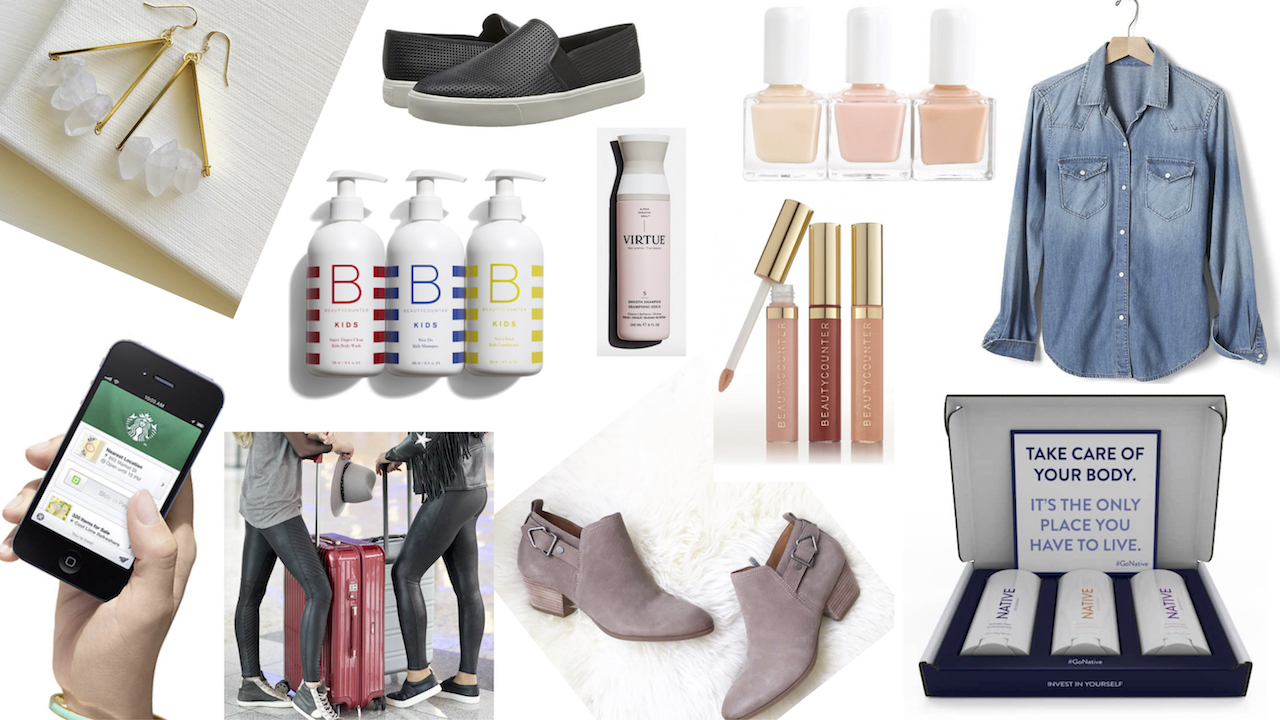 Okay friends…that's a wrap on MY FAVORITE THINGS 2017.  I'm sure the minute I hit publish I will think of something else I love so keep following along here and on Instagram for my favorite products and deals!  I'll be right back here with some Black Friday and Cyber Monday deals as soon I can gather them…
Happy Thanksgiving (almost)…and Merry Merry!
Martha Lynn