I'm feeling pretty confident in saying that I got COMPLETELY carried away with this year's GIFT GUIDE FOR GUYS.  I don't just throw this thing together all willy nilly and like finding things that I think the men in your life will truly love.  Trevor always helps me on this one but this year I reached out to some of our friends and colleagues to weigh in and boy did they pull through for me!
I think my personal favorite on this list is the classic Super Nintendo.  This modern version is updated on the inside but will take you back in time AND it comes pre loaded with 21 games – I think any guy would LOVE this for any occasion.
Rewrite your bucket list with this cool book including 700 of the the most unusual places in the world.  I've of course included stocking stuffers like this survival bracelet or the Trev approved charcoal bar.  And don't be surprised by how much your guy would love a sleek essential oil diffuser – I was convinced the the last house guest we had was gonna sneak ours in his suit case!
Maybe the man in your life would like to try out the Vermont Maple Syrup infused with the unmistakable flavor of bourbon from the walls of previously used Kentucky Bourbon Barrels or these beautiful chocolates in gorgeous packaging that landed on Oprah's favorite things this year.
Wanna splurge on something you will BOTH love?  How about an energy efficient steam shower that will save your home 20,000 gallons of water a YEAR!  …or the portable wood pellet pizza oven!
For your fitness guys, they might like one of these silicone wedding bands or these wireless Power Beats ear buds!  There are options at every price point like this over the top razor or the dollar shave club subscription.
And I truly believe everyone on your list deserves the new Yeti mug and why not engrave it?  They are bigger than I thought they would be and I can't wait to get one for myself.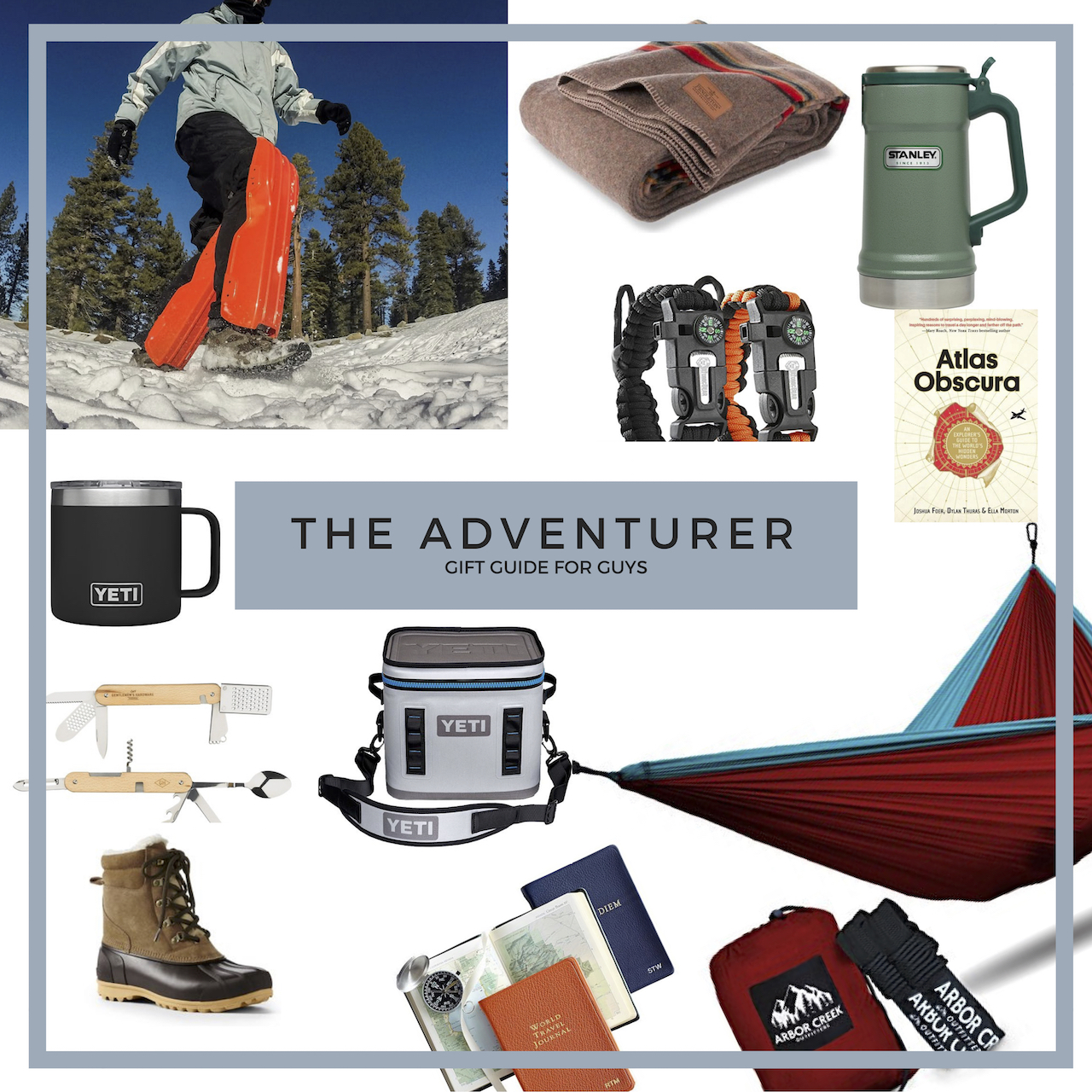 Sled Legs // Pendleton Blanket // Stanley Stein // Atlas Obscura Book // Survival Bracelet // Hammock // Leather Bound Journals // Yeti Cooler // Boots // Multi Tool // Yeti Mug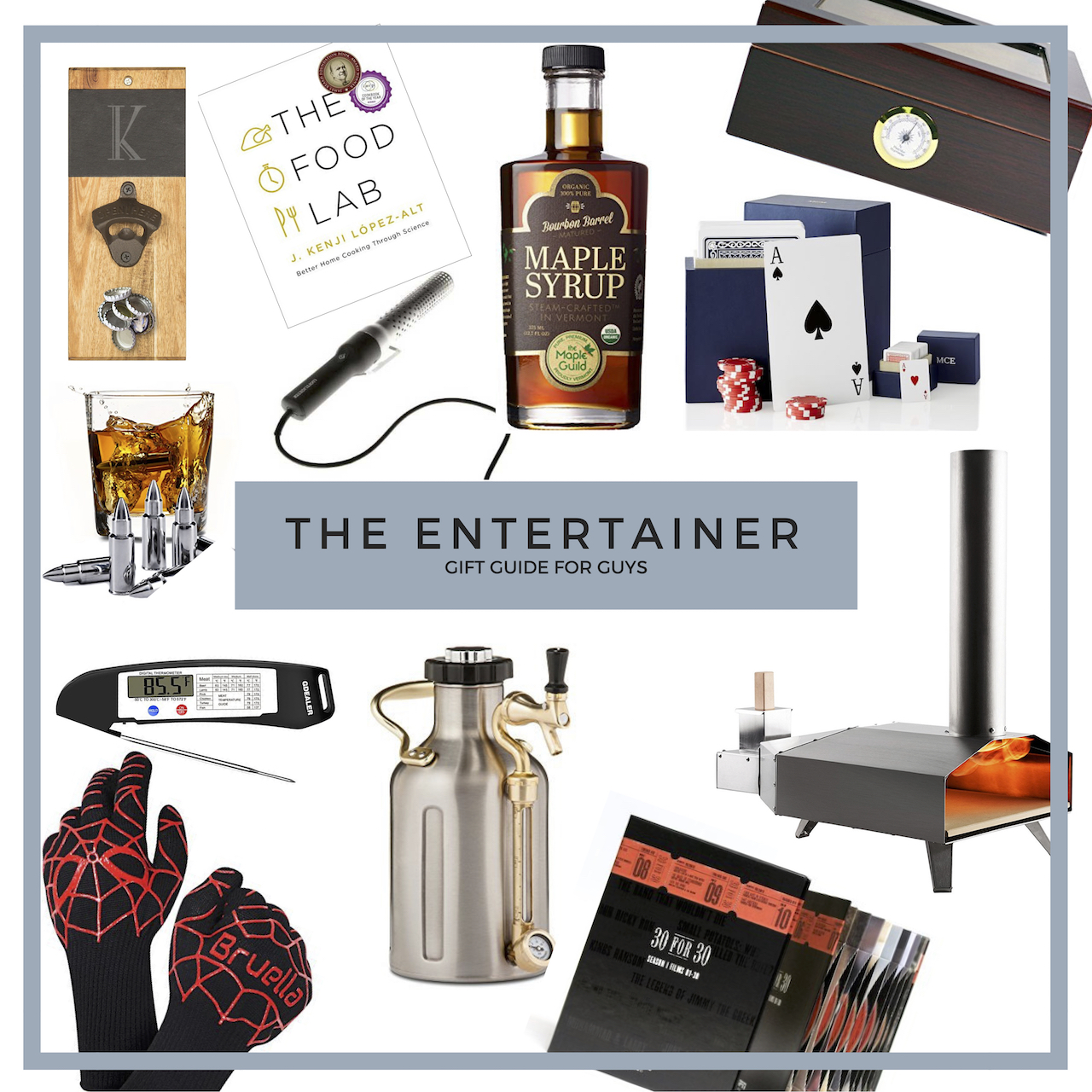 Bottle Opener // The Food Lab Book // Bourbon Barrel Vermont Maple Syrup // Humidor // Playing Cards // Wood Pellet Pizza Oven // ESPN's 30 for 30 Complete Season // Pressurized Growler // BBQ Gloves // Digital Electronic Food Thermometer // Whiskey Bullets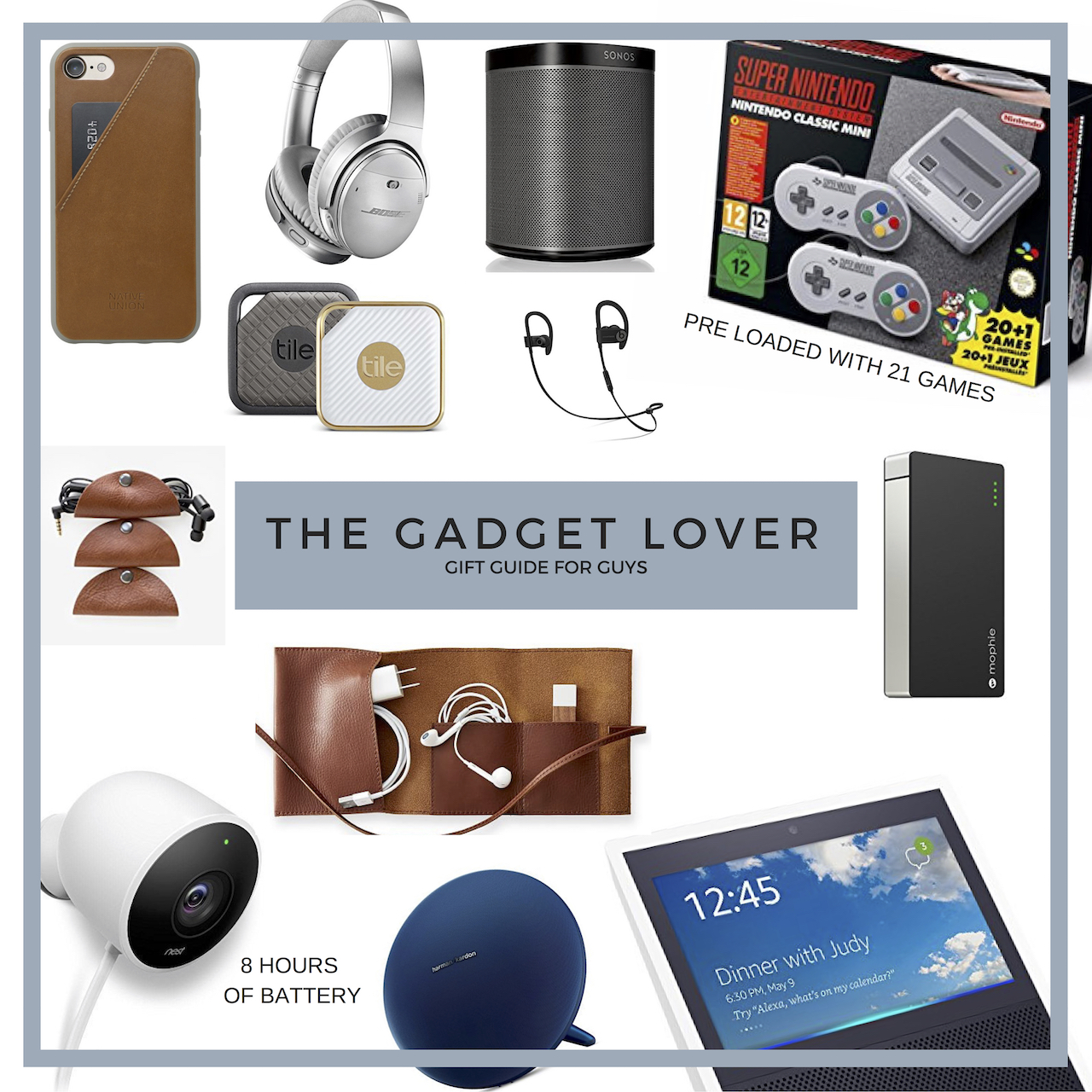 iPhone Case // Noise Cancelling Headphones // Sonos // Tile Style and Tile Sport // Wireless Earbuds // Classic Super Nintendo // Mophie // Echo Show // Harman Kardon Onyx Studio 4 Wireless Bluetooth Speaker // Cord Holder // Nest Outdoor Security Camera // Cord Taco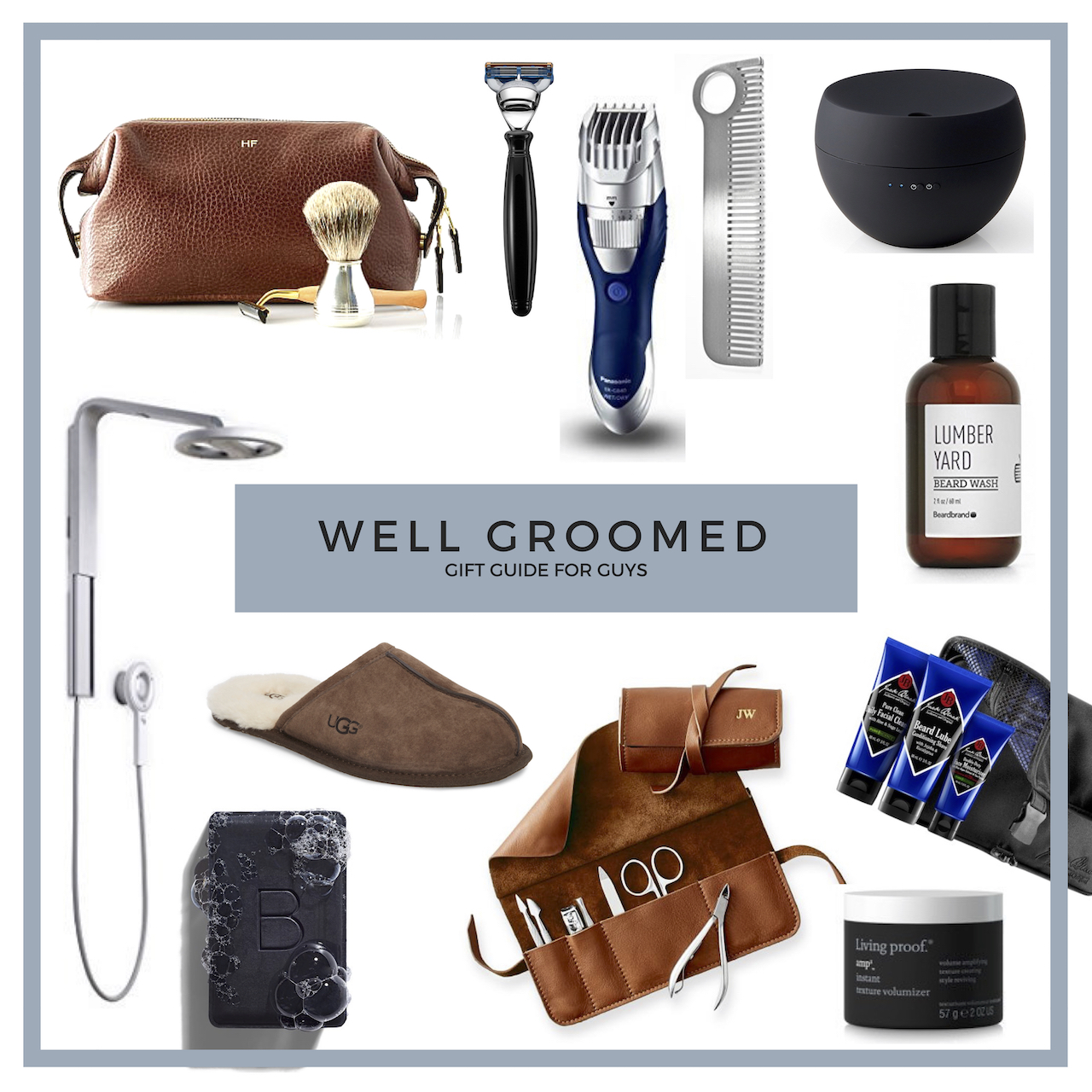 Grooming Kit // Hand Crafted Razor // Beard Trimmer // Luxury Comb // Essential Oil Diffuser // Lumber Yard Beard Oil // Jack Black // Living Proof Amp Styling Cream // Leather Manicure Set //  Ugg Slippers // Charcoal Bar // Luxury Energy Efficient Steam Shower 
For more ideas…keep scrolling or head straight HERE for the full round up of more than 60 items!