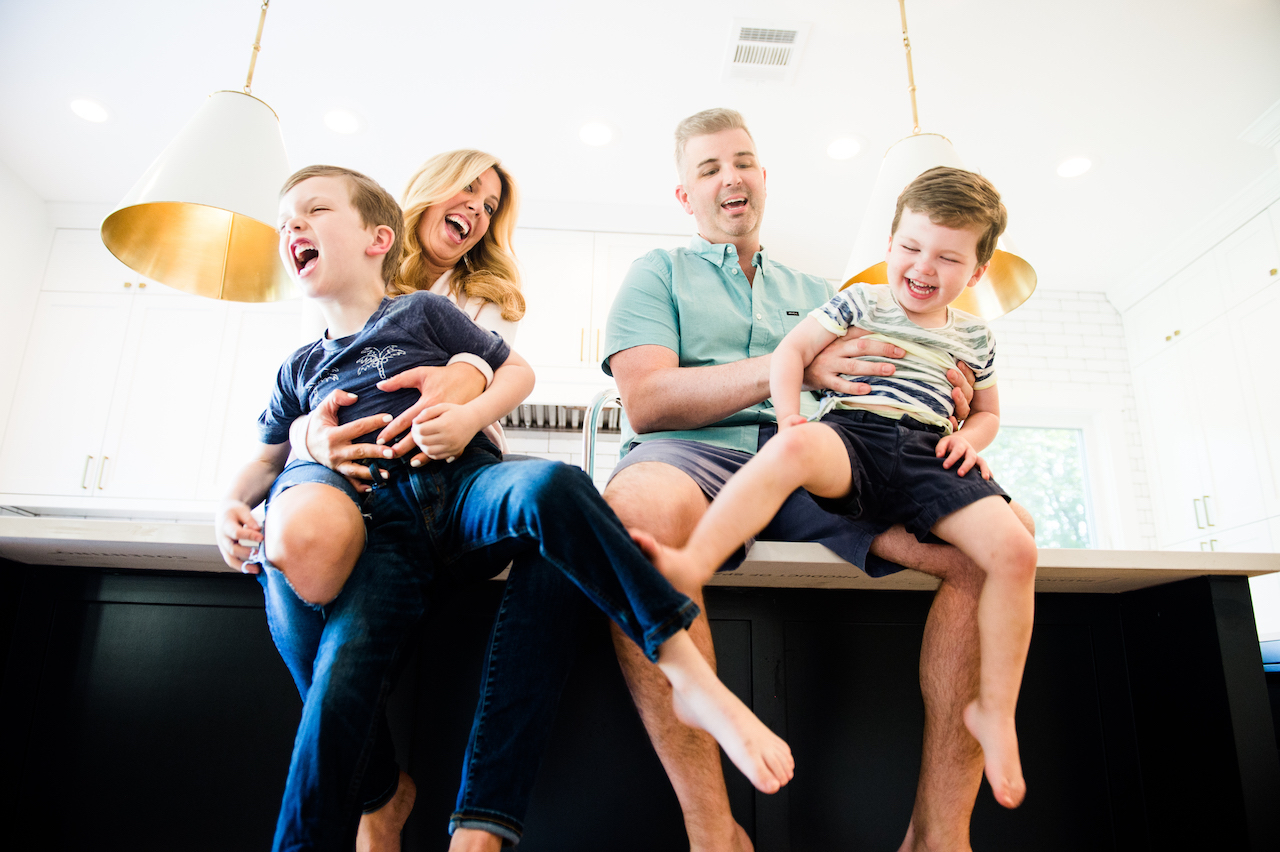 What a year!  It actually boggles my mind a little to think Trevor and I have been husband and wife for SEVEN years (and together for TEN).  I feel like I say that every year but this year feels like it's been particularly wild and time is blowing by.  Last year we took a break from an official photo shoot but I was determined to bring the tradition back!  I love putting a stamp on our marriage and looking back over the years at what all we've been through.  It's also extra special that our friend and wedding photographer (Cory Ryan) continues to humor us with these shoots.  I can't imagine anyone else capturing it quite like her!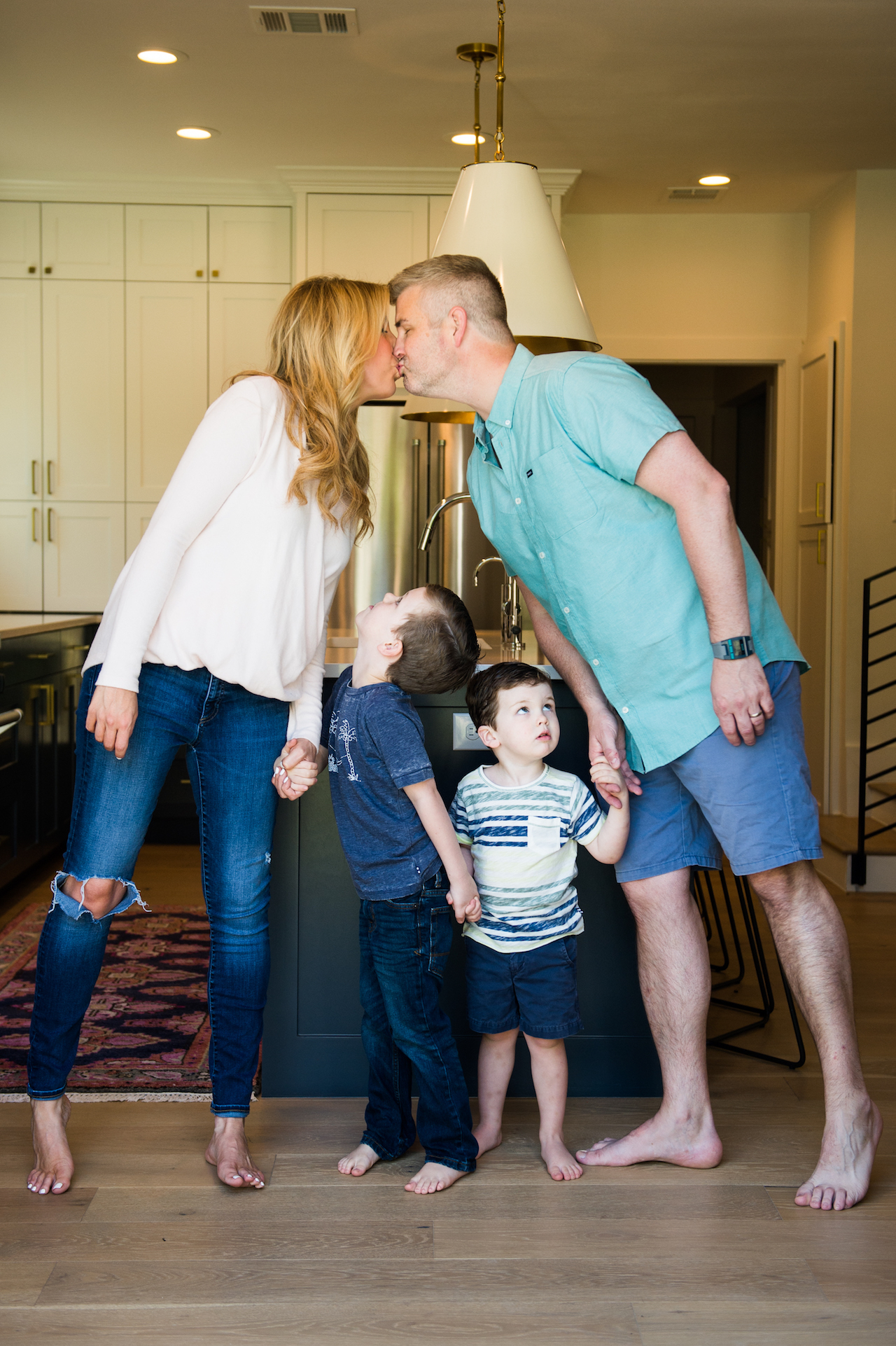 If I had to put a theme to this year I'd definitely name it "the year of change".  We survived our first remodel which is why we opted to do our pictures at home this year to celebrate but we also kicked off a massive salon expansion at the same time and moved out of our home to complete the project.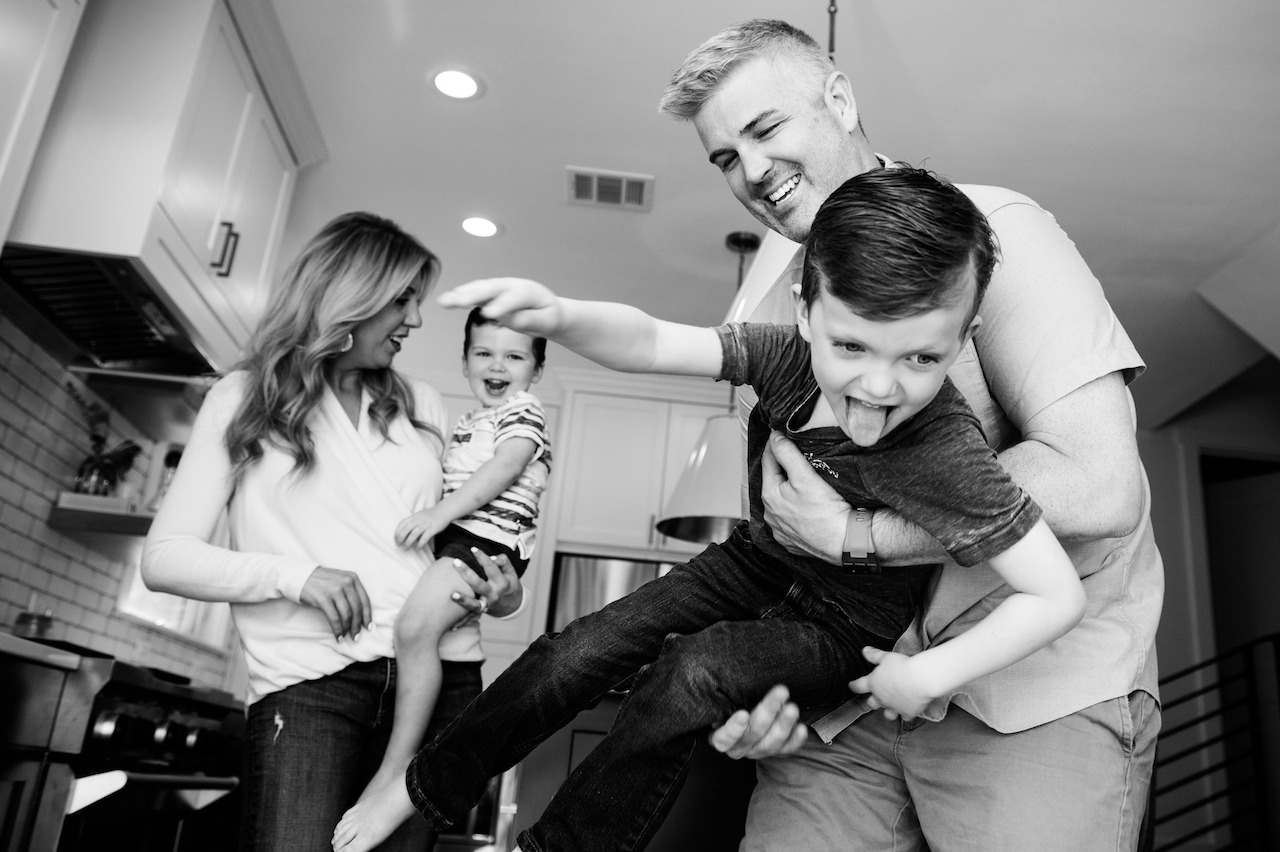 The newness continued with Luke starting a new school and Ford starting Kindergarten. I added a new business venture with Beautycounter and Trevor started a new job which meant he was out of the country for almost half the time we were living an apartment during this process!  Two dogs and two kiddos in an apartment while your home and work is under construction was challenging for everyone but all good problems and we survived!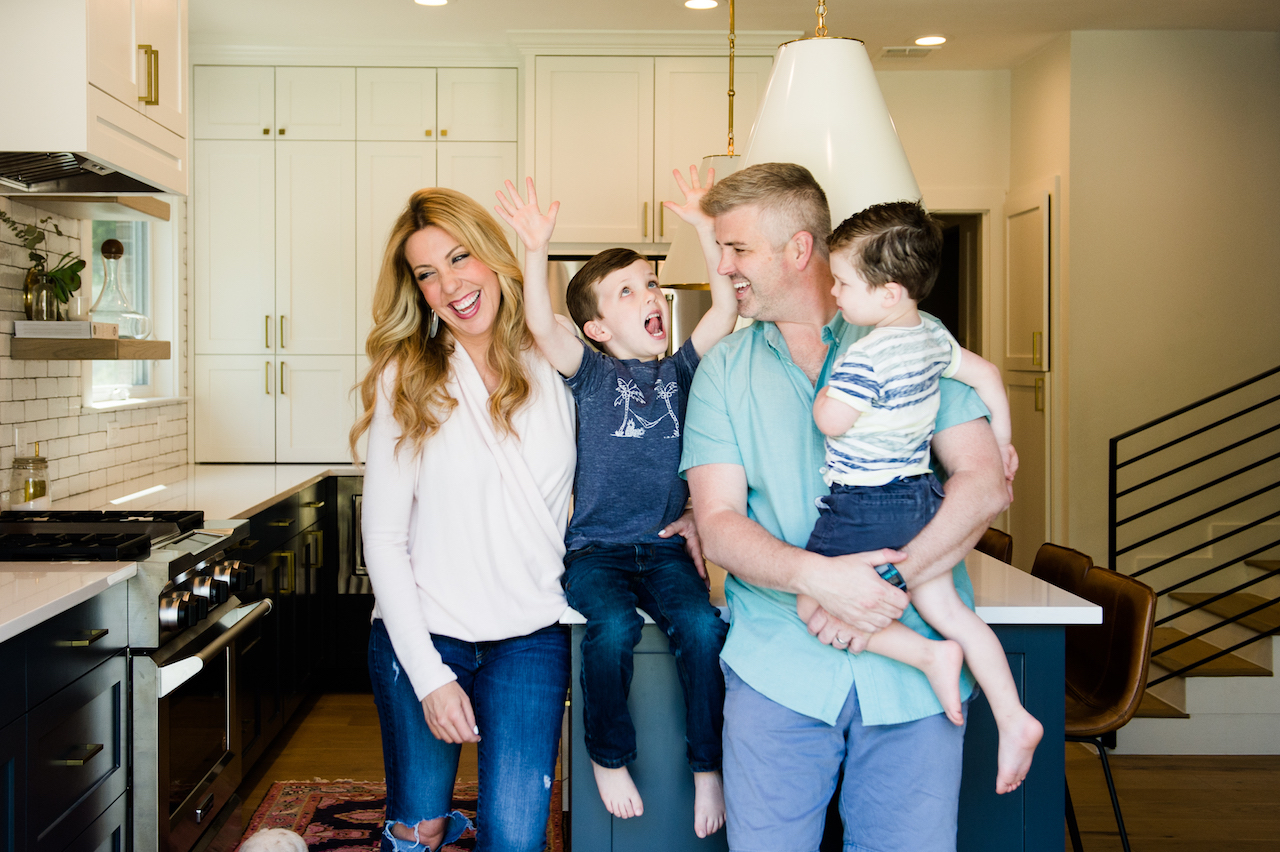 The boys are as wild as ever and are really becoming sweet little friends.  Ford is perfectly happy taking the lead and Luke would follow him to the end of the Earth.  I hope they are close like this forever and watching them together is one of the greatest gifts!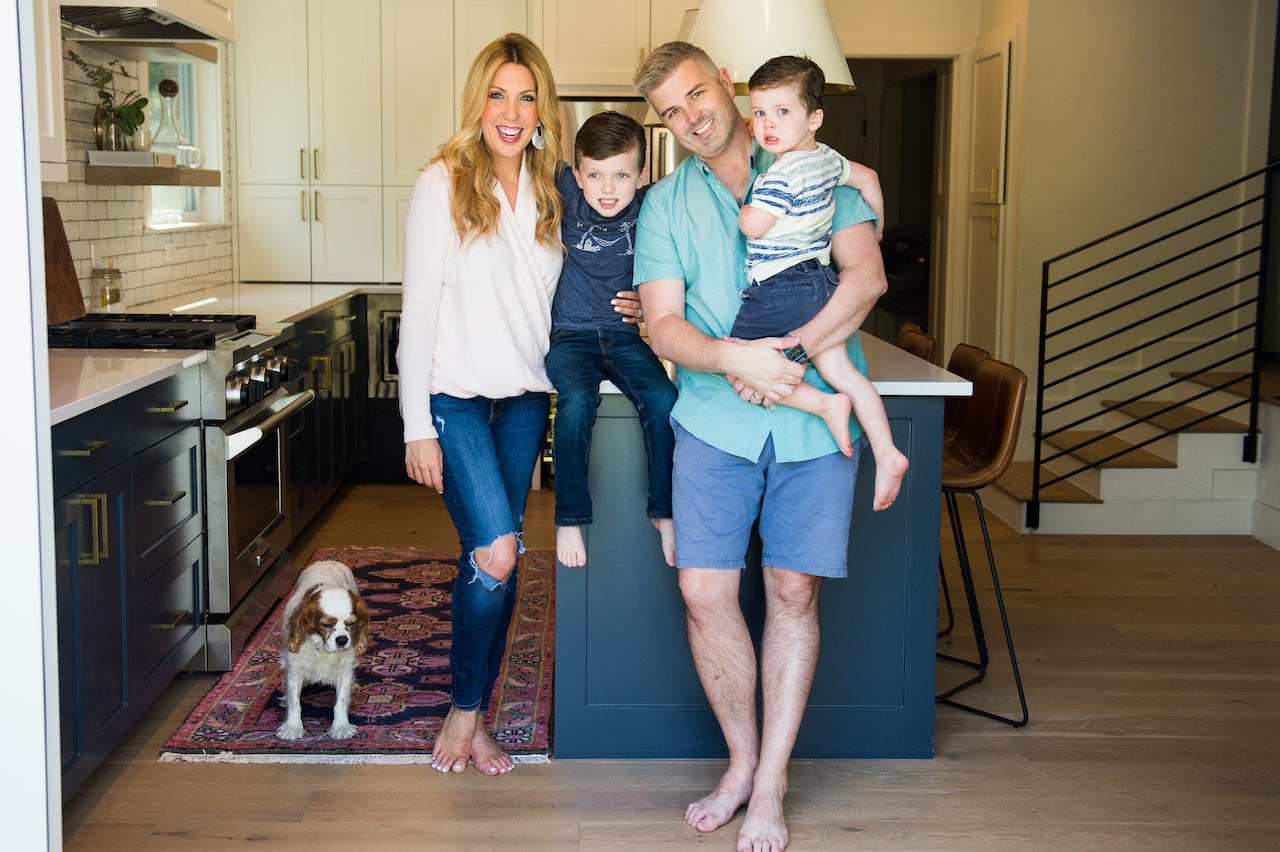 As for Trevor, I still pinch myself that this is who I get to do this thing called life with.  He becomes a better man every day and I love seeing him with the boys.  He wears all the hats and never complains about anything.  I can honestly say he lifts me up and treats me like a princess and pushes me to be the best person I can be.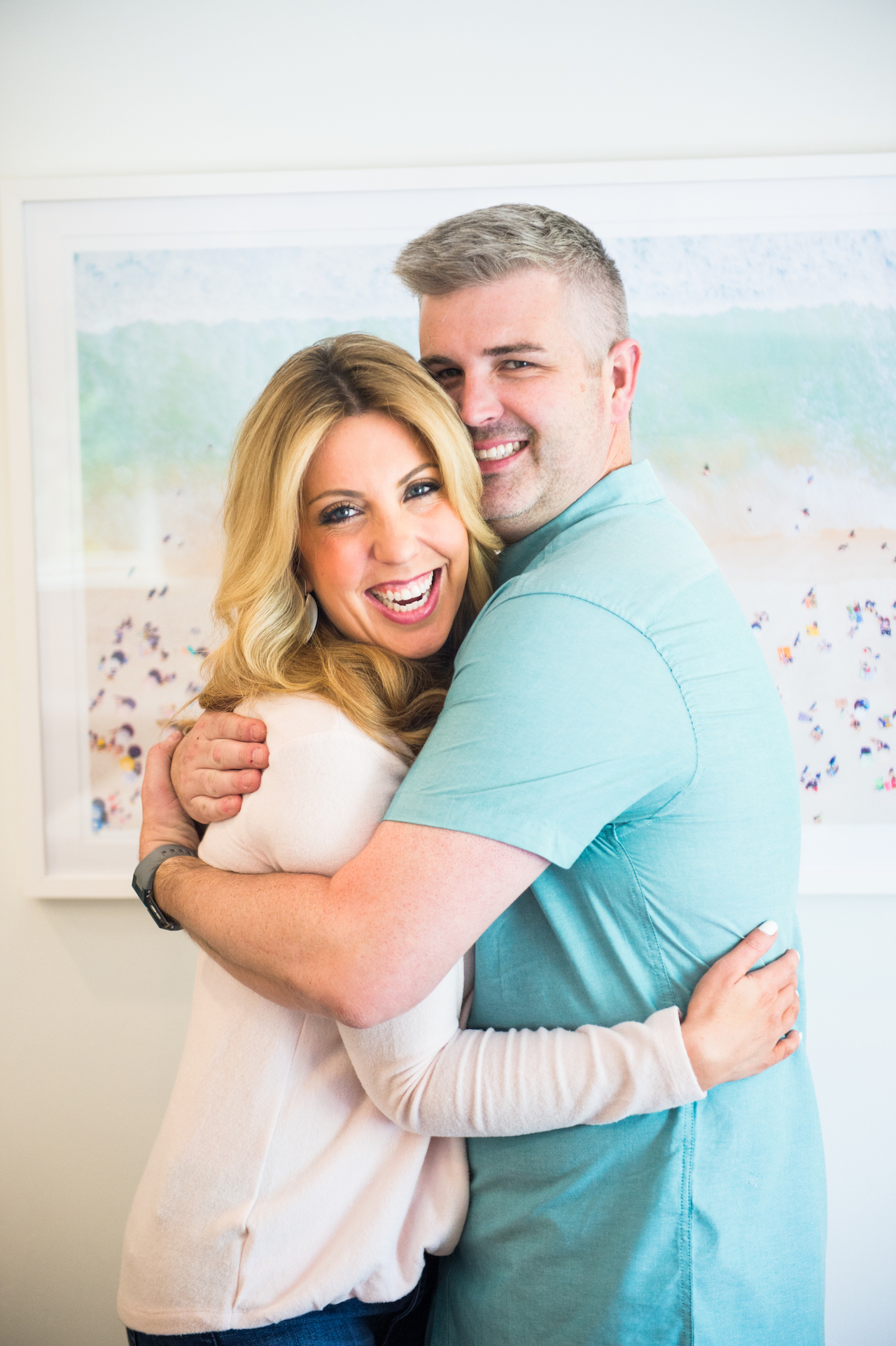 I know the boys are watching him and I hope they grow up to be just like their Daddy!  Lucky us to have a man like that in our lives.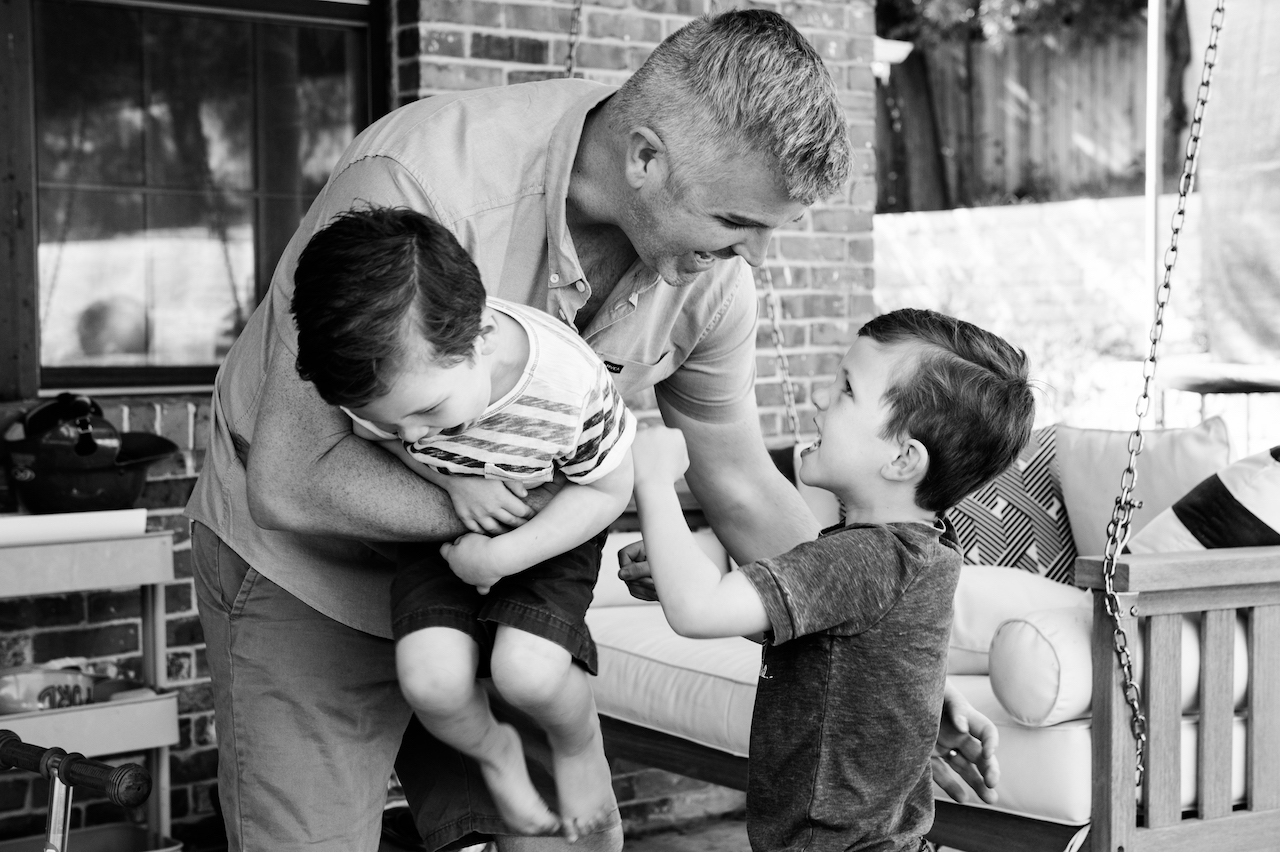 The energy level is at an all time high at The Kale Patch and these boys do not stop.  I see my friends with girls as they sit and play quietly as my boys spin around like the little wild men they can be and I wouldn't have it any other way.  #BOYMOM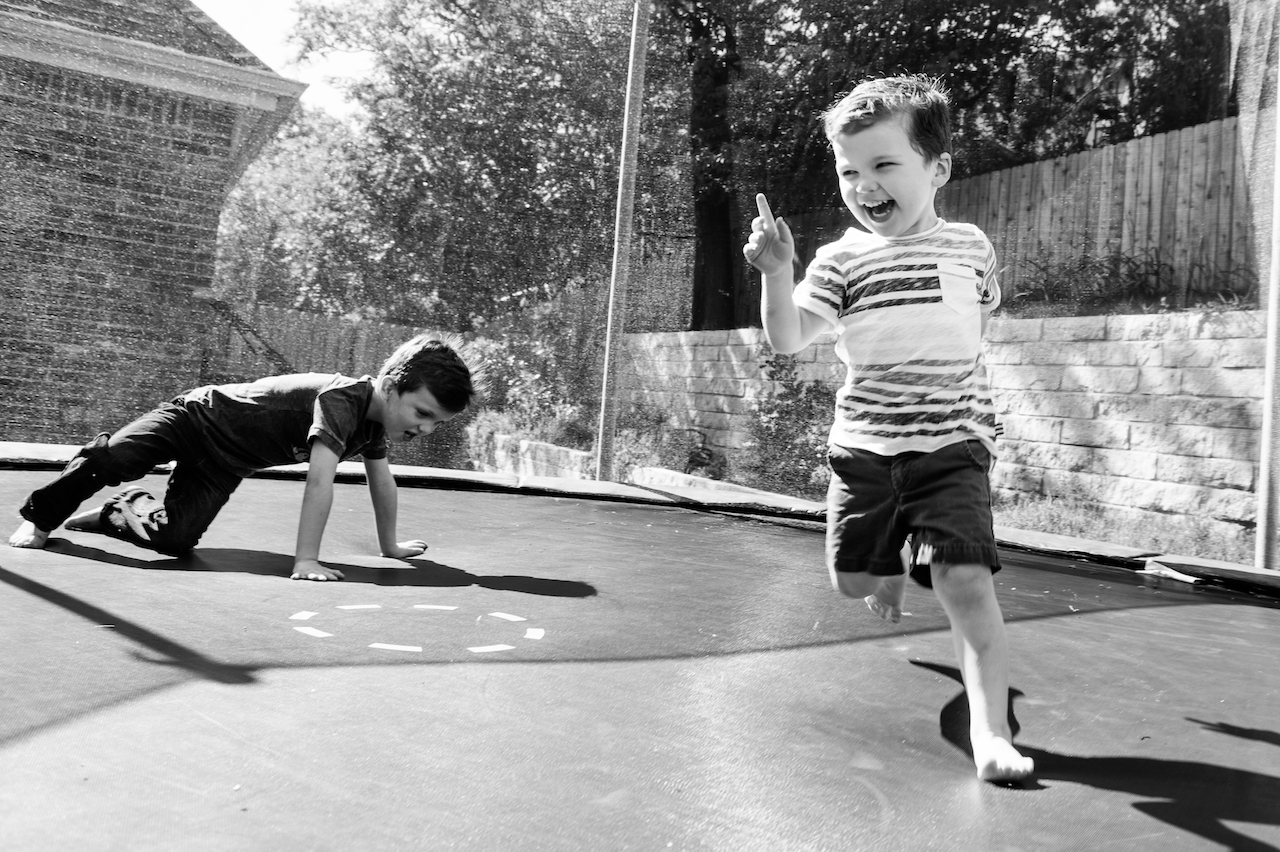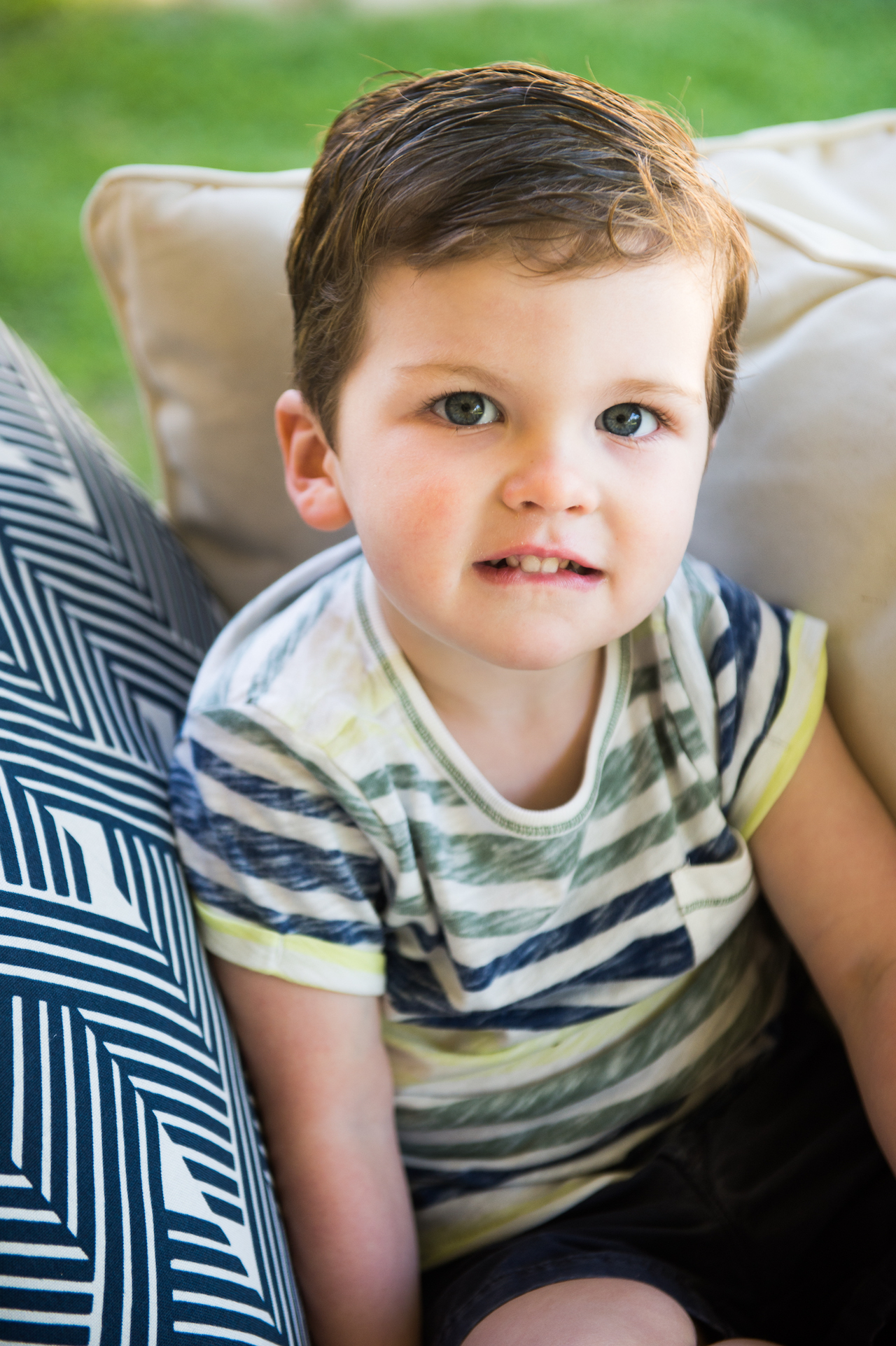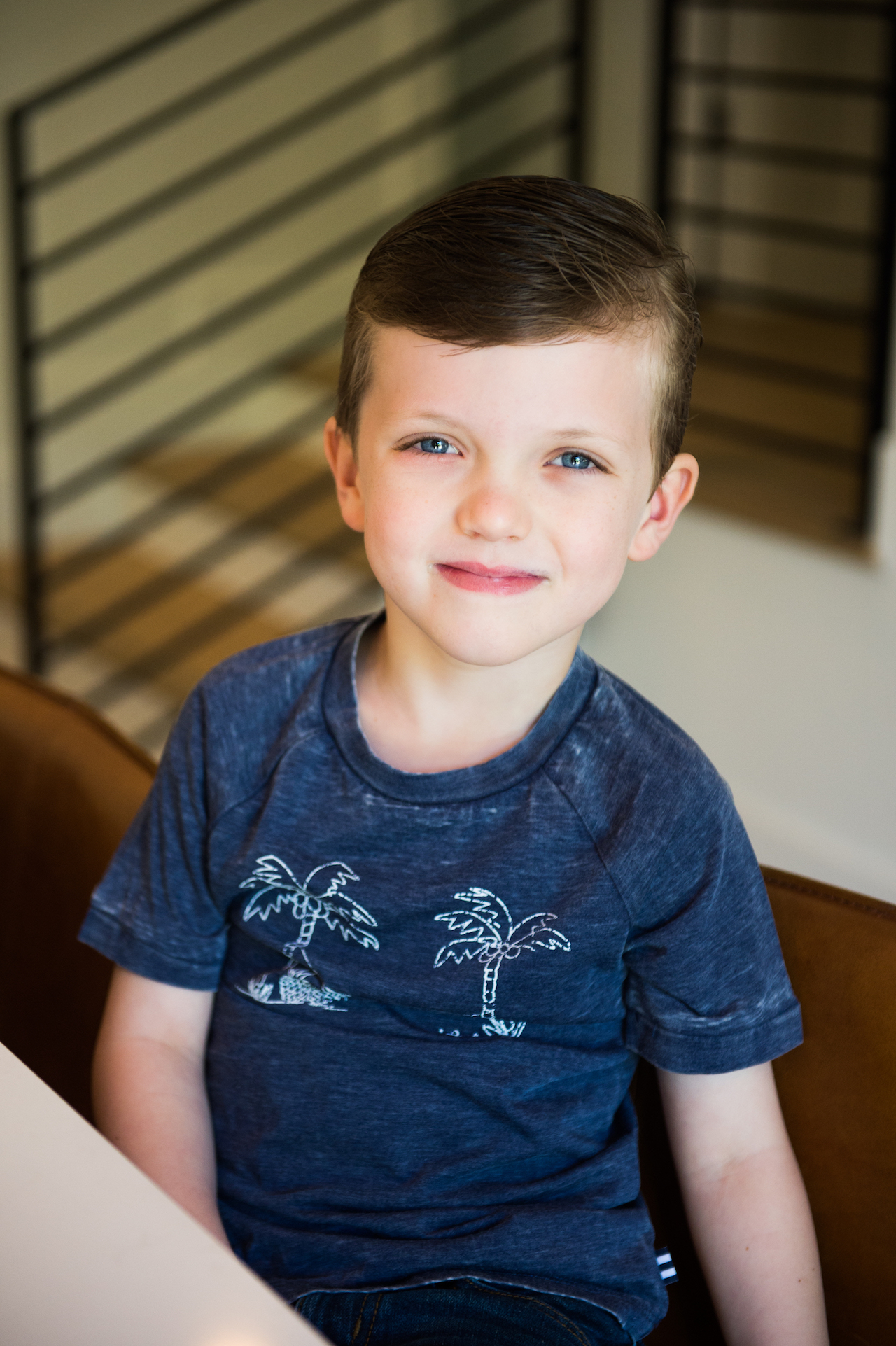 One of my favorite things about the new kitchen is the big island and that my boys are starting to love art as much as me.  There is plenty of room to play and create and the natural light makes it so bright and warm!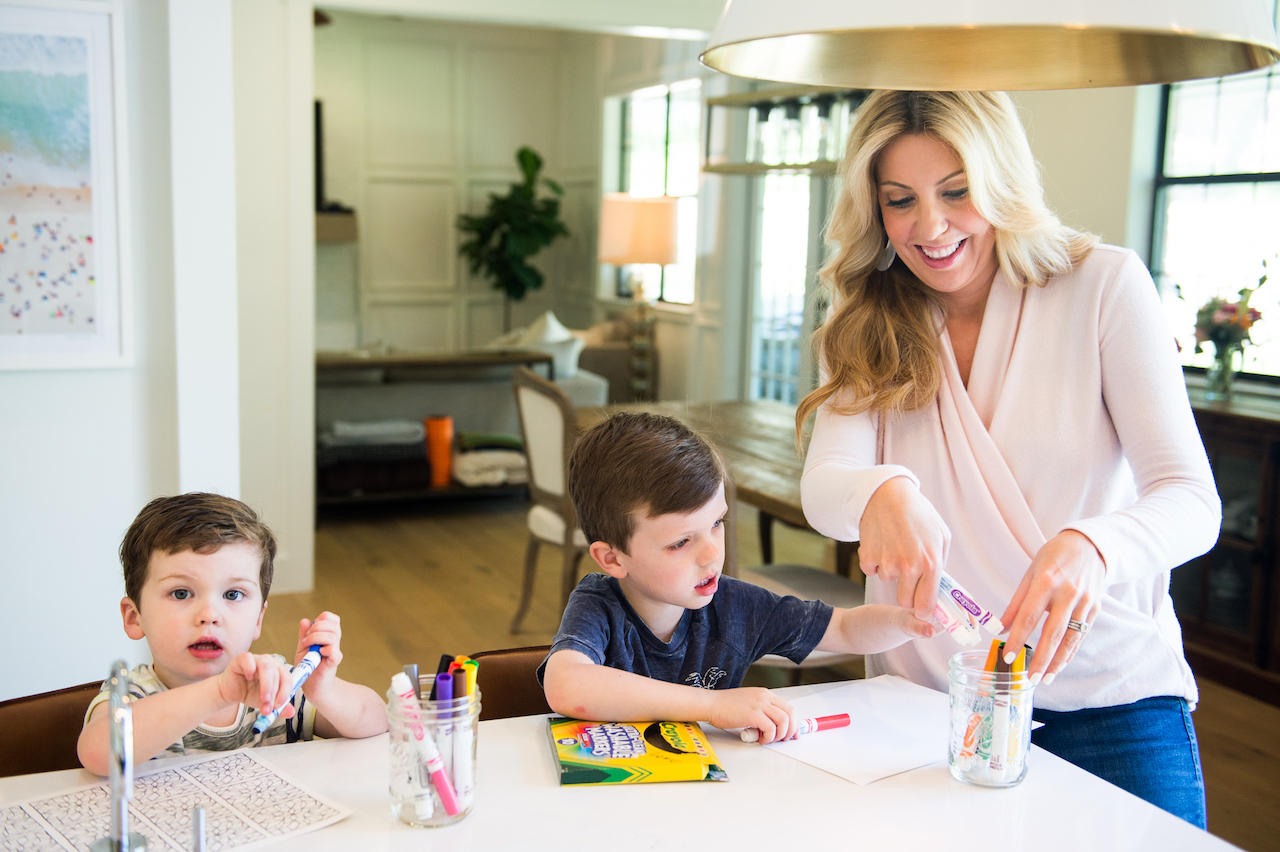 Okay it's not all fun and games…look at that face.  I think this was because I couldn't find the watercolors at this exact moment.  #BLESS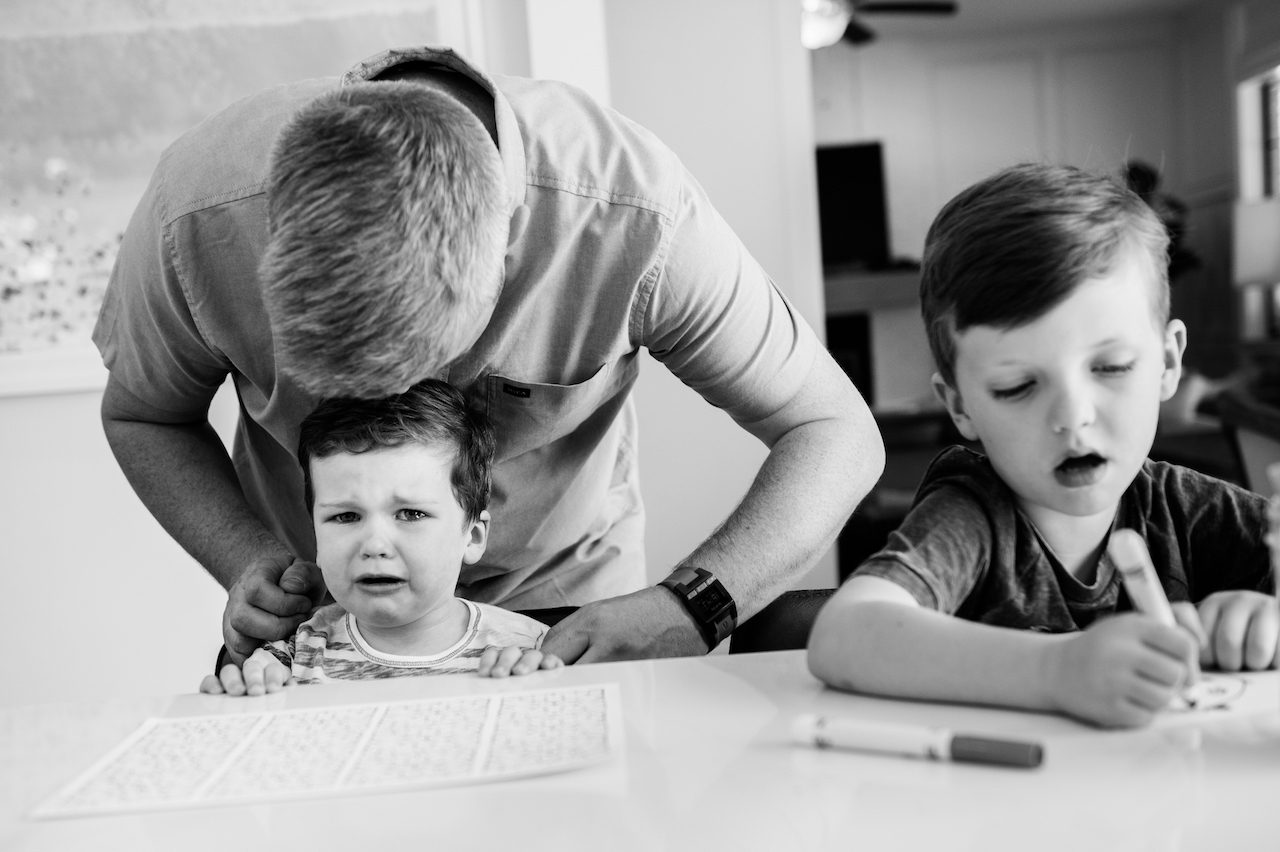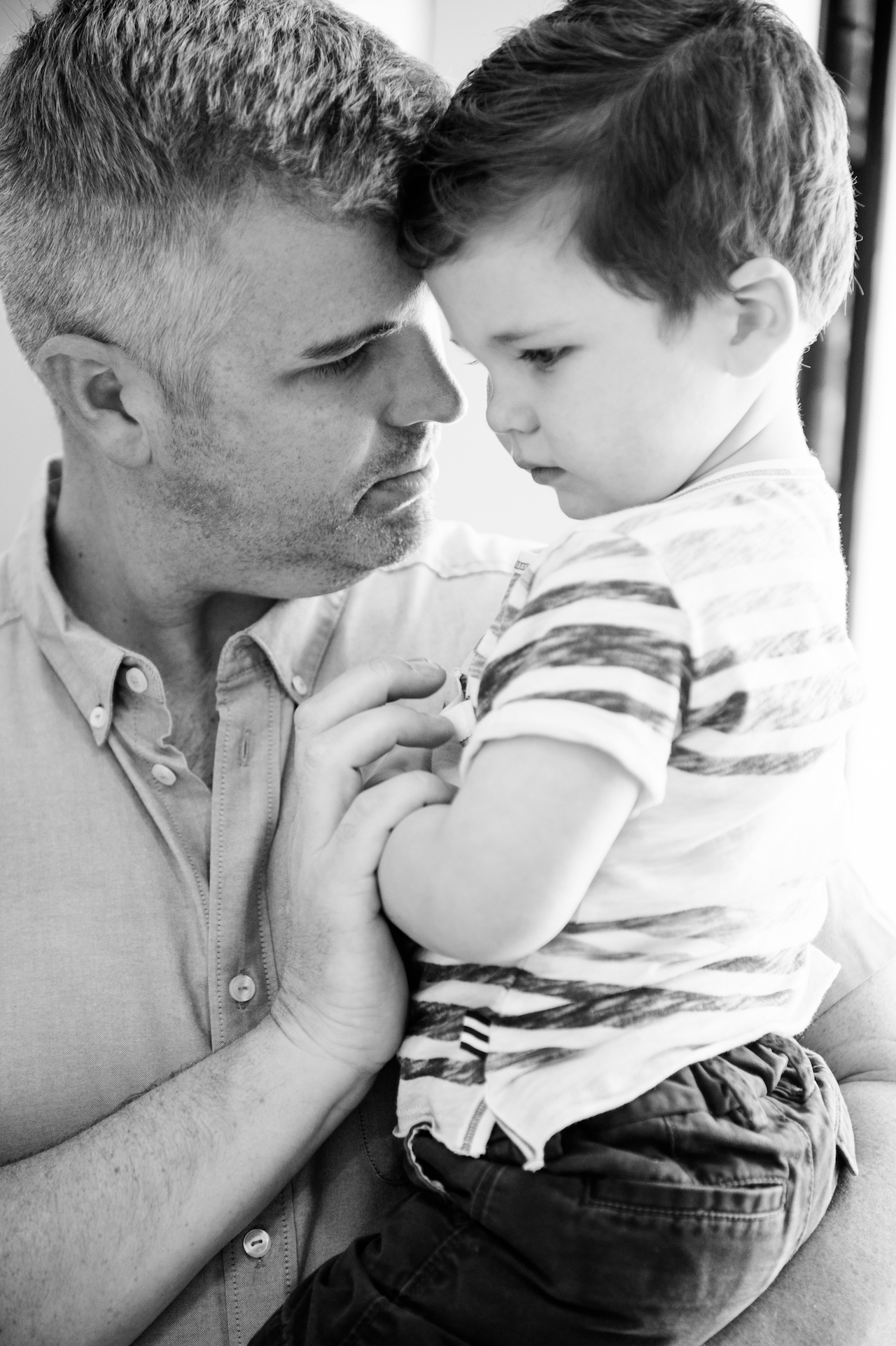 Cheers!  Guess who found the watercolors :-).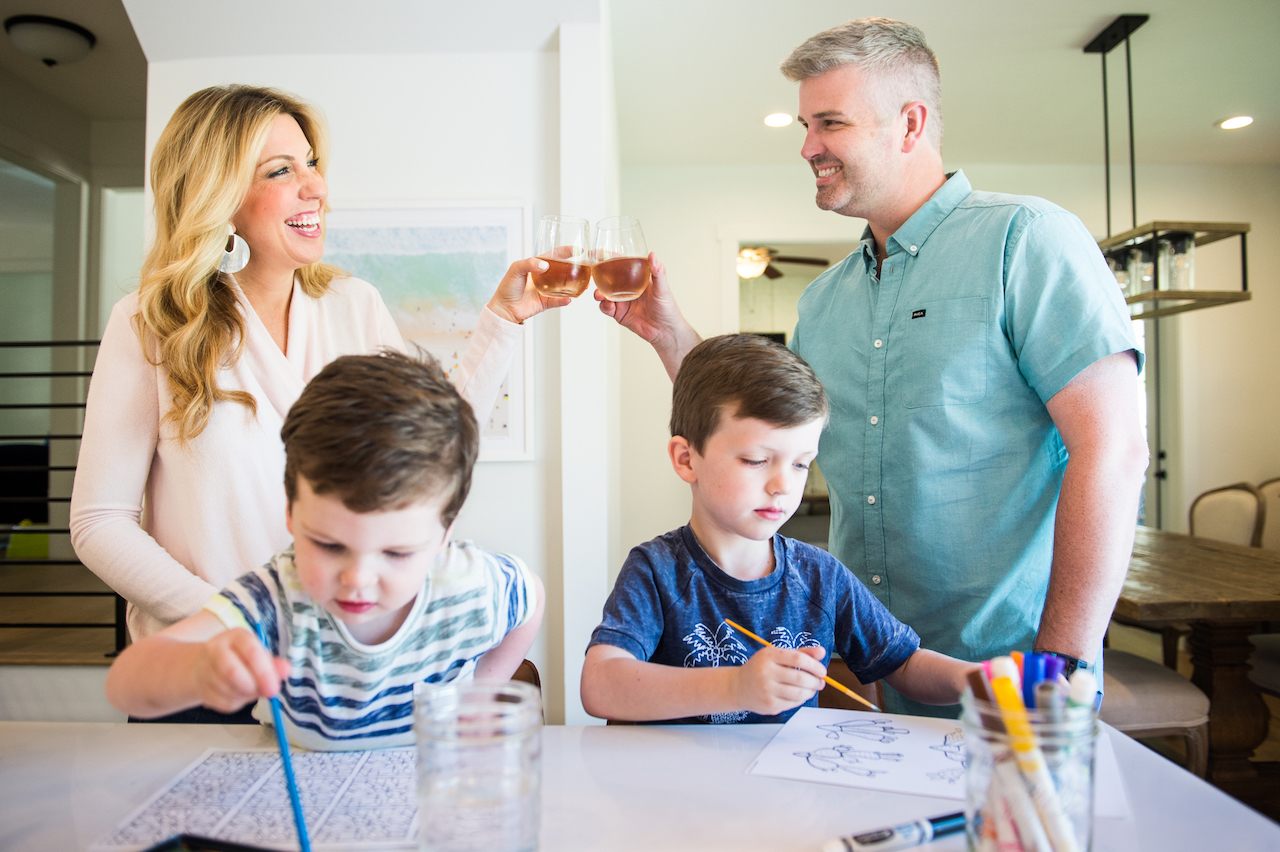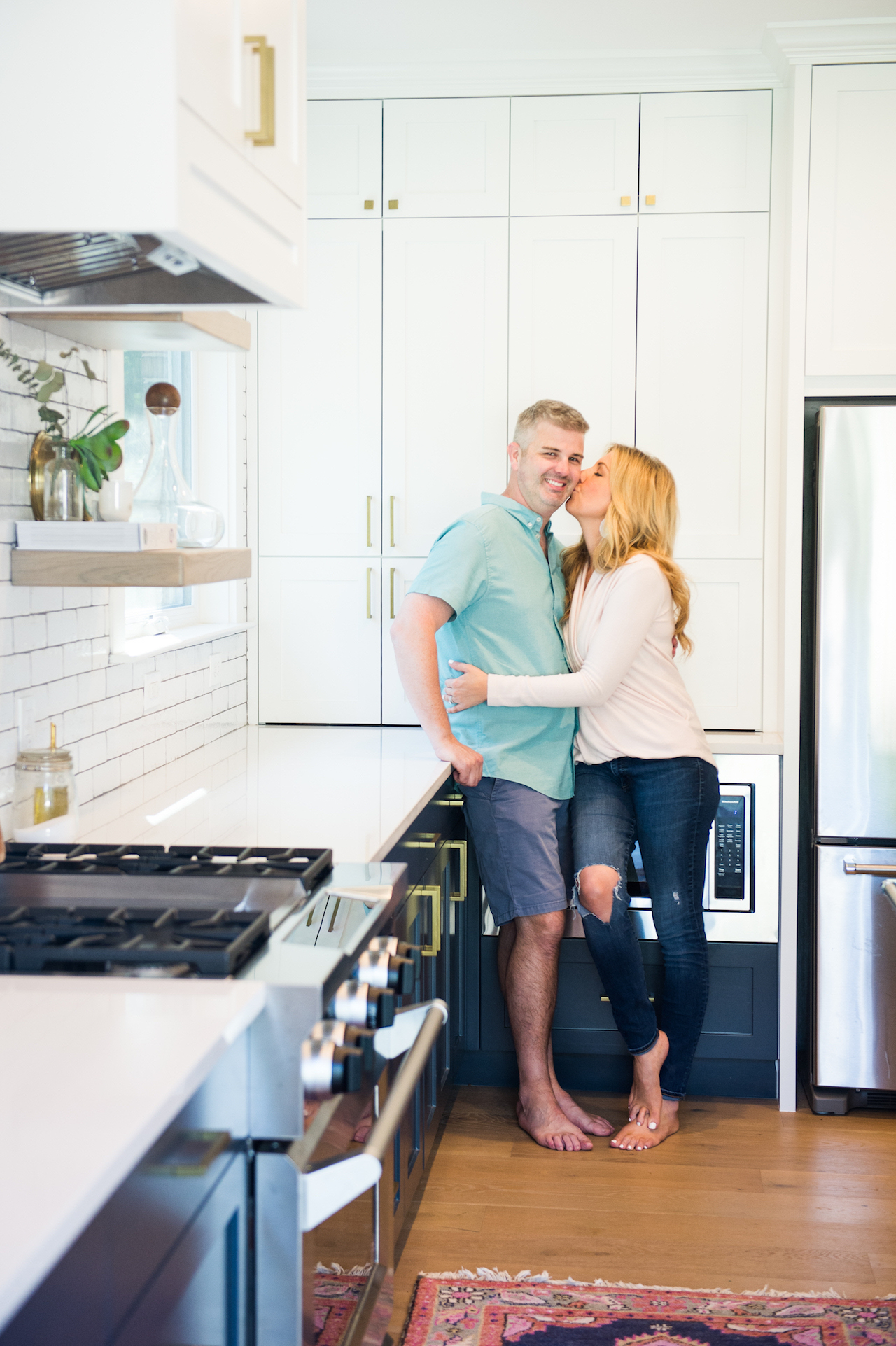 As I think back over this past year and consider that this coming year doesn't look like it's gonna slow down anytime soon I am particularly grateful to just take a second and put a few thoughts down and share this little glimpse into our wild lives right now.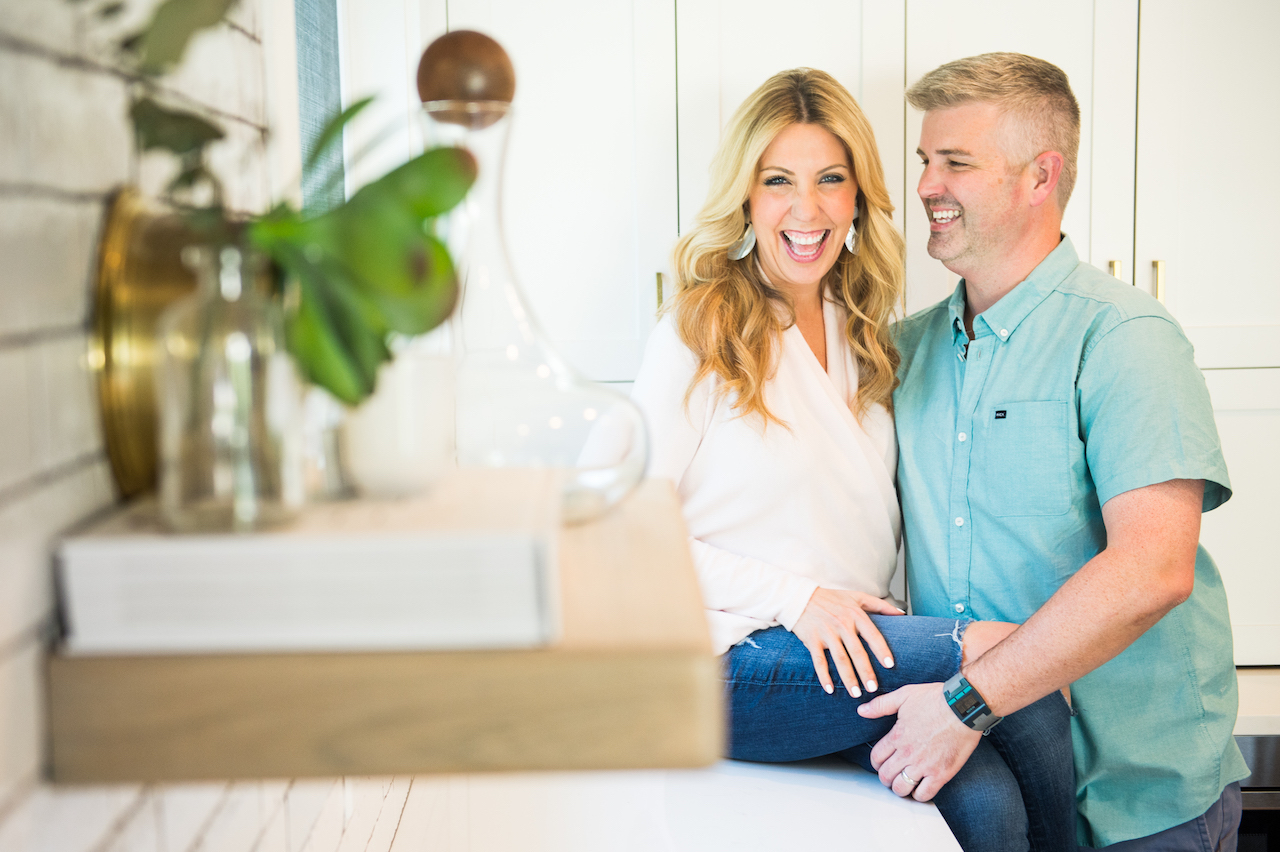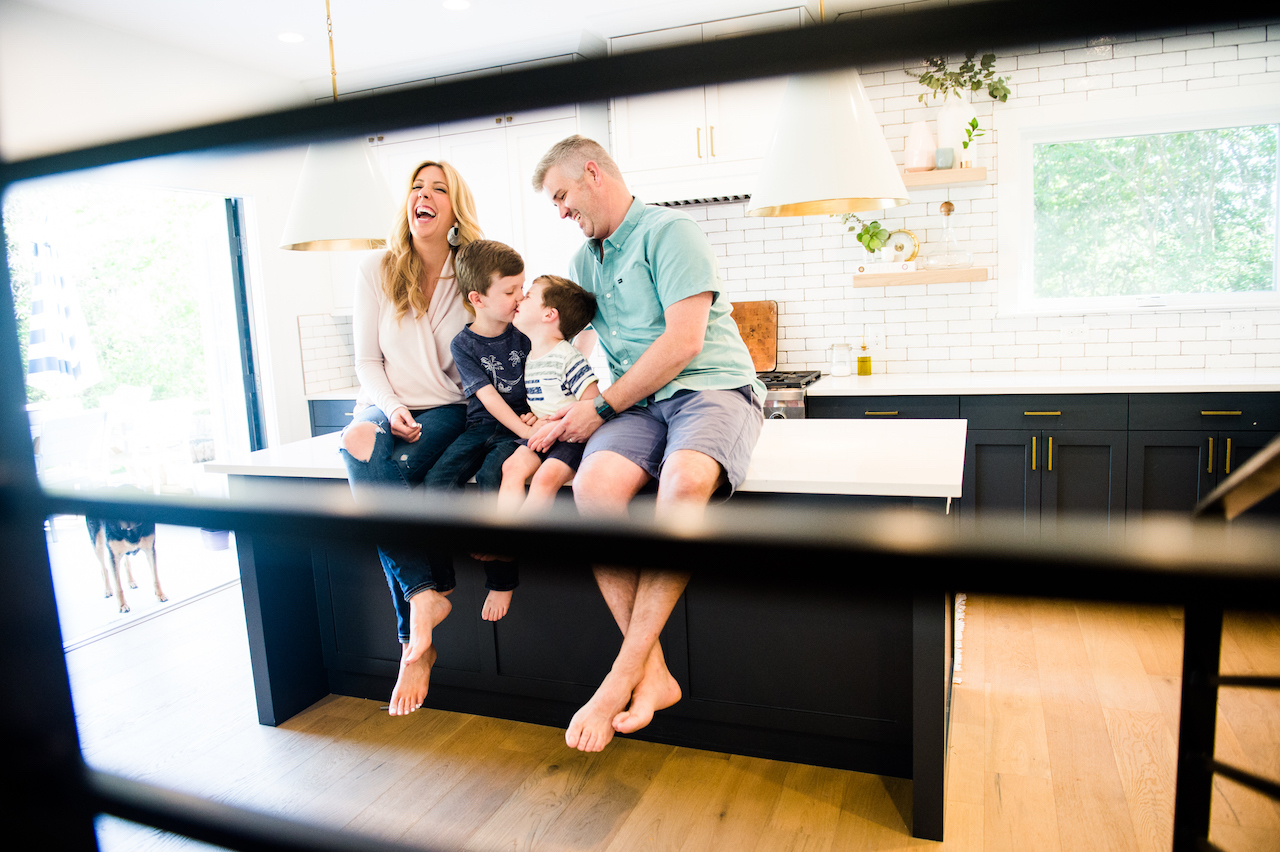 I hope in the coming year we can continue to find little pockets of time to slow down and enjoy the little things.  Even when we are in a literal construction zone.  I appreciate the good, the bad, and the ugly and can't imagine anyone else I'd rather dance party in the kitchen with.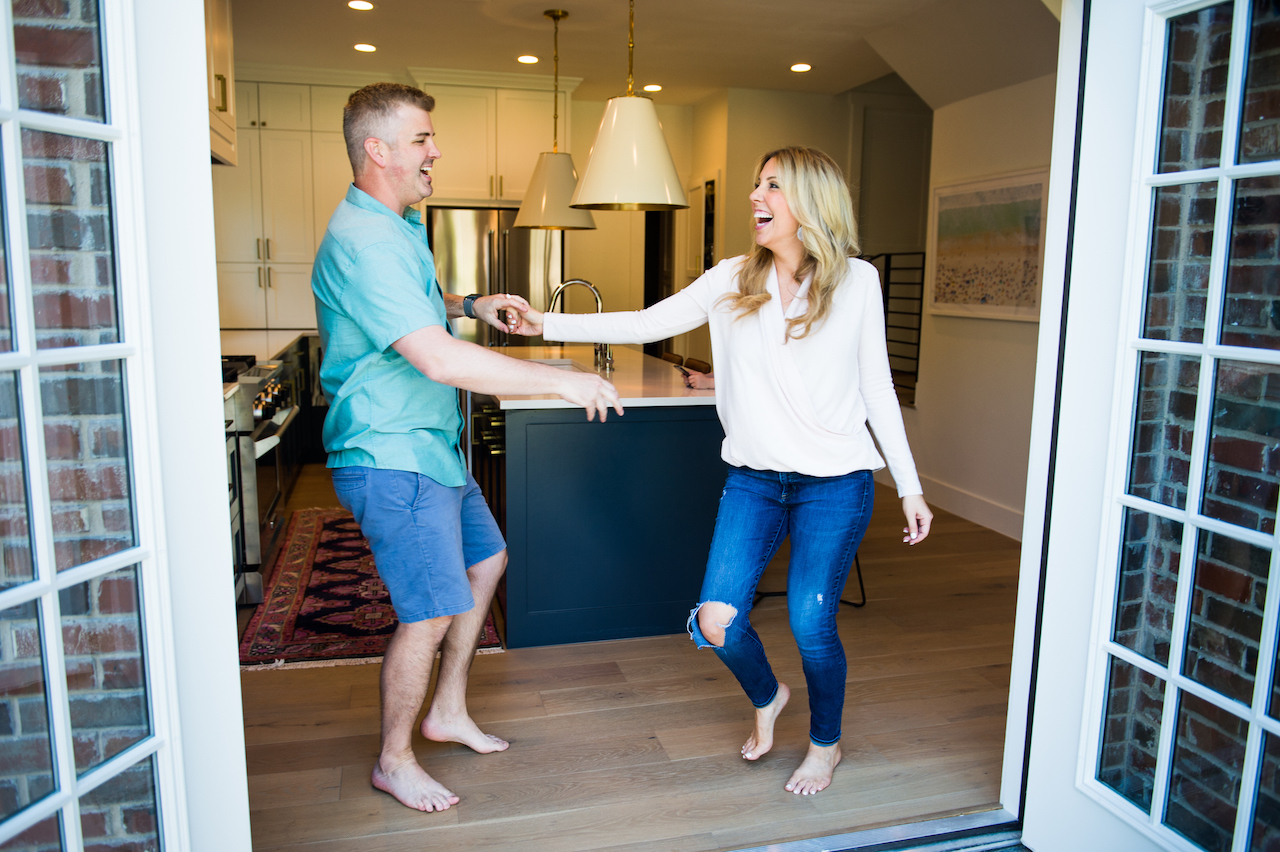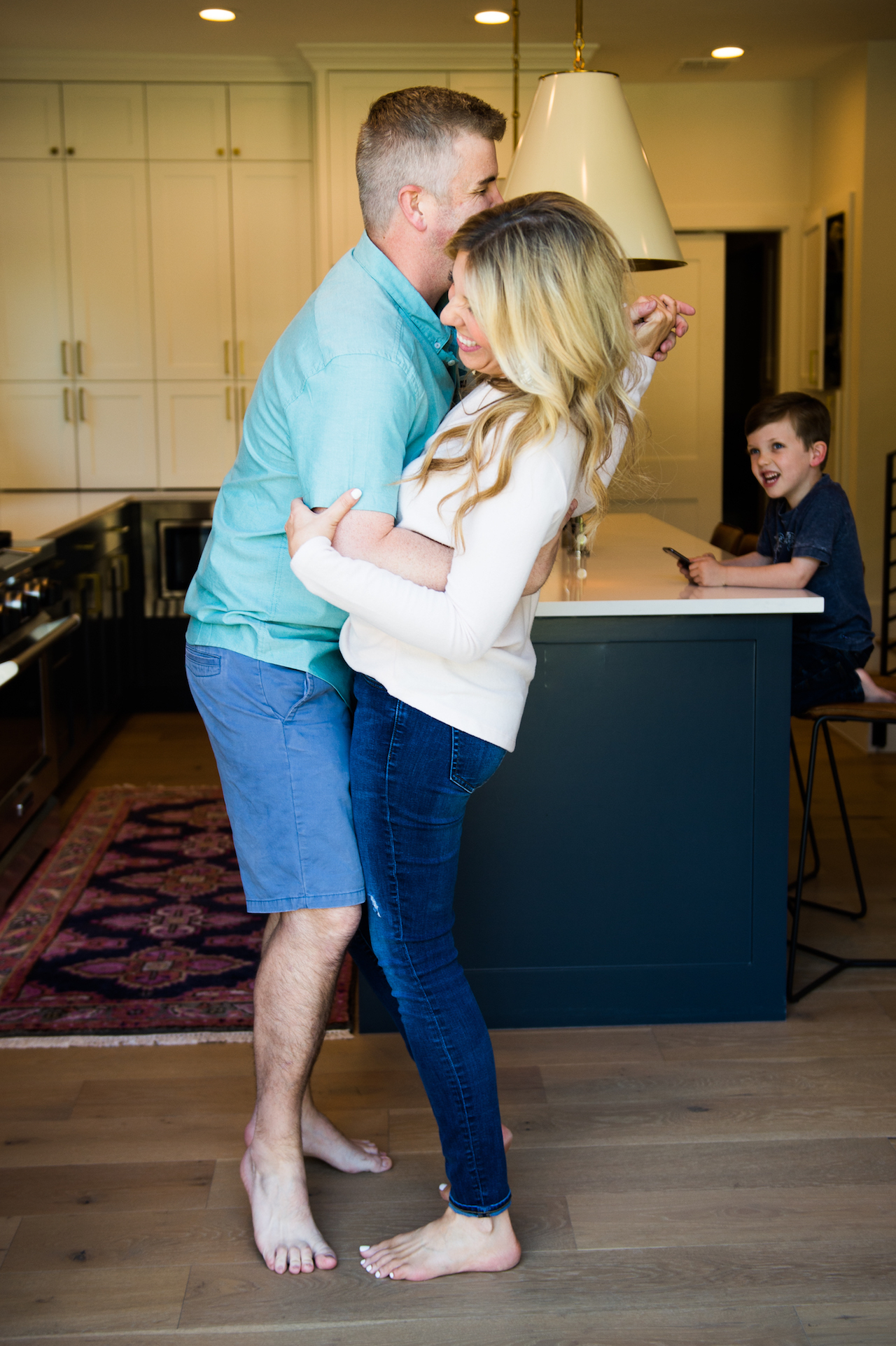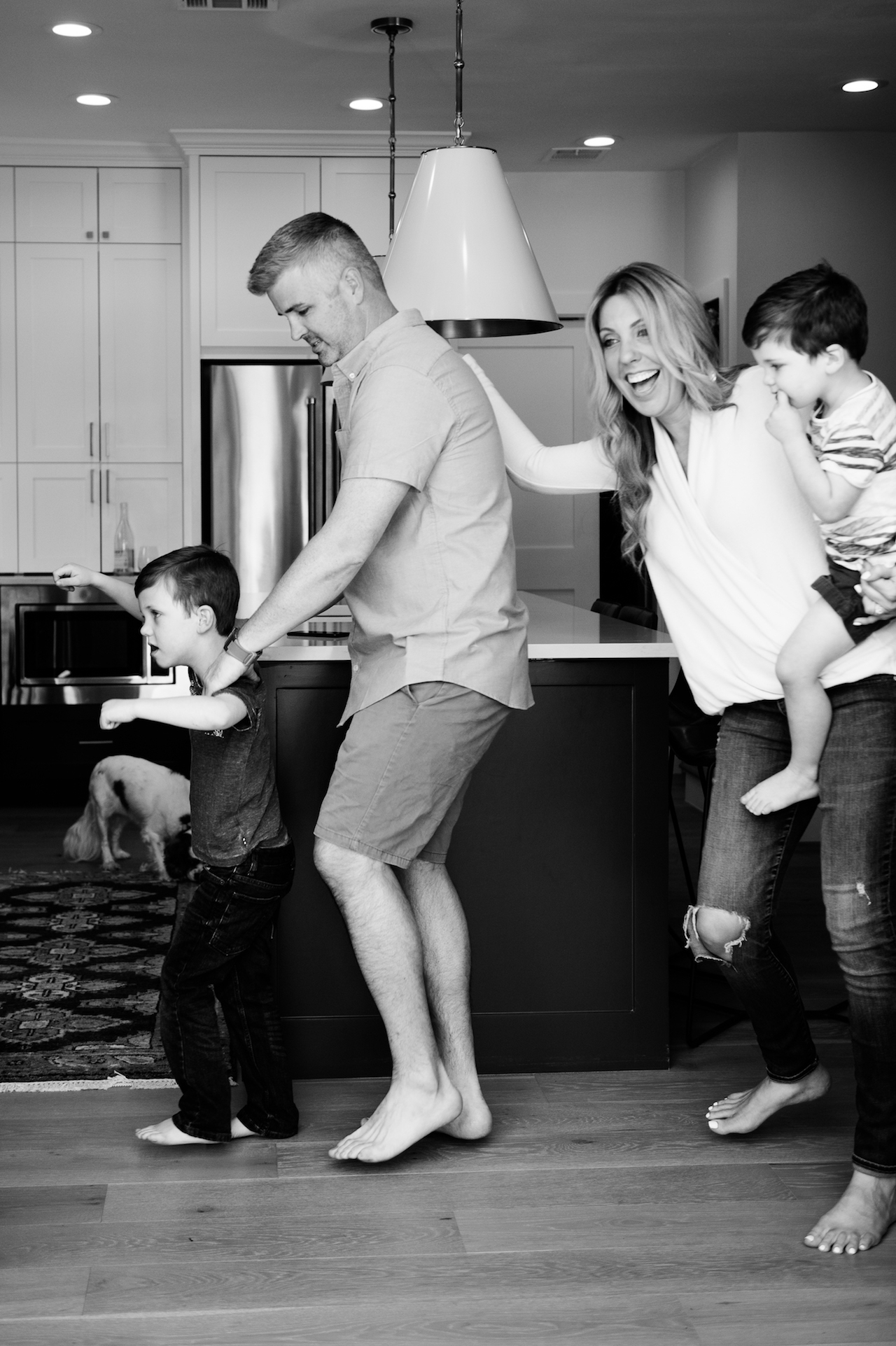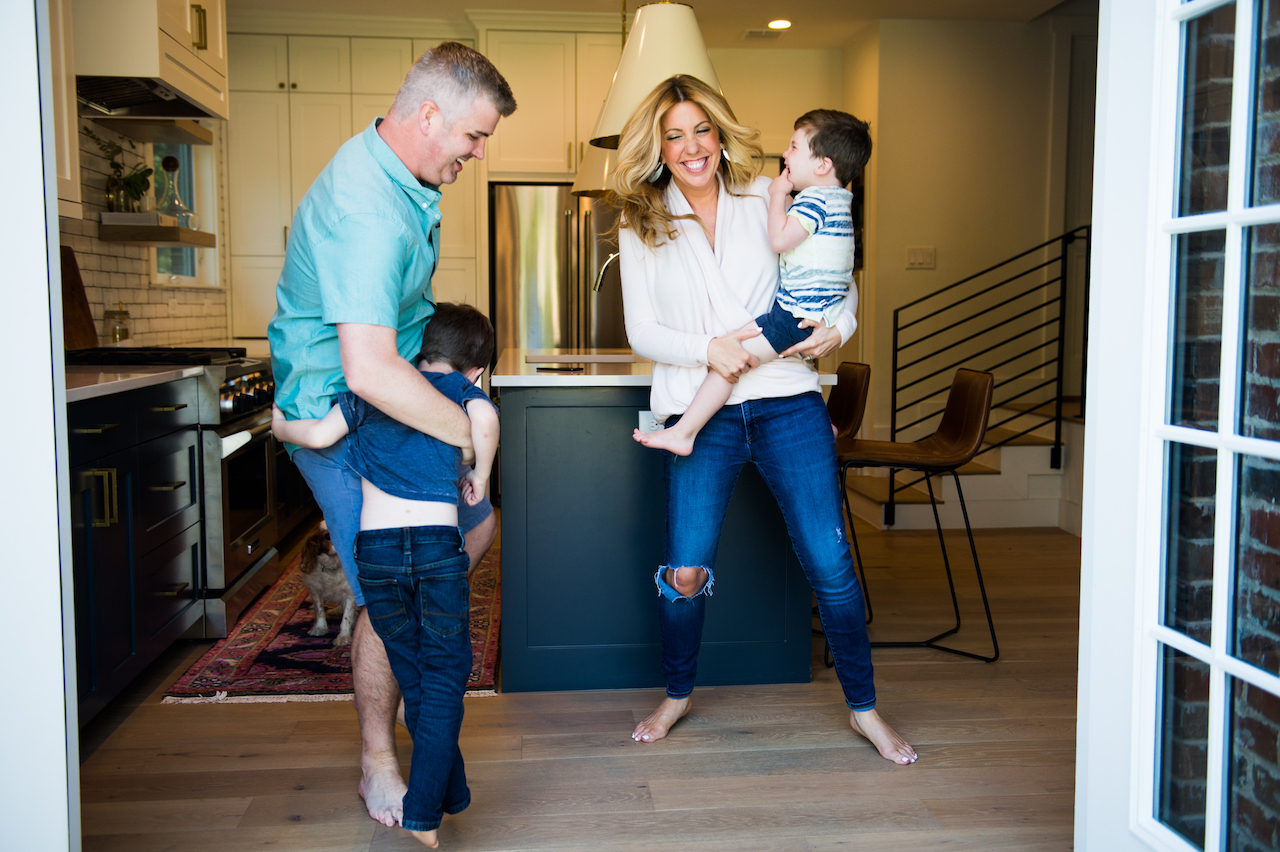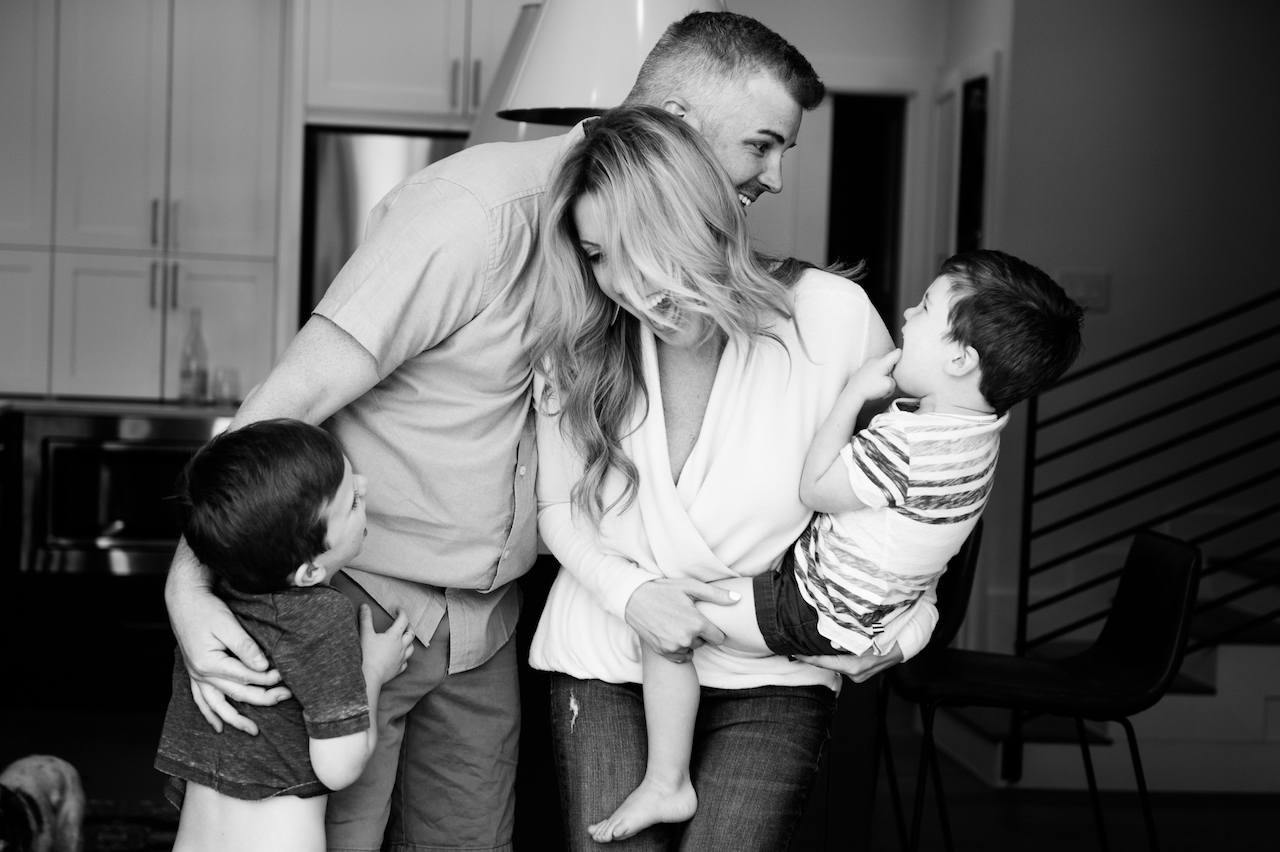 And because I know you all will ask, I promise to put together a proper kitchen reveal with every paint color and fixture selection later this week.  It deserves it's own post because Designtrait, Urbane & Co, and Claire Zinnecker knocked it out of the park and continue to do so on the salon project.
I will however tell you that this sweater is now the second color I own in it so I'd go ahead and grab that while you can :-).  Okay that's all for now…I'm going to go have a glass of wine with my man!
Oh and if you want to check out previous years…