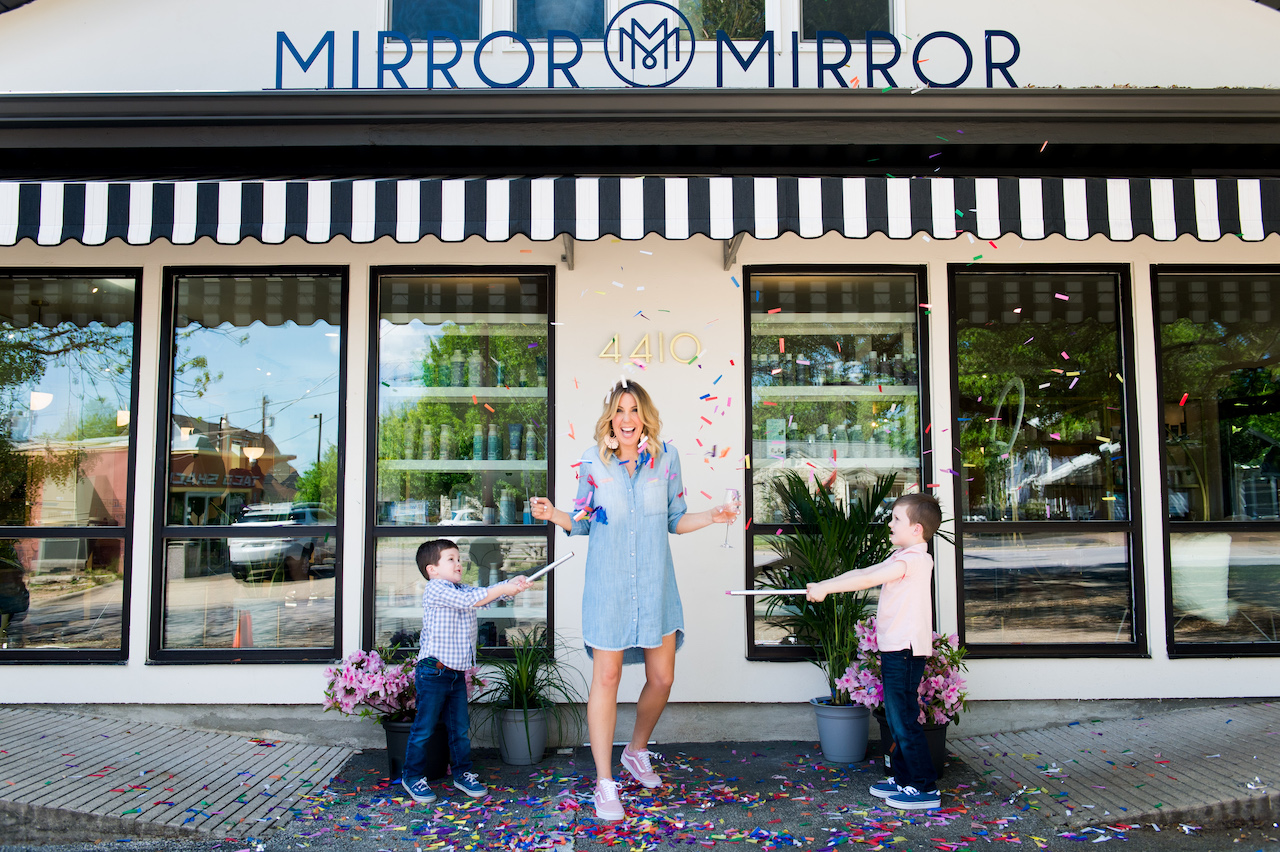 Martha Lynn Kale
Hey there!  I am a wife, #boymom, salon owner, and safer
beauty advocate living and working in Austin, TX.   I believe you can have it all and do it all – just not on the same day.
From a very young age I have been drawn to all things beauty so it makes sense that I grew up and turned my passions into my paycheck.  I took a major pivot and left the corporate world to start all over and enrolled in cosmetology school at the age of 27.  Empowering women to love what they see in the mirror and using beauty as a tool to build confidence and connect with people is a dream come true.
In 2011, I opened Mirror Mirror Salon and found my true super power of helping people reach their highest potential and craft the life of their dreams.  I believe anyone with ambition and grit can do anything they set their minds to and I love being their cheerleader!
After a decade of working behind the chair and I decided it was time to take a step back and focus on my family and pour myself into the salon team and my advocacy work with Beautycounter.  I needed the flexibility with my schedule and I have built a team of incredibly talented Hair Stylists that I know will take good care of my clients.
So here we are in the summer of 2019 pivoting again and I couldn't be happier.
MarthaLynnKale.com was founded in 2013 as a creative outlet and love story to all of you that want a little glimpse into my every day life.  I like to keep it simple around here.  I love sharing practical beauty and easy outfit ideas, simple ways to clean up your beauty routine and of course there will be flashes of life at The Kale Patch!
Thank you for visiting, I hope you will come back and follow along on Instagram for the real play by play!
I'm so glad you're here!