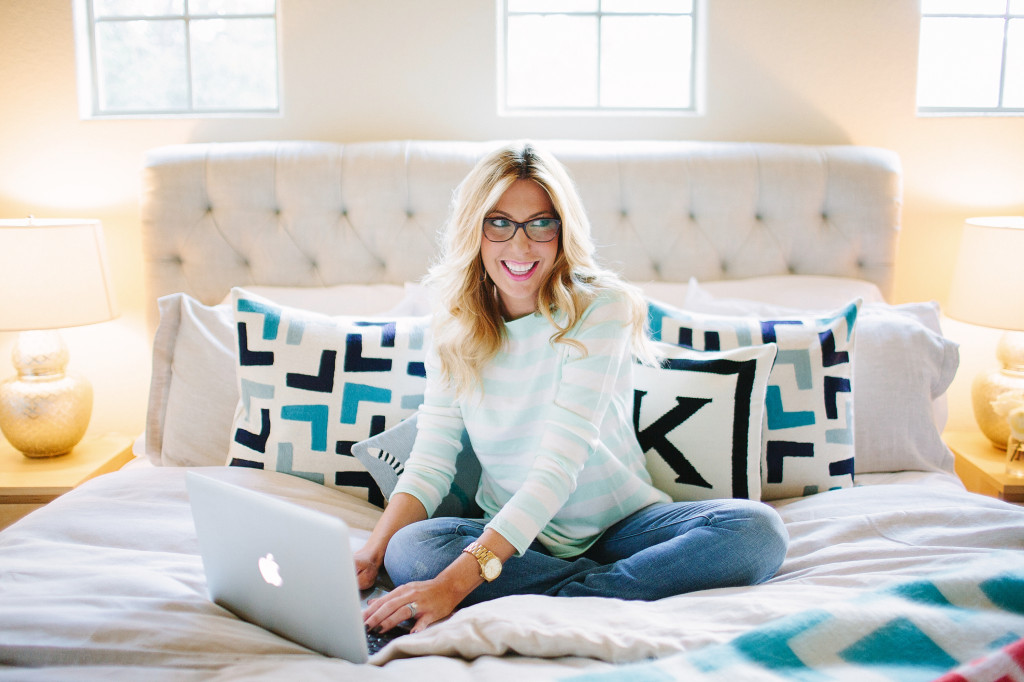 Martha Lynn Kale
I am an entrepreneur, hairstylist, wife and mom living in Austin, TX.  I believe that you can love what you see in the mirror and start having fun with your beauty regime by simplifying the way you look at hair and makeup!
From a very young age I have been drawn to all things beauty.  During recess I would practice french braiding the other girls hair so it makes sense that I grew up and turned my passions into my paycheck.  I love seeing clients get that sparkle in their eye after you have shown them a beauty trick or created that perfect color for them.  After a few years working behind the chair and armed with accolades like "Best Hairstylist" and "Best Women's Cut" at Austin Fashion Week.  I decided it was time to create my own beauty oasis and in 2011, I opened Mirror Mirror Salon.
I believe in simplifying beauty and empowering clients to love their hair everyday not just the day they leave the salon. Mirror Mirror was founded on this idea and we want to help women LOVE what they see in the mirror, whatever that means for them.  For some it's a simple shift and for others it's a full blown makeover.
In 2013, I founded MarthaLynnKale.com and Hair Rehab based on the idea that you need 3 things to truly love your hair – the right professional, the right products and the right cut and color.  Most women are only doing one or two of those things but you really need all three to love your hair.
My years of experience let me to win awards such as "Best Highlights" by Austin Monthly Magazine, "Best Women's Cut" and "Rising Star" by Austin Fashion Week, among others. I really fell in love with the online world during my two years as beauty contributor at CamilleStyles.com and decided I needed a spot on the web to call my own.
MarthaLynnKale.com was created as a virtual home base for people that can't make it to Austin to sit in my chair or want to know a little more about my crazy life as an entrepreneur mom with two boys under 3!  Style is something that goes hand in hand with beauty and as a busy mom with kids I'm always looking for easy outfit ideas that are comfortable, practical and current.  What started out as a creative outlet and journal of what's going on in my life has evolved into a space to share tips on Beauty, Simple Style and a glimpse into The Kale Patch – what my husband and I named our house after we got married and it just stuck!
Thank you for visiting, I hope you will come back and feel free to email me with anything you'd like to see here.  I'm always looking for inspiration!
xoxo