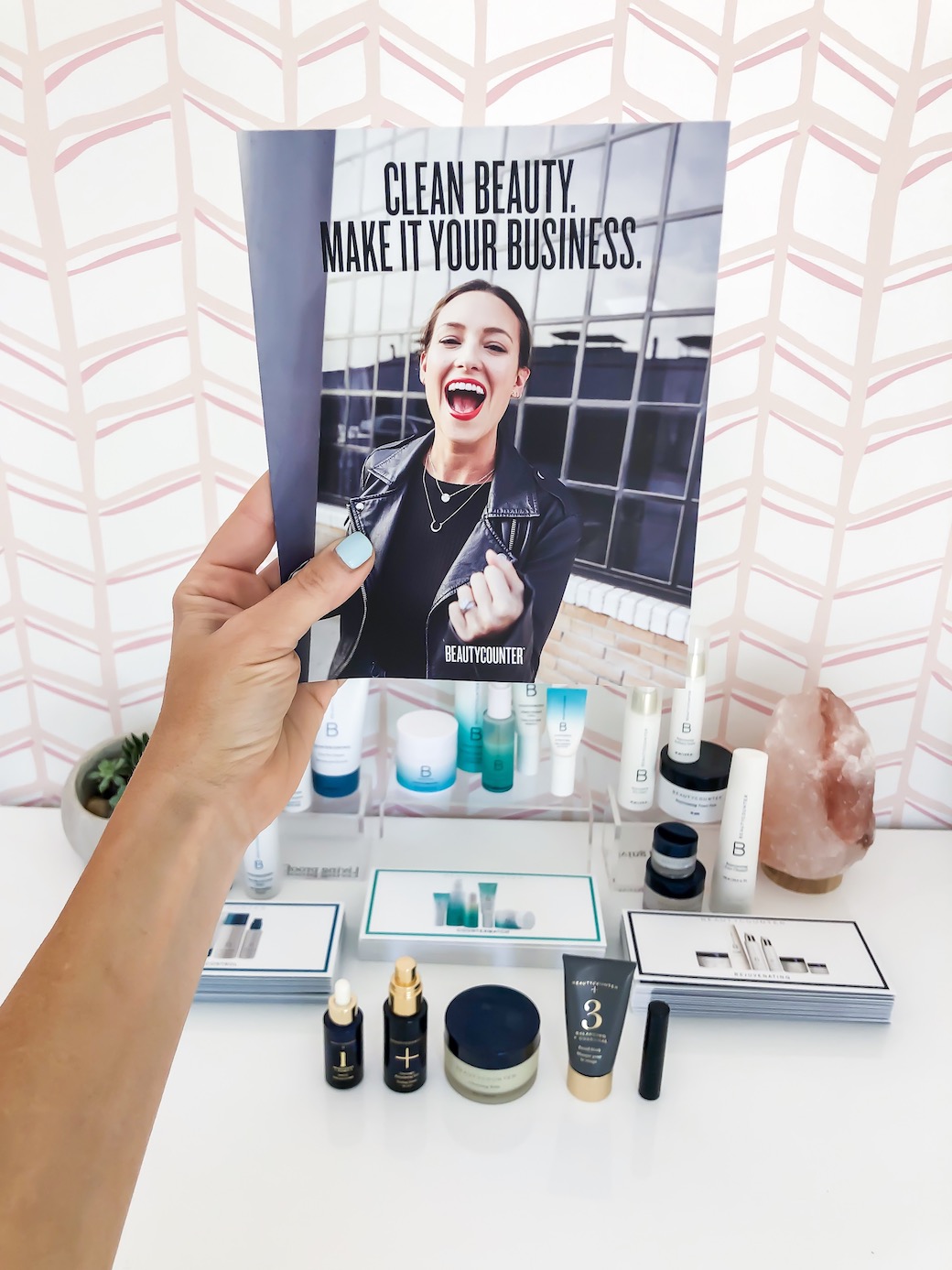 WELCOME!  I'm so excited you are thinking about joining me on my mission to get safer products in the hands of EVERYONE through Beautycounter.  There truly is a seat at the table for everyone and we need voices of all kinds.  If you haven't had a chance, make sure you check out my FAQs page where I go into detail about the business side of Beautycounter.
These STARTER SETS are amazing for a few reasons!
You can get high performing safe products at our deepest discount when you enroll (#praisehands) – I'm talking in the 40% off range!!

These are not to just sit on a shelf and gather dust…they are meant to work for you.  Share with friends, snap pics for social media, and use for yourself!

If you are using our products, there is NO WAY you won't want to tell your friends and that is the fastest way to build your business!
Okay so now that we know you NEED a set…which one?  I love helping people put together their perfect sets for their needs and goals so if this is overwhelming or if you are tempted to join without one please email me at hello@marthalynnkale.com STAT so I can help ya out!
If you are a regular gal (or guy) ready to launch your business then this is my personal FAVORITE COMBO and is the most popular launch kit!
SKIN CARE BEST SELLERS + FLAWLESS IN FIVE + GET THE LOOK
This combo gets you our key skin care regimens (the foundation of our business), FIVE of our best seller "good for everyone" products and TEN of our top makeup products that will have your makeup bag looking clean and mean!  You will be able to use these sets for yourself and you'll have a good collection of samples to get out to your out of towners!  Plus you will have about $1300 worth of products for about $800 – it's called math people!
This combination also has you about one order away from $50 cash bonus and a $100 product credit through our launch incentive (wahoooo!).   Can't swing the makeup?  Just snag that Skin Care Best Sellers set and let's get this party started 🙂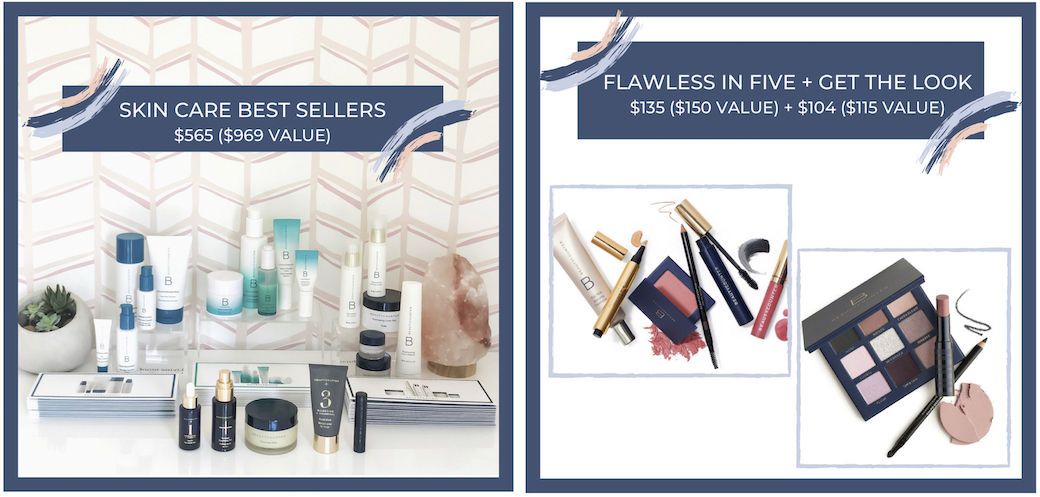 IF YOU ARE READY TO GO ALL IN…
This was me.  I'm definitely an "I want one of everything" kind of gal, plus I have a salon to display it all.  I would recommend getting the Deluxe Skin Care set (includes everything that the Skin Care Best Sellers has plus some body products and more samples), the makeup combo AND Counterman!  And if you can do it…get TWO!  You think I'm kidding but if you are really wanting to go for it or if you have a brick and mortar store to display then you will want products to have at home for your use AND products to display and lend out.  Trust.
Plus this combo earns you the $50 cash and $100 product credit I mentioned before!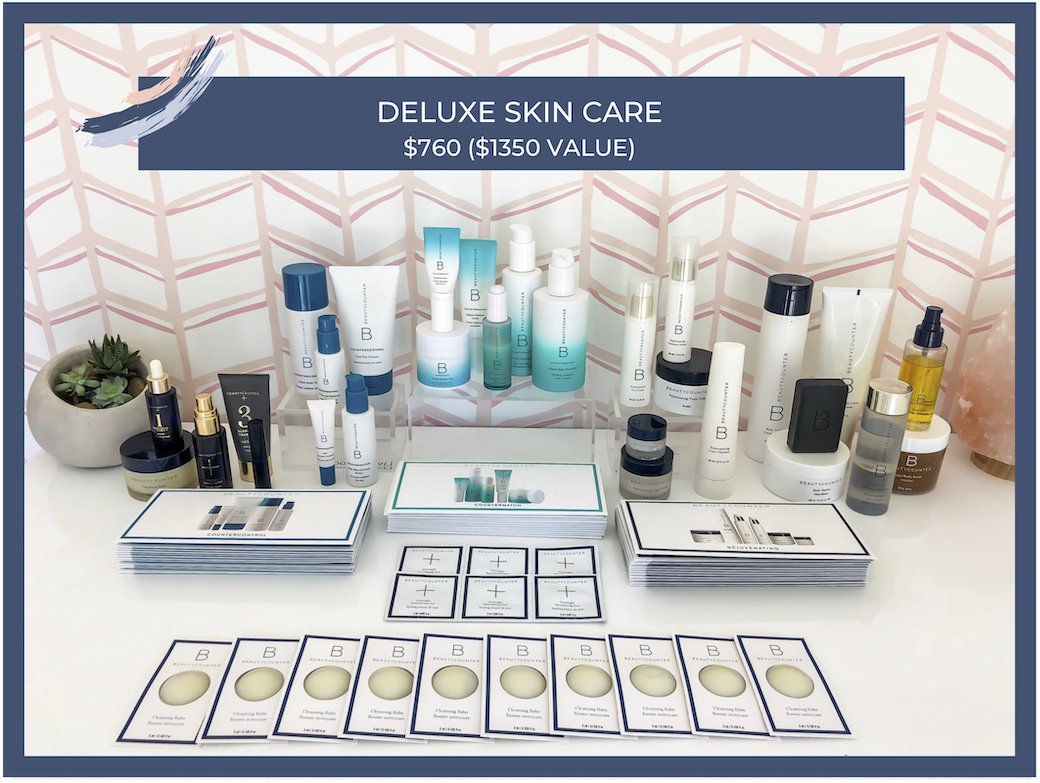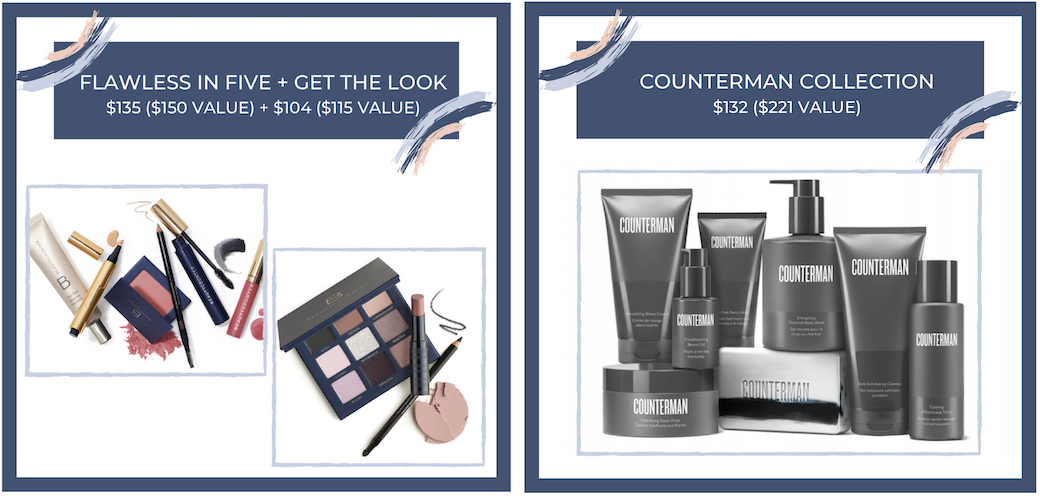 ARE THERE OTHER OPTIONS?
You bet.  There is a smaller skincare set and a few other add ons and you can purchase ANY product we offer at enrollment at the normal discount of 25% off.  Again, this is just MY advice on how to take advantage of the best pricing and really set yourself up for a solid launch.  Can you join with no products?  Technically yes but I wouldn't advise it.  It's very rare to build a business with zero products to use and share with your loved ones!  If you are an "I want to join for the discount" kinda gal…I would honestly just enjoy our perks program! 
LET'S CHAT ABOUT THE INVESTMENT…
It's totally normal to be hesitant..this isn't a small chunk of change and I totally get it.  These starter sets and the recommendations above are for people looking to hop in and spread the word and are looking to not only make their money back but start to turn a profit in the first 90 days!  It is my goal as your mentor to map out a plan you are comfortable with so you can at least make your money back and see how you like it!  If it ends up not being something you want to pursue at that point – hey, at least you have ALL of those products you purchased paid for and can enjoy safer products for your family!
Okay so what are you waiting for?  Pick a set and let's get you going!  I can't wait to welcome you to the team and our mission.
Cheers to (the business of) safer beauty!
XOXO,
Martha Lynn
ADDITIONAL RESOURCES
CHECK OUT OUR 2018 RECAP (90 seconds)
CHECK OUT OUR VIDEO ON THE OPPORTUNITY (3 mins)