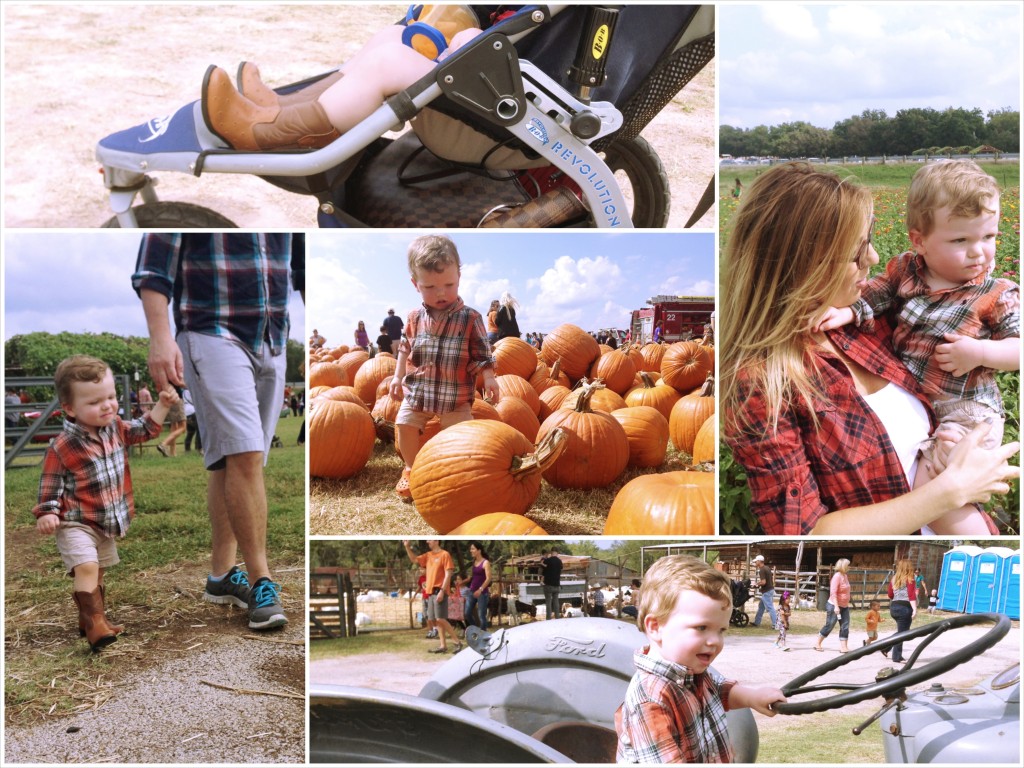 It's October and that means I feel it is absolutely necessary to load the family up and get a photo of Ford in the middle of a giant pile of pumpkins.  Last year he was too little to really soak up such tradition and so I decided that propping him up next to the pumpkins on the front steps would suffice (it worked…he was precious).  This year I couldn't resist when I saw a few of my friends posting adorable pictures from their adventures at Sweet Berry Farms.  It's only about an hour away and since I am doing my best to be better about "winging it" we pulled the trigger and set out for our own little Kale adventure.
Sweet Berry Farms has every thing a kid could want…goats, pumpkin painting, train and hay rides, sunflower picking…the list goes on!  Ford was still too little to partake in some of the activities but he had a blast regardless and we did too.  I must admit that it was unbearably hot that day so we weren't there for very long but I highly recommend taking your family and making the trip.
A little advice…
Go early!  Especially if it's still hot.
Take a picnic!  They have food there and picnic tables (in the shade) but I think it would be fun to bring a picnic.
Take some money!  There are lots of opportunities around every corner and I bet your little one will want to get tickets to do everything they have.
Bring your stroller or wagon!  If you have one that goes off road even better.  There are two main areas and you have to make a little walk to get from where you park to the main area.
Overall we loved it and will definitely be back!  Have you been to a pumpkin patch to take pictures this year?