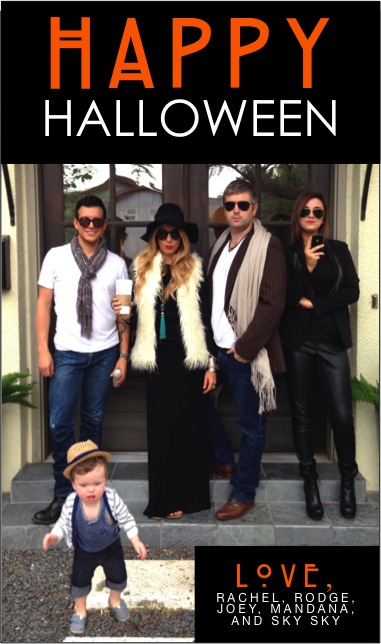 HAPPY HALLOWEEN!!
I love a good excuse to dress up (I mean we have THEME THURSDAY at the salon every week!!) and there is so much to love about Halloween!  The tiny trick or treaters…the candy…the pumpkins…it's all so festive.  Ford and I got to play dress up months ago when Camille Styles asked us to model for HGTV.com (he was so little!) and I have been brainstorming costumes ever since.
For this years costume, I couldn't resist the Rachel Zoe crew.  We have often joked that Trevor (my amazing supportive husband) is a lot like Rodger with all of the fashion and beauty that he tolerates in my world.  Gilbert was up for playing Rachel's beauty "go-to" Joey, and where is Rachel without Mandana (enter my real life right hand Stephanie).
…and then there is Sky Sky.  I mean.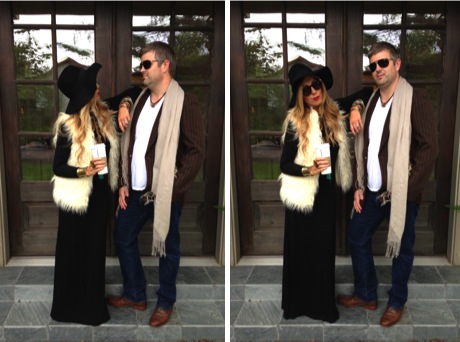 Rachel was easy!  I have had the vest for years it inspired the whole costume. Tons of jewelry, floppy hat and a venti Starbucks completes the look!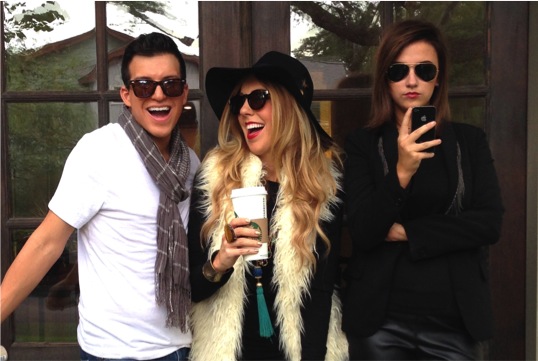 Joey had his makeup brush, hairspray, and a big smile.  Mandana was in her signature SOLID black and held character even when Joey and Rachel were cracking up!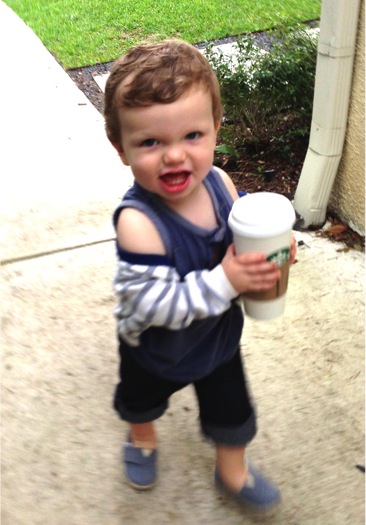 Unlike the real Sky Sky, mine took off with mommy's Starbucks cup and was very resistant to his hat.  His H&M cardigan, tank top and cuffed jeans completed the look!
Okay your turn…what are YOUR plans for tonight?!