I grew up on a farm in Alabama and camping meant no tents, sleeping on our land and real roughing it.  I hated it (repeat hated it) and as soon as I was old enough to have a vote I was out.  My husband spent 3 months in high school out in the wilderness and so he is VERY versed in the outdoors. When we started dating I was determined to revisit the whole camping thing even if it was just to impress the cute new outdoorsy man in my life.  It worked and he totally fell for it!  The past few years have been pretty busy – marriage, salon, baby, new house – so camping hasn't been in the cards…until now!
Over the years we have had to find a balance between Trevor's desire to roll out a sleeping bag on the dirt and my desire to rent an airstream (I mean how cute would the pictures be?)!  So…one night sitting around our dining room table (and after learning none of them had ever been camping) I convinced my salon team that we would go for just one night and we would go GLAMping rather than camping.  I promised we would be more "Troop Beverly Hills" and less "Survivor."  They agreed.  After a little GLAMping research I decided that we could make this a fun little adventure without breaking the bank (the chandelier in the tent will have to wait) and you can too!  So here ya go…the ins and outs of our GLAMping Adventure.
WHAT TO WEAR:  Dress for comfort and if there is going to be a campfire keep in mind ALL of your clothes will smell like the fire so make sure whatever you take is machine washable.  I got this vest at Old Navy recently and couldn't resist giving it a little monogram.  Layers are great and since we only went for one night pretty much took one outfit.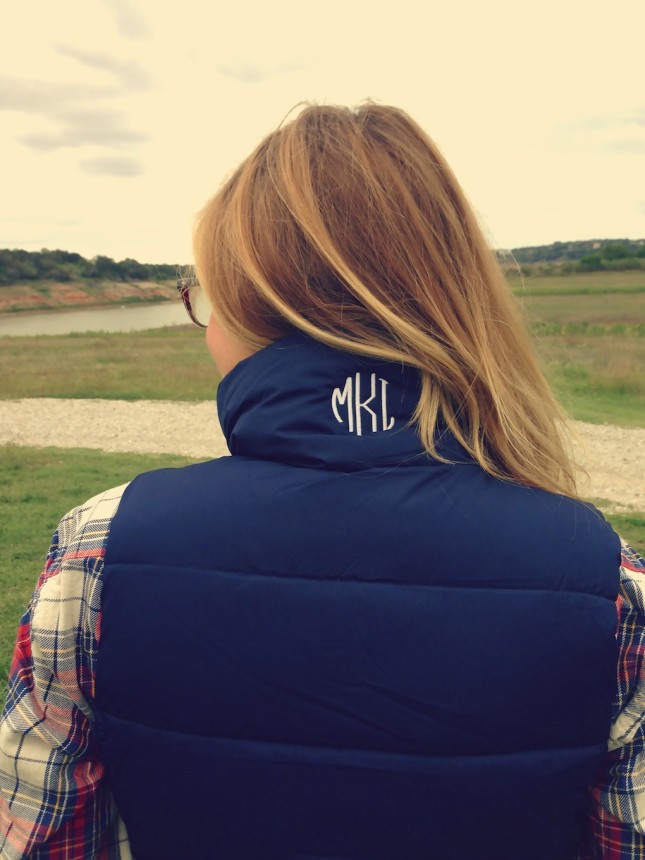 SHELTER:  It's up to you how "glampy" you want to get here.  I mean…if it were up to me THIS is how I would roll.  But since we are budget friendly,  I highly recommend borrowing a tent if you can especially if you aren't sure if you are going to be a regular camper.  We have been sharing a cozy two person tent since we met with no air mattress but mama needed an upgrade. I was very grateful for the man power on the trip but most tents are pretty easy to assemble.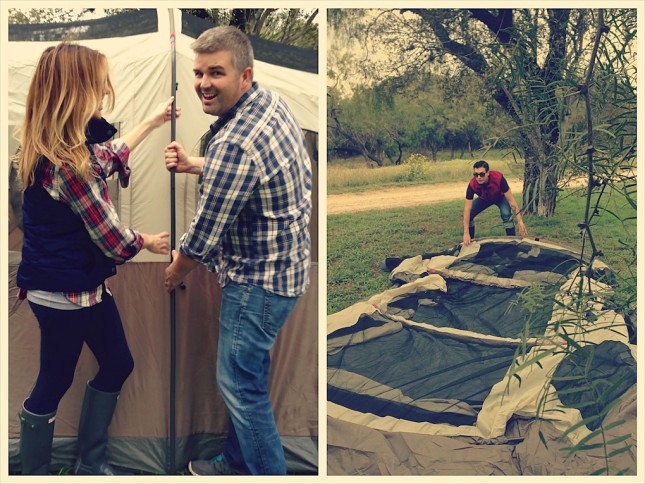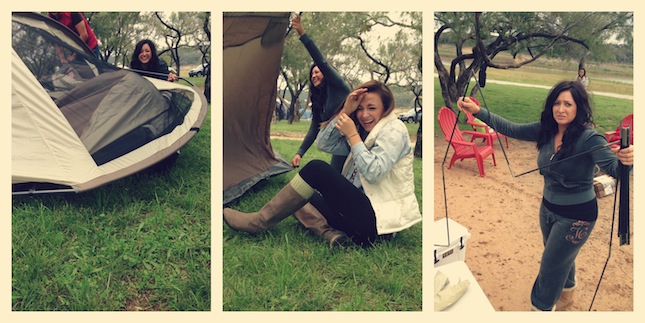 EXTRA CREDIT:  If you want to kick it up a notch, take some real bedding and a rug or two.  It made our new little outside home feel so cozy and it was much more fun sleeping outside when you are in the next best thing to a REAL bed!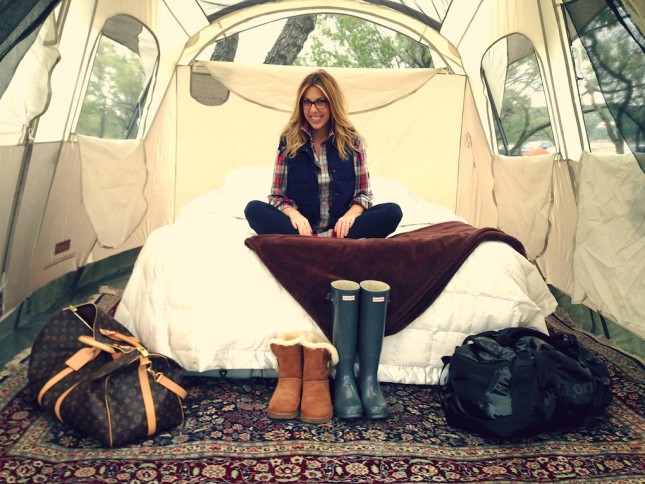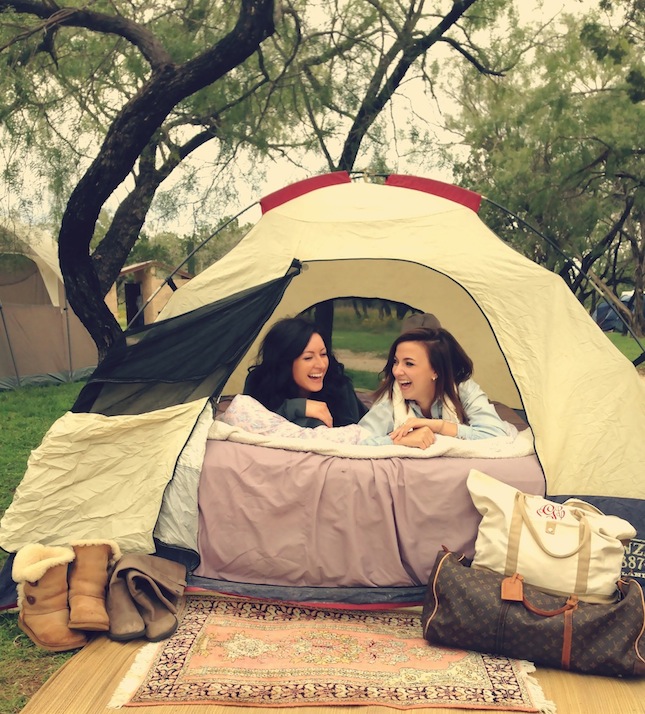 SETTING THE TABLE:  Get creative and use things you already have!  We took a white sheet and folded some craft paper for our runner.  Some painted sticks and a few candles that we already had helped us glam up our picnic table.  We also choose to bring real plates but these disposable plates would be adorable (and easier to clean).  Our cooler served as a perfect bar cart at the end of the table.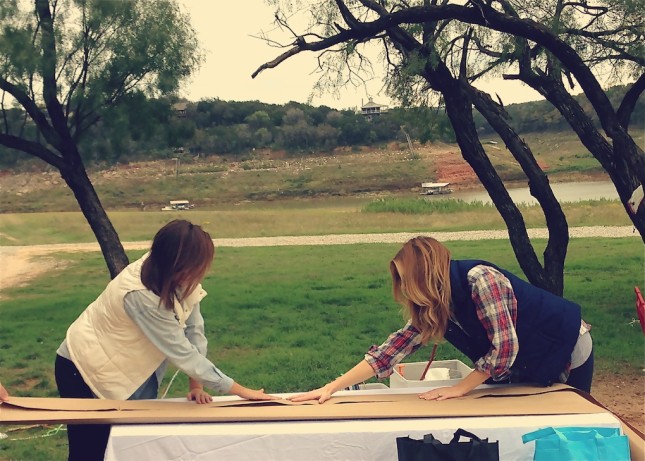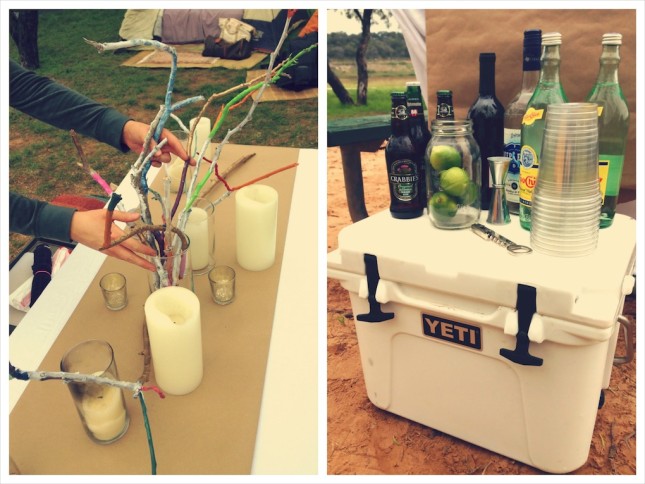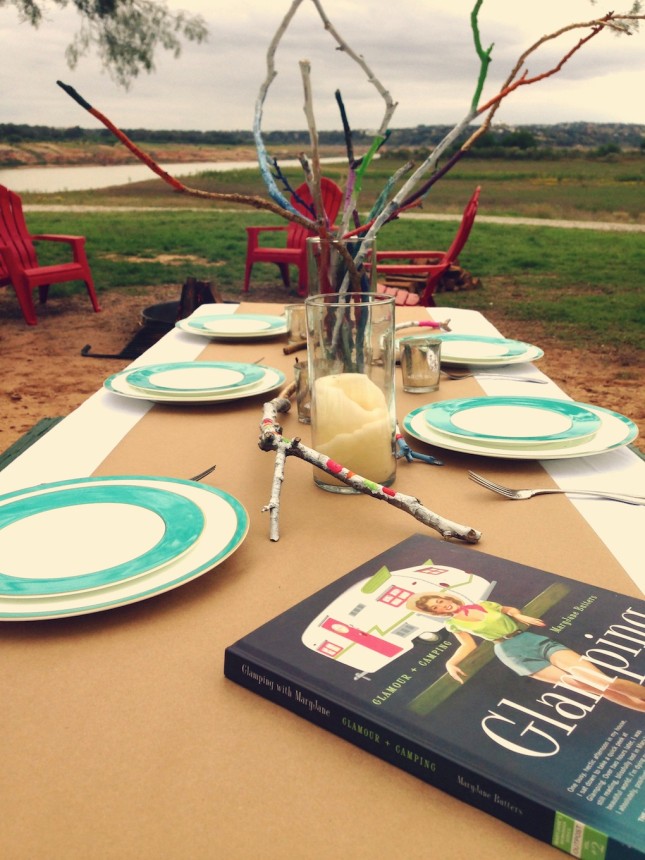 ACTIVITIES:  Take some magazines and games to pass the time.  We did our best to keep our devices turned off but couldn't resist playing round after round of Heads Up around the campfire.  If you haven't downloaded it yet, make sure you do it before your next dinner party or game night!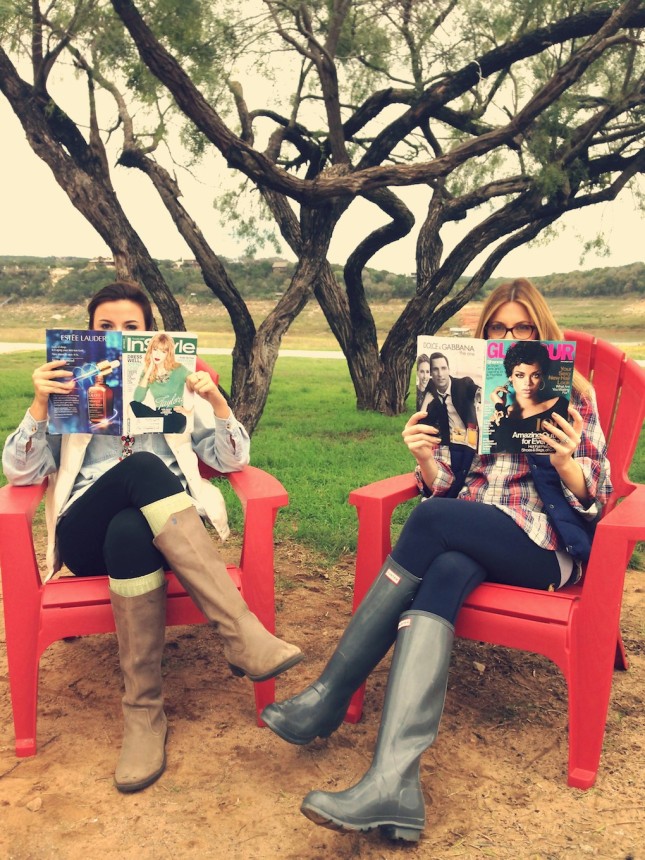 CAMPFIRE:  You will want to get the campfire going early so that it has some time to get roaring before dark.  There is nothing glamorous about sitting in the dark and cold.  It was pretty chilly when we went and we were very glad to have a toasty fire to cuddle up next to after the sun went down.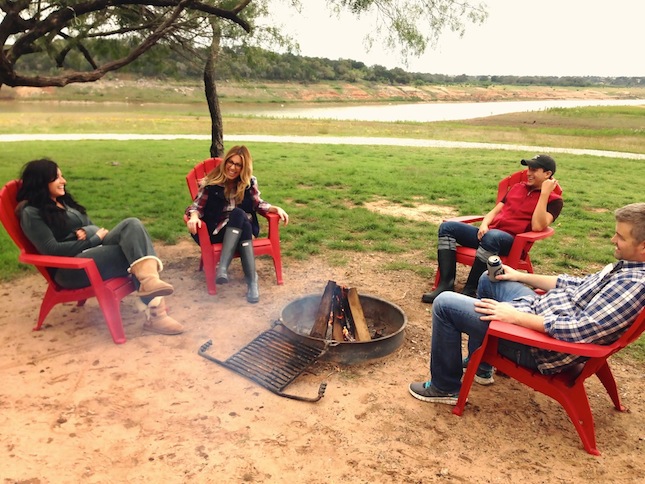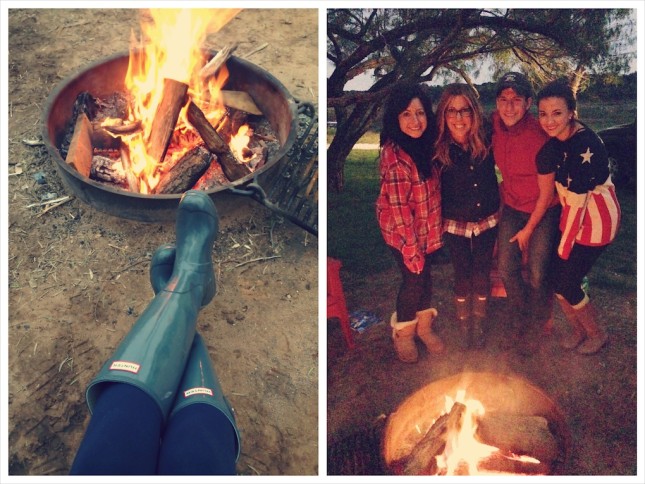 MENU:  You will want to prepare as much as you can before you go and keep the menu as simple as possible.  We did prosciutto wrapped asparagus and we made my dad's famous "Chicken on a Stick" (Sorry, can't share the family recipe – its a family secret).  Everything was prepared before we left so all we had to do is throw it on the grill.  Strawberry guacamole "table side" was the perfect snack while we waited on dinner and I used the tailgate of the car as my work space (hey, you have to use what you have).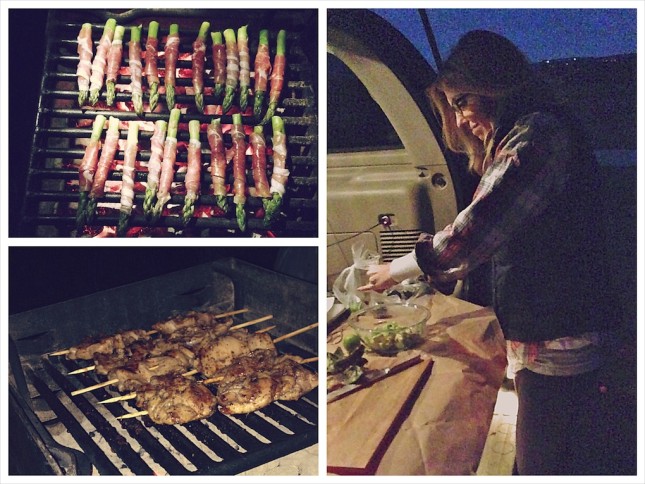 LIGHTING:  It got dark…like REAL dark and I wish we had a few lanterns to light up our area.  We did have a lot of candles but it would have been nice to have a little more lighting but we managed because we are tough campers.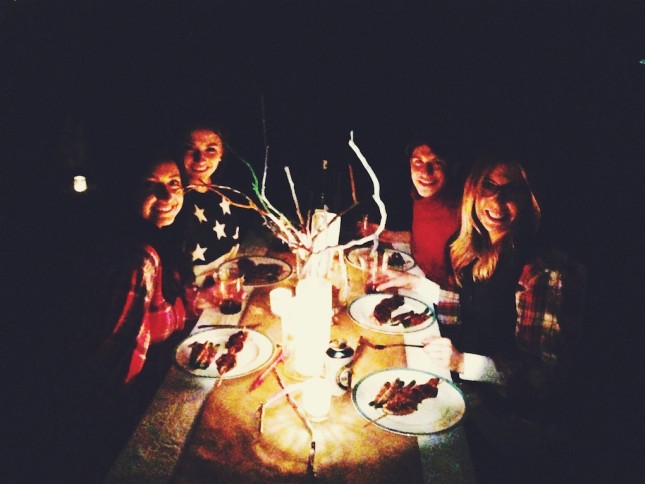 After a long night of campfire stories and drinking wine, we decided to pack up camp and head to the nearest Starbucks.  If you are staying for longer, I highly recommend taking your Keurig and a car adapter so you can have a quick cup of coffee without fussing with the campfire again.  This seems like overkill but you will thank me I promise.
Now I am dying to know…would you ever go GLAMping?!