By Cristina Facundo
You might recall that one of my Style Resolutions was to support local designers and what better time to start then Valentine's Day!  Personally,  I tend to lean towards unique, one-of-a-kind gifts, local if possible, when shopping for my loved ones.  I love gifting things with a story and these designers each have a story.  Margot Blair was responsible for the beautiful arrangements at my sister's wedding, while Noah Marion's custom belts are perfect for the men in your life.  I'm already daydreaming about an excuse to pick up one of Shuford Alexander's suitcases and Miranda Bennett was kind enough to include a special offer for our readers!  Our carefully curated gift guide has all the loves of your life covered, even your kids.
Which one is your favorite?
CANOE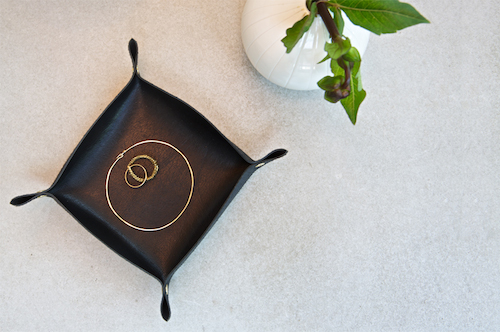 Canoe is a modern leather goods line hand crafted by Natalie Davis in Austin, TX.  Their line explores pattern through tooled, carved, burned, and hand dyed leather accessories, from jewelry to home wares.  Canoe goods are crafted with a sartorial eye and workhorse materials to last a lifetime, made proudly in the USA.
MARGOT BLAIR FLORAL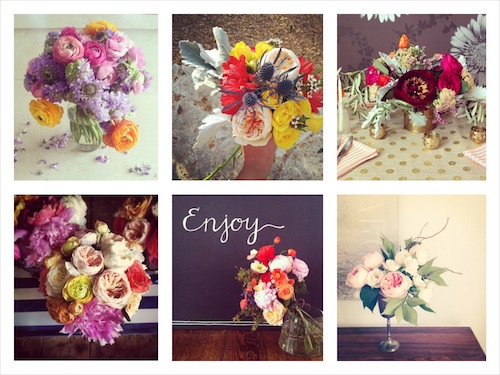 Carly ("Margot") hails from a little town outside of Houston called Friendswood, TX. One fateful day, her aunt's flower shop needed help on its very first (and very busy) Valentine's Day.  The rest, as they say, is history!  With her own company, Carly has developed a style that specializes in the unexpected.  Margot Blair Floral is known to create arrangements that are a touch edgy, while always maintaining a look that is elegant and timeless.  (starting at $75)
KANDLE KIDSWEAR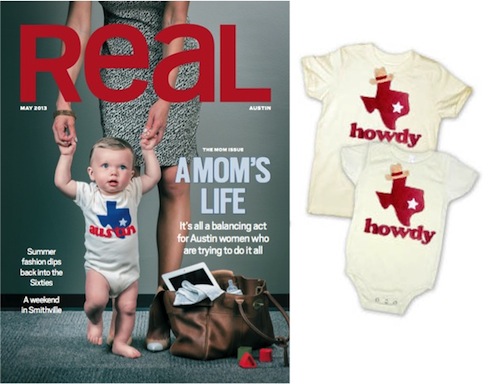 Kandle Kidswear is founded by two great friends (and busy mamas), Kim Rodriguez and Laura Dooley (or K & L, hence "Kandle"), living in Austin, Texas. All of their designs are sewn on unbleached, organic cotton shirts and onesies that are made in the USA. They use felt that is made of 100% post-consumer recycled PET bottles.  I spy a certain "Baby Kale" on the cover of REAL magazine wearing his Kandle Kidswear!  (starting at $29, custom orders available)
MARGOT WOLF
Margot Wolf's hunger for fresh ideas fuels her to create versatile jewelry that can traverse generations, both in design and quality of craftsmanship. With a belief that personal adornment has the potential to influence and inspire, she redefines the unexpected with experimental metalsmithing techniques and inimitable, distinct designs. Through bold yet simple forms, Margot evokes a truly unique aesthetic and sense of beauty that appeals to women and men from all walks of life. Each artifact continues to be made by hand, from the heart.  (starting at $60) Image credits
SHUFORD ALEXANDER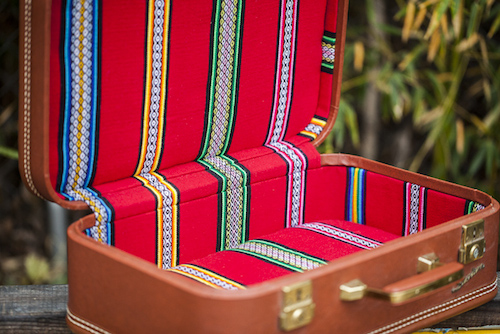 Shuford Alexander Cases was founded in 2011 when he moved back to East Austin from Marfa, TX.  Before Marfa, he was traveling out of a suitcase throughout Europe and Hawaii, using an old case that he had found in a Nashville flea market.  He started adding designs to the outside to add strength to the cases and learned how to reupholster the interiors (from Spruce in Austin).  ($250)
MIRANDA BENNETT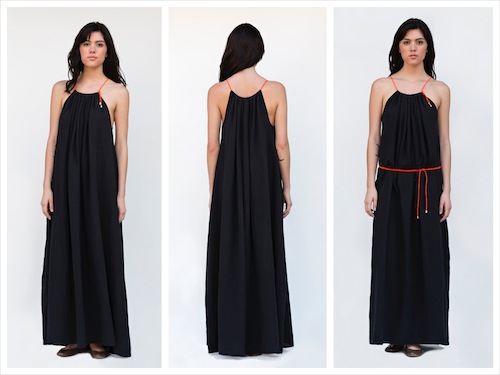 Miranda Bennett is a women's ready to wear designer currently focusing on textiles and soft accessories produced in part with natural dyes such as Indigo, Turmeric and Madder Root. Through hand painting, dyeing, and utilizing Shibori techniques of folding, clamping and binding, Bennett creates series of scarves and apparel with one-off patterns on natural origin fibers such as silk, cotton, linen and wool. All of the textile patterns are dyed by hand and naturally sourced dyes are utilized as often as possible. The fabrics are all natural origin fibers: silk, wool, cotton and linen.  (starting at $68)
<< READER DISCOUNT:  Enjoy 14% off by entering the code "ILOVEKALE" at checkout! >>
NOAH MARION QUALITY GOODS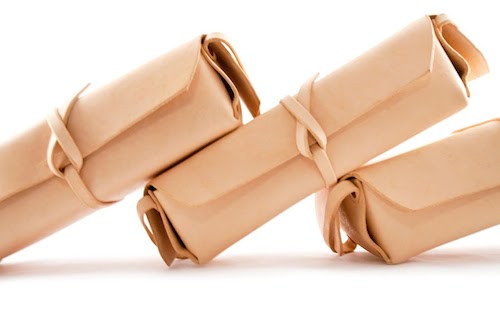 Since 2006 Noah Marion Quality Goods has been designing and handcrafting products for the design-conscious individual. Using a wide array of techniques and materials, they strive to produce goods meant to last. They aim to create timeless classics that age to perfection.  (starting at $20)