When I found out I was having a boy I was instantly worried that the shopping wouldn't be as fun and BOY was I wrong (see what I did there).  Shopping for Ford (or any stylish young man) is so fun you just have to know where to go!  I have friends ask me all the time where I shop for Ford so I'm thrilled to introduce a new column called "Ford Files" so I can share all of my latest finds for the littlest Kale in the house.  I thought I would kick off this first post with the stores I frequent the most and a few of his summer staples (scroll to the bottom) that have been on repeat in our house!
I'd love to hear where you shop for you little guys (and gals) in the comments below and for the latest in Ford's fashion make sure you follow along on Instagram!
FOR GRAPHIC TEES, SHOES AND SOCKS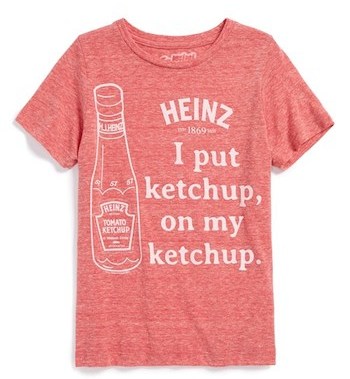 NORDSTROM – Okay let's be honest…I love everything about Nordstrom for the entire family and the free shipping and returns is icing on the cake.  More specifically for Ford, I love all of the fun graphic tees like the one above (Ford just discovered Ketchup so I will be putting this one on rush).  Additionally, you can't beat the shoe selection (and the fish tank and balloons) and the only place I can find these no-show socks in his size!
FOR PAJAMAS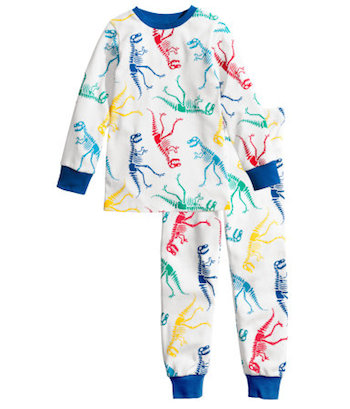 H&M – For little boys, I think their pajamas are SO fun!!  They are soft and hold their shape and since he's such a wiggler at night I like him to have long sleeves to keep him nice and warm!  How adorable are these dinosaur PJs?
FOR THE BASICS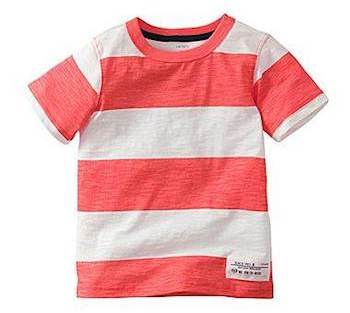 CARTERS – You can't beat Carters for the basics – he has lived in these shorts and this shirt all summer!  They have a tons of classic shorts and tee's that aren't brand specific which I love.  They are ALWAYS having a sale which is a bonus.
FOR DENIM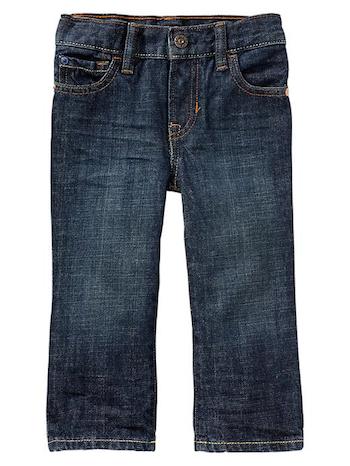 GAP – Of course GAP has a ton of cute stuff but I have found that it's worth the splurge for their denim and pants.  They have both the pull up denim and the mini version of the classics!
FOR SPECIAL OCCASION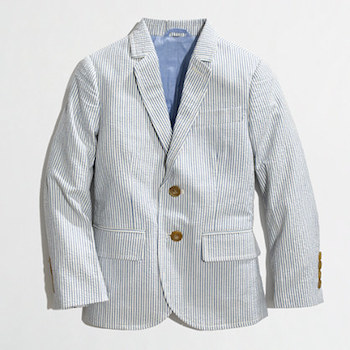 J.CREW Factory – Sometimes you need to find something more unique for a special occasion (weddings, holidays family pictures etc.), and for that I go straight to J.Crew and J.Crew Factory.  I can literally find the mini version of the exact same clothes that Trevor has and the prices at the Factory are much easier to stomach.  This seersucker blazer is over the top cute and is marked down to only $48 (get it NOW)!
FOR THE BEST BARGAIN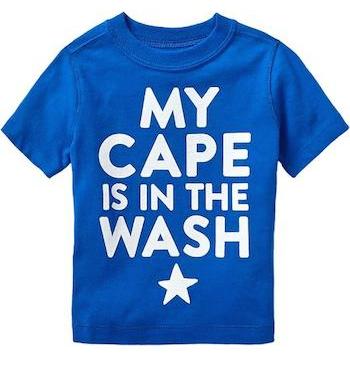 Old Navy – while it's so fun to get dressed up for something special we all know that it comes down to the everyday clothes that are affordable and that they can just be boys in.  For the best bargain on play clothes I like Old Navy (and Target of course) with deals like $7 polos, this $6 tee and this fun tank perfect for the pool!
SHOP ALL OF FORD'S SUMMER STAPLES HERE