Is there anything more ladylike than freshly polished finger tips?  I am pretty disciplined with getting my nails done regularly because they tend to be on display for my clients when I'm doing hair.  The 'Type A" in me kind of hates sitting still with my hands tied but I always love it when they are all shiny and finished!  While I pretty much live in OPI's "You Don't Know Jacques", I do like to try something creative from time to time.  For me I love to do something like an accent nail or a dot or line – the cover photo was from my trip to NYFW and was a huge hit (so easy).  Lately, I've been pinning away some nail inspiration that I'm loving this fall.  Hopefully it will keep you from staring aimlessly at the wall of polishes at your next appointment! Scroll down to see my favorites and to shop the polishes to pull off the look should you want to get creative at home…
THE BLUES
For me, fall is all about denim and I am in LOVE with every shade of blue polish.  Don't forget you can always use a matte top coat to give any polish a dramatic finish!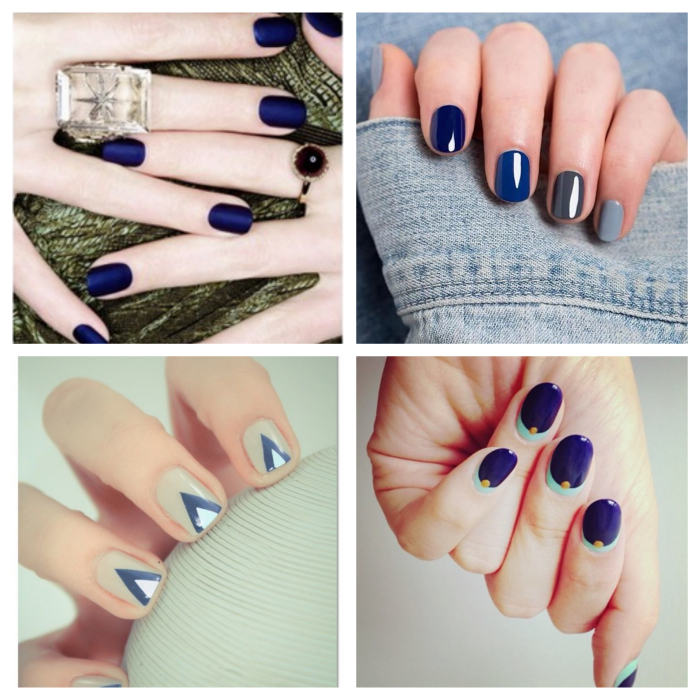 THE NEUTRALS
Just because it's a neutral doesn't mean it has to be boring.  I love the idea of combining these neutral colors in creative ways!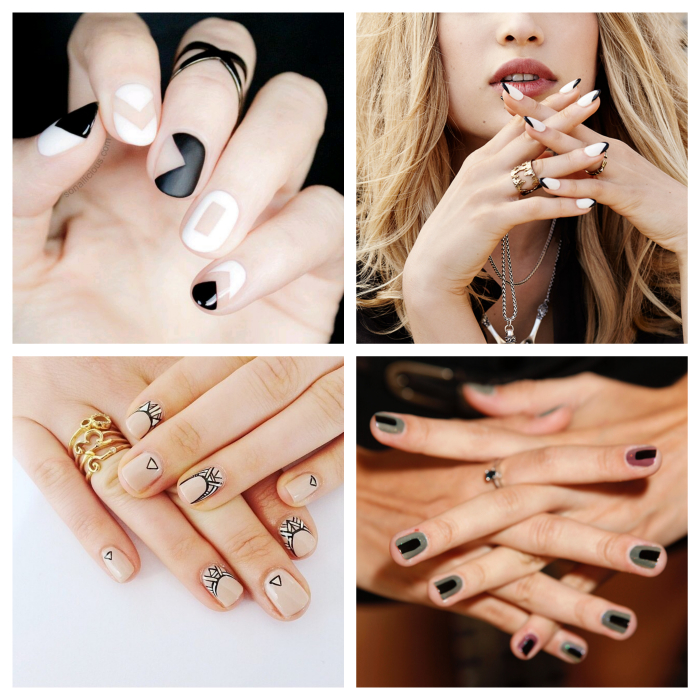 THE REDS
From berry tones to deep merlot's, these gorgeous shades of red will have you wanting to cozy up by a fire and pour a glass of red to compliment that mani (see what I did there).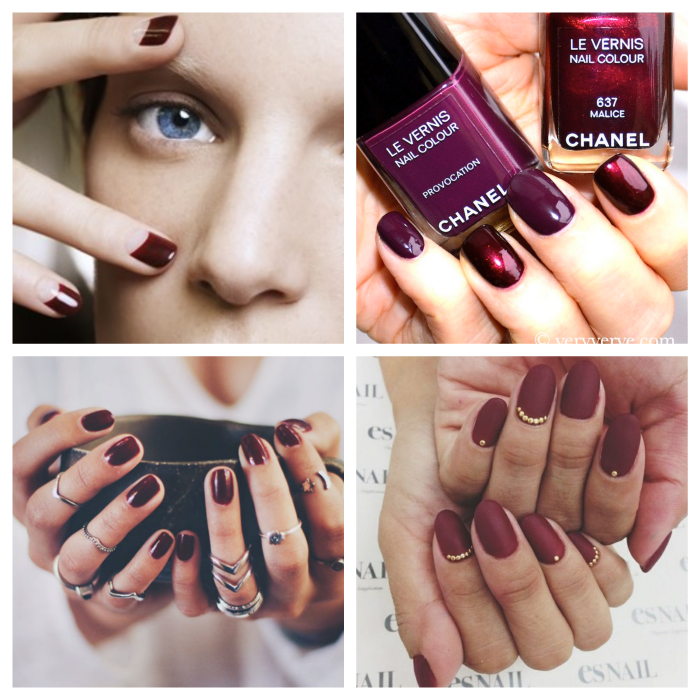 All images found via Pinterest…follow along for the fun!