I absolutely LOVE Halloween and I have always had fun creating simple creative costumes.  It's only natural that I would take this obsession to a whole new level once I had a child.  There is something hysterical to me about a toddler or kid dressing as something that they have no idea what it even means (is that terrible?).  I don't remember how this idea came to me but once I thought of it I couldn't believe that I hadn't really seen it anywhere.  This costume is one that you probably already have in the house and if you don't, we got the oxford from Old Navy (I wanted it a couple of sizes too big and now it fits perfect this year) and the glasses from a kiosk in the mall for $5.
Additionally, one of my besties was in the awful throws of her first trimester for her second child and was desperate for some help on what she should do for her son Spencer.  I sent her the link for this darling flight suit and kid aviators and we decided they would go collectively as "Tom Cruise from the 80's"…it was a hit!  I love seeing how little they were this time last year, I could just squeeze those little legs.
Can't wait to share this years costume, in the meantime I hope you think this is as fun as we did!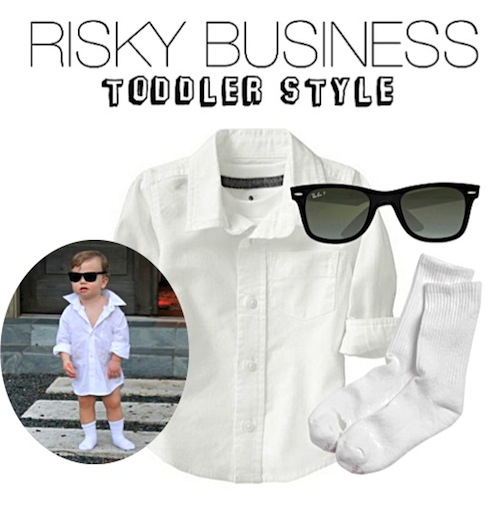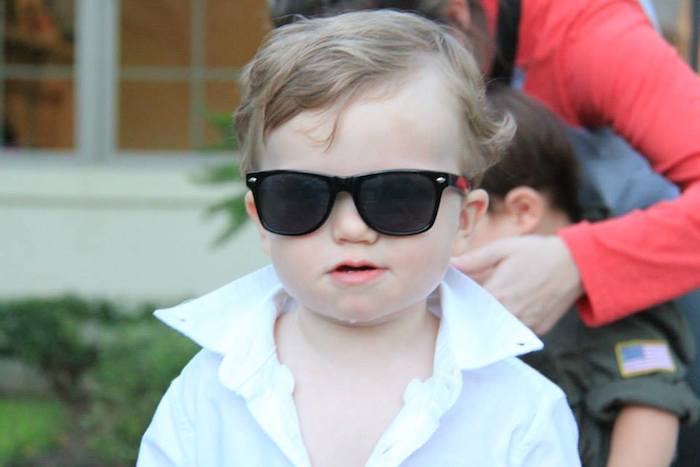 SHOP THE POST