I have been dreaming of doing Troop Beverly Hills for Halloween for years.  I love everything about that movie and it brings back so many childhood memories (anyone out there already doing "The Freddy" with me?).  After our Glamping adventures of 2013, I decided to make it my mission to make it happen.  I tend to get a teensy bit carried away on themes and I knew the key ingredient to this concept is that you need a troop, so I knew if I was going to pull this off I would need the entire team at Mirror Mirror to go all in with me.  Since we haven't done a good ole fashioned THEME THURSDAY in awhile I knew they'd be itching to do something fun and creative and boy was it F-U-N!
The final piece of seeing this idea come to life was that I needed a photographer to go full on Annie Leibovitz for the shoot and of course Melissa Glynn was there to make it magical!  Keep scrolling for all the details on how this all came together (it was actually pretty easy) and plenty of shopping links to steal the look throughout the post and at the end.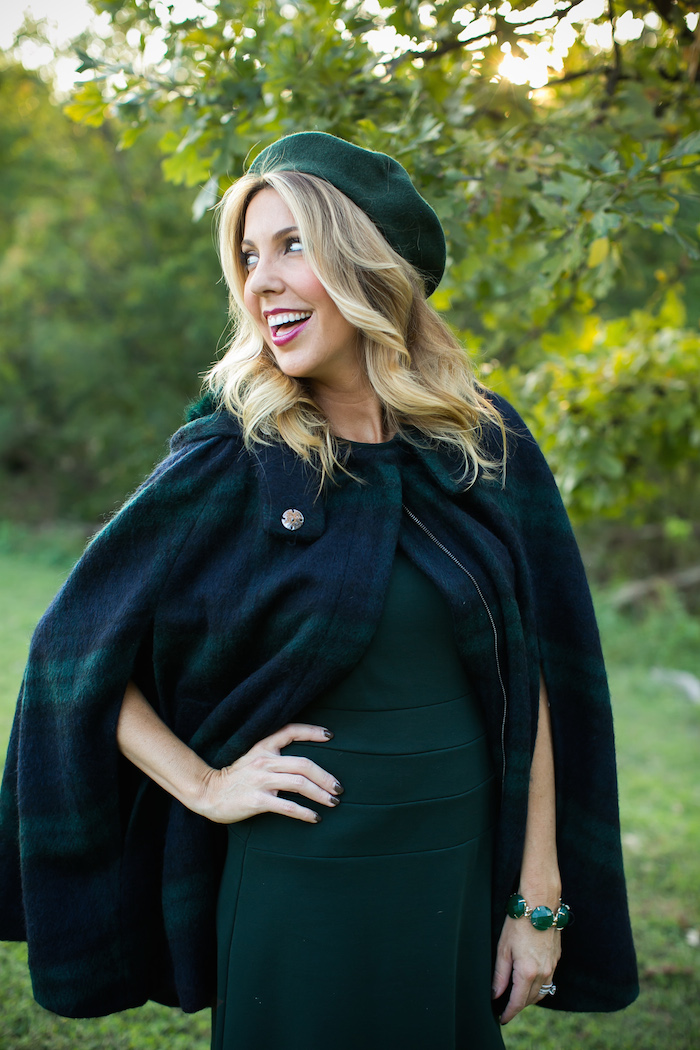 It was important to me that this not feel too "costume-y" and have a more current feel rather than a literal interpretation.  Admittedly, my look alone was a little bit Gossip Girl but I was trying to channel what this famous troop would be wearing today.  While the overall set was pretty elaborate (we will get to that later), the actual costume were pretty simple!  I told everyone to wear shades of greens and brown and that I would take care of the rest.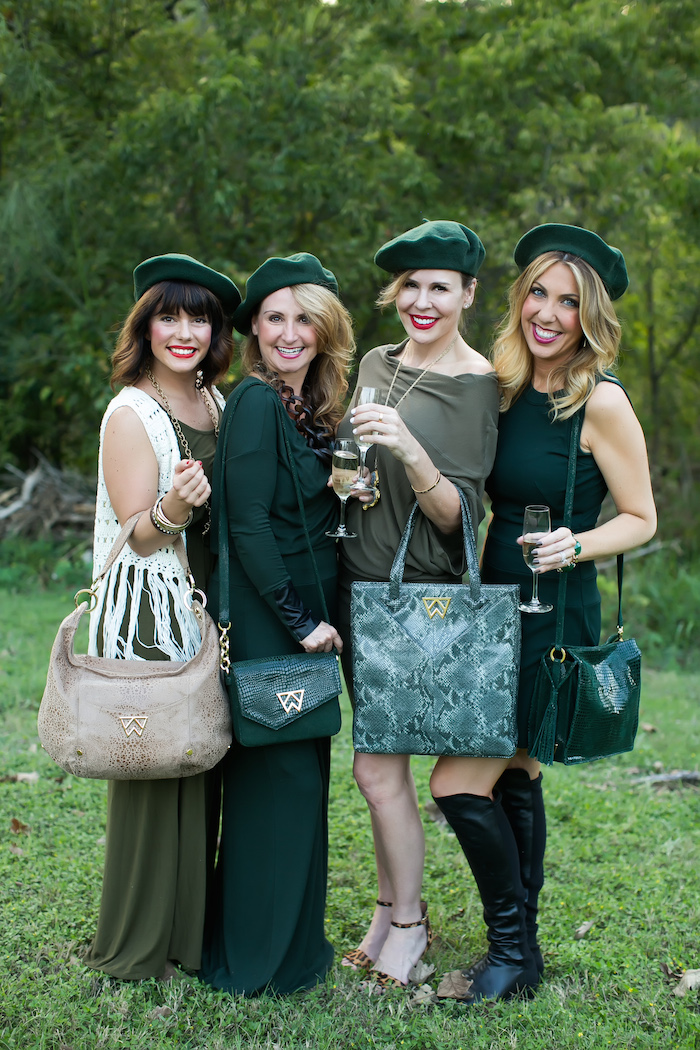 The real look came together through the accessories.  We were all absolutely having a FIT over these Kelly Wynne handbags and the materials were perfect to give it that "glamping" feel.  All of the jewelry came straight from my closet and range from Texas designers Kendra Scott and J. Bird to a vintage necklace that belonged to my Aunt!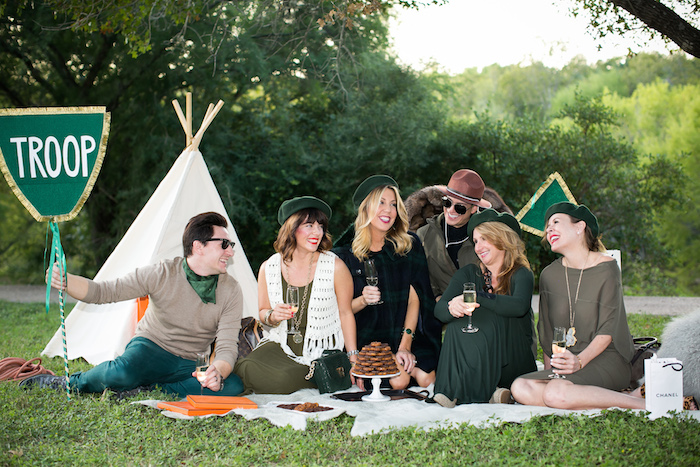 The only crafting I did was for the "TROOP" sign and pendant.  I made them both out of felt, foam board, wooden dowels and ribbon.  Super affordable and definitely made it look more official!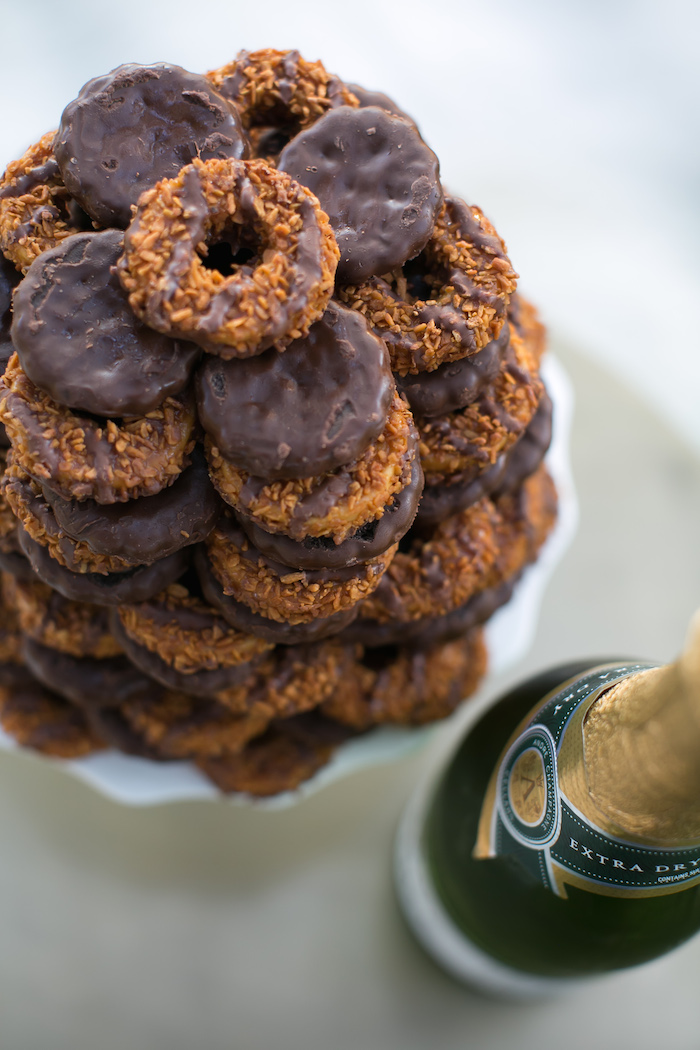 No real girl scout troop would be found without cookies and unfortunately I don't have the will power to save boxes and it's not cookie season (oh the tragedy) so we had to make due with these lookalikes from Keebler.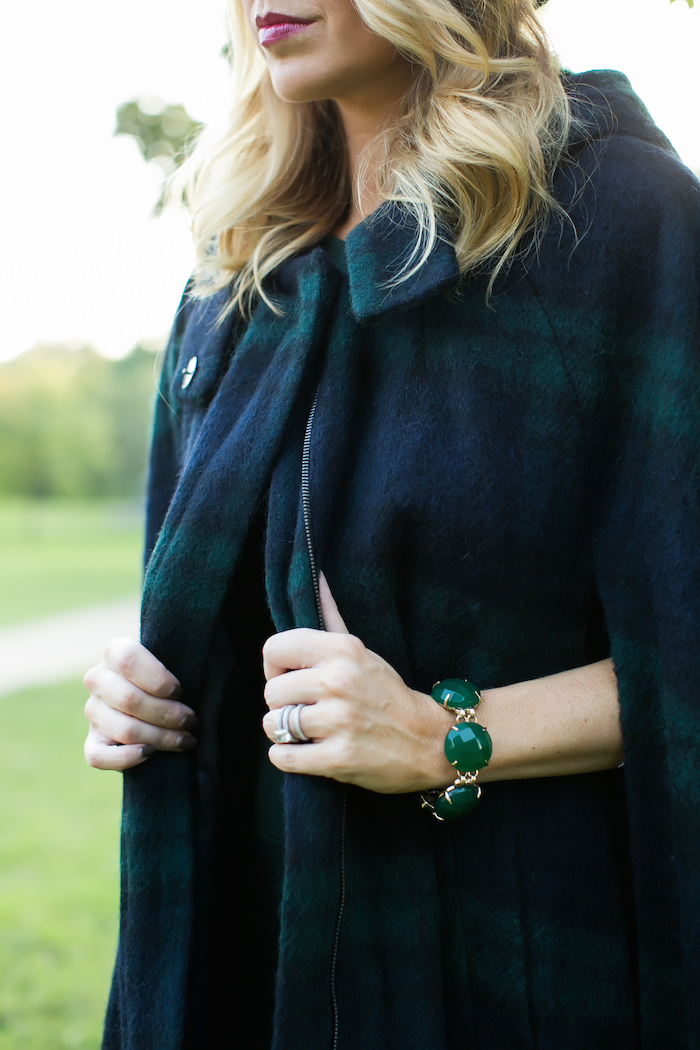 All of the ladies went with a bright lip!  I have been living in this lipstick from Nars and loved the contrast of the bright lips with the dark pallet.  That gorgeous Kendra Scott bracelet is one I wear all through the holidays.  I love it alone or layered with bangles and my watch!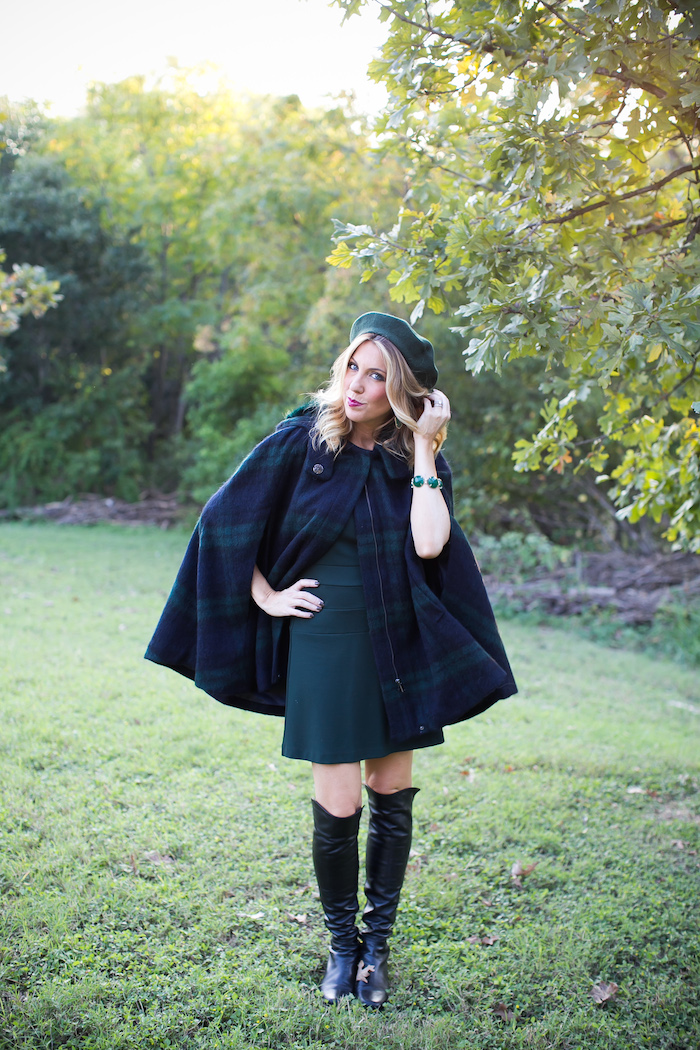 It's not Troop Beverly Hills without green berets!  We rented these from local Austin costume mecca Lucy's in Disguise and they were so perfect I'm considering adding one to my hat collection!  I also couldn't resist throwing on my new favorite boots to finish off the look – I'm plotting to find a way to never take them off until March!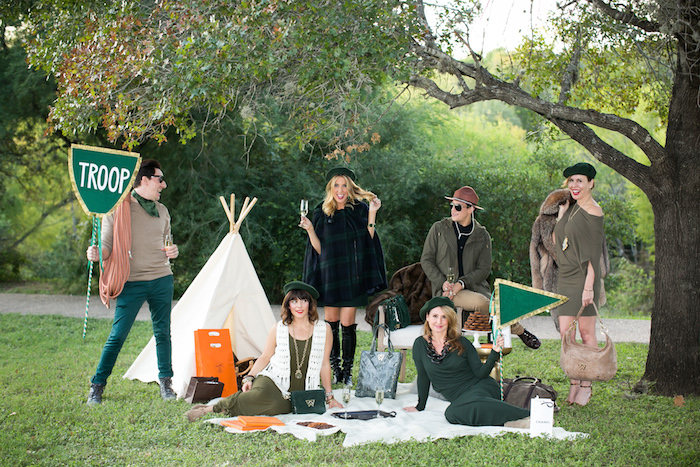 The set was comprised a rug and side table from my living room, a teepee I borrowed from my friend Jen, my Louis Vuitton duffel and pretty much every shopping bag and box that my mom had in her closet!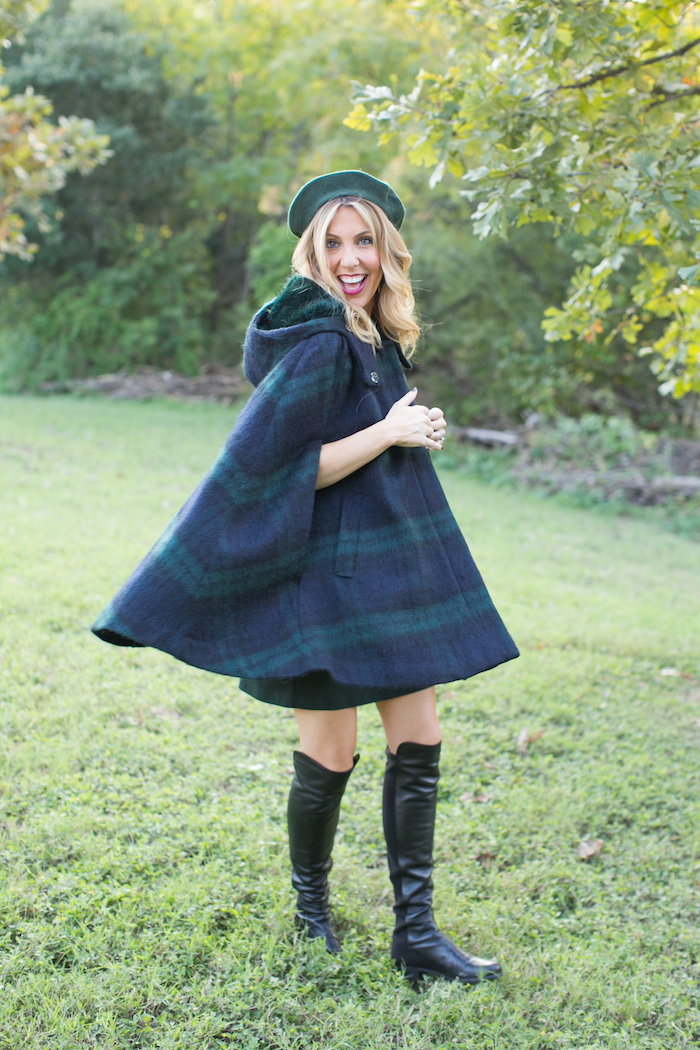 A girl cannot truly channel Phyllish Nefler without a cape.  This cape came is from Zara and it's so cozy and preppy and perfect!  I couldn't resist twirling in this little number.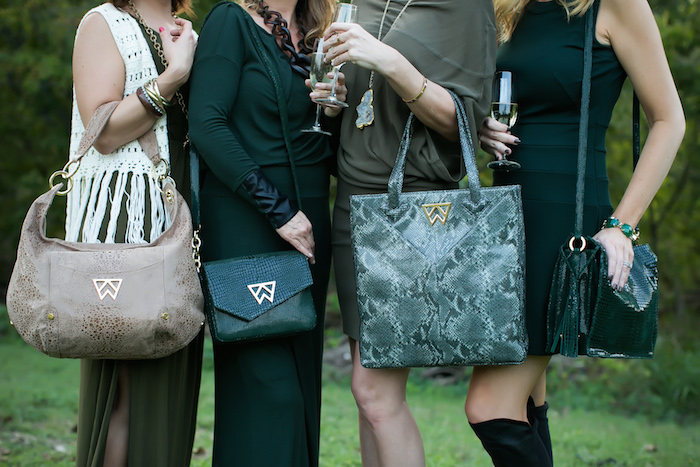 We had so much fun putting this together, I hope it inspires you to do something creative for Halloween!  I'd love to hear in the comments below if you already have your costume planned or if you are gonna wing it last minute?  We hope you have a HAPPY (and fabulous) HALLOWEEN!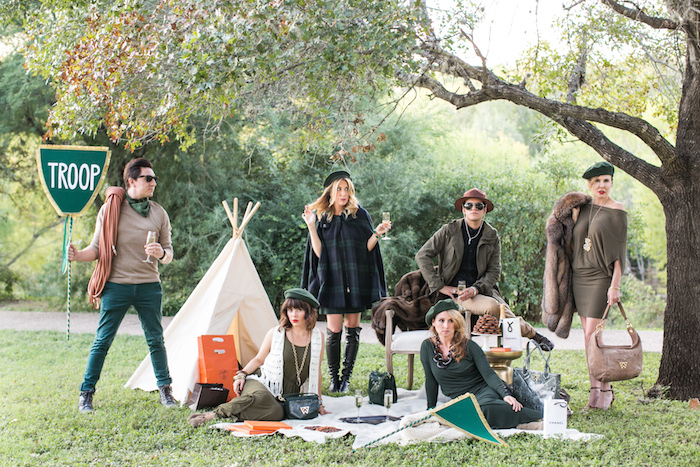 SHOP THE POST
CONTRIBUTORS:

PHOTOGRAPHY:  Melissa Glynn has spent the past six year developing a style that aims to show off just how fantastic you are.  This self proclaimed "Texas girl" loves creating images that are classic, timeless, and lovely.  When she's not behind the camera she loves playing with her pup "Nolte", riding bicycles, traveling, yoga, and a really great glass of red zinfandel!