EDITORS NOTE:  I must confess that I have been plotting to get Katie from Spray Paint & Chardonnay to be a contributor for MarthaLynnKale.com since she submitted the coolest chair ever for our DENIM CHALLENGE!  She has impeccable style and I fell in love with her all over again after her home tour on The Everygirl.  Whether she is curating items for her Etsy shop or whipping up darling DIY's for Good Day Austin, Katie continues to impress me with everything she touches!  I am THRILLED to introduces you to Katie Taylor our new DIY guru…take it away Katie!
>>>>>|||||<<<<<
Copper seems to be everywhere these days, and I absolutely love the idea of incorporating it into your fall table.  Katie here, and I am thrilled to show you that you can add a splash of copper to just about anything!  This simple DIY is an incredibly easy (yet festive) way to update serving pieces you already own and give them a whole new, sparkly look for the holidays!  The bowl was already in my collection and the spoons cost me $3 at HEB so it's a very affordable way to give household classics that little something extra that would make them perfect hostess gifts.  Keep scrolling for the step by step on how to recreate this look at home and we'd love to hear in the comments if this is something you'd try at home!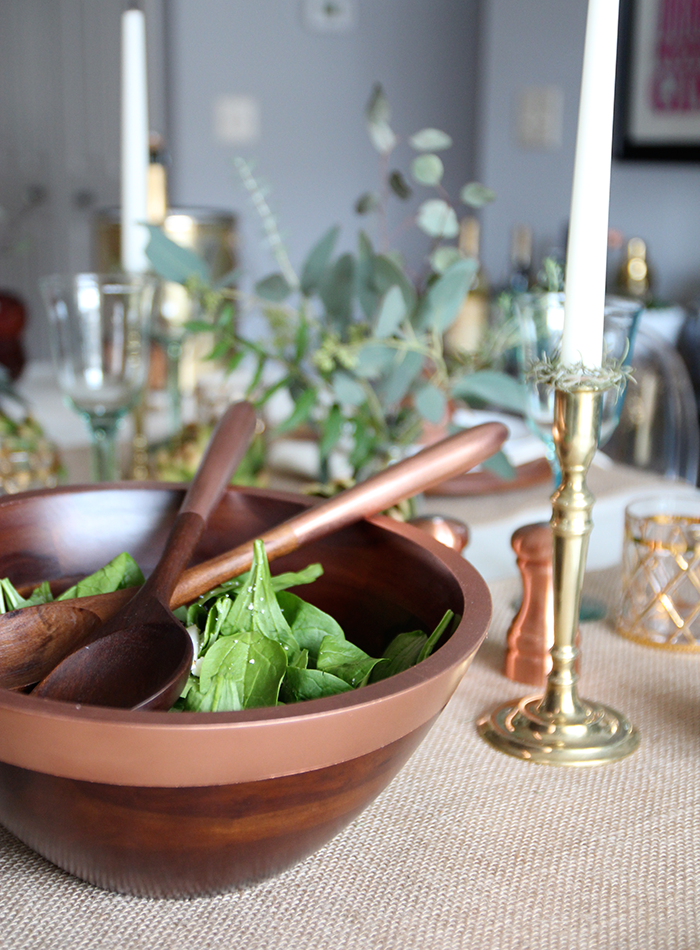 MATERIALS
wooden spoons
wooden bowl
copper spray paint [I used this one by Krylon]
painter's tape
tin foil or plastic bag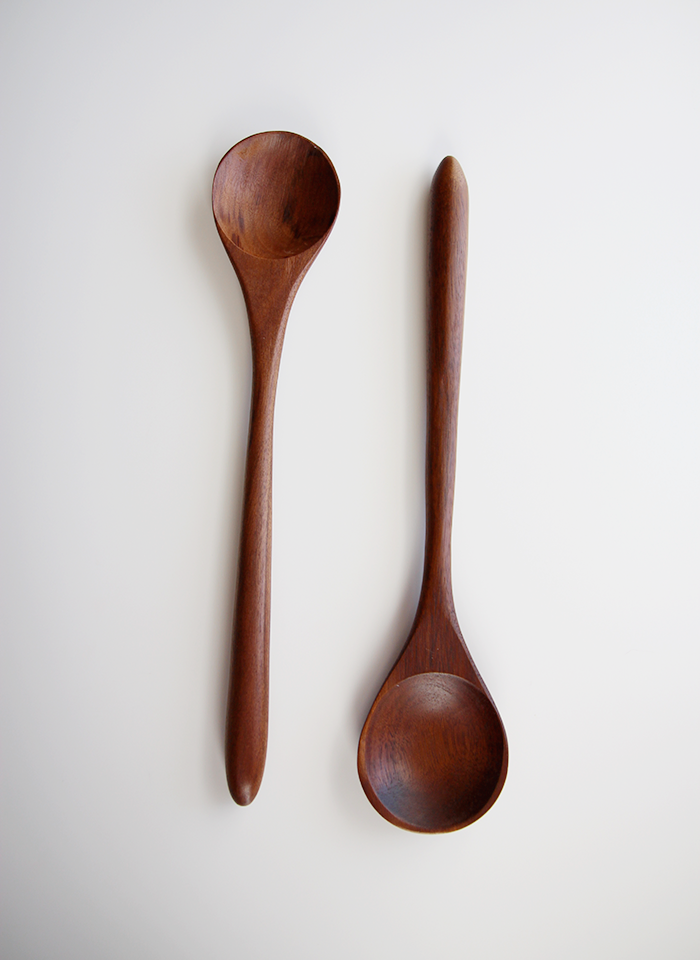 INSTRUCTIONS
Using painter's tape, securely tape off the handles of your wooden spoons.  I found these spoons at HEB for less than $3, but you can find cheap wooden spoons most everywhere!
Once you've taped off the handles, cover the spoon with either a plastic bag or tin foil to ensure that you won't get spray paint on it.
Spray paint the ends and then set the spoons spoon side down in a glass so that the handles can dry.  Remember that spray paint takes longer to dry in colder weather, so consider bringing them indoors for faster drying time.  Once they've dried, they're ready to use!
For the bowl, follow the same process as the spoons.  Simply tape off the section that you would like to paint copper and cover remaining areas with tin foil and painter's tape.
(Make sure you hand wash them so they last longer)
JUST ADD SPRAY PAINT…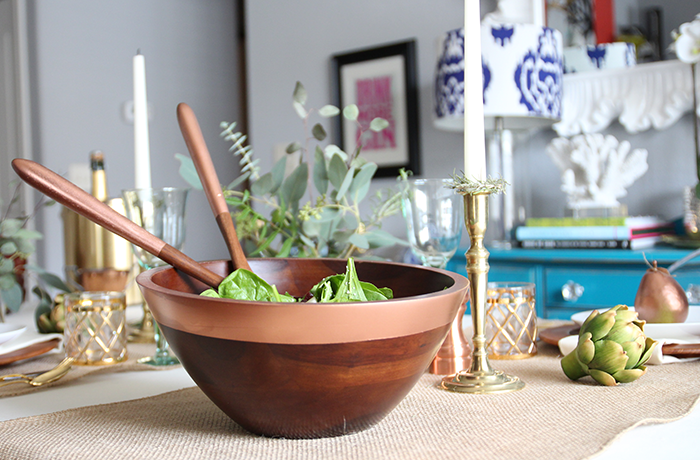 CONTRIBUTOR: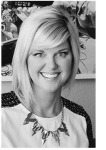 DIY EXTRAORDINAIRE:  Katie Taylor strongly believes that most everything can be fixed with either a big glass of wine or a good coat of spray paint.  Lifestyle blogger and DIYer extraordinaire, Katie loves to create and share fun and simple do-it-yourself ideas on everything from home decor to effortless entertaining.  She can often be found rummaging antique fairs, estate sales or at your local craft store.
Get connected on Spray Paint & Chardonnay, her Instagram, and follow along on Pinterest!