I grew up watching my mom tease her entire head of hair every single morning.  It was the 80's, big hair was serious business and she had it down to an art.  Now that I'm an adult (and a hair stylist) I fully appreciate the value that a little back combing can do to enhance a look.  A lot of people are nervous about trying it out because they are worried it will look fake or two stiff but if it's done properly that wont be the case at all.  A little teasing can give your style balance and some major staying power.
I decided to show you what teasing an entire head of hair will look like so you can see the dramatic effect but feel free to scale back to your liking.  Some light teasing at the crown may be all you need!  Keep scrolling for all of my tips on how to avoid getting tangled up in your teasing…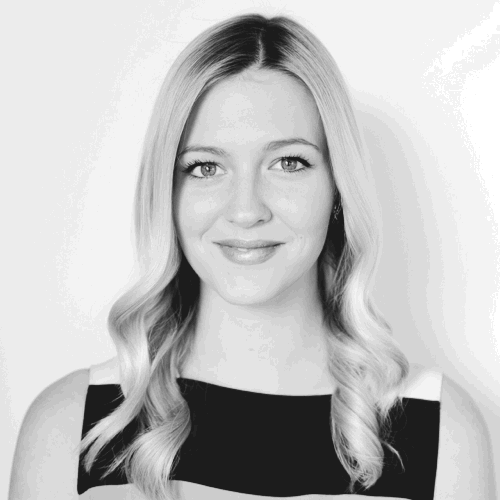 Before you get started make sure you have a teasing comb or brush (I swear by these) and a good flexible hair spray.  Flex by Living Proof is PERFECT for this because it's not stiff and will stay workable for days without flaking!  You will also want a cushion brush for smoothing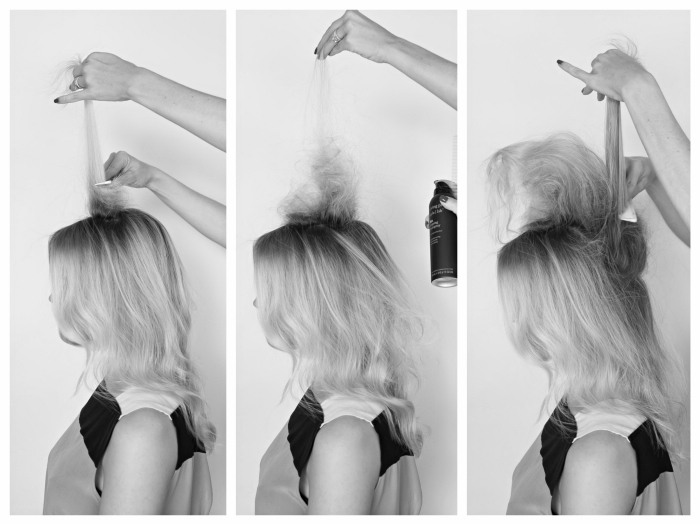 Start with a small section at the top of the crown and GENTLY push the hair down with your comb.  Remove the comb and start back at the top and GENTLY push the hair down again.  The key is to not just go up and down the hair shaft to prevent damaging the hair.  Lightly spray the section with Flex and lay it over the top.
Take another section and repeat working your way all the way down to the nape of the neck (if you are going for the full head).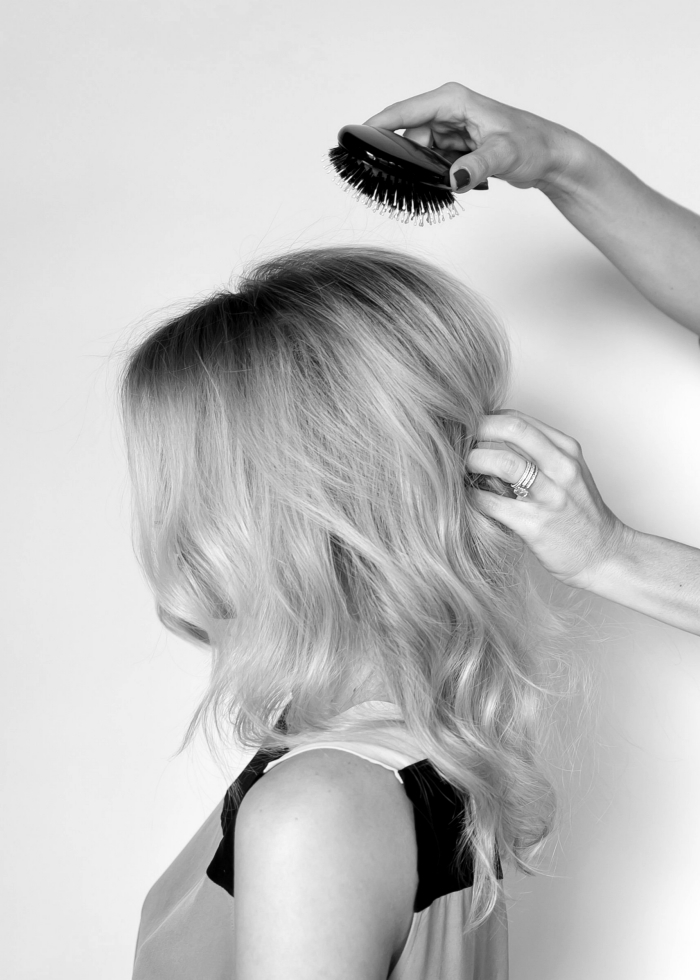 Very carefully flip the hair back over and lightly brush the top layer of hair over the teased area.  This is why you need to over shoot it with the teasing because you will brush some of it out in this step.  If you were doing a half up look you could attach a few bobby pins here and you're done!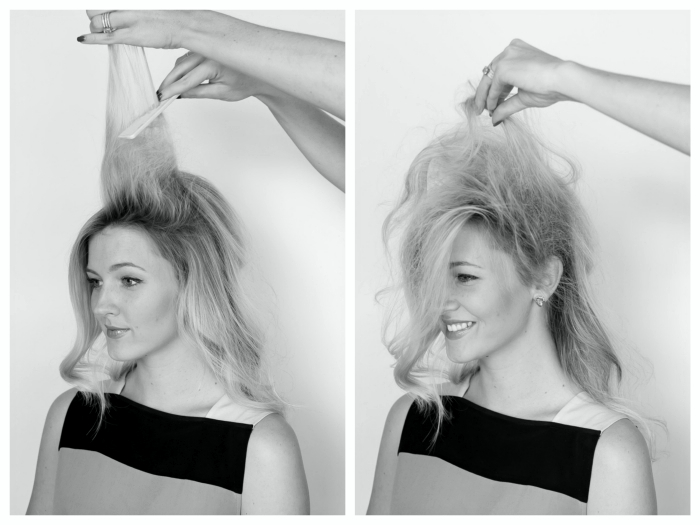 It's important to tease in the direction of the style.  For this look her hair is parted slightly off center so I am taking the hair just to the right of the part and working my way down.  This will allow you to keep your voluminous style.  If you just randomly tease throughout the hair then you will have to comb most of it out trying to style it.  I try to keep curls and the original look in tact by just focusing the teasing on the roots.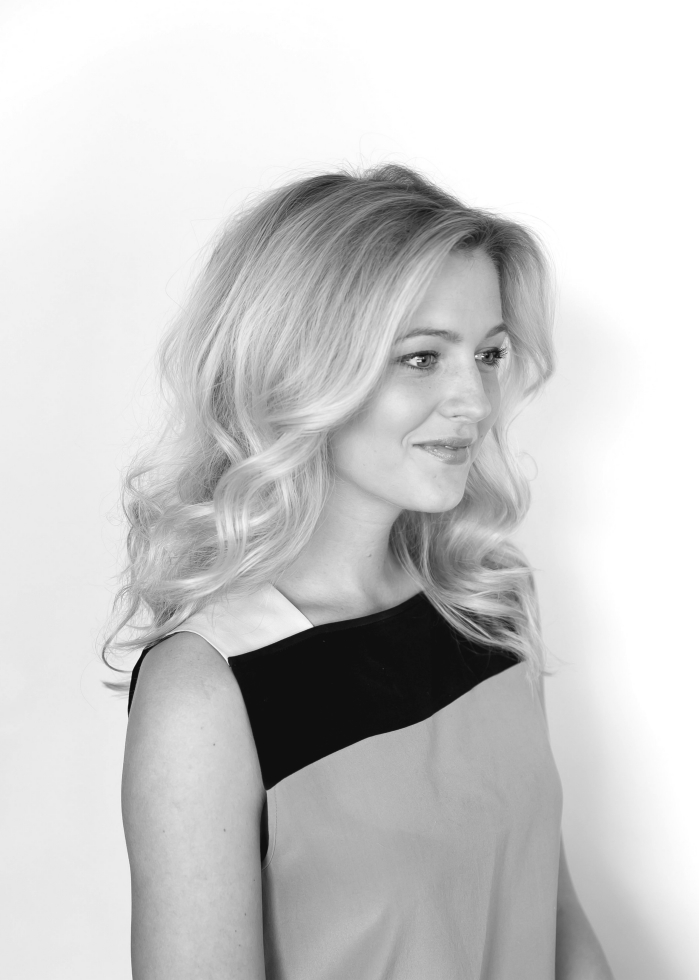 Fluff the ends if you need to and finish with hairspray and you are finished!  It's really easy and just takes a little practice.  It can be touchable and moveable and is a great base to almost every hairstyle I create!
What do you think?  Are you ready to test out your teasing skills?
CONTRIBUTORS:

PHOTOGRAPHY:  Melissa Glynn has spent the past six year developing a style that aims to show off just how fantastic you are.  This self proclaimed "Texas girl" loves creating images that are classic, timeless, and lovely.  When she's not behind the camera she loves playing with her pup "Nolte", riding bicycles, traveling, yoga, and a really great glass of red zinfandel!