In the interest of full disclosure, I've been pretty adamant about not doing traditional maternity photos since I was pregnant with Ford.  Don't get me wrong, everyone should do what works for them but I just couldn't find anything that felt like me so I've resisted.  Melissa Glynn shoots the majority of the content for the blog and the minute I told her I was pregnant she was determined to change my mind about maternity photos.
About a month ago, I told Melissa that I was starting to entertain the idea of a maternity shoot since this could be my last pregnancy and I had the idea that we could surprise Trevor for Father's Day!  She jumped at the opportunity and we decided that something at the house that included Ford would work best.  Once I committed to doing it I had to fully trust her to capture this little snapshot in time and go with the flow.  That meant lots of "looking at the belly" and "holding the belly" which felt a little cheesy at the time but I absolutely fell in love with these pictures…even the traditional ones!
Keep scrolling for a glimpse into our shoot and to hear more about how it all came together!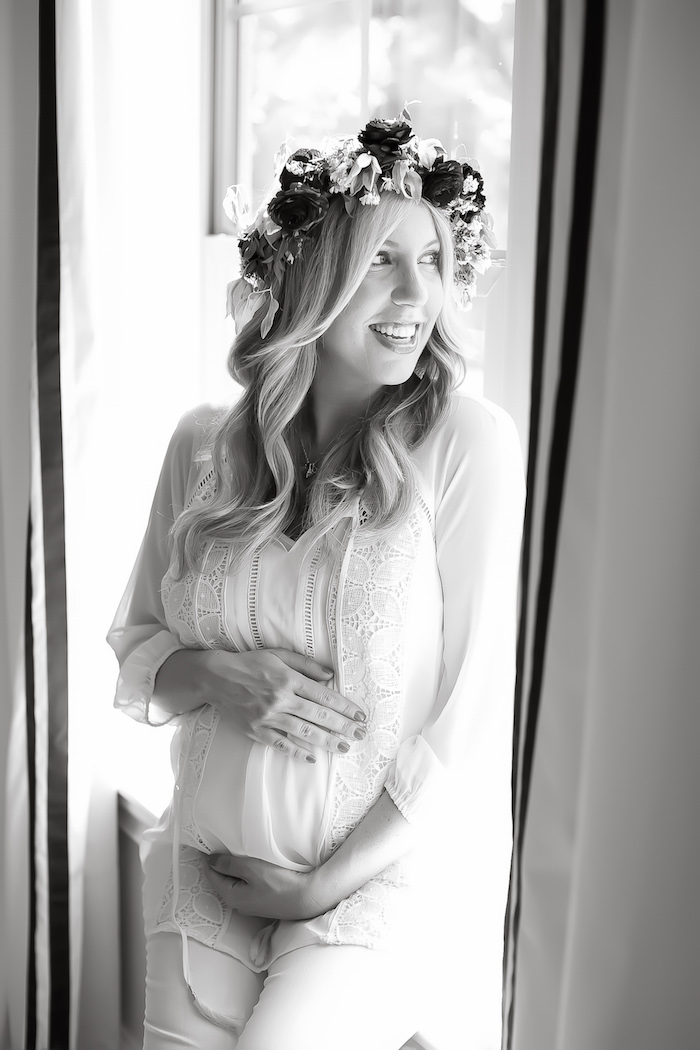 I wanted the shoot to feel light and airy and I've been dreaming of the opportunity to wear a flower crown.  Margot Blair Floral created the most dreamy crown for me and I think it helped me embrace my girly side for the shoot.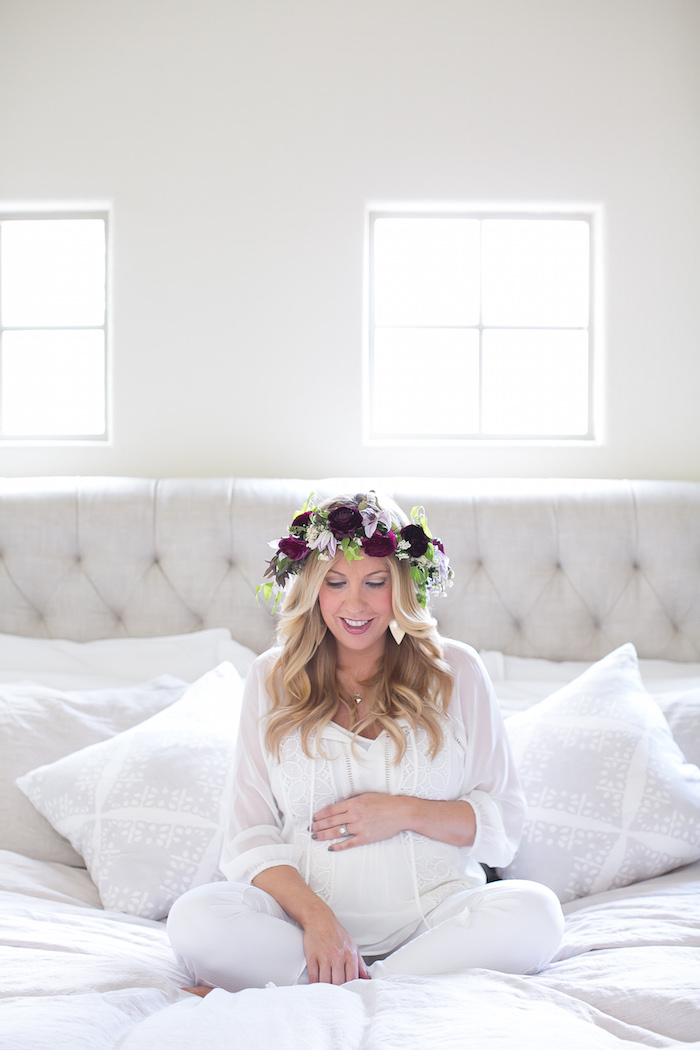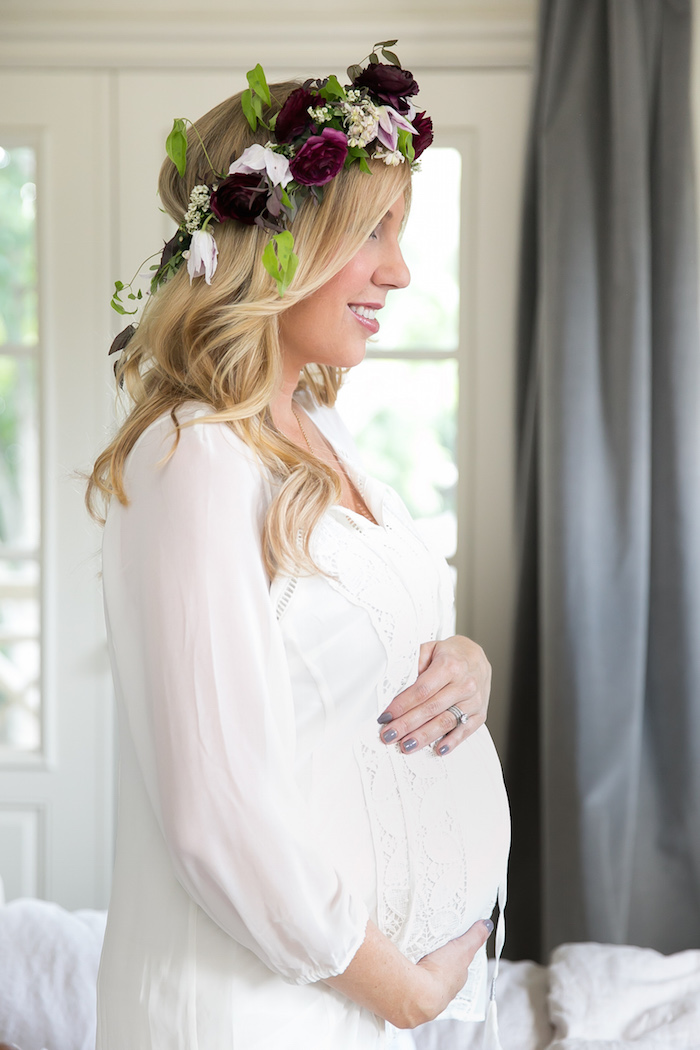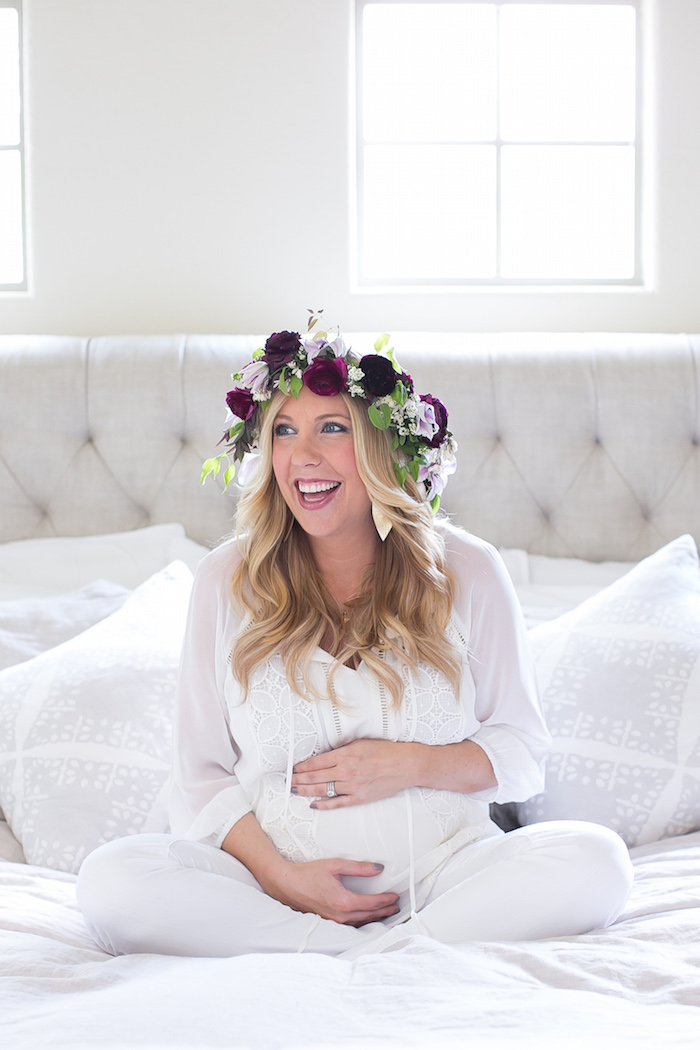 All white can be intimidating when you are SUPER pregnant but it allowed the flowers to pop and it didn't distract from the shoot.  I fell in love with this bohemian top and I know I'll be wearing it long after baby comes!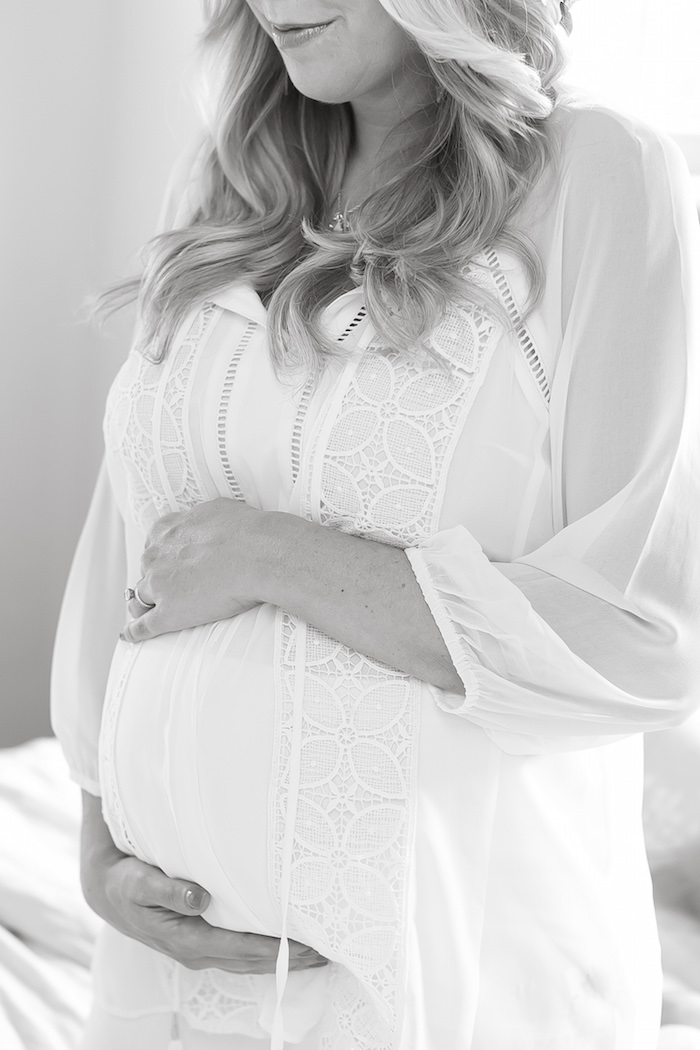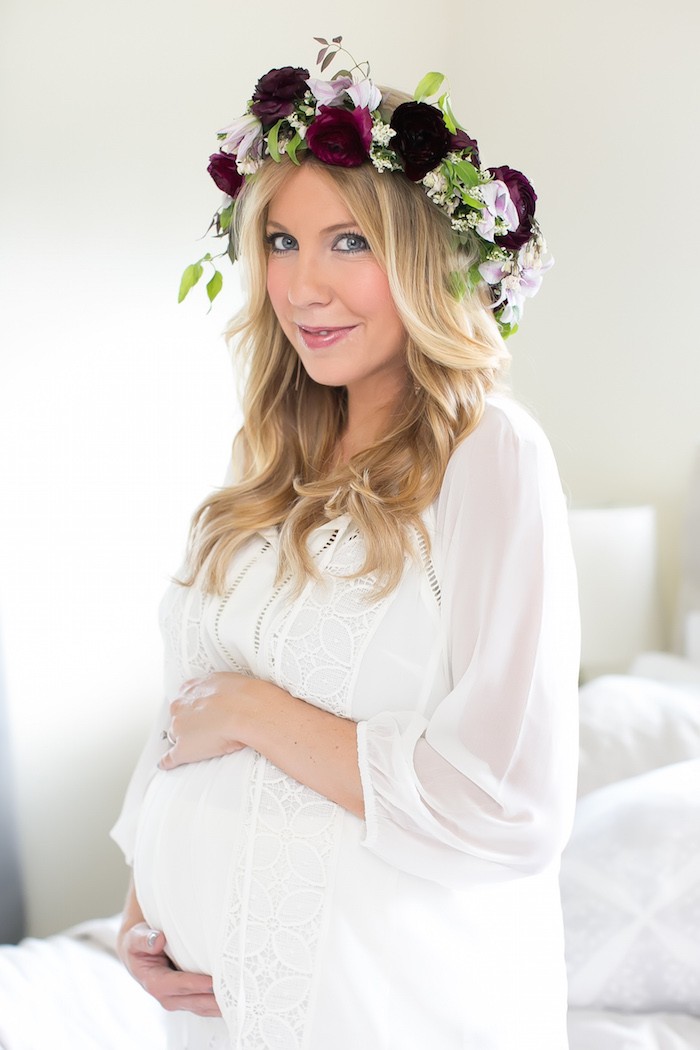 After we captured our "traditional" bump photos we moved down to the nursery which is still a work in progress!  It was great being in there with Ford because he loves to run around in the baby's room and it put him in a great mood for the shoot!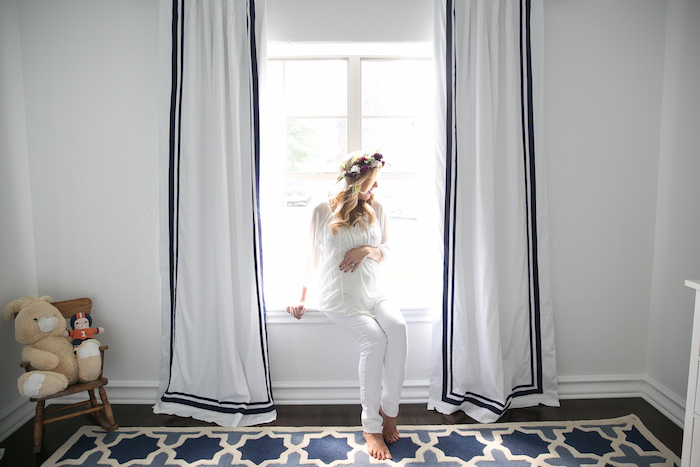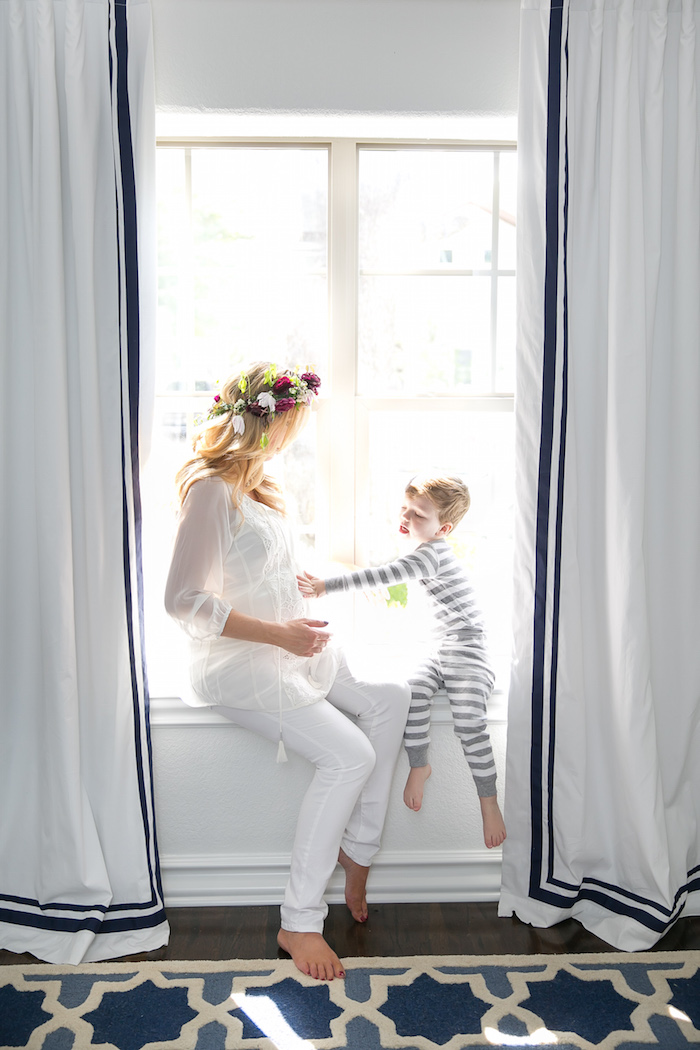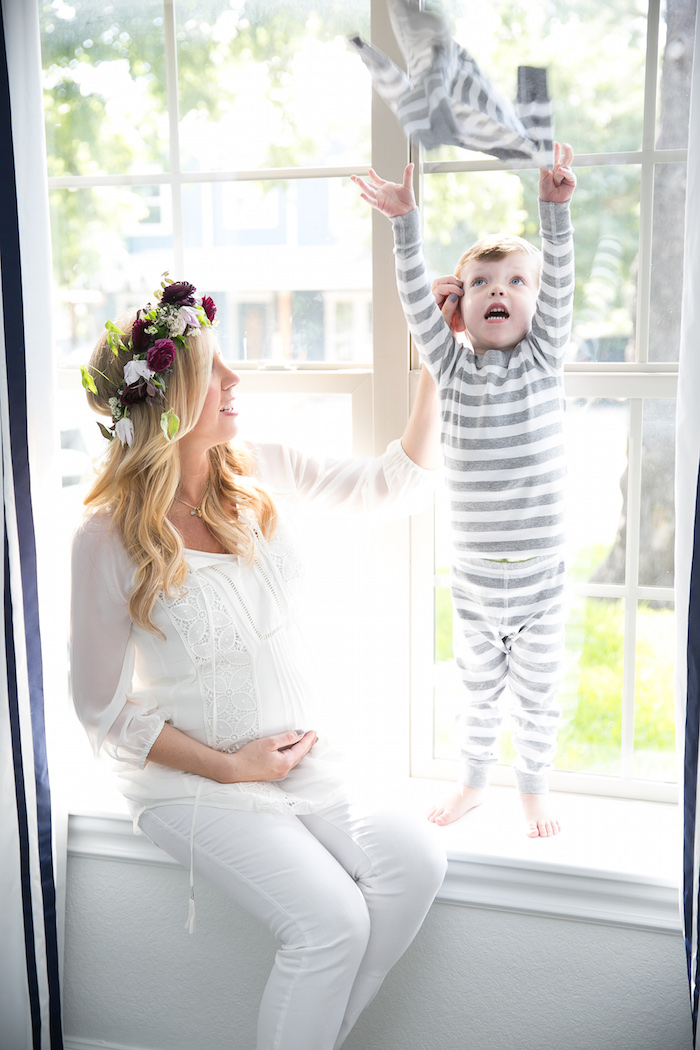 Ford was such a little angel for the shoot and kept telling me my flowers were "pretty"…he was really hamming it up when Melissa asked him to give mommy a big kiss!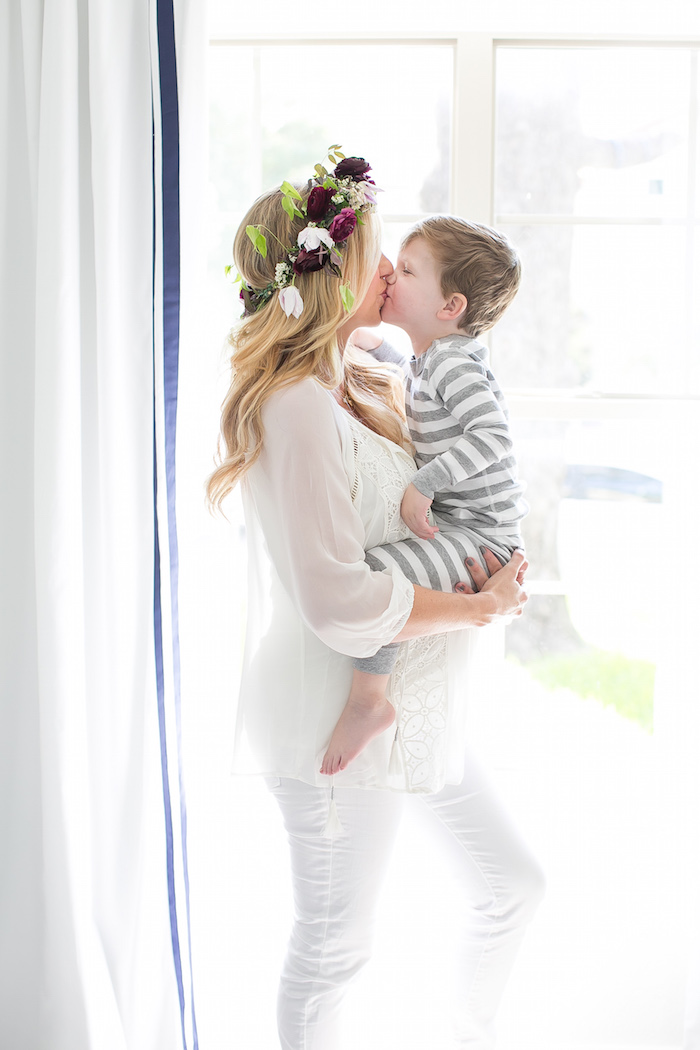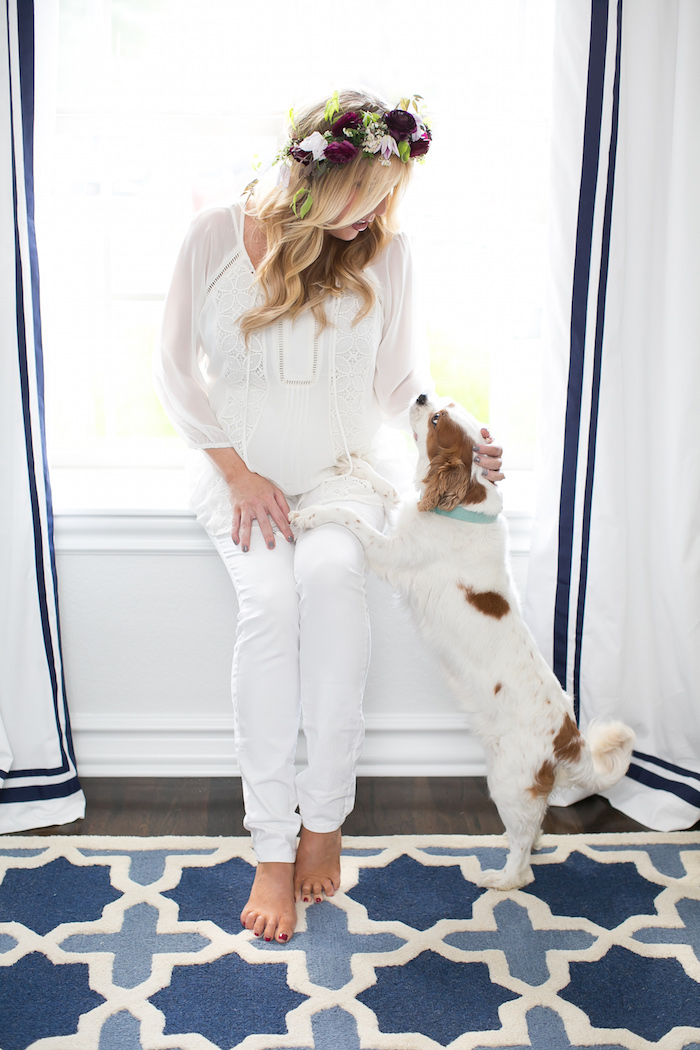 If there are drapes you can guarantee and game of "where's Ford" and "peek-a-boo"…he loves it and I love hearing his little giggle!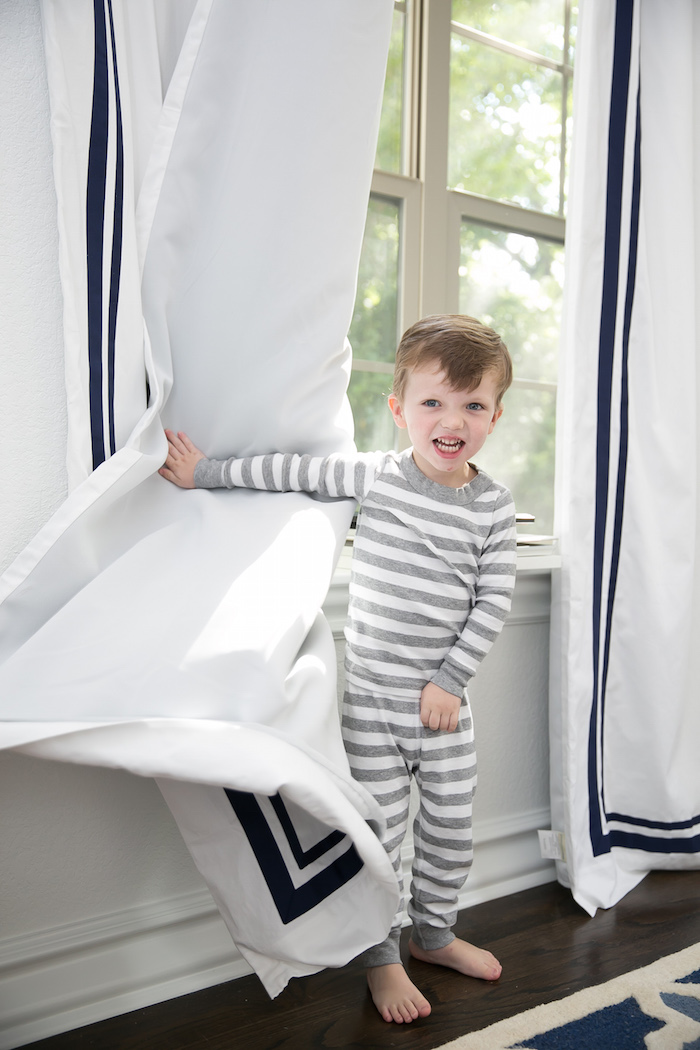 When I got Ford's pajamas for the shoot I couldn't help but grab a set for the baby too and this picture just took my breath away.  Ford looks so big to me (tear) and I just can't wait for these brothers to meet!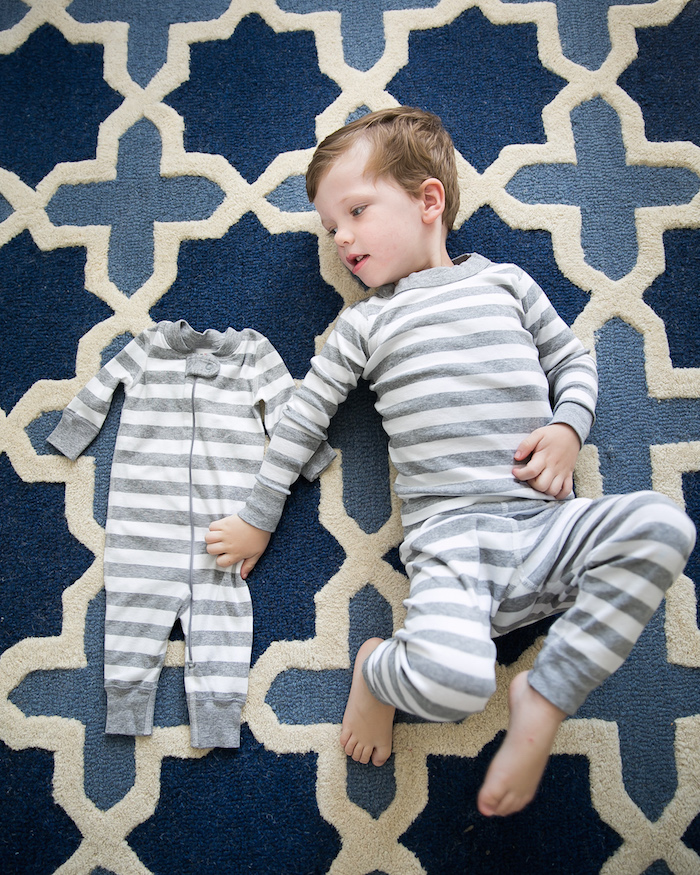 It's wild to me still that our little family of three is gonna be a family of four in just a few weeks but I really can't wait to begin this next chapter and meet our new addition!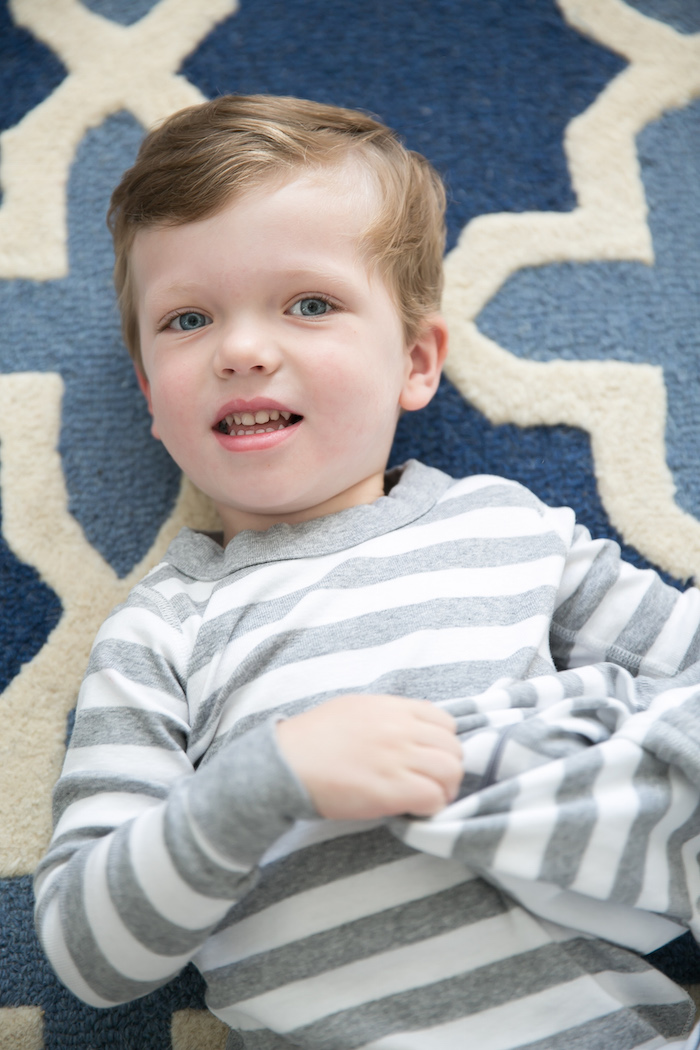 Oh and Trevor absolutely LOVED the shoot…I highly recommend surprising Daddy with a sweet shoot of you and your bump!  I am in love with every single photo and am so glad Melissa insisted!
SHOP THE POST (SCROLL)
CONTRIBUTORS:

PHOTOGRAPHY:  Melissa Glynn has spent the past six year developing a style that aims to show off just how fantastic you are.  This self proclaimed "Texas girl" loves creating images that are classic, timeless, and lovely.  When she's not behind the camera she loves playing with her pup "Nolte", riding bicycles, traveling, yoga, and a really great glass of red zinfandel!
Get connected on her website, Twitter and Instagram!