It's that time of year where hats are not only cute but super functional.  They can make an otherwise drab outfit look pulled together and you can skip that shampoo for one more day.  Win-win…need I say more?  In my opinion every girl needs at least these three types of hats in your closet.  And if you are worried about what those hats might do to your style…make sure you check out my post on the Living Proof blog The Strand about keeping your hair looking good on hat days!
THE FLOPPY HAT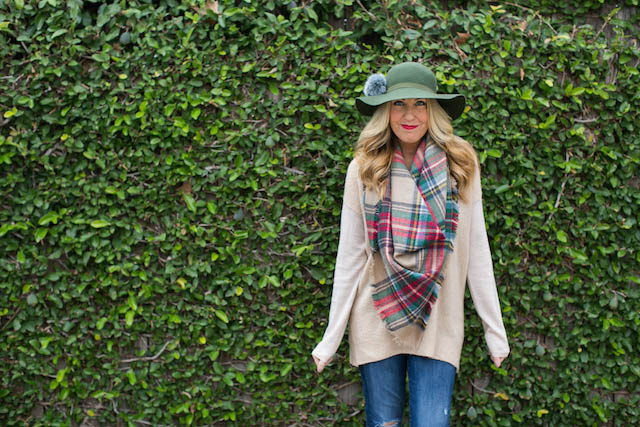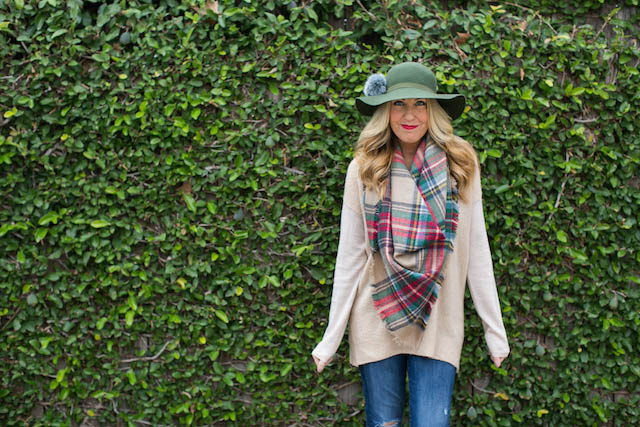 I seriously DIED for this little green floppy hat.  Mostly because I'm having a bit of a pom obsession this season.  These floppy hats can go casual or you can put them on with a little sweater dress for something more polished.
THE BEANIE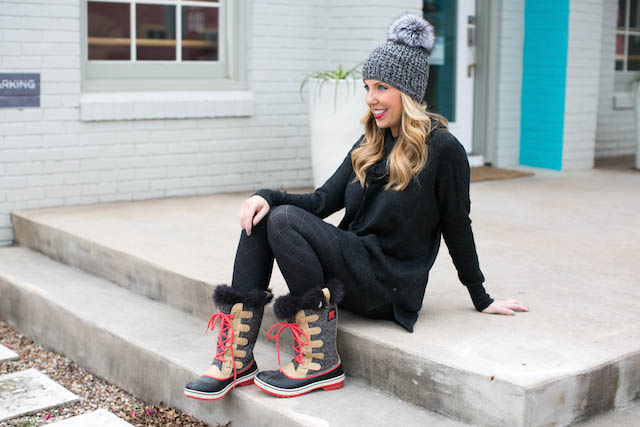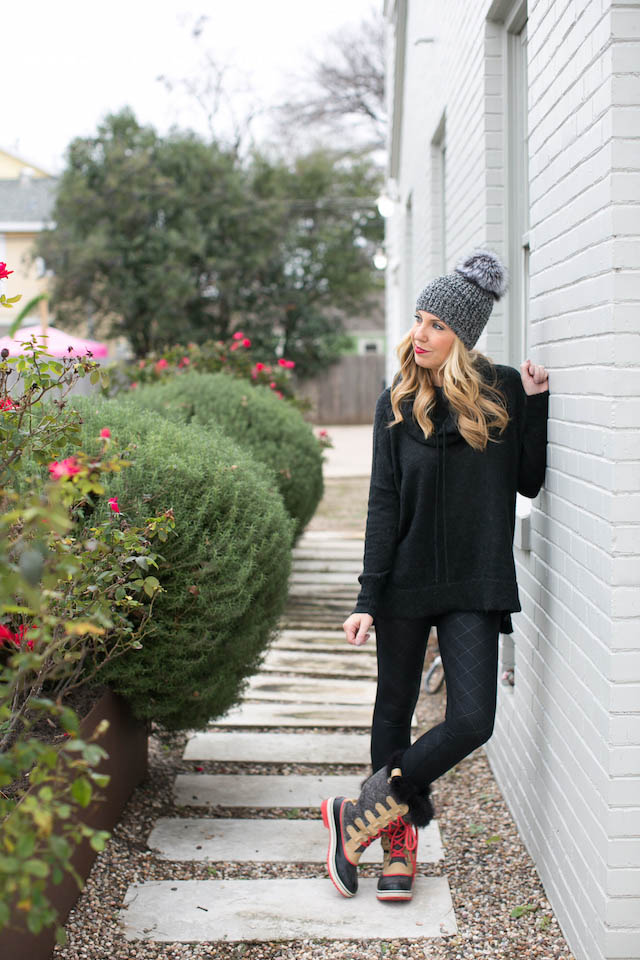 There is just nothing cozier than a fluffy beanie and surprise this one has a little pom pom on it!  I love how I can take some fully functioning workout leggings and transfer them to every day look that is comfy and fun.
THE STRUCTURED FEDORA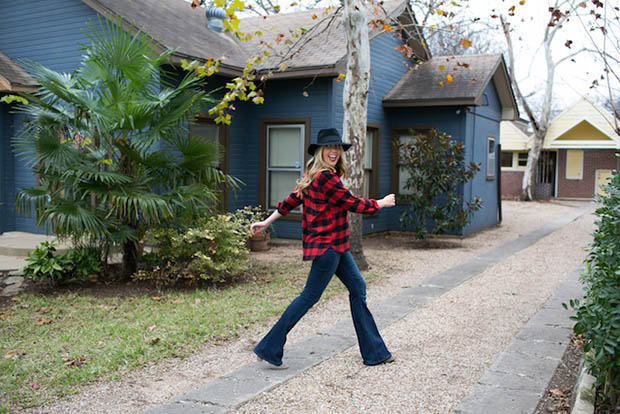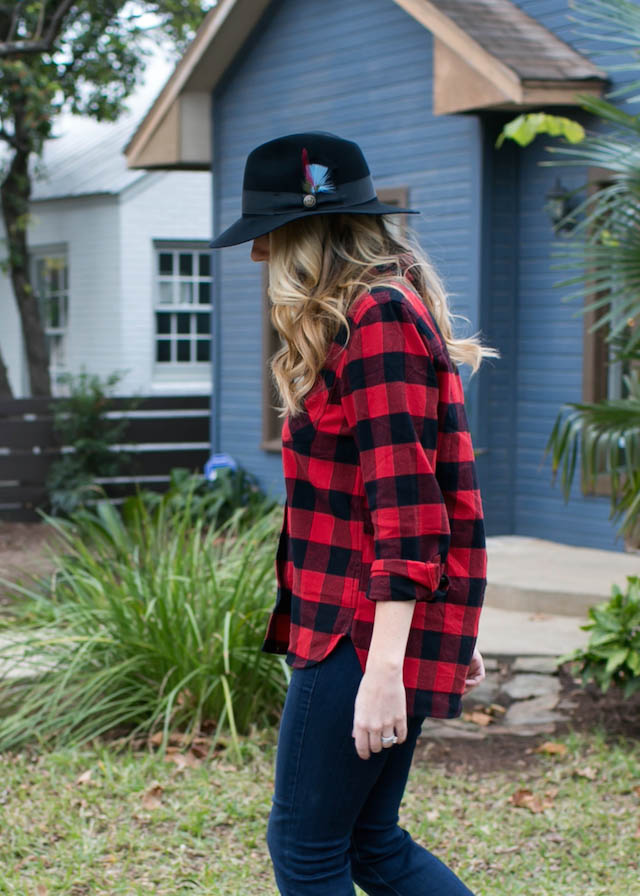 I have had this hat for years and I wear it all the time!  It's a little larger than a standard fedora and I like to put a feather in it to make it feel a little more special.  Also…have you invested in some flares yet?  You can't help but take those big wide steps to make them swing!
What do you think?  Do you already have these in your wardrobe?  I'd love to hear in the comments below and make sure you hop on over to The Strand to hear about how you can keep your hair looking fabulous on the days you wear a hat!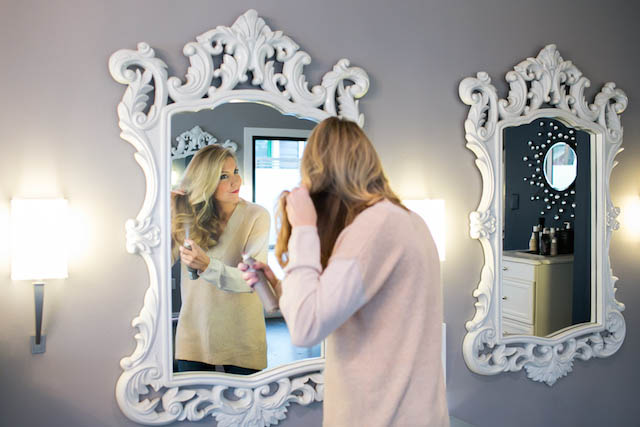 CONTRIBUTORS:

PHOTOGRAPHY:  Melissa Glynn has spent the past six year developing a style that aims to show off just how fantastic you are.  This self proclaimed "Texas girl" loves creating images that are classic, timeless, and lovely.  When she's not behind the camera she loves playing with her pup "Nolte", riding bicycles, traveling, yoga, and a really great glass of red zinfandel!