Okay so it's almost Valentines Day.  Whether you are super romantic or are planning a night with the girls, I thought I would put together a little simple gift guide to spark a little inspiration for this holiday.  I personally like the holiday because I love a theme and any reason to show anyone in your life some love!  It's not all about having a significant other and cramming into a restaurant with every couple in town.  Take the time to tell the people you love how you feel whether that's a bestie for life or your parents.  And hey…if that means you get them a little something then all the better.  I say do what makes YOU happy come Sunday night and treat yourself and the ones your love!
Most of these gifts are under $50 and since they are from Nordstrom that means you can order online and PICK UP IN STORE…this is great for you last minute folks!  I just learned about this little feature and it's great for people like me that love to shop online but don't have the patience to wait for it to arrive (shhhh!).
GIFT GUIDE FOR HER
I think girls are so easy to buy for when it comes to Valentines, you can go pretty girly here and us ladies will be happy.  I also love coupling a gift with an experience like a cute nail polish with a gift card for a pedi or a robe and a gift card for a spa!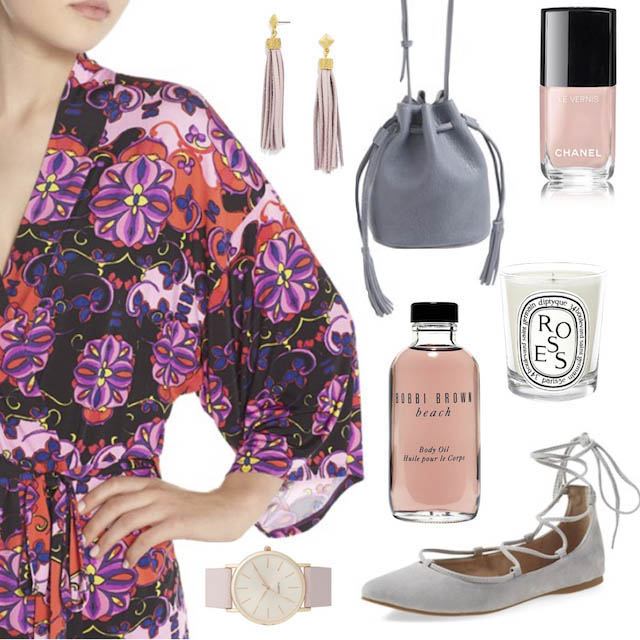 Kimono // Tassel Earrings // Bucket Bag // Nail Polish // Candle // Body Oil // Watch // Lace Up Flats
GIFT GUIDE FOR HIM
For him, I think it's a little tougher.  You don't want to go overly mushy (unless he's that kind of guy) so go more practical and get the guy in your life something he won't buy himself or something he didn't even know he wanted!  Have you seen these little Polaroid cubes?  So cool!  Or maybe he just broke his sunglasses and needs a new pair!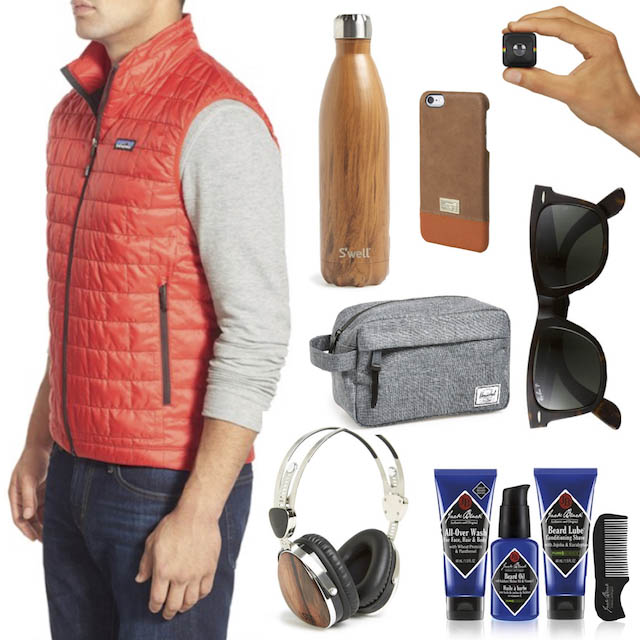 Vest // Water Bottle // iPhone Case // Polaroid Cube // Sunglasses // Dop Kit // Headphones // Body Wash
Okay I want to hear from you?  How do you feel about Valentines Day?