I am so excited to see so many of you linking arms with us in our Pick 5 Pledge initiative. As I already mentioned, I am resisting the urge to completely freak out and throw everything in my house away and I'm leaning into making better choices.
SO HERE WE GO…SWAP #1:  KIDS BATH PRODUCTS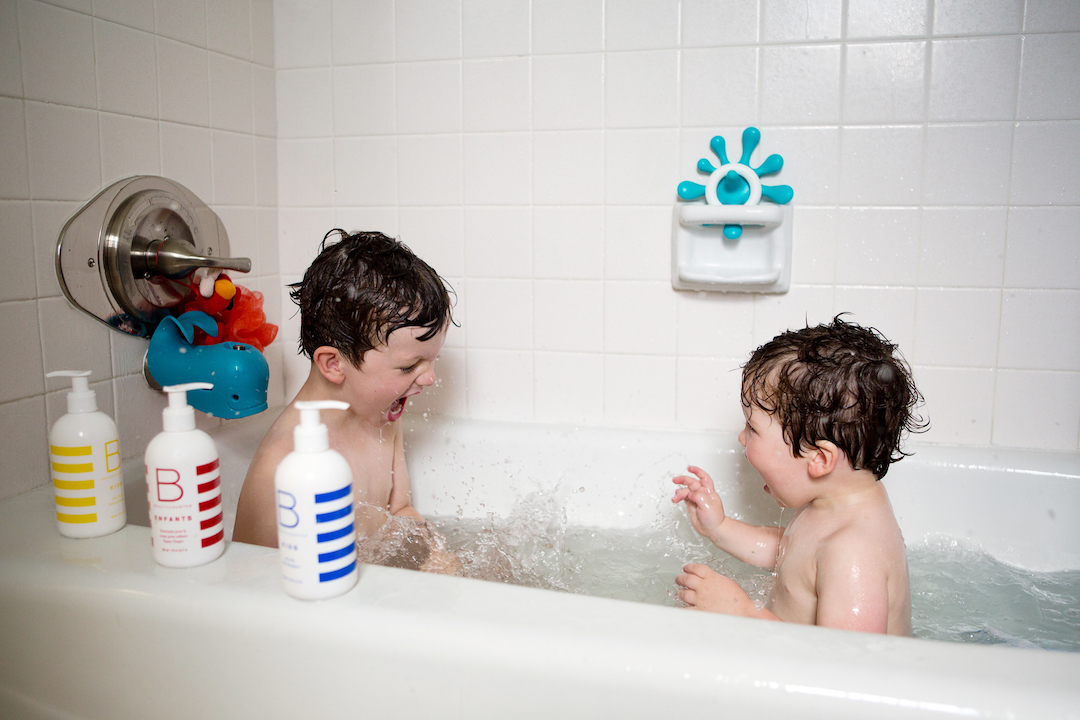 I was absolutely mortified when I looked up the "natural" bath products I thought I was using on the Think Dirty app and realized it rated a NINE out of ten on the crap factor.  No thanks!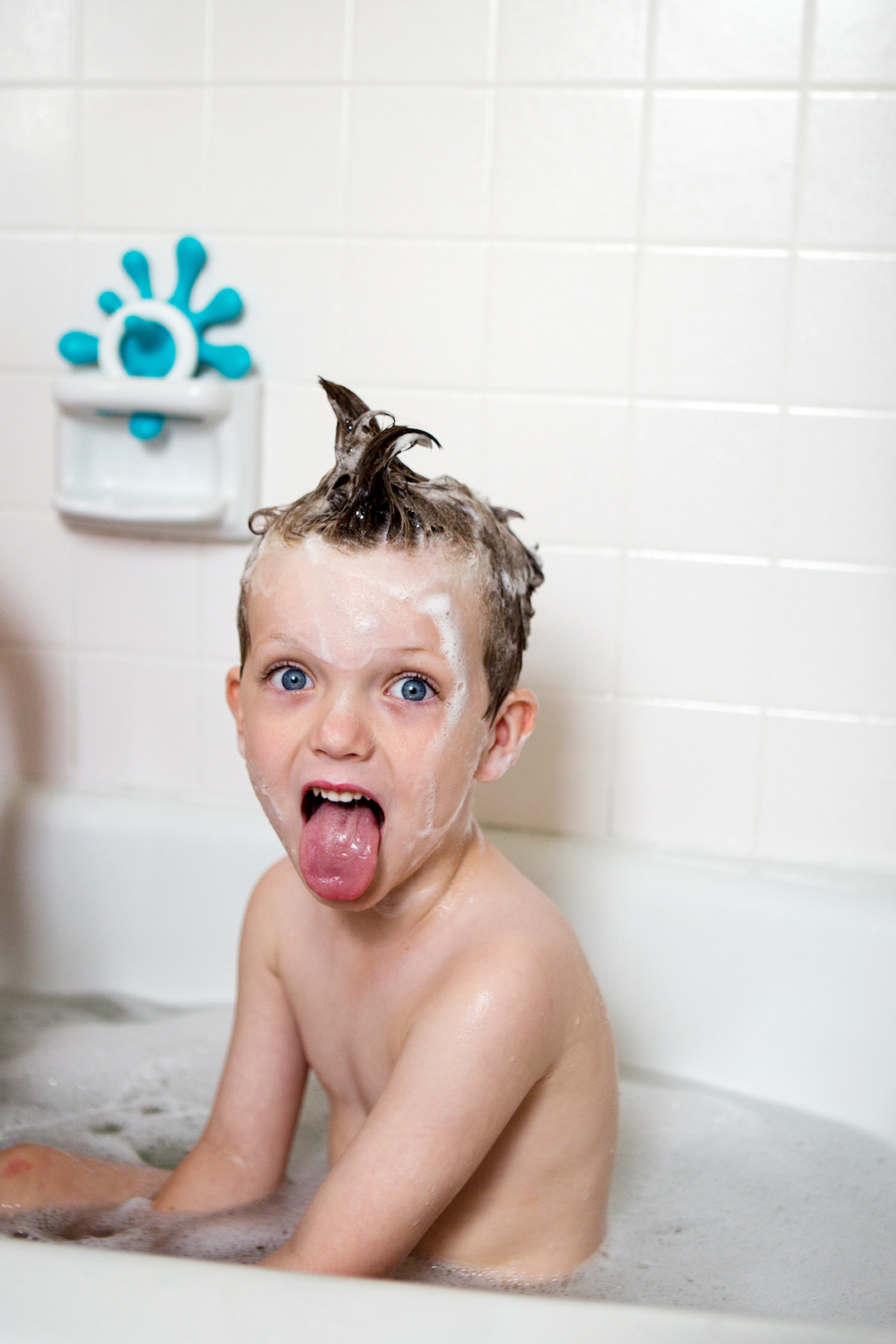 I got the three pack of Shampoo, Conditioner, and Body Wash in the Beautycounter Kids Line and have been in love!  As a hair stylist, I am embarrassed to say I wasn't really paying much attention to the shampoo I was using on the boys b/c their hair is short and they are kids but WOW can I tell a difference.  Their hair is softer, more manageable and they love their new special goodies!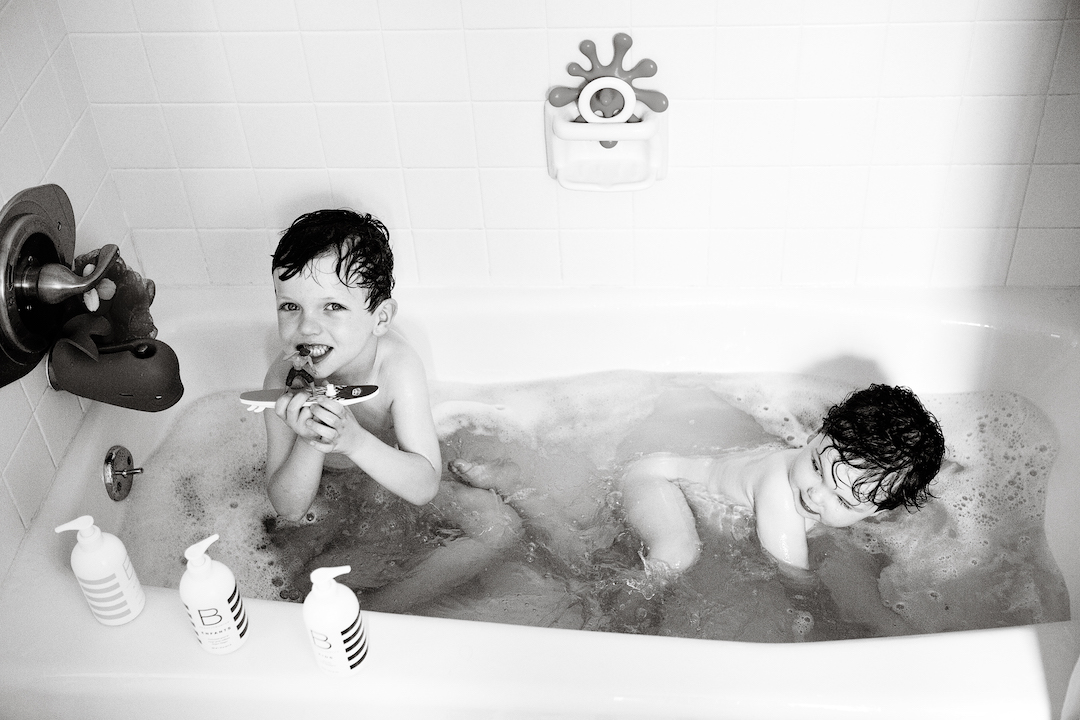 For those of you with babies – you might try the Baby Line instead because it's fragrance free and tear free but as you can see from the pics we get it all over their faces and no complaints!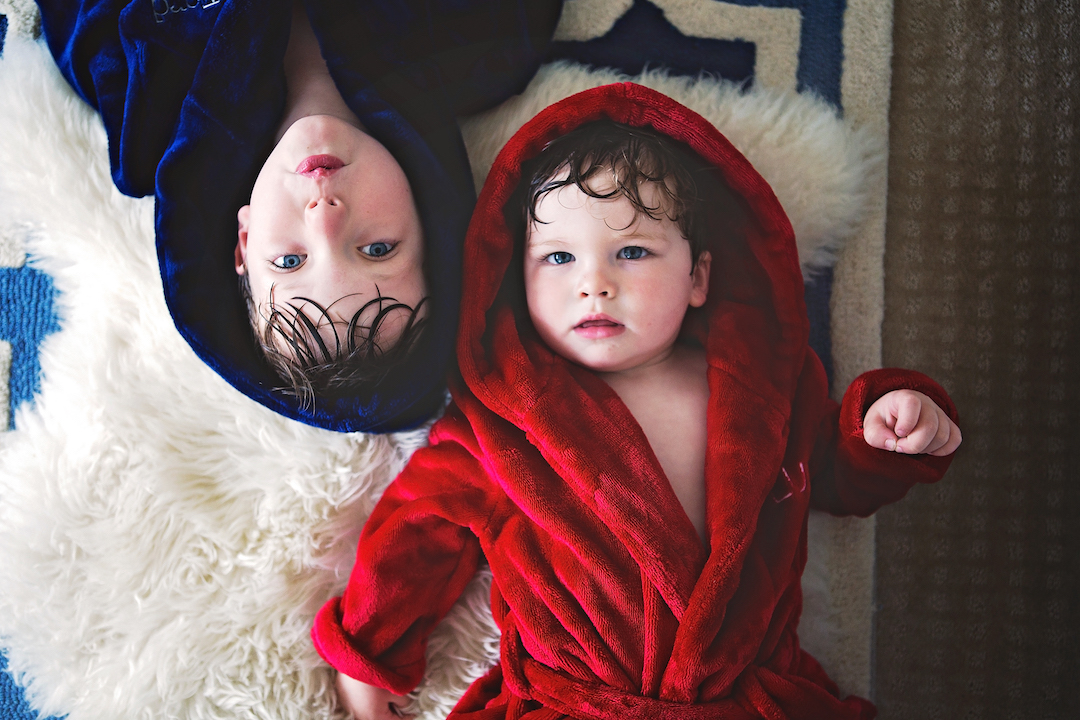 Hope this helps and hope you consider swapping out the products you are using on your littles.  A friend of mine recently ordered this three pack because her toddler has been drinking the bath water so now she feels better about what's in that water…ha!  Aren't kids hilarious?
Have any of you made the switch?  Comment below with your swaps and make sure you are tagging #pick5pledge on social media and sign our pledge so you can be entered to win $100 to shop safer!
Shop safer beauty products right this way!
Special thanks to Heather Gallagher for coming to our house and capturing some fun images for this special project.  She is incredibly talented at capturing the true essence of your families personality.  Stay tuned for even more cuteness from Heather here on the blog in the coming weeks!