I am beyond excited that I can finally share the finalist for the HEM JEANS DENIM CHALLENGE.  With very little guidance (the only rule was that it couldn't be wearable) these submissions blew my mind.  A few of them you may recognize from the WREATH CHALLENGE and there are even some new creatives that joined the fun!  It's incredible how different they all turned out and I cannot tell you how happy I am to stay out of the voting process (whew).  Many of them are sharing full DIY's on their sites so make sure you check them out and show them some love but most importantly make sure you cast your vote for your favorite!  As a reminder, the public gets one vote and then the ladies at HEM will get a vote along with past CHALLENGE winner Gilbert to decide who wins the FREE pair of jeans from HEM and one on one shopping sesh to pick out the perfect pair.  Please join me in congratulating these incredible artist on an amazing job well done!  Voting will end April 7th at midnight.  You can only vote ONCE so scroll down, choose carefully, share with your friends and then…
JEN DIPASQUALE
Interior Designer and Owner at Revival Designs
This was the perfect challenge for me because I love looking at objects and repurposing them, especially into art pieces.  I really like the idea of faux taxidermy but didn't want a white one or one of the neon colors you typically see.  I started working on my son's gallery wall in his bedroom and decided to play with a more textural interpretation.  I cut the strips of denim and decoupaged them onto the bust that I had purchased and absolutely loved the result.  I hope you do too!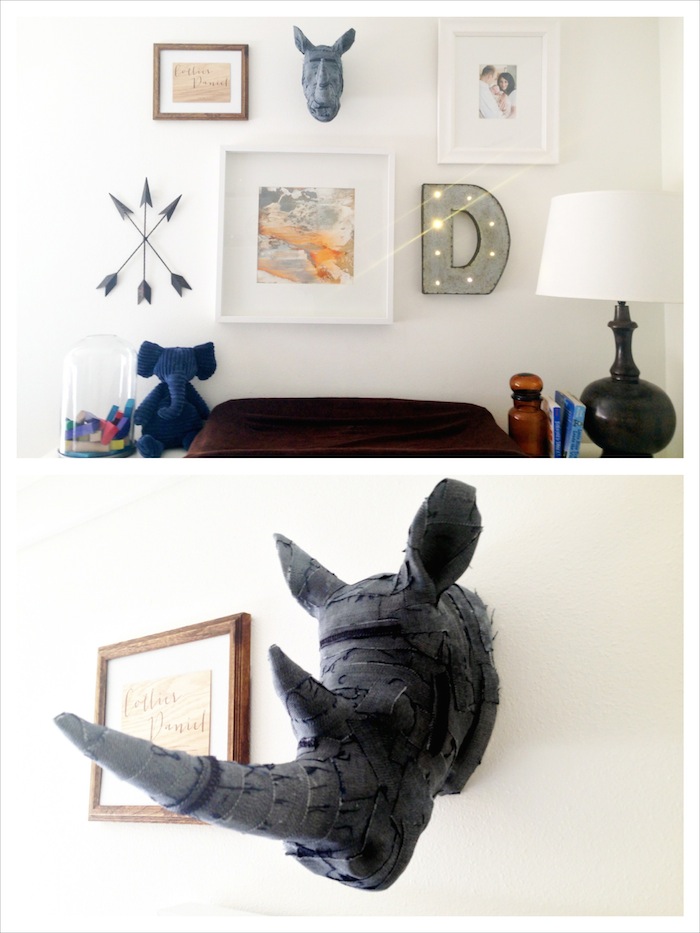 KATIE TAYLOR
http://www.spraypaintanchardonnay.com
I cut the original rope seat off of an old straight back chair I found at an antique sale.  Using Annie Sloan's chalk paint, I painted the chair Antique White, and let it dry.  While the chair was drying, I cut strips of denim into 1.5″ strips.  I then created a tribal weave pattern with the denim strips and stapled them into the chair.  Voila!  For more information visit Spray Paint & Chardonnay.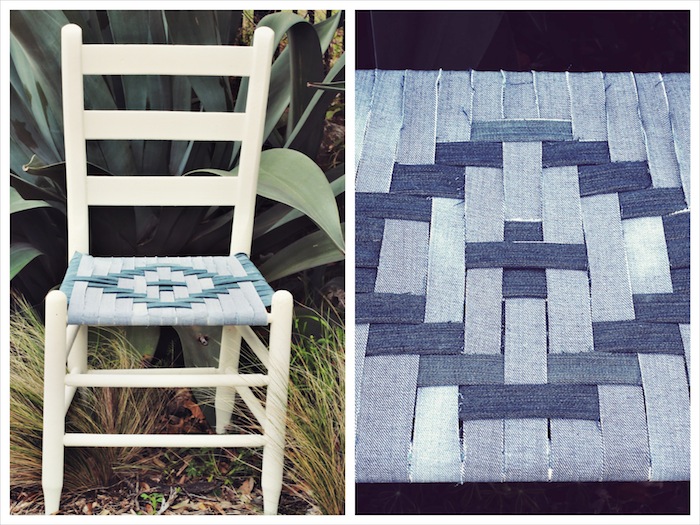 ERIN BENNET
http://www.gracewithease.com and http://www.therossbennettcollection.com
I love interior design and figured why not do an upholstery project. My design for the upholstery was the way brick streets are set together, in kind of a zig zag pattern. I didn't want the denim to look at all with like denim, so I bleached as much blue out and dyed it the color of these beautiful, bright pink flowers that are outside my house.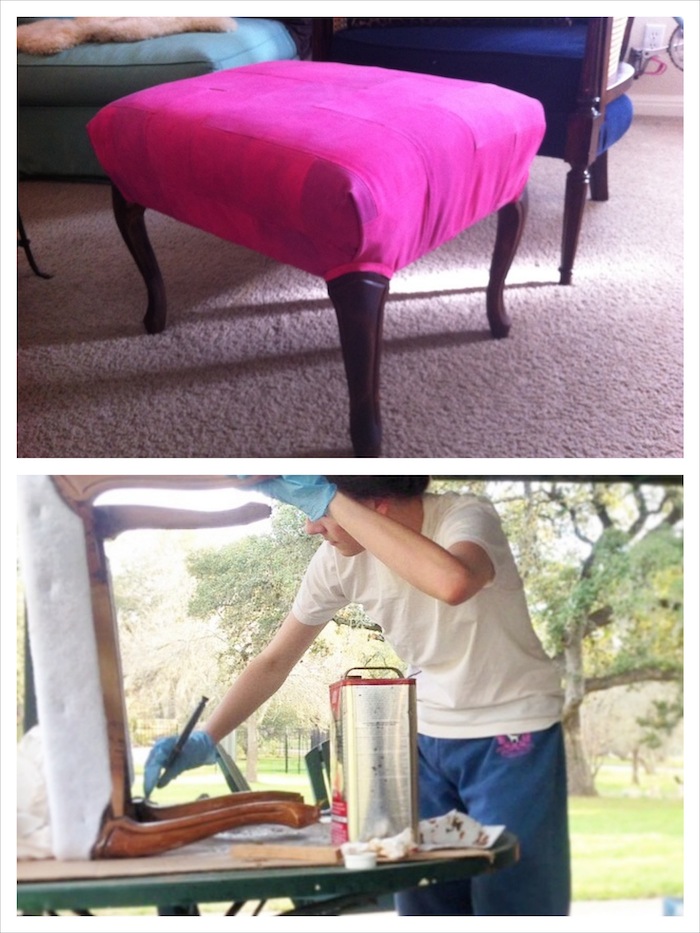 CRISTINA FACUNDO
http://www.cristinafacundo.com
I made curtain tiebacks out of three pairs of old denim. The idea was born out of functionality. I have been staring at these curtains for too long. I have a gorgeous home office but instead prefer to sit at the kitchen table by the window with the most sun. I cut and tore into strips and assembled together but felt like it needed something. So I dip-dyed them in bleach! Here's the finished project.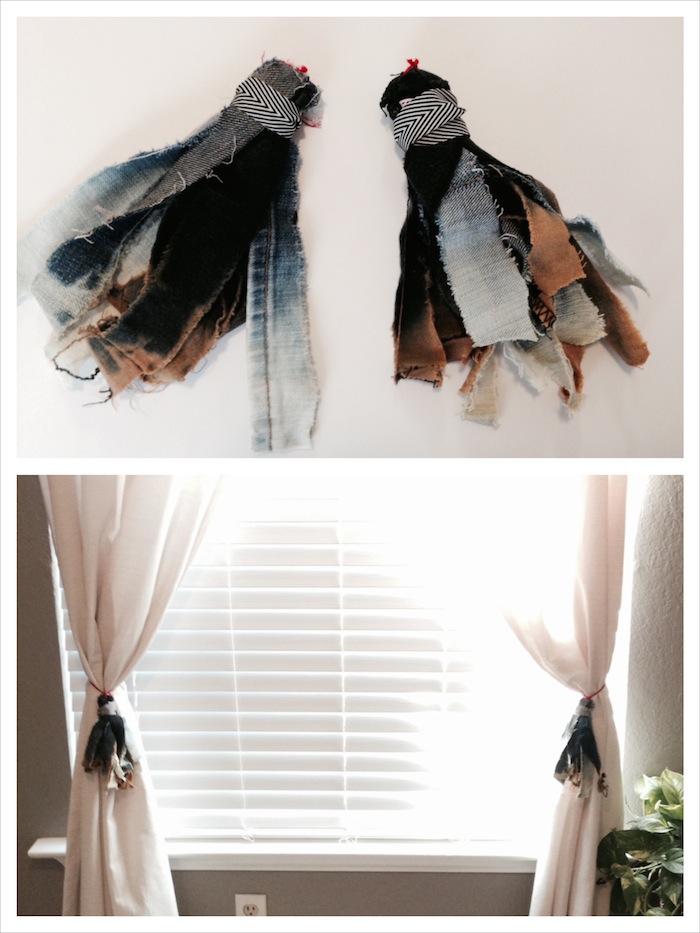 JENNA LEVY
Fashion Student
I have always had a deep seeded love for the Native American culture (grew up in Southern California vacationing in Arizona and Utah). When I heard about the challenge I was unsure what to create because I recently sold my sewing machine which limited my options!  I looked into the art of knotting and that's when I remembered a macrame project. I tore 3 pairs of old worn out jeans into thin strips, bleached them, washed them and then used various knots I learned from my days as a Girl Scout.  I love the way it turned out!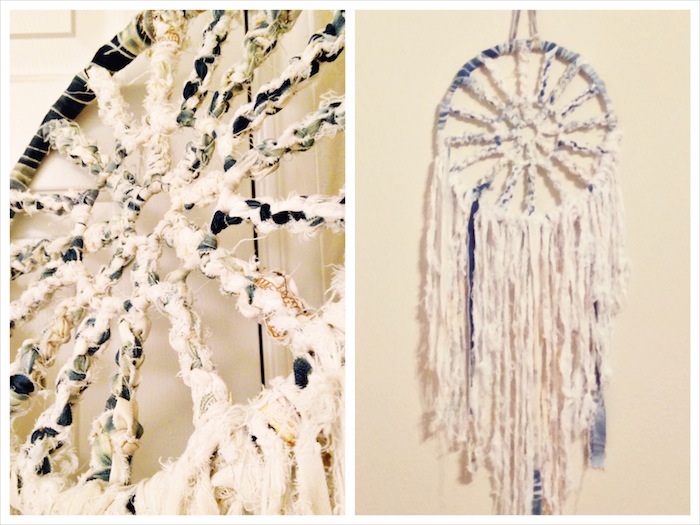 SIDNI WINETROUB
http://www.diapersanddogfood.com
From the moment the Denim Challenge was announced I knew I wanted to do something for our nursery! After a quick trip to the hardware and fabric store, one long night with the staple gun, and a little help from the Hubs, my custom upholstered, monogrammed cornice board window treatment was complete! I love how chic white denim can look.  It seamlessly adds a bit of style to the room while perfectly coordinating with our crib bedding! I hope our little guy approves…and you too!  For full DIY check out my blog.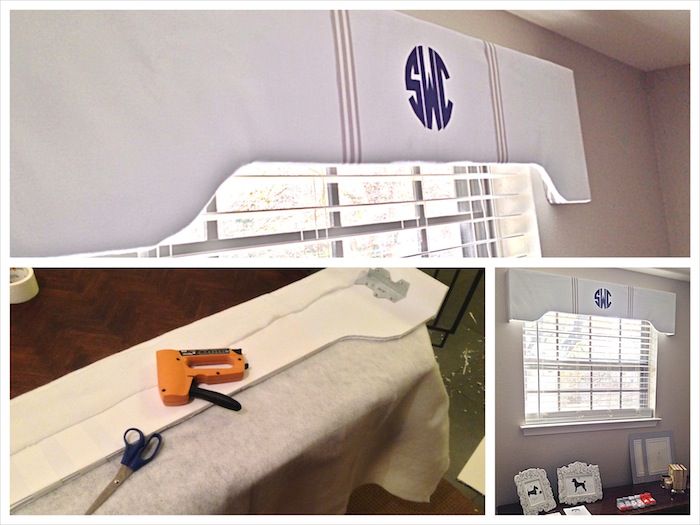 THE CHIC BURROW (

Haley & Leslie Berry)

A Texas twist on the dainty earring frames we have seen in stores. I recently purchased a cactus ring holder (as seen in the photo) and thought this denim and burlap earring holder would be the final touch to the southern theme of my jewelry display.  Make sure you check back to The Chic Burrow for the full DIY!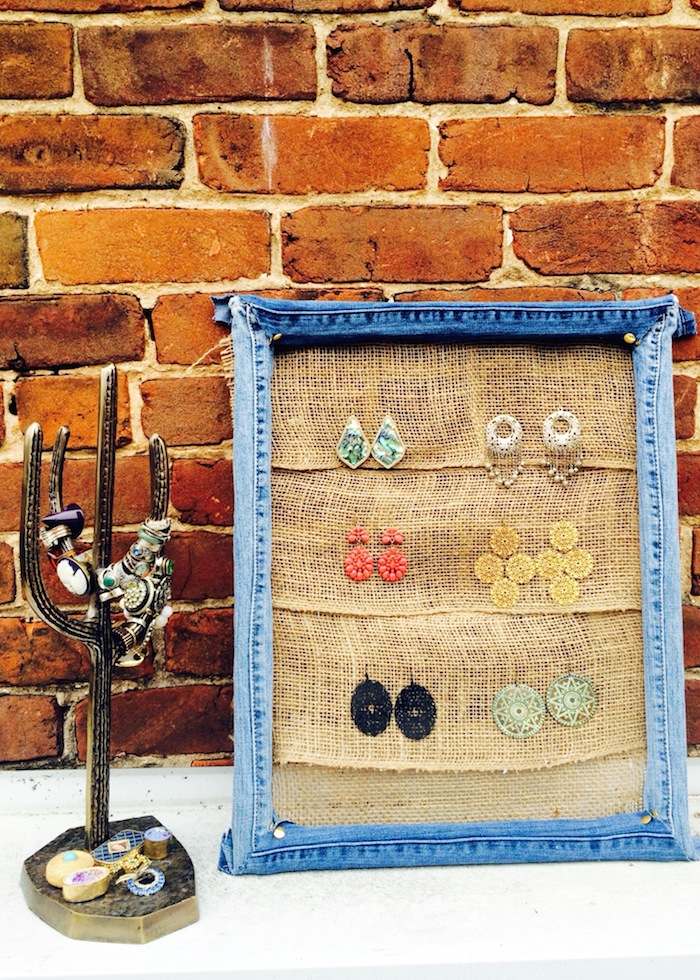 CALLIE SPEER
Pastry Chef at Swifts Attic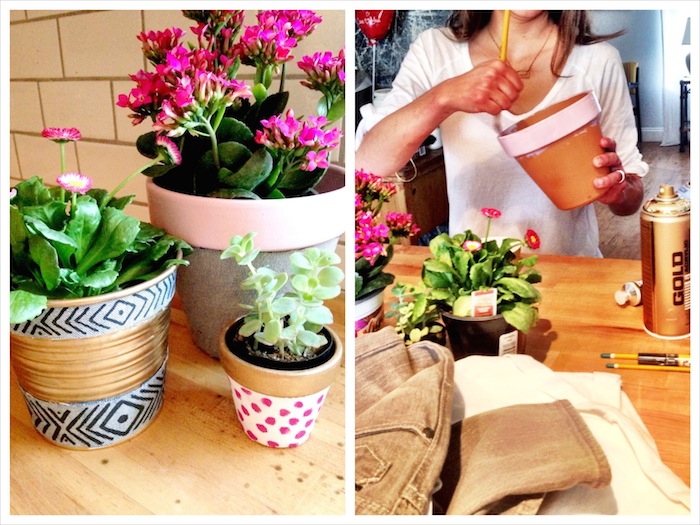 We still need YOUR help, the public will count as one vote in the voting process so make sure you take a second to cast your vote below and if you'd like to be included in our next challenge, email us at hello@marthalynnkale.com!