We opened Mirror Mirror the week after we returned from our honeymoon and six months later I was pregnant with Ford (hey oh).  It's hard for me to wrap my brain around what all has happened in the past three years of marriage.  To say it has been a whirlwind would be a HUGE understatement.  I wouldn't have it any other way and I certainly can't imagine doing it with any other person.
On our first anniversary, I was very pregnant and so we did a photo shoot to celebrate our first year of marriage.  It has now become a tradition (along with watching our wedding video every year) and it's been a lot of fun!  It helps that we have the BEST photographer (and friend) and I am so grateful that Cory Ryan has tolerated all of my crazy ideas and documented nearly every precious milestone along the way.  I want our anniversary shoot to be a true snapshot of the past 12 months and to be an intentional pause in our occasionally chaotic lives to celebrate our family.   This year  has been busy.  Busy lives, busy jobs, VERY busy toddler.  Additionally, having lived in our house for over a year we finally are getting around to making our house a home!   Since we just finished our living room (more on that on a later post) I thought it would be the perfect location to capture the year.  The past year has been one of constant motion, laughter and Ford has really blossomed into a full blown toddler (moms can I get an amen) and I feel like these pics perfectly captured that.  I love watching Ford learn new things each day and I really love watching Trevor be a dad!  I feel incredibly grateful to be blessed with such a strong supportive husband like Trevor and I can't wait to see what each new year will bring!
Scroll down for a stroll down memory lane and a few of my favorites from this years shoot!
WEDDING DAY – THE BEGINNING

YEAR ONE – BABY ON BOARD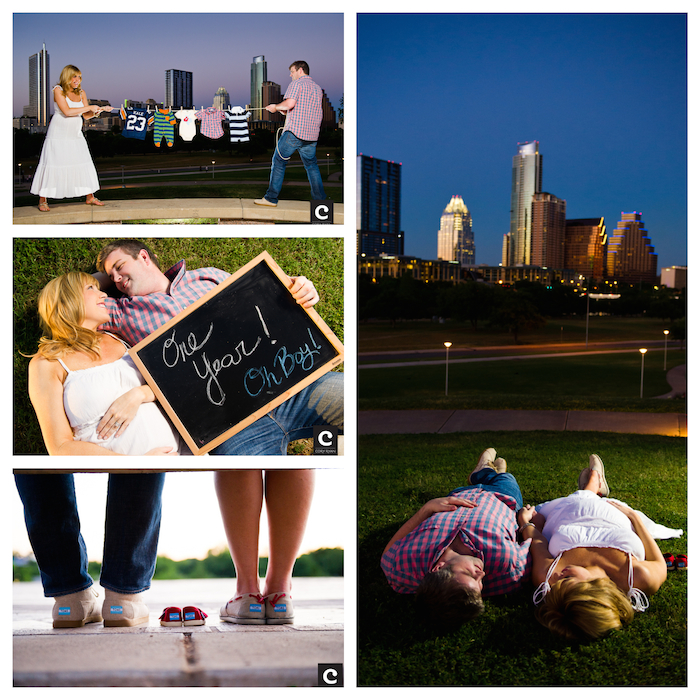 YEAR TWO – MOVED INTO OUR NEW HOUSE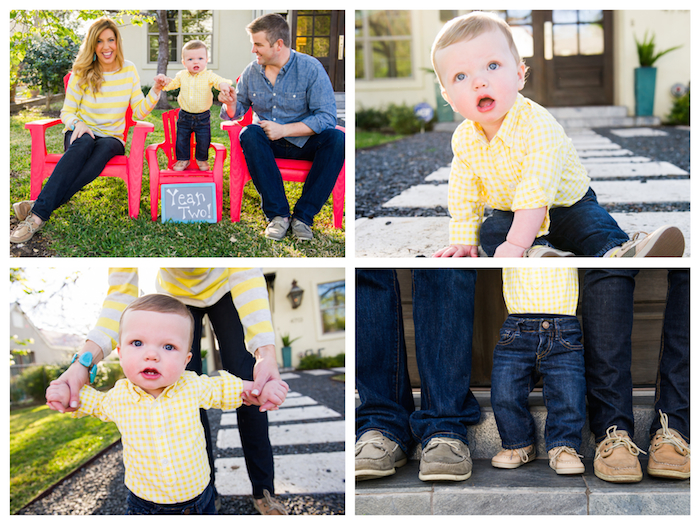 YEAR THREE – MADE OUR HOUSE A HOME