This is hands down my favorite tradition.  Every year for our wedding anniversary we do a little photo shoot that's indicative of the year.  It's such a great time to just hit pause and look back at not only the last trip around the sun with my best friend by my side but also take a trip down memory lane from these photo shoots over the years.  We have had the pleasure working with Cory Ryan (our wedding photographer) on concepting and shooting these each year!
This year presented a special circumstance since Cory just had a sweet baby boy and  I couldn't bare the idea of someone else shooting this special tradition. So we got creative.
But before I jump in to celebrate year #6 I thought I'd pick one photo from each year that stood out to me as I took a trip down memory lane this year…
OUR WEDDING DAY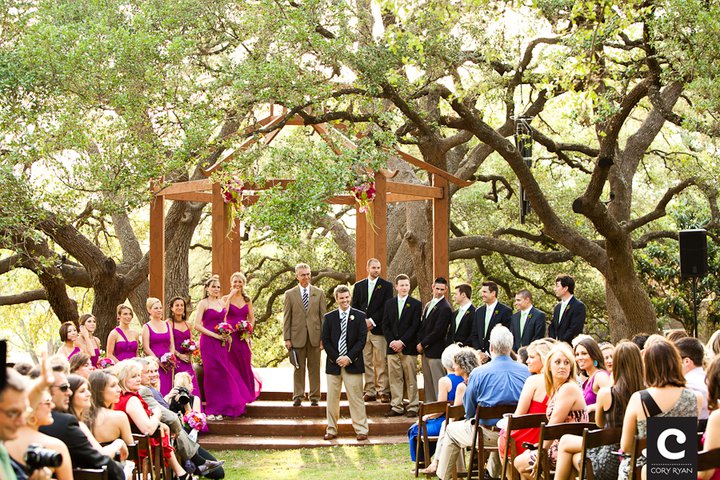 What got me with this photo was the look on Trevor's face.  I mean, I don't think I've ever really stopped on this photo but it stopped me in my tracks this year because he still looks at me that way!  Seriously.  And I also feel incredibly blessed to have all of those people standing up there still in our lives even though we are all scattered across the country.
YEAR ONE:  BABY ON BOARD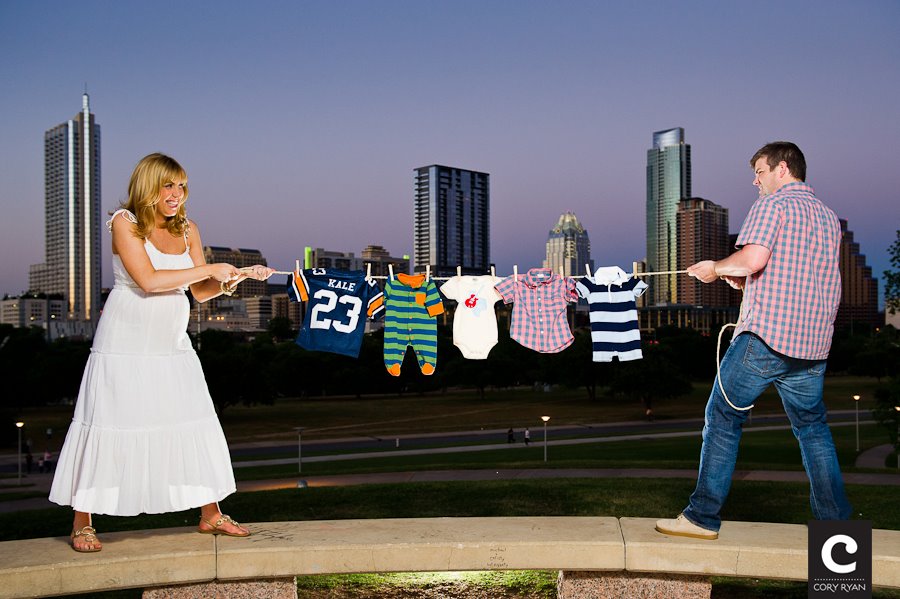 Yep, we didn't waste any time and we had also opened Mirror Mirror this year.  I look at this photo every year and it's so fun to remember TWO kiddos wearing all those little clothes.  What also jumped out at me was the skyline of Austin.  We may have to go back to this location one year and snap this same pic for comparison!
YEAR TWO:  WE BOUGHT A HOUSE (MEET FORD KALE)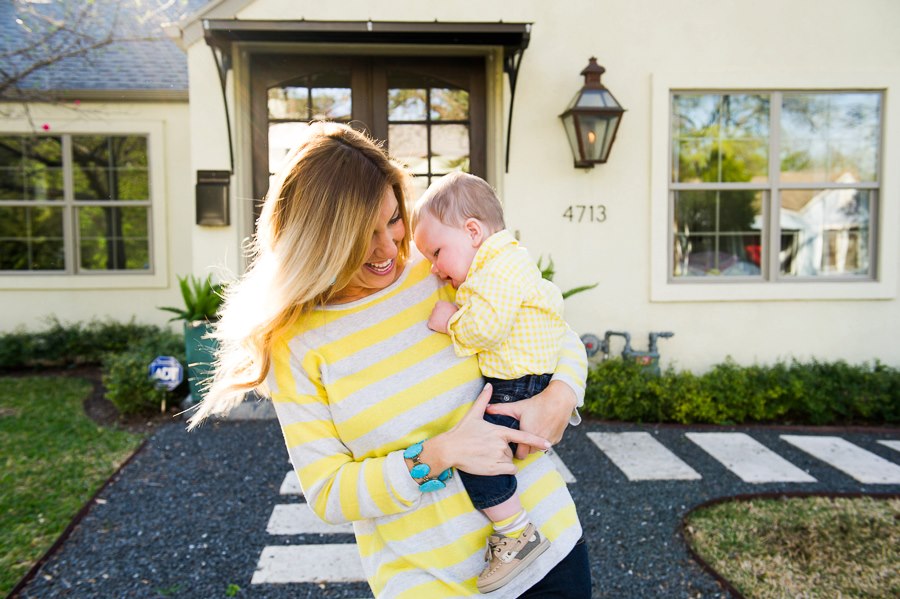 Gosh it's hard to believe that Ford is starting Kindergarten this year.  I feel like it was just yesterday that we were standing in front of our new house and he was so tiny!  I had a really tough first year as a new mama so I love seeing this sweet picture of us.  He is such an amazing little guy and I love his energy and determination.
YEAR THREE:  WE MADE OUR HOUSE A HOME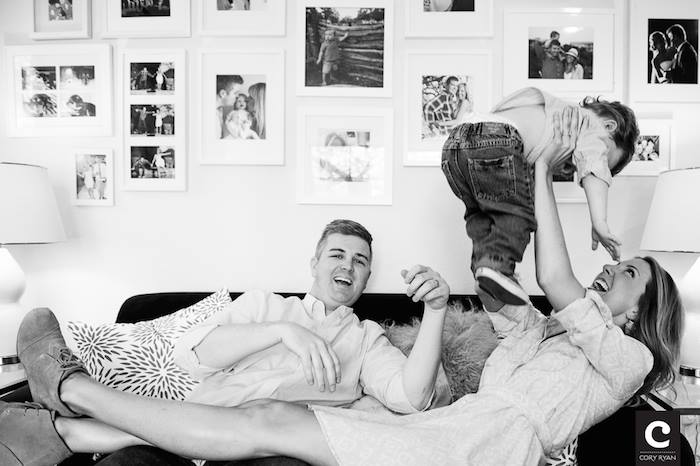 Moving into our house when Ford was just six weeks old meant it took us awhile to get it pulled together.  At the time of this shoot we had just finished decorating our front living room (thanks Claire!) and so we just did the shoot at home.  I loved that gallery wall!
YEAR FOUR: BABY #2 ON THE WAY
Here we go again!  Honestly, it was a miracle that we pulled off a shoot that year since I was pregnant but Cory had the idea to shoot at Sawyer and Co (our wedding caterers restaurant).  It was such a great backdrop to go a little preppy and I always love an excuse to get dressed up!
YEAR FIVE:  MEET LUKE #BOYMOM
I had been dying to shoot at this iconic Austin location so why not go for it for #5.  This picture truly sums up how it feels to live in a house with two little boys and I wouldn't trade it!  Loud, colorful, a little blurry and full of excitement.  I count my blessing every single day.
Okay so back to THIS YEAR…
This year, like every other year since Trevor and I met, has been a wild one.  The boys are growing and Luke is turning into a true toddler.  Ford had his first real year of school and we started a massive yard project.  Oh and both our careers have never demanded more!  With Cory (our beloved photographer) home with a new baby I seriously considered skipping this year (gasp!).  We even considered doing a shoot over Spring Break at the beach but we couldn't even get that together (please tell me you guys have these years) and it ended up being freezing.
So we had to get creative.
I have admired the work of illustrative designer Stephanie Jimenez for years.  I have drooled over her instagram and always wanted to commission her to do something for us.  This was the year!  We didn't have to be in the same room and I didn't have to pull together outfits for the entire family.  It was a dream come true.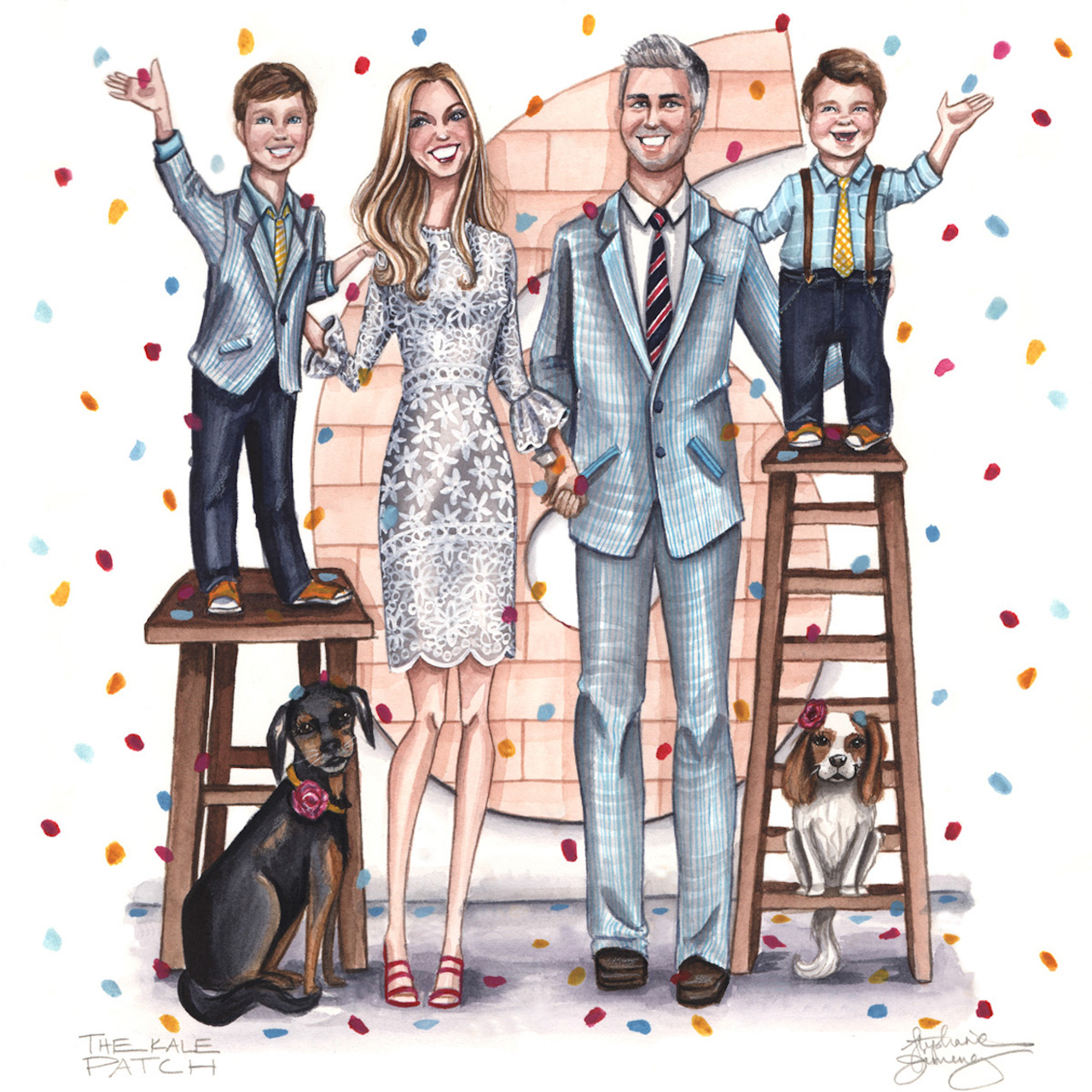 I mean could you just die?  Trevor is like EXACT and since this wasn't a real photo shoot we included our dogs Pilot and Portia.  She captured everything I love about our little family and this will truly be a piece of art that I will treasure forever.
While this picture is fun and darling and looks pulled together it will always remind me of the year we couldn't get it together enough for a real photo shoot.  And that's okay.  Anniversaries aren't about the glossy photo shoot (although they sure are fun) – they are about celebrating our marriage and commitment to each other every day in the good and bad and when things aren't so glossy.
I am one lucky lady to get to celebrate 6 years of marriage and almost a decade of time together with such an incredible man.
PS – Stephanie was kind enough to snap some pics during the process so keep scrolling.  I am completely blown away by the talent and highly recommend you doing this for your family.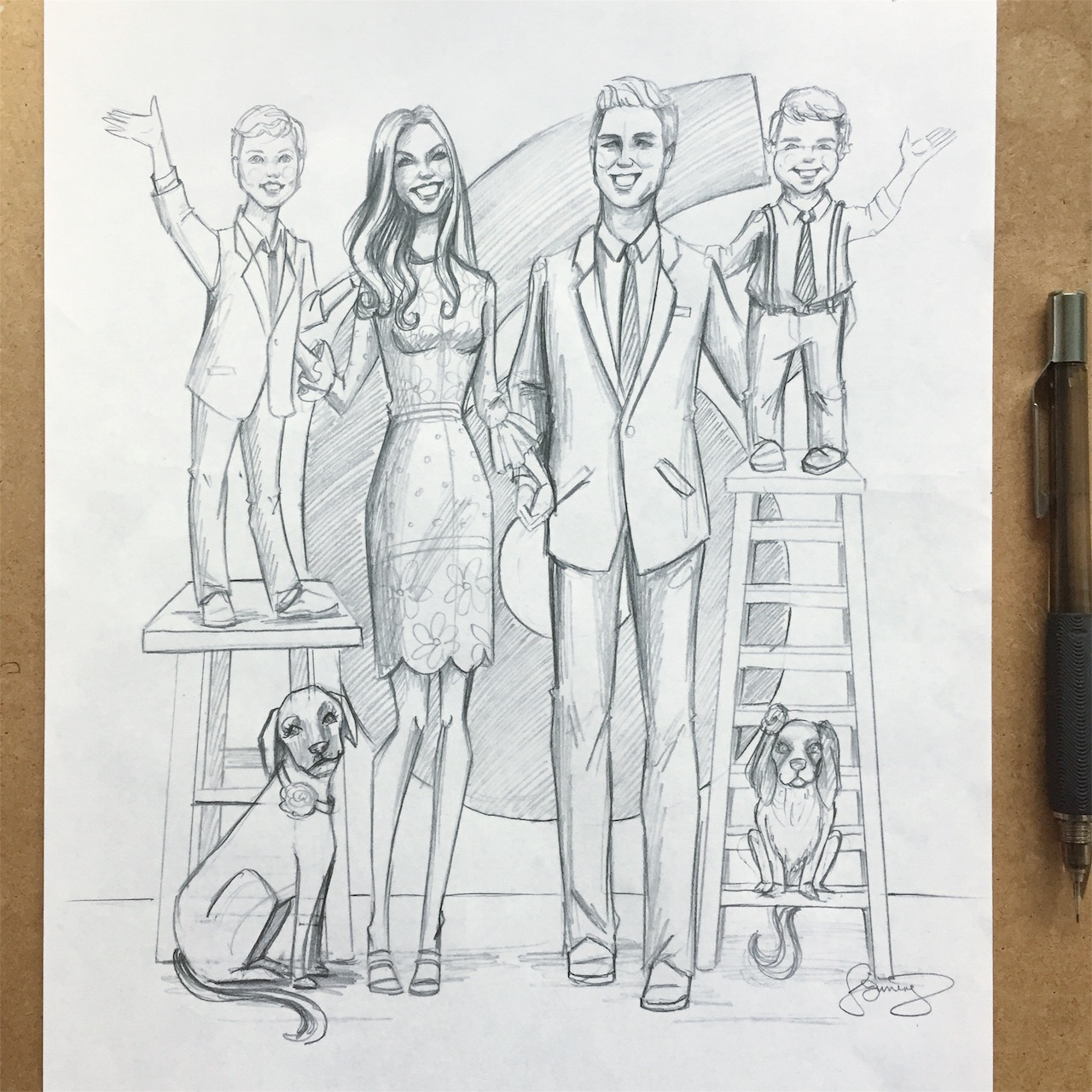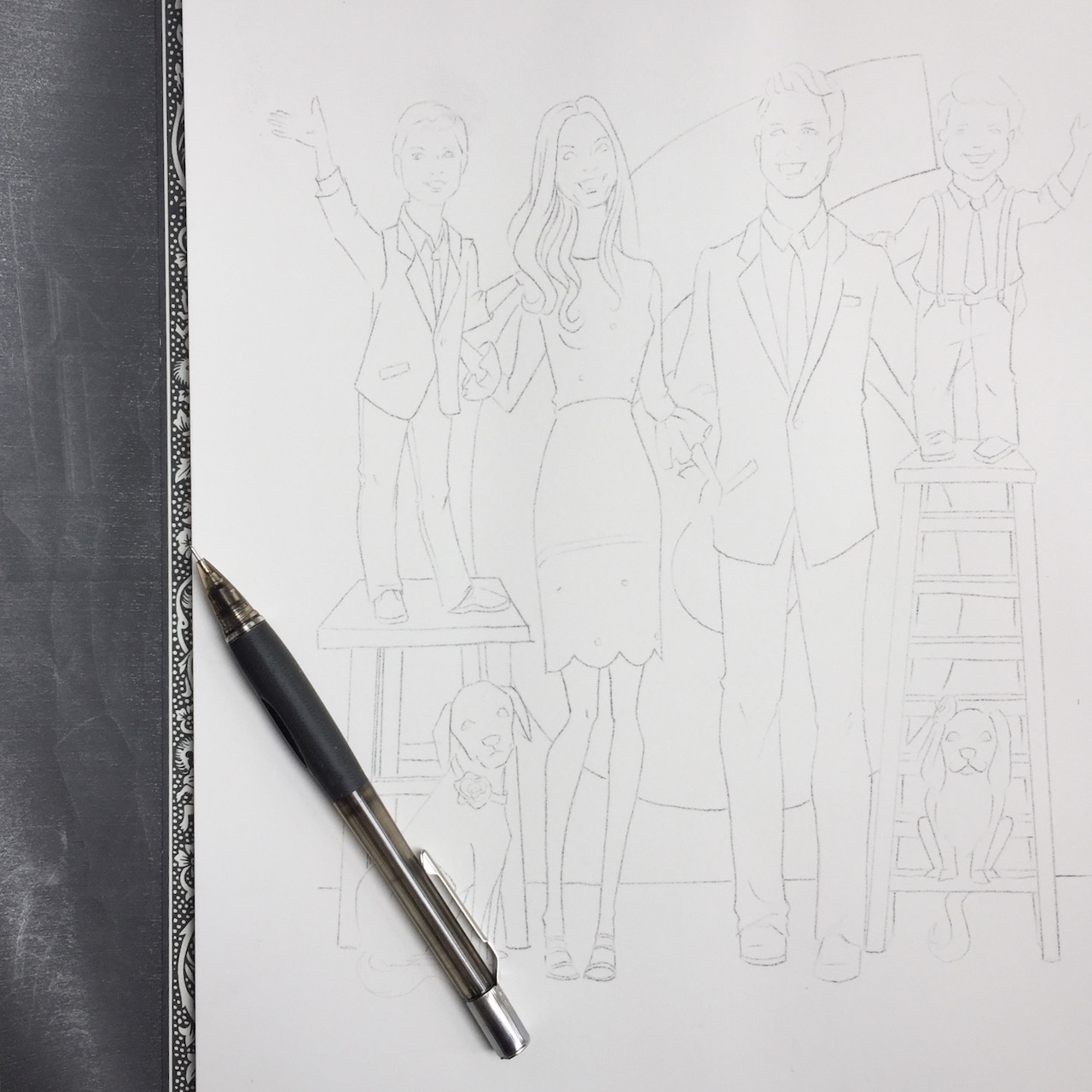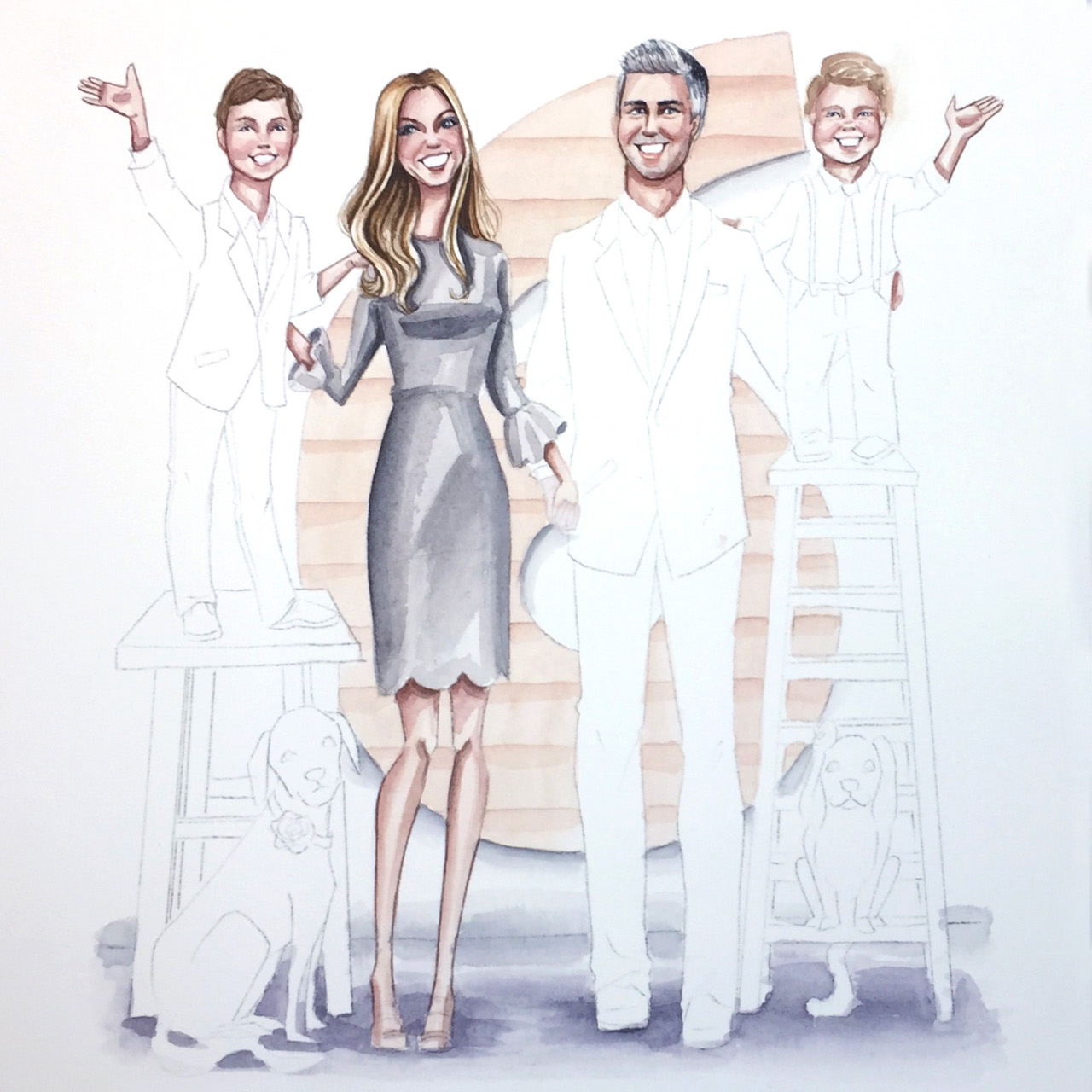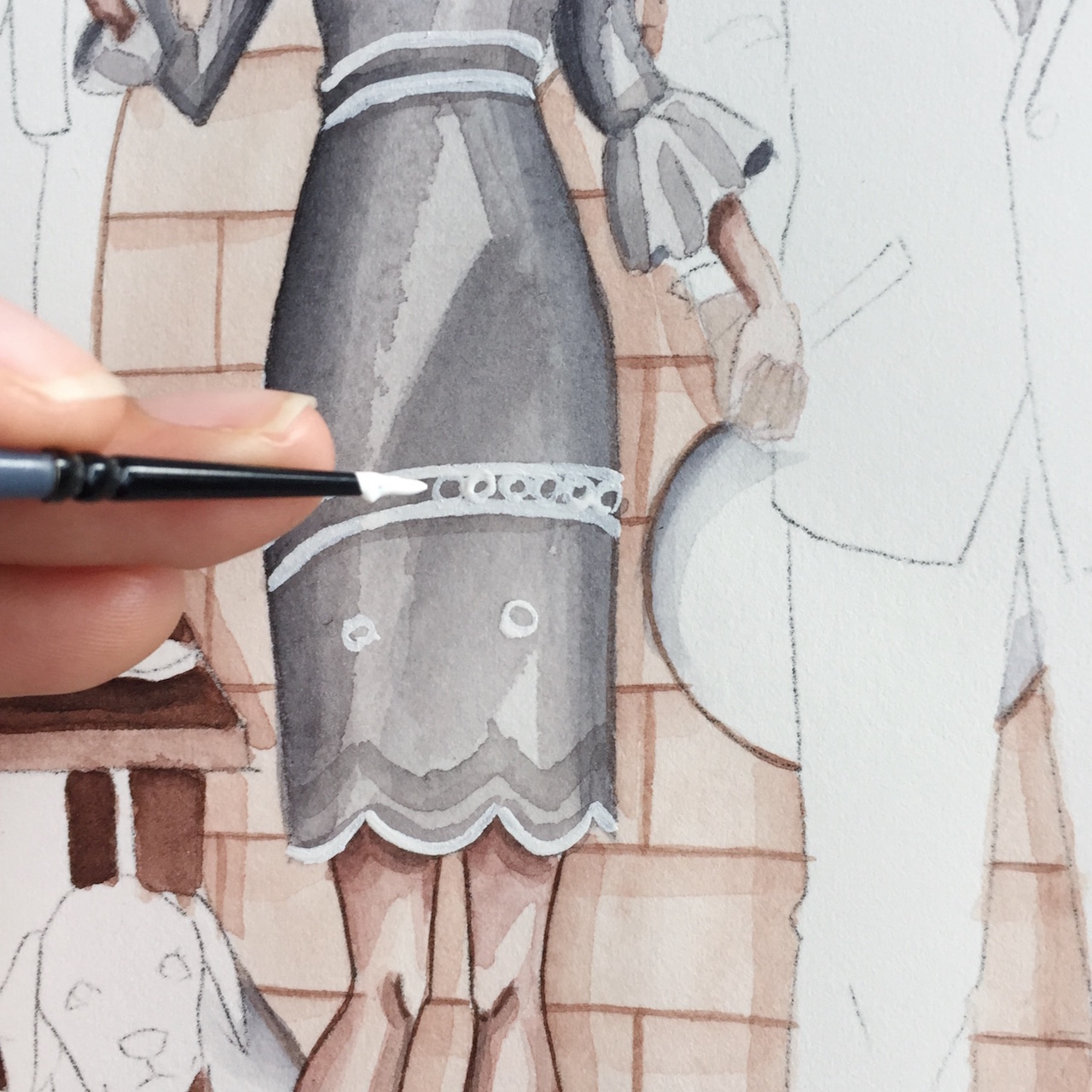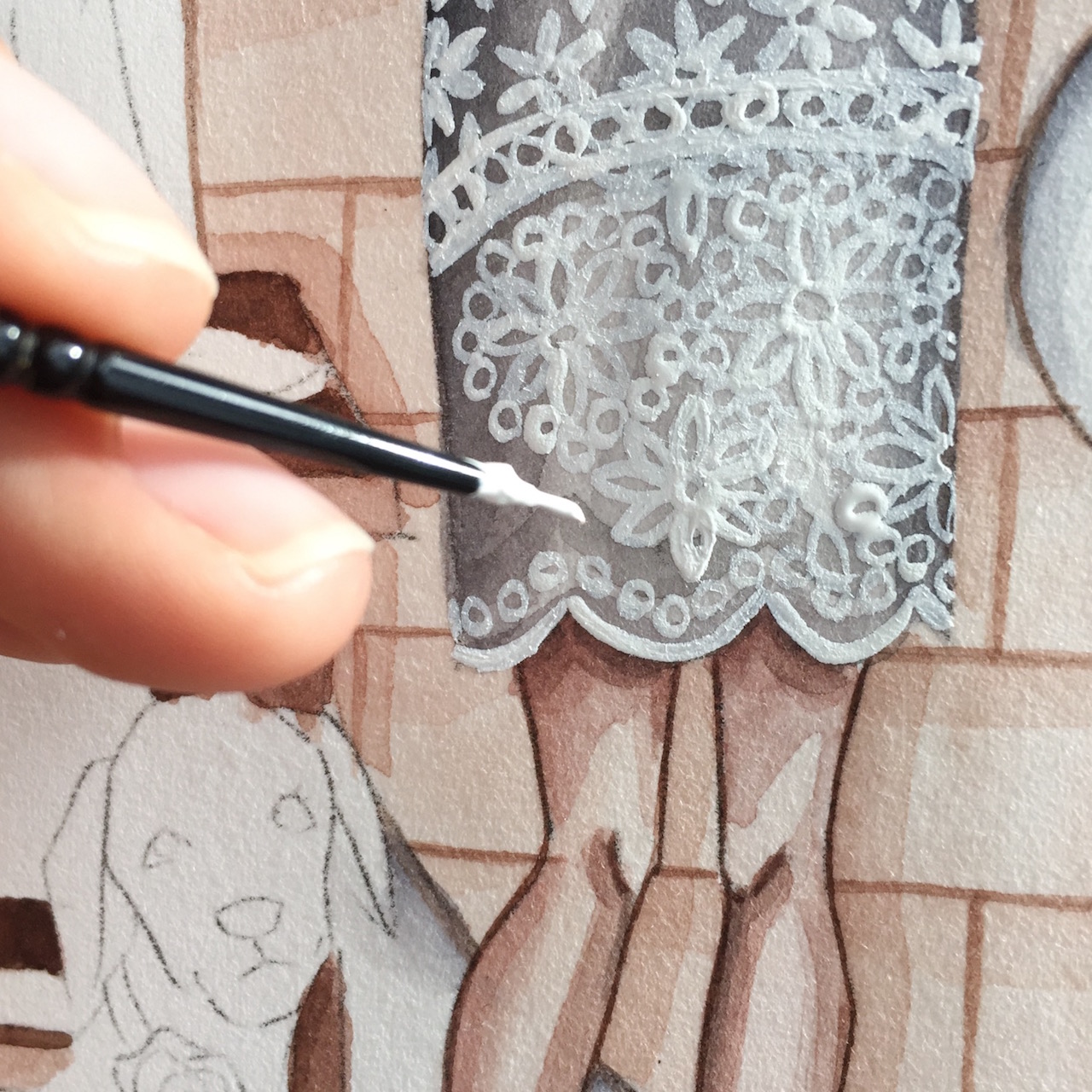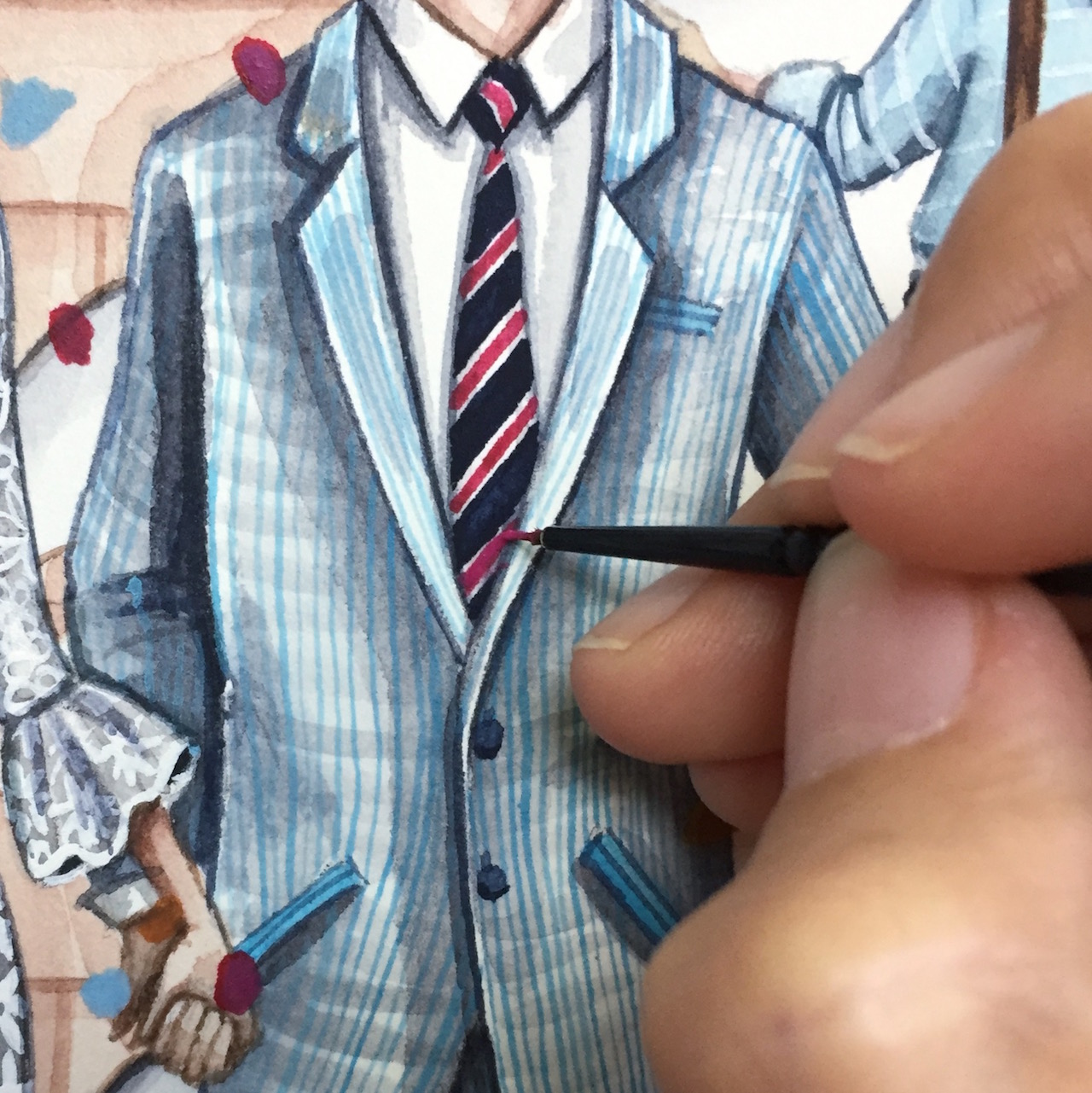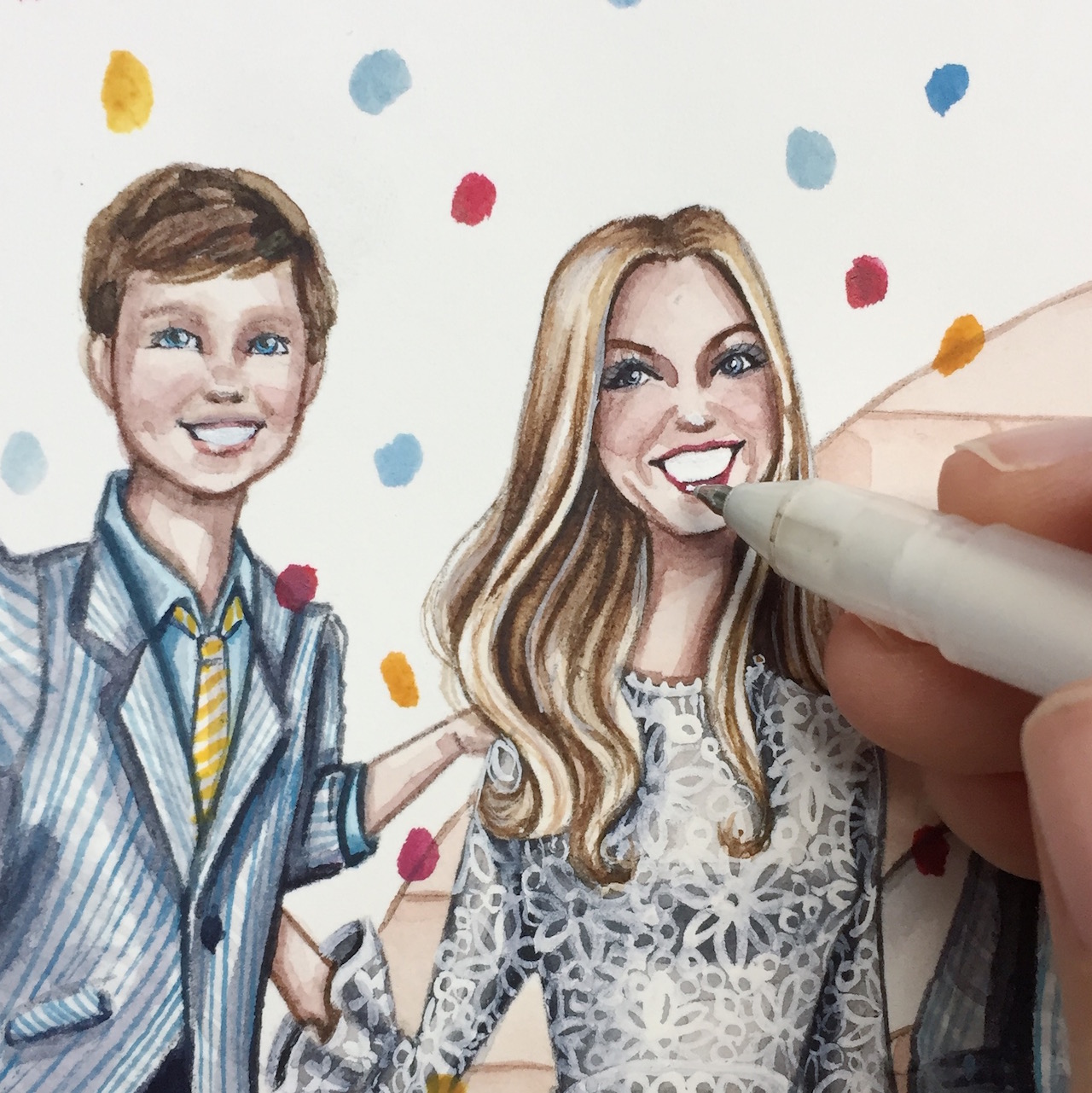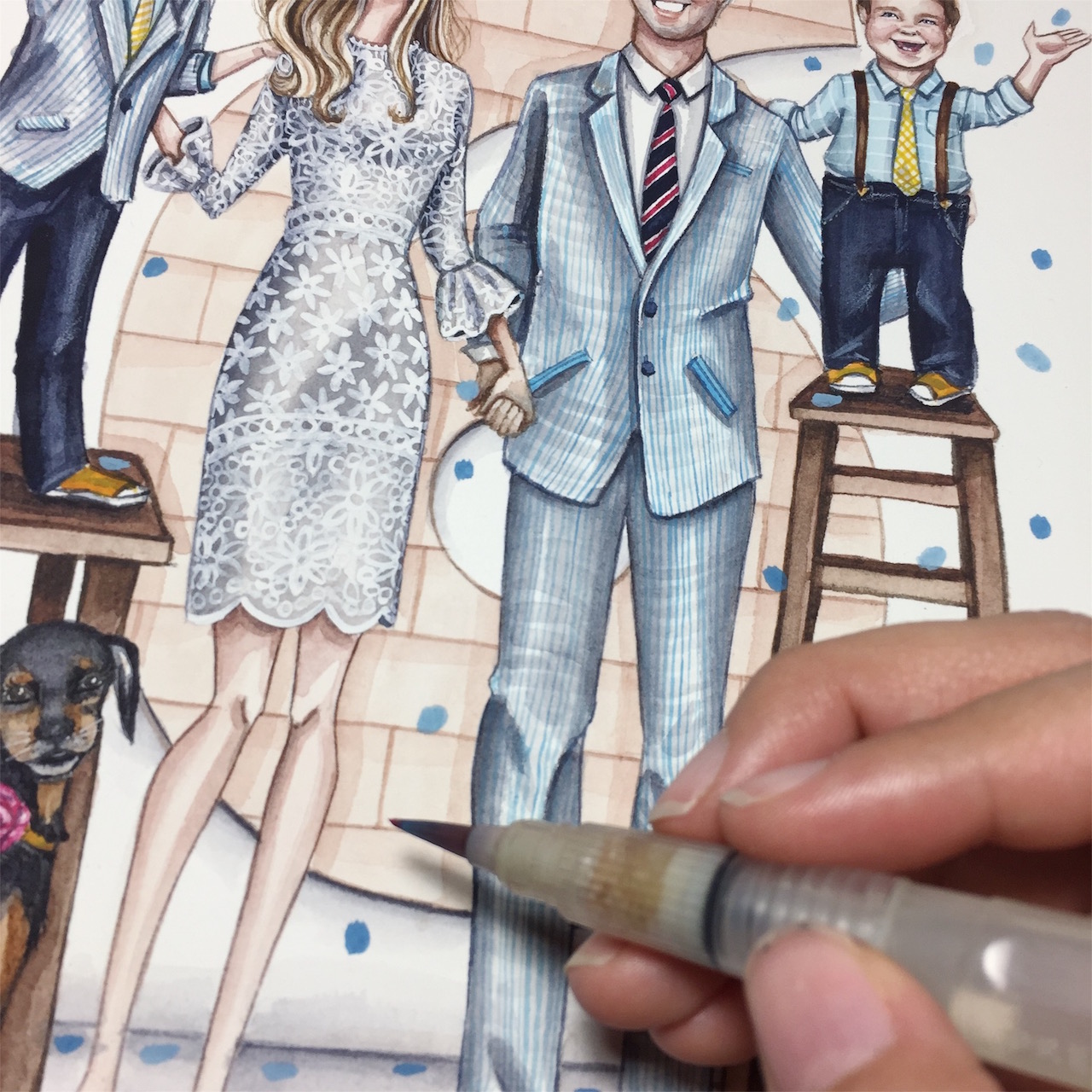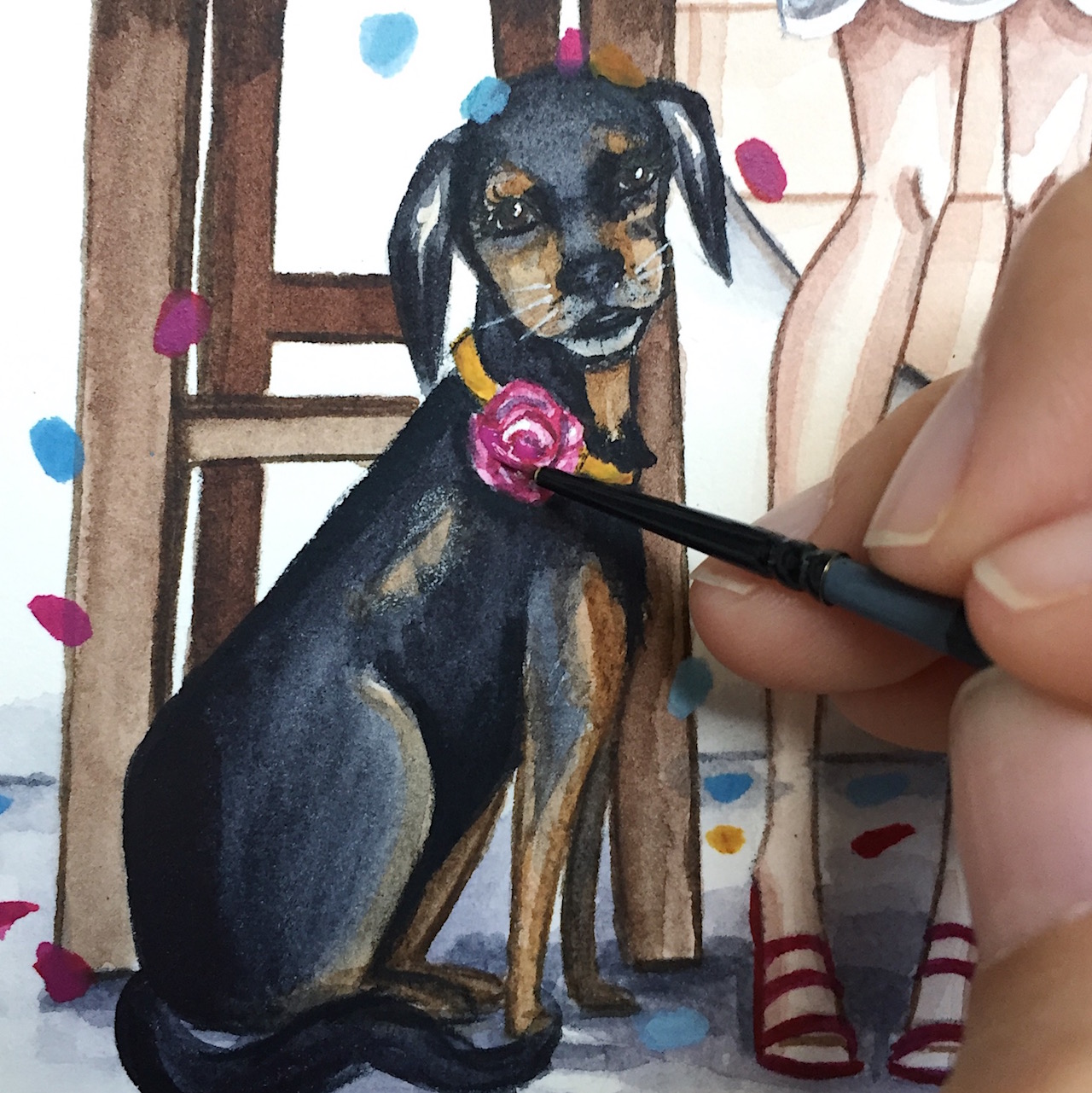 And here it is again…she even gave a little Hemlock and Heather nod on the #6 in the background which is one of my favorites.
We have had a wonderful year full of many blessings and we thank you for following along.
Until next year…
THE KALE PATCH