Book a sitter, plug in the hot rollers and get a fresh can of hairspray because we are going TEXAS GLAM y'all!  On Thursday September 25th, the 3rd annual Girls and Giving Event is going down at the Rattle Inn.  This year's theme is TEXAS GLAM and I am counting on all of you to join me.  It's possible that I'm a teensy bit biased because I have had the honor of serving on this year's committee but I am positive that this party is going to be a blast and we want to raise a TON of money for Partnerships for Children.  Jennifer Donaldson and Jennifer Dipasquale are chairing the event (you may remember Jen from the DENIM CHALLENGE and TOP KNOTS AND TIARAS) so you know there hasn't been a single detail forgotten.
I know what you're thinking.  This is such a worthy cause and it sounds fun but what exactly is "Texas Glam" and what should I wear?  I reached out to some of my most stylish friends to help me put together some outfit inspiration and chances are you already have something similar in your closet!  So scroll ALL the way down because there are THREE different looks (with shopping links) to get your creative juices flowing.  I'll be sharing more info about the event and how to pull off this look throughout the post so no excuses…text your girls and buy those tickets before this thing sells out!  .
I also owe a HUGE thank you to Stephanie Gawlik for helping me find such perfect Texas Glam inspiration, Cristina Facundo and Redbird Boutique for helping me bring these looks to life, Melissa Glynn for capturing these pictures, and Rattle Inn for letting us run around and play dress up.  It takes a village people!
WHEN IN DOUBT GO FOR THE ANIMAL PRINT
Most of us have something animal print in our closet that is begging for a night on the town.  I absolutely fell in love with this Rachel Zoe maxi from Redbird Boutique.  It's perfect for those hot summer nights and the leather details make it feel a little tough.  We paired it with my black booties with subtle snakeskin and Kendra Scott bangles for the finishing touches.  If you don't have anything animal print, it's EVERYWHERE this fall and even if you don't want to go head to toe like me try a splash of it with that little black dress you love!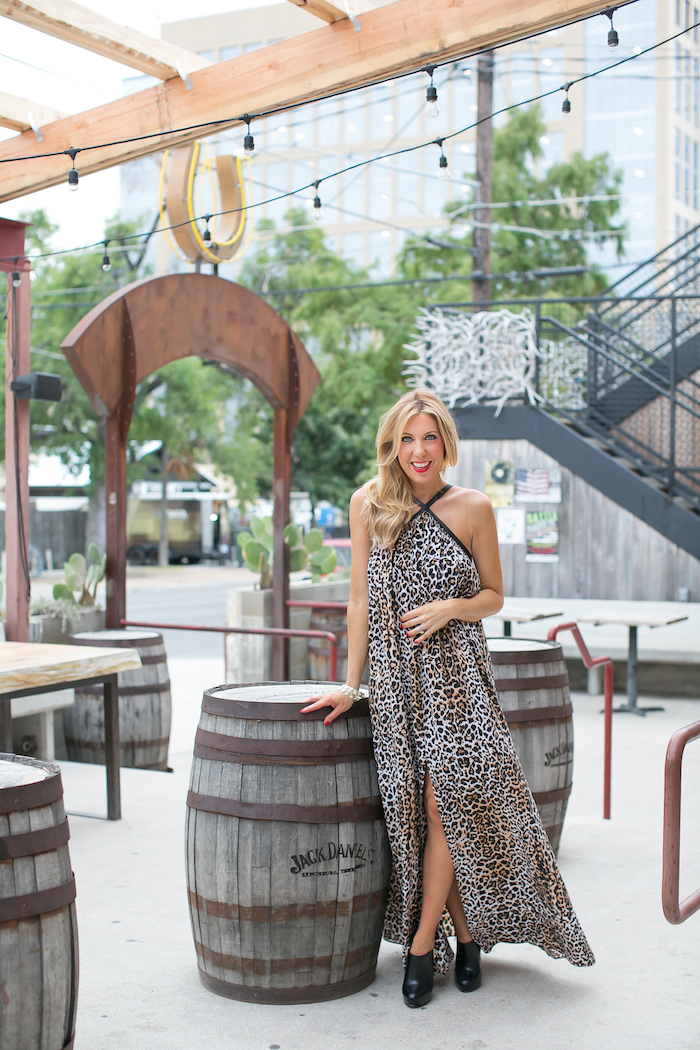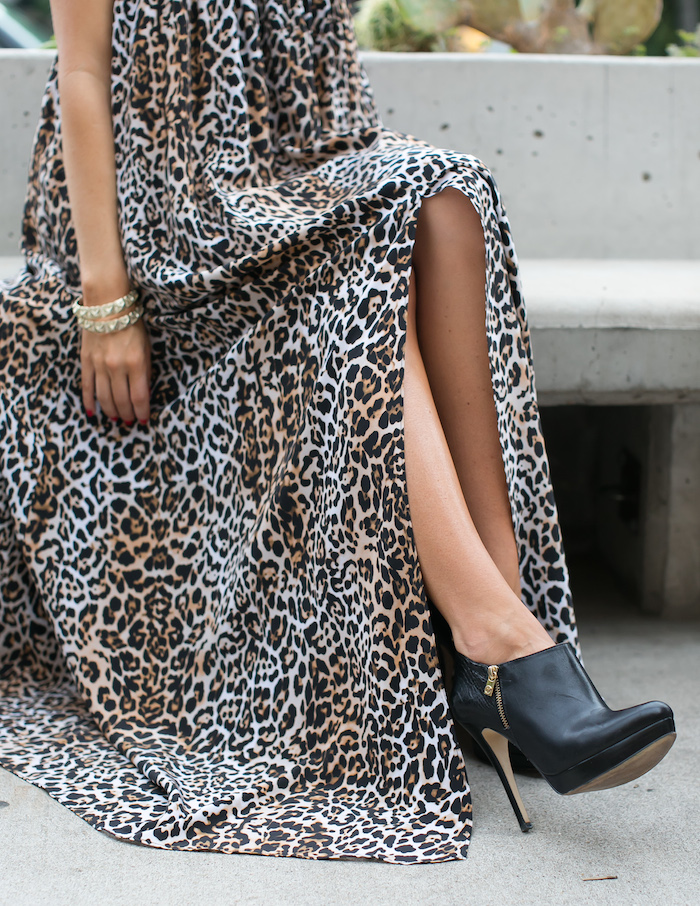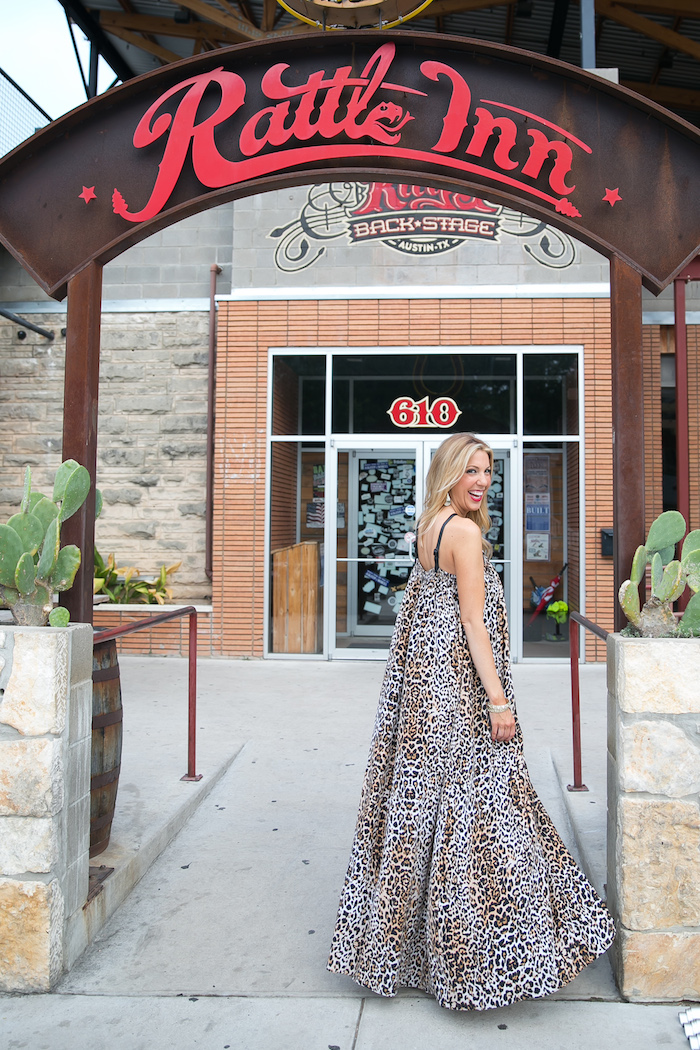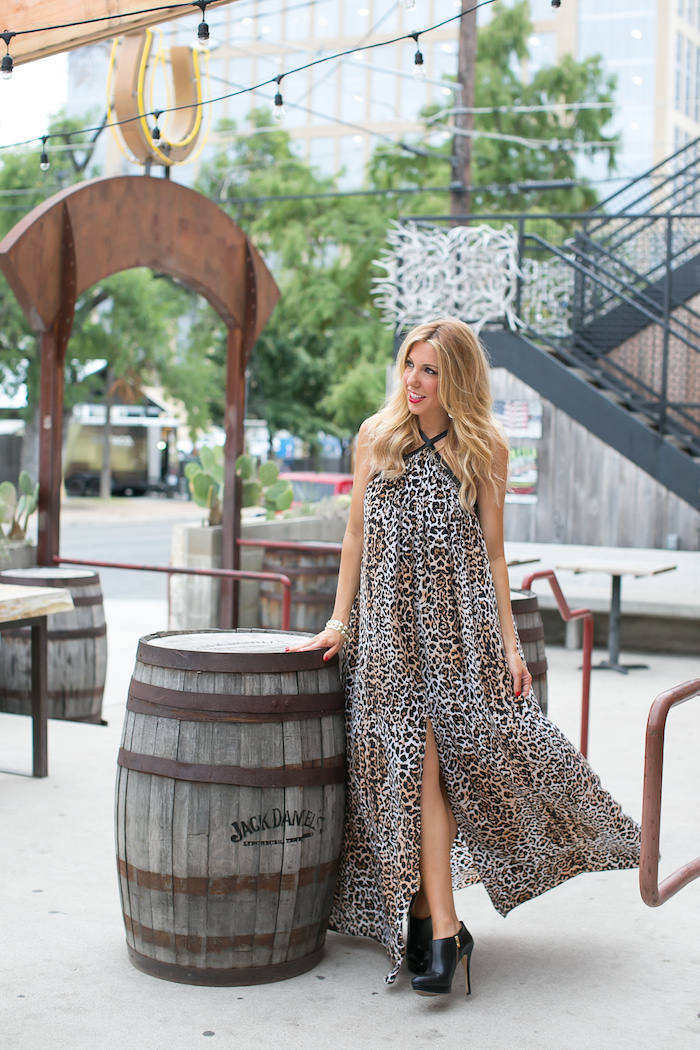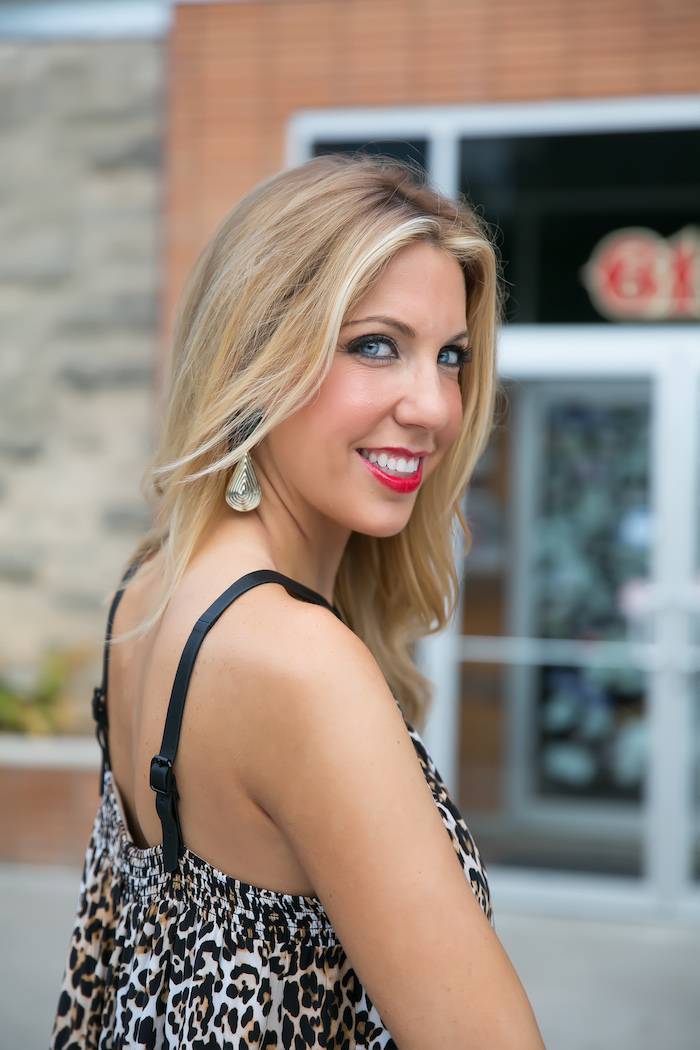 THINK MORE IS MORE
To me, the epitome of Texas Glam is that unapologetic cool factor.  The feeling where it's a little bit ridiculous but when she walks in the room you totally wish you had thought to put all of that together.  This look is all about that attitude.  It's a formal Rory Beca dress from Redbird Boutique paired with a fur vest, my Lucchese boots, a Free People cowboy hat and a Kelly Wynne python foldover…say what?!  Then polish it off with a perfect Chanel lipstick and some Kendra Scott jewels and voila!  It seemed like a lot going on but I loved the way it all came together!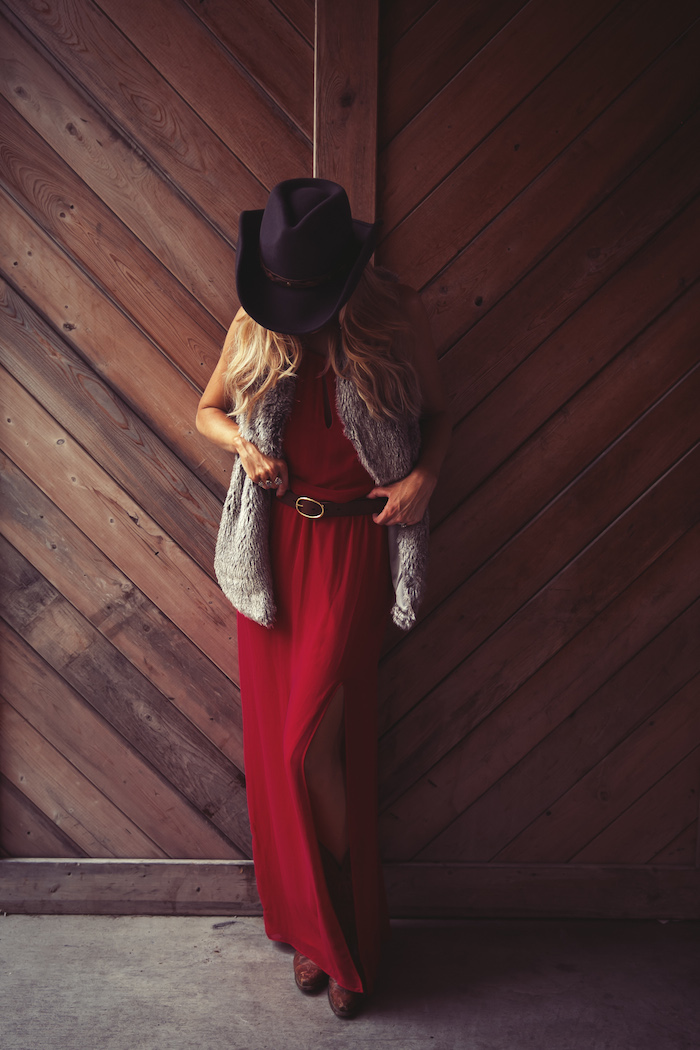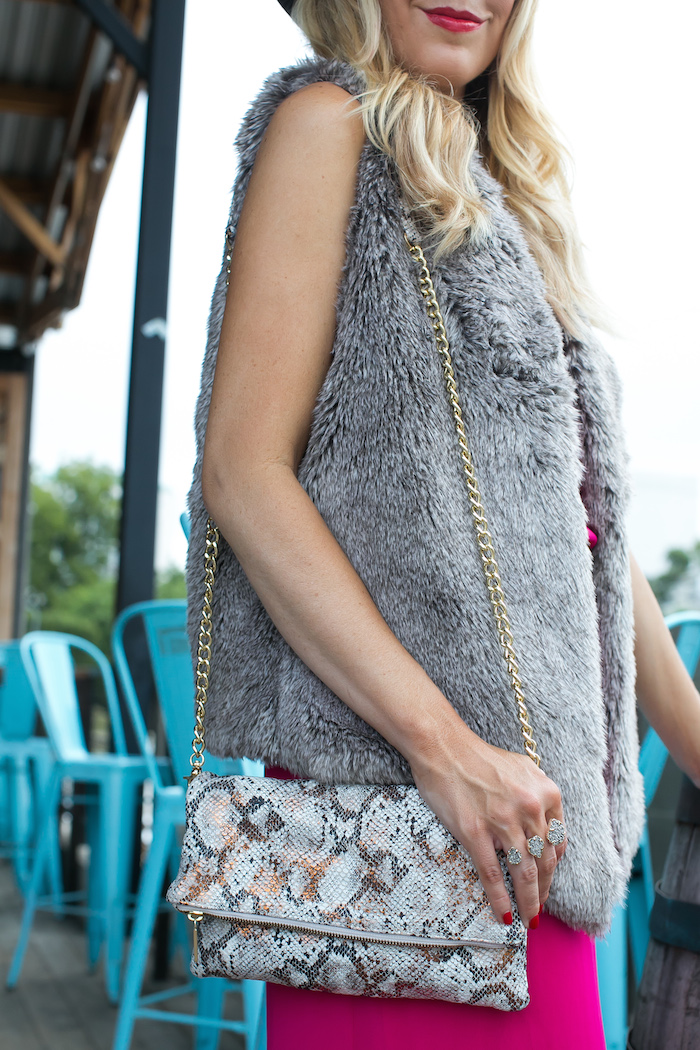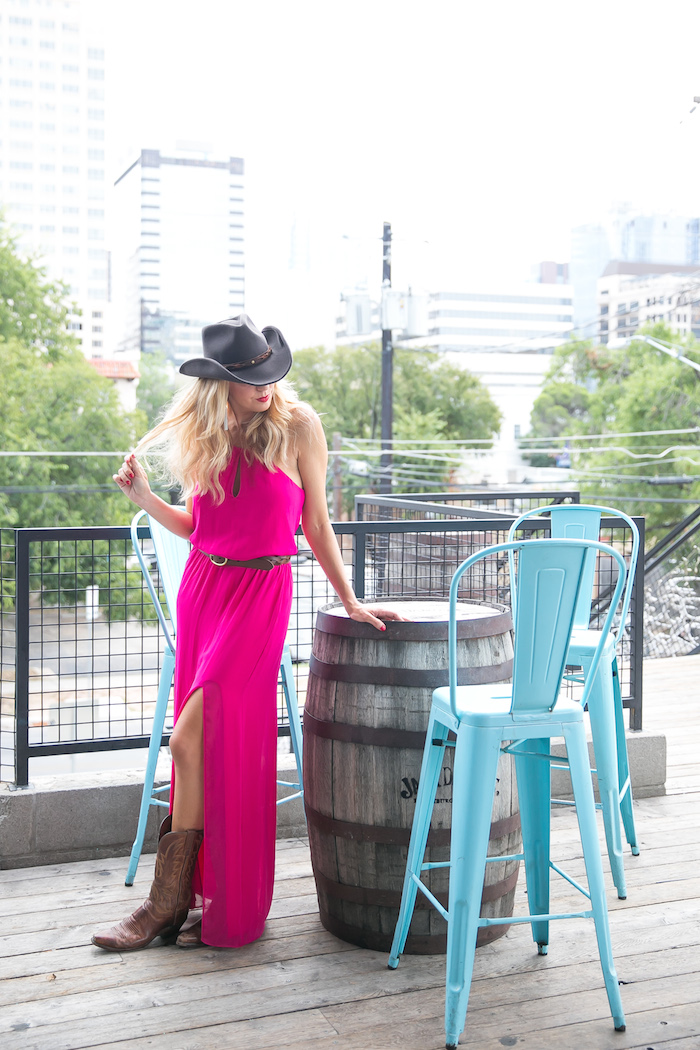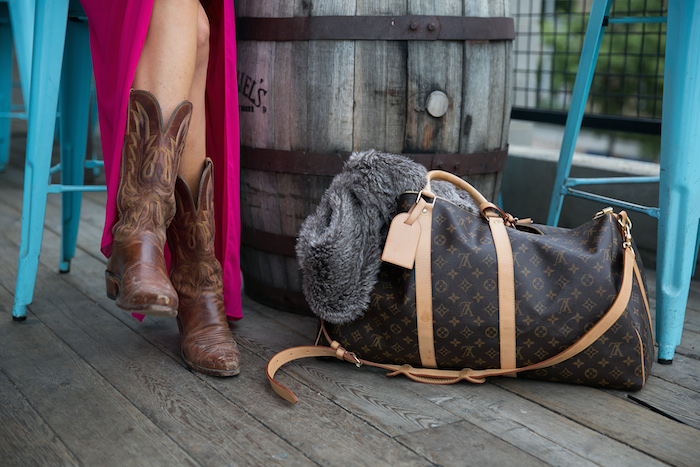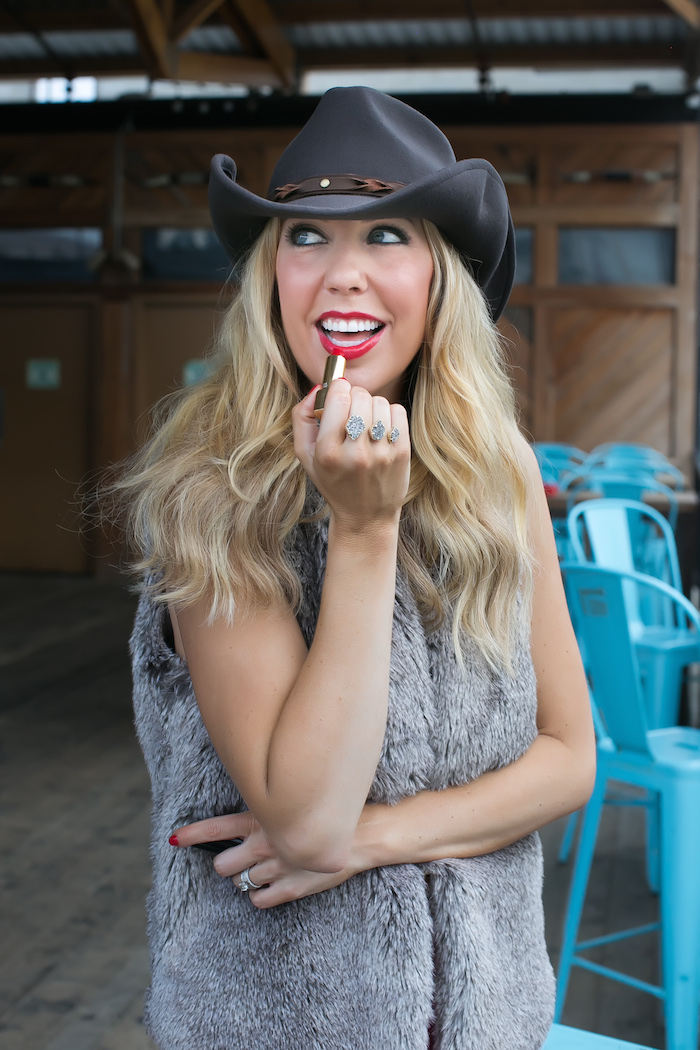 CUTE AND CLASSIC IN CHAMBRAY
This look is slightly more casual but it still feels glamorous!  It pairs a classic chambray pearl snap (this one is on sale at The Gap) with a flirty midi skirt that we found at Nordstrom.  Layer your Kendra and Kelly Wynne (both Texas designers of course) along with your cowboy boots and hat for your accessories.  Put the final exclamation point on your look with some oversized sun glasses and cherry red nails  Those super glamorous ladies will want to rush to Retreat Nail Bar (one of the event sponsors) to get a luxurious mani/pedi for the perfectly Texas Glam tips and toes!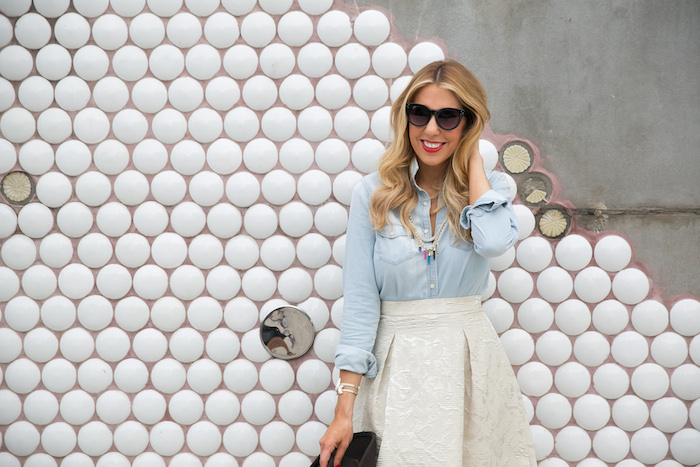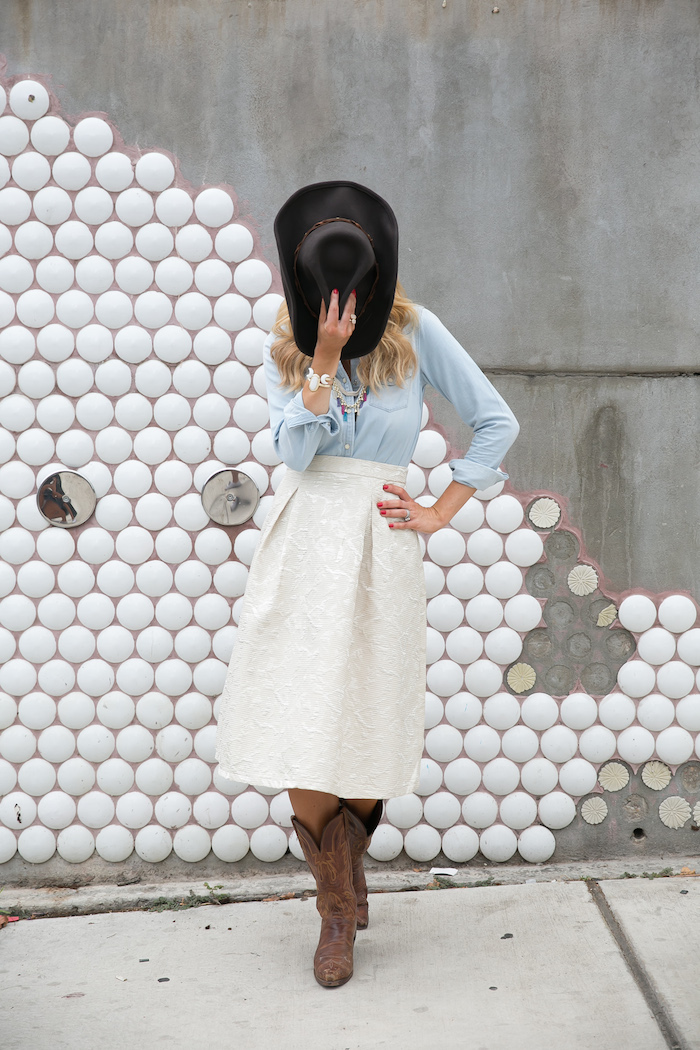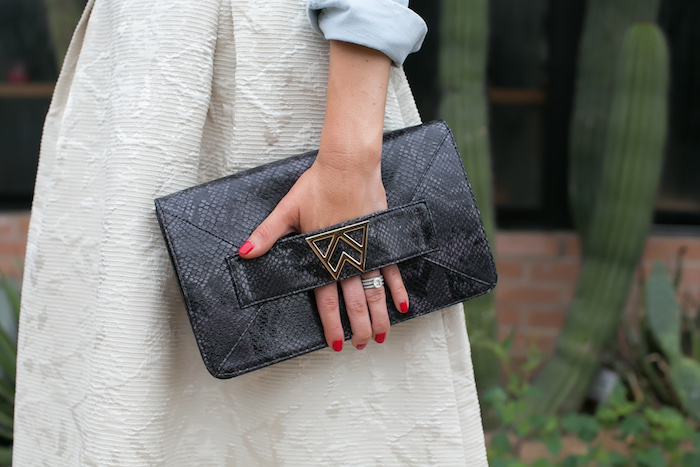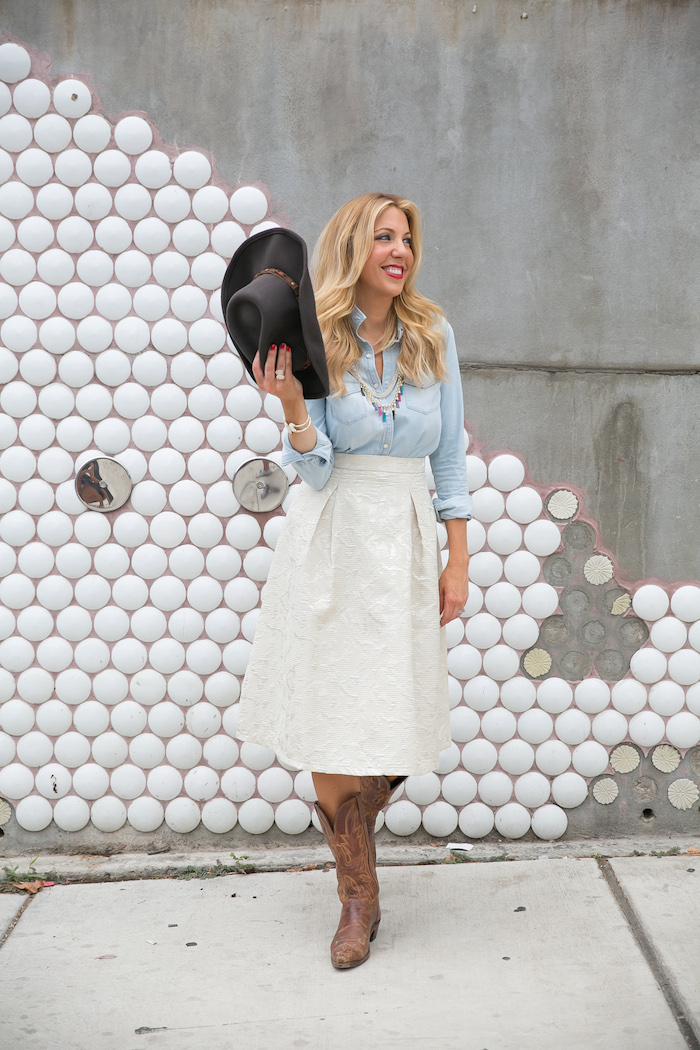 Hopefully this has you excited about the fashion and channeling your inner country music star.  This will be an incredible event for an amazing cause and I look forward to celebrating with you all.  Make sure you check back next week for the full run down on your TEXAS GLAM beauty routine.  SPOILER ALERT:  I had TWO full sets of clip on extensions in my hair for this shoot and I'll be spilling all the deets on how you can get the look!
CONTRIBUTORS:

PHOTOGRAPHY:  Melissa Glynn has spent the past six year developing a style that aims to show off just how fantastic you are.  This self proclaimed "Texas girl" loves creating images that are classic, timeless, and lovely.  When she's not behind the camera she loves playing with her pup "Nolte", riding bicycles, traveling, yoga, and a really great glass of red zinfandel!
Get connected on her website, Twitter and Instagram!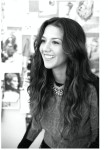 STYLING:  Cristina Facundo is the leading wardrobe stylist in Austin, Texas.   She is experienced in styling editorial photo shoots, runway shows, live TV, designer presentations, commercials, film, print, advertisement campaigns, celebrities, red carpet, and designer look books. Cristina is available for styling, consulting, brand collaborations, prop styling and art direction.