I have had a major girl crush on Ashley Woodson Bailey from the moment we met.  She was pregnant
 with her second baby and I just loved everything about her style and her work.  She oozed cool factor.  At the time she was living in Austin and was THE florist in town for perfectly whimsical effortless floral arrangements.  We both were contributing on CamilleStyles.com so we got to collaborate together quite a bit and I loved every minute of it.
Fast forward a few years to today.  After surviving a life changing accident that left her unable to create for large scale events,  she is now living in Georgia having expanded her brand to now include more permanent flowers that you can hang on your walls or wear as an accessory.  Her work is popping up all over the place (like Jessica Alba's bedroom and most recently on One Kings Lane) and I continue to be inspired by Ashley.  With her perseverance, work ethic, creativity and charm I knew the minute I decided to create this column that I wanted to feature her.  I hope you enjoy getting to know her as much as I have!
Keep scrolling to meet Ashley Woodson Bailey and hear about her SIGNATURE STYLE.
MLK:  How would you describe your style? And has your signature style been pretty consistent over the years?
AWB:  I think it's fresh, introspective and forward!  I have always been a little quirky with my style and what I feel comfortable wearing. Right after our accident I was very thin (too thin) and I had to get a whole new wardrobe. Now I can't get into any of it. I would say during that time I dressed much more like a hipster. Other than that time period I have always had my own sense of style and what looks best on me.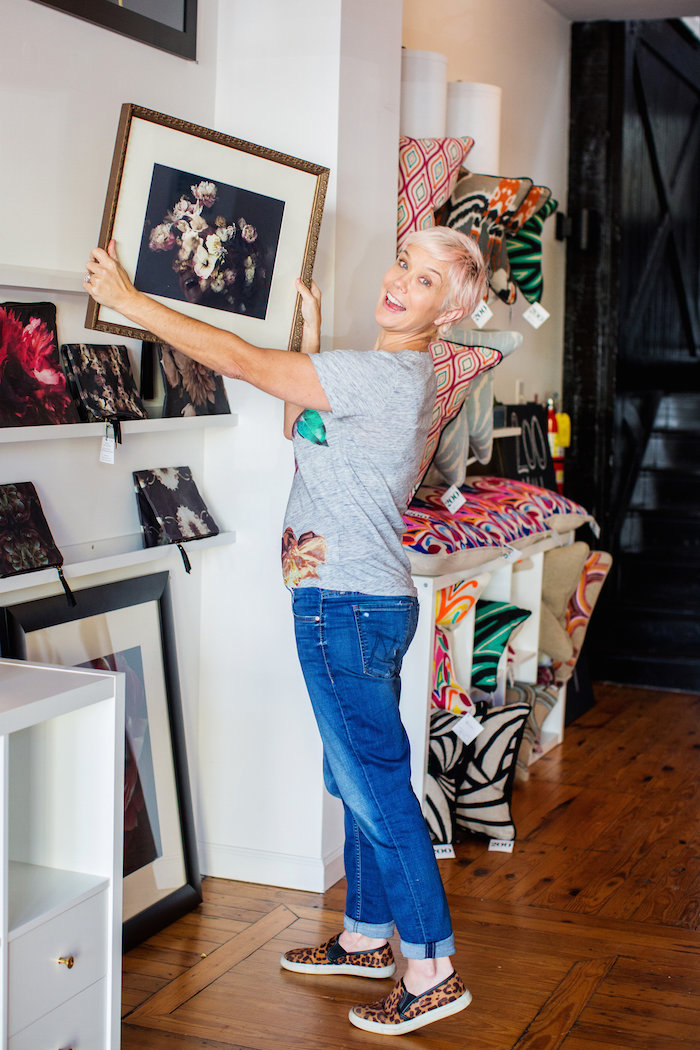 MLK: What's your favorite accessory and who is your style icon?
AWB:  My pastel pink hair!  I think Michelle Williams always looks amazing and Christy Turlington bc she is flawless and for all that she does for women while remaining a mom and wife.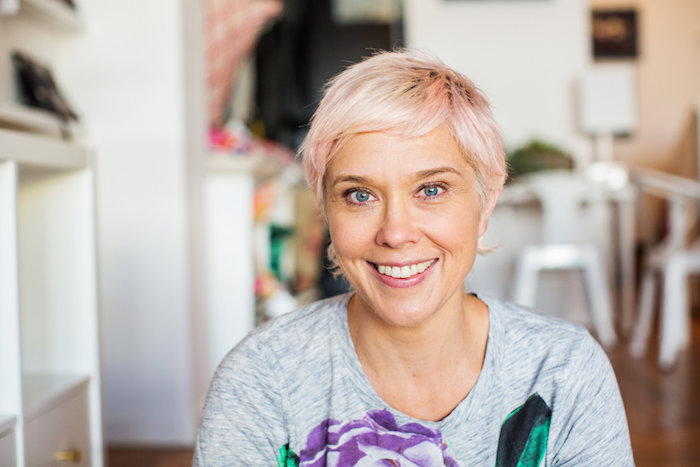 MLK:  I know that belgian designer Dries Van Noten is on your list of favorite splurges (along with good denim and vintage), where do you save your money when it comes to shopping and where are your favorite stores?
AWB:  I love cheap tank tops, specifically wife beaters from the boys section and tee shirts from the sale section at J. Crew.  In Atlanta you can find me shopping for trinkets at my space 200 Mill but for clothes I am normally on the west side of town shopping at Steven Alan, Ann Mashburn (Sid Mashburn for the hubs), Billy Reid and my old faithful-J.Crew. My favorite store in the world though is By George in Austin. The vibe. The service. The space. The perfectly curated collection-it doesn't exist anywhere else and I mean that.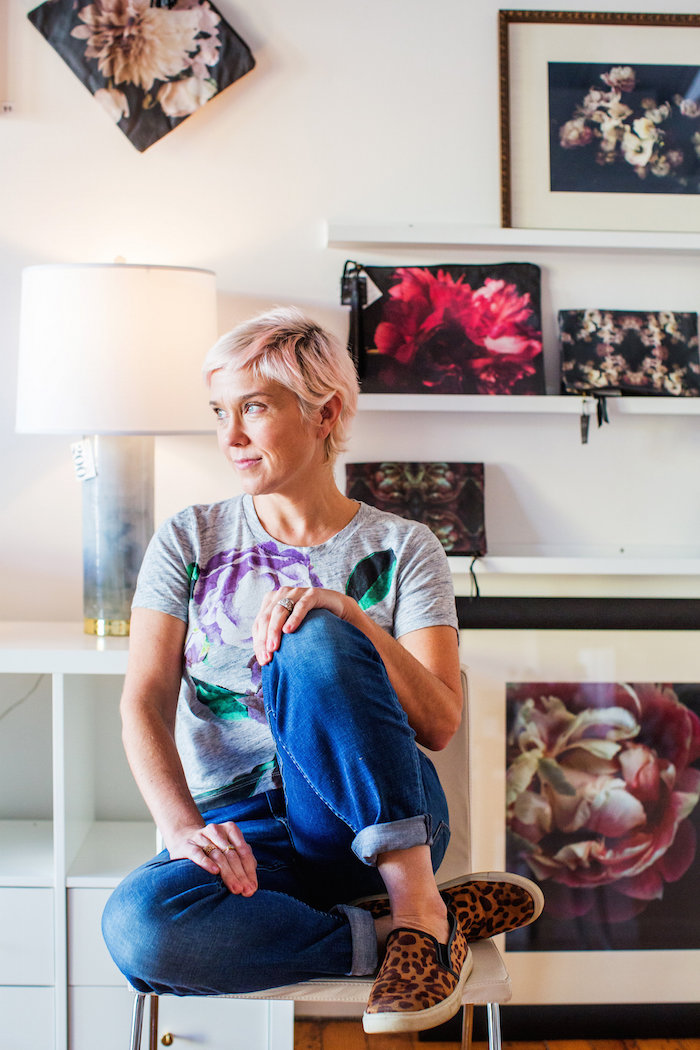 MLK:  Where do you find your style inspiration?
AWB:  Magazines. I buy every single magazine at the grocery store ever month. Still. To this day. I love holding them in my hands, tearing from them.
MLK:  Are there any style rules you love to break?
AWB:  Gosh-all of them.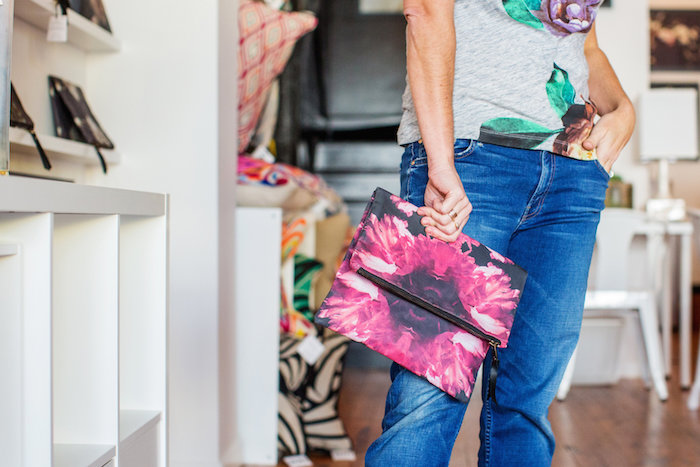 MLK:  You collaborated with Laura Shope, Very Fine South on these gorgeous clutches and now I am having a fit to add one to my collection.  What are YOU coveting right now?
AWB:  There is a Dries van Noten black coat with white hand painted flowers that I just love!  It always comes back to the flowers for me.
MLK:  What's your "uniform", your go-to outfit for day to day?
AWB:  Mother boyfriend jeans, slip on sneakers from Vans or Target, flower print tee from J. Crew, my Steven Alan glasses and disheveled pink hair.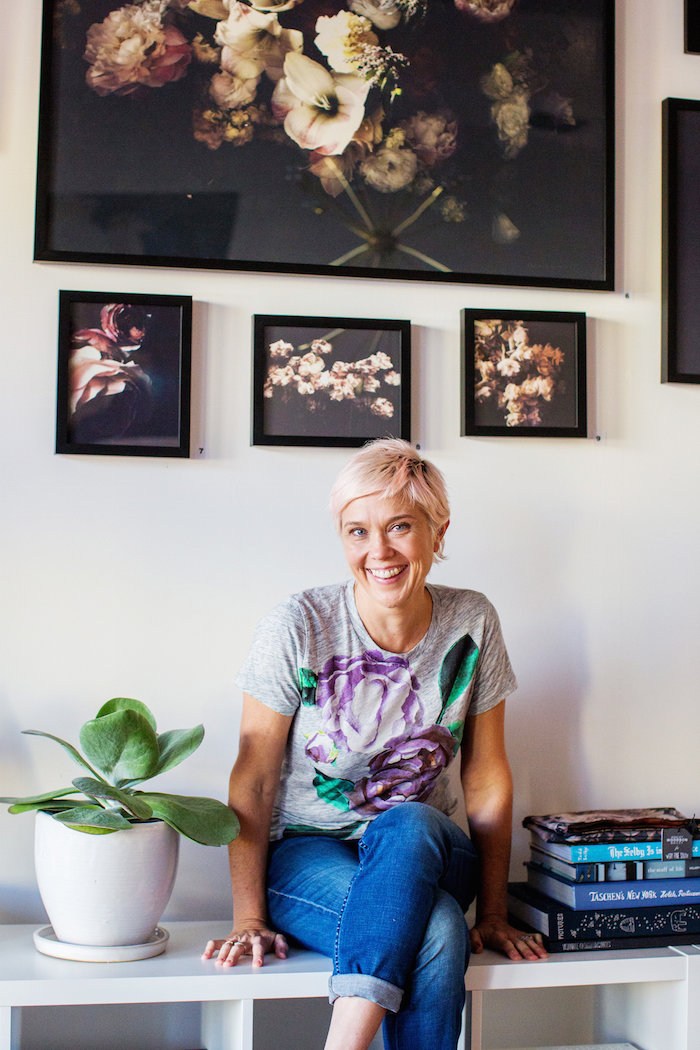 To learn more about Ashley Woodson Bailey check out her website and follow her on Instagram (brace yourself for really cute kids), and a HUGE thank you to Katie Oblinger Photography for these beautiful photos!
SHOP ASHLEY'S LOOK