That's a wrap on Austin Fashion Week for 2015!  The week ended with a bang with some spectacular shows from all local designers like Ross Bennet and Gail Chovan and golden boots were given out to the new "Rising Stars" and "Trailblazers".
When deciding what to wear this year for the finale, I knew immediately that I absolutely had to have this little black dress from Rachel Zoe's new maternity collection.  I honestly want everything in the collection (it runs big so go down a size) and I couldn't believe I had never worn black in all the years to Austin Fashion Awards!
As a nod to Rachel's boho style I decided to go with some boho hair with a simple braid created by Mollie at Mirror Mirror (so easy) and paired the dress with these fun (very affordable) shoes I grabbed from Nordstrom at the last minute!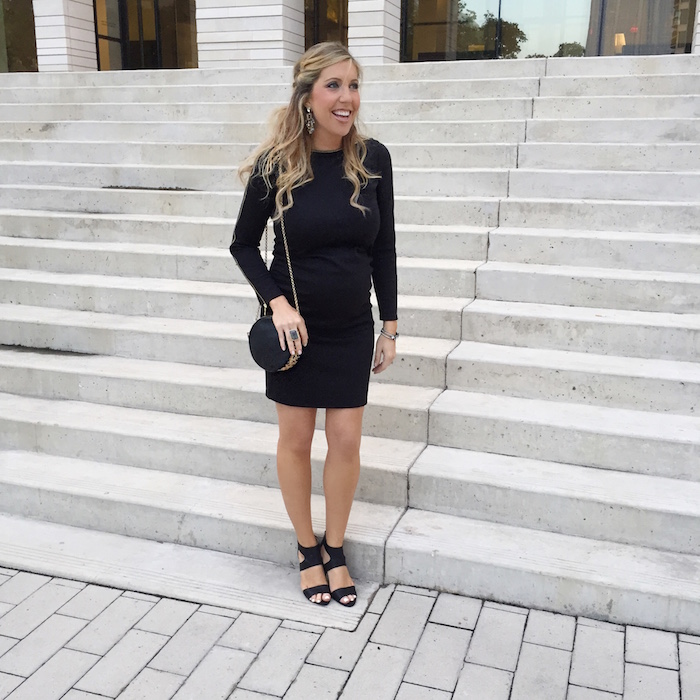 Dress:  Rachel Zoe // Shoes:  Jessica Simpson // Handbag:  Kelly Wynne (via Found) // Earrings:  Suzanna Dai (via Found) // Ring: Marcia Moran (via Found) // Cuff:  Auden Ryder Cuff (via Found)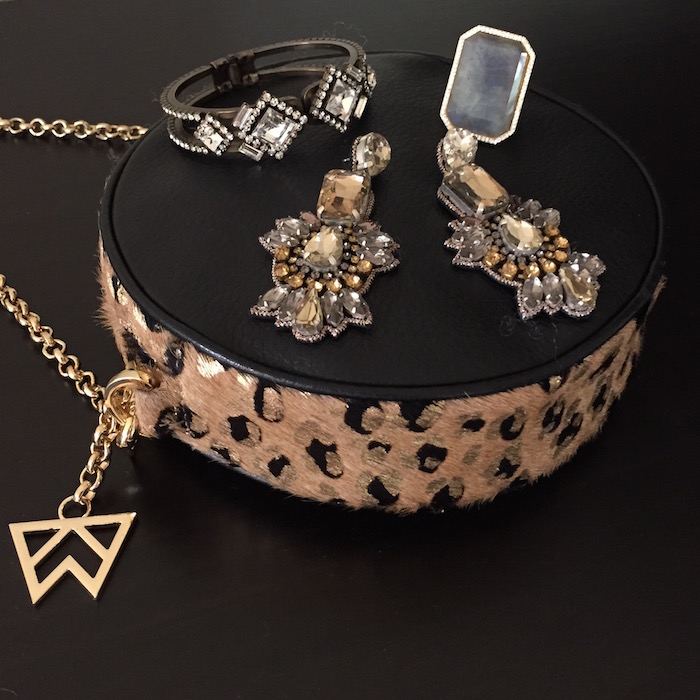 These earrings from Suzanna Dai were show stoppers and paired perfectly with my Kelly Wynne halo bag from Found!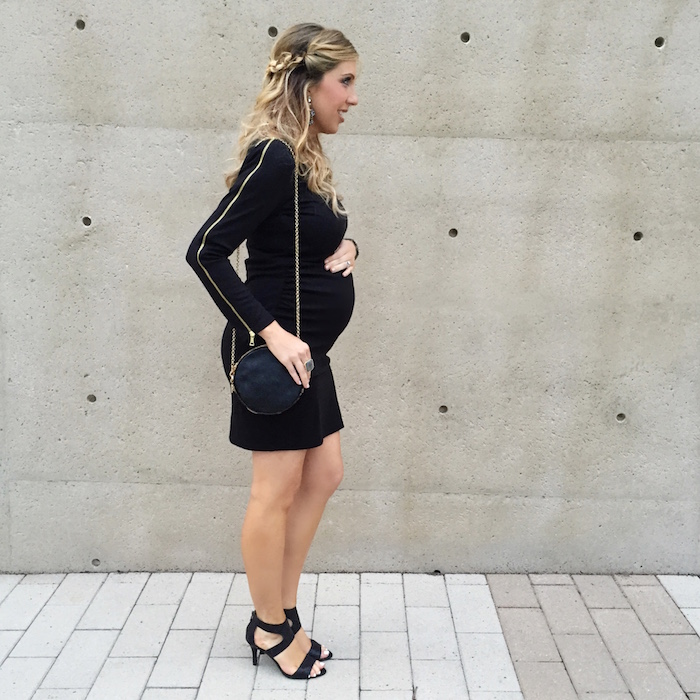 If you are loving these fashion pics make sure you check out my looks from Kick Off, Brunch, Discover, and Stars events!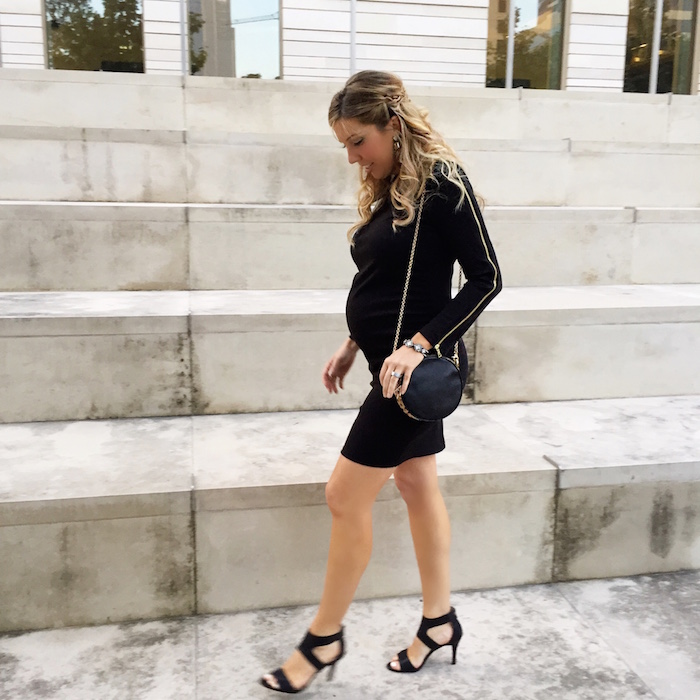 To purchase any of these gorgeous accessories, call FOUND at 512-322-9494 and tell them I sent you …quantities are limited!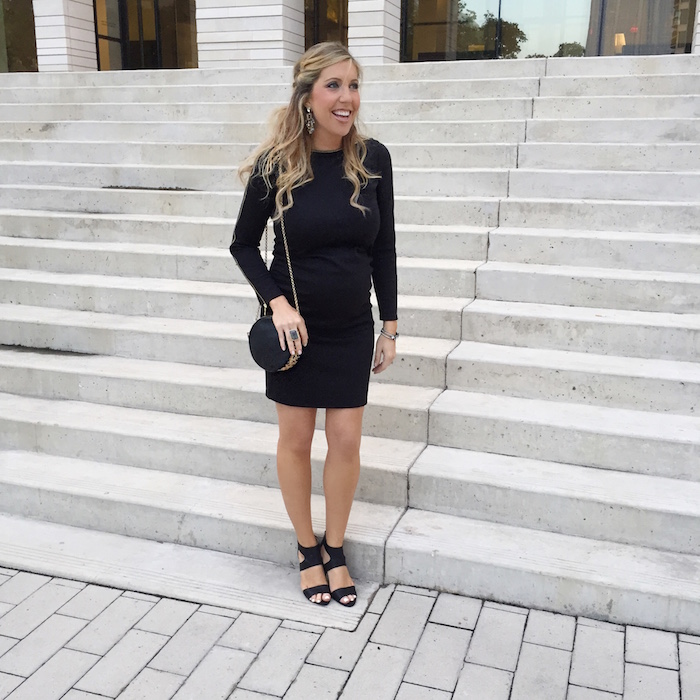 Last but certainly not least, how handsome does Mr. Kale look?  This is our 7th year at Austin Fashion Week and he continues to be my best accessory!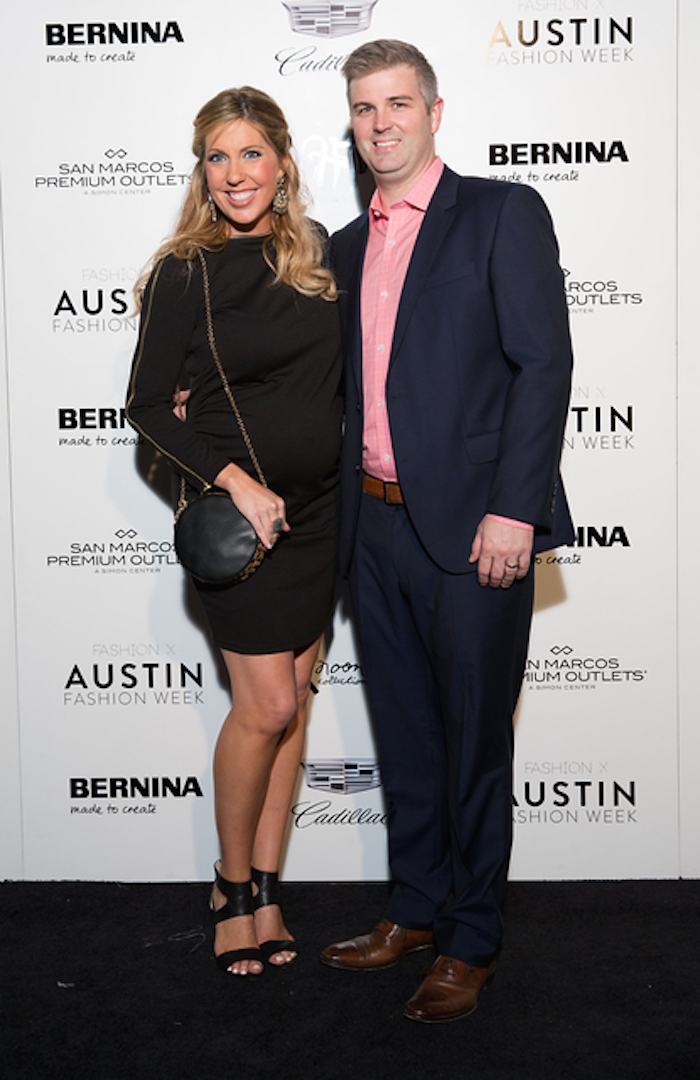 KEEP SCROLLING TO SHOP THE POST