It all started with the rug.  I knew that I wanted a statement piece that could serve as inspiration for the rest of the room.  For the nursery, I choose items that would work throughout the home (except the crib of course) and would compliment Ford's nursery if they ever share a room.  The pallet is very calming and it's one of my favorite rooms in the house.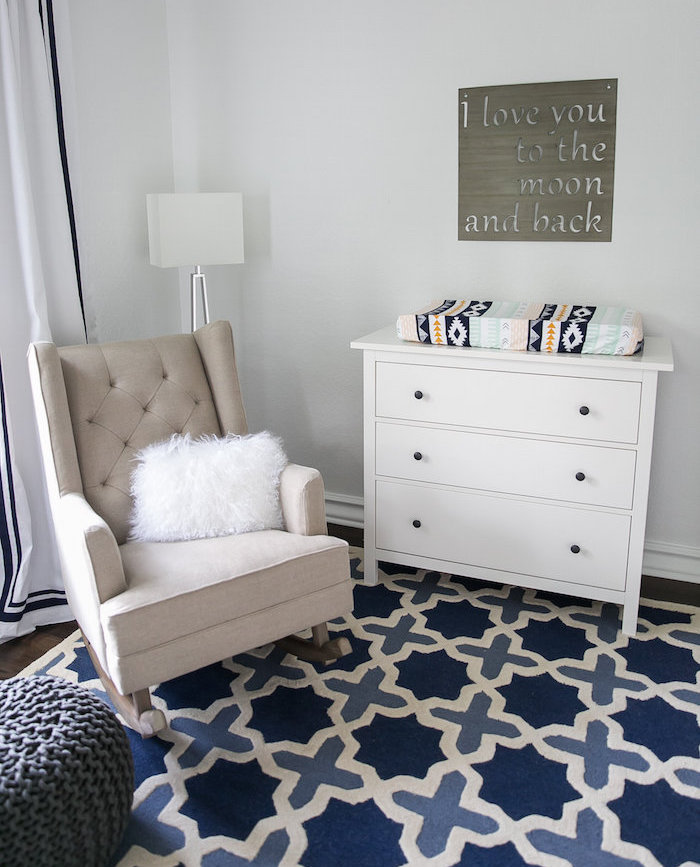 I picked up the "I love you to the moon and back" sign when my mom and I made the trip to Magnolia Market for Mother's Day (we are HUGE fans of Fixer Upper).  When I sent a picture to Trevor he said his mom used to always say that to him so I knew we had to have it!  The dresser and lamp are Ikea finds, we actually ALL have the same dresser in different colors and sizes in all of our bedrooms!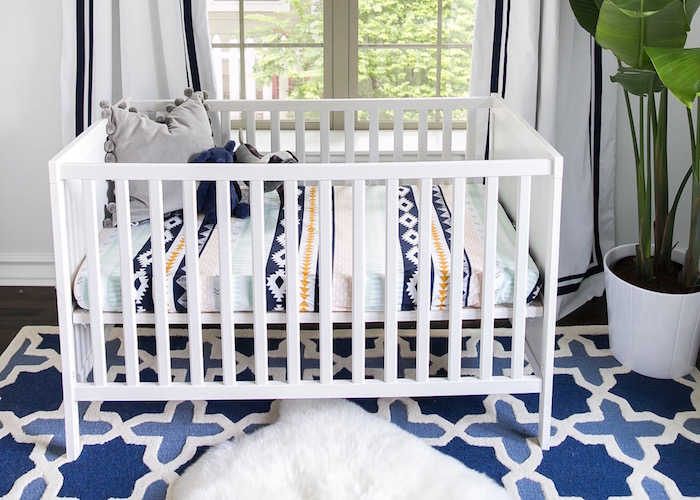 When I came across this crib sheet I just about died.  Actually I just about died over EVERYTHING in this Etsy store.  I love the pattern and colors and I thought the pom pom pillow was so fun (and no we don't leave it in there when he's sleeping).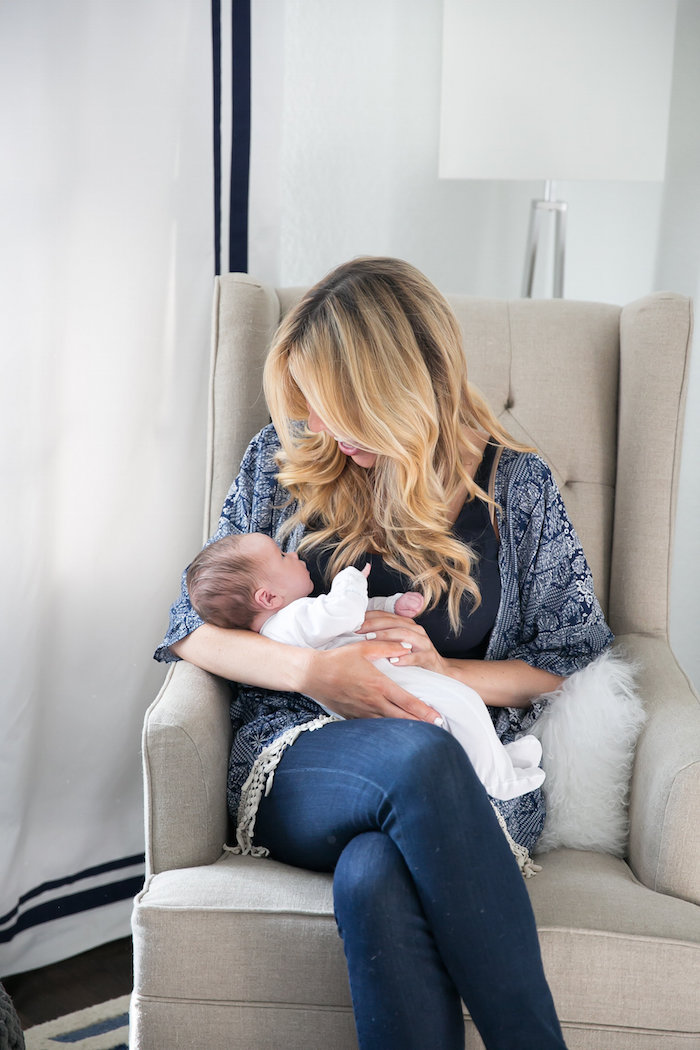 This chair is so pretty and I think we will keep it even when they outgrow the rocking phase (hold me).  It comes in a ton of colors and I love the traditional rocking legs as a different option from the glider we have in Ford's room.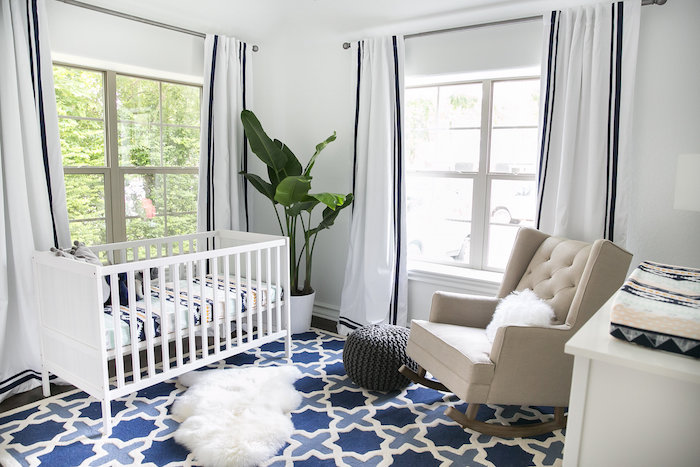 These drapes are so perfect because they are light and airy but still provide black out darkness for nap time.  We did the same exact drapes in grey in Ford's room!  It's such a small room but we choose very carefully on each item so it wouldn't feel cluttered and would grow with him.
What do you think?  I'd love to hear where you find your nursery inspriration!
SHOP LUKE'S NURSERY
CONTRIBUTORS:

PHOTOGRAPHY:  Melissa Glynn has spent the past six year developing a style that aims to show off just how fantastic you are.  This self proclaimed "Texas girl" loves creating images that are classic, timeless, and lovely.  When she's not behind the camera she loves playing with her pup "Nolte", riding bicycles, traveling, yoga, and a really great glass of red zinfandel!