Clients sit in my chair nearly everyday confused about the difference in ombré and balayage.  We do a lot of both at Mirror Mirror and continue to fall more in love with that "effortless color" effect that clients are dreaming of!  First things first let me clarify…ombré is an EFFECT and balayage is a TECHNIQUE.  Ombre´ typically describes the color blending from one hue to another.  In hair color terms, it's typically dark at the new growth and gets lighter and lighter as it makes its way to the ends.  Balayage is a french word meaning sweeping and is a free hand technique used to apply color to the hair.  You can use a balayaged technique to get an ombre´d effect!  Make sense?  Now let's dig a little deeper on the ins and outs of ombre´ and balayage…
Ombré
Many people are afraid of ombré because they don't want to look like they have "roots".  As you can see in the examples below, it's not just dark roots that jump to lightness.  The color melts its way down and seamlessly flows from dark to light.  Most of my ombre´ clients get what I call a few "safety blondes" around their face to keep it brighter when they pull their hair back.  This softens the overall effect and can be achieved with either balayage or foils depending on the desired result!  If you are transitioning from traditional foils and your hair is super light, this can be quite a process so make sure you go to a stylist that knows what they are doing.  Highly processed blonde hair can be resistant to cover so be prepared to be patient to make the switch and it may even take several visits!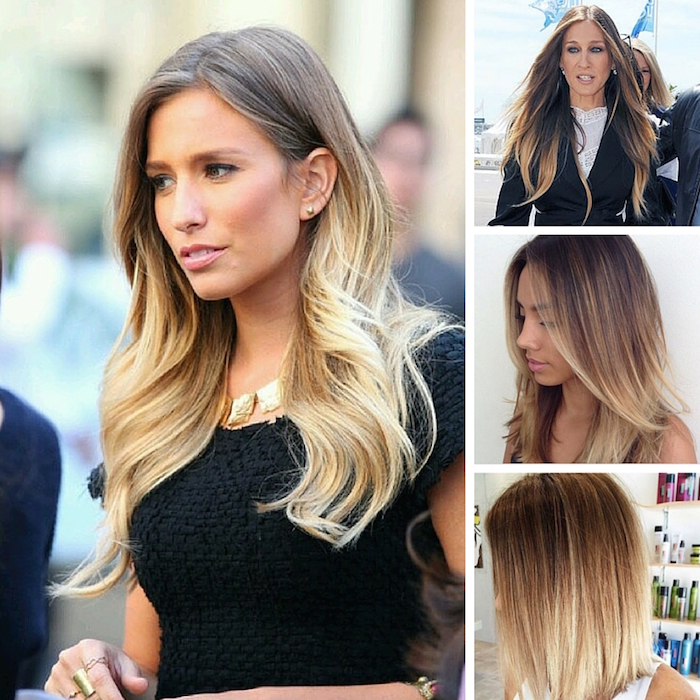 Balayage
As I mentioned, balayage is a technique used to get a desired result.  The outcome an range from these subtle highlights featured below to a super beachy blonde.  The beauty of balayage is that because you free hand paint the color on the hair, it's very natural and grows out beautifully without the lines you can get from a foil application.  You can also use balayage to focus the lightness on the ends creating the ombre´ effect I mentioned above (see how confusing it can get?).  One of our favorite techniques in the salon is to add on a few balayaged pieces to a single process color to keep it dimensional.  Since it's so natural looking you may only have to do this a couple of times a year!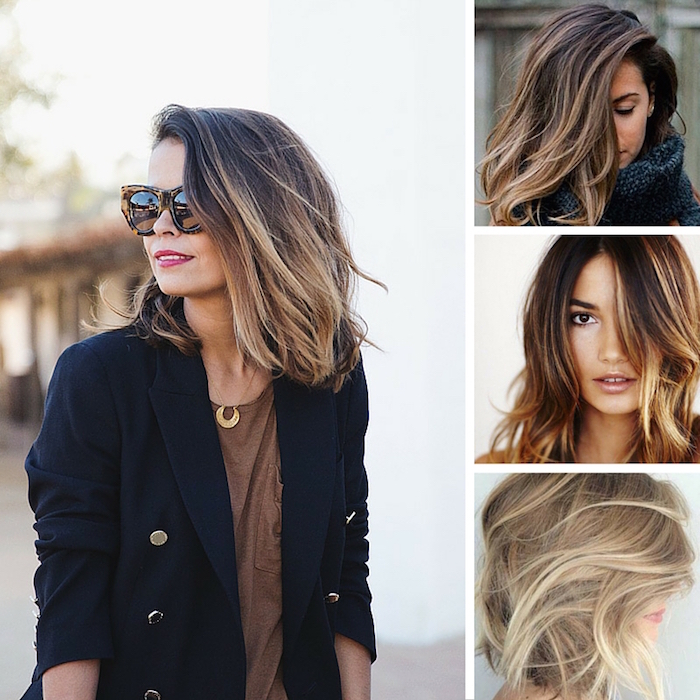 The above images are just inspiration I pulled from my ombré and balayage Pinterest board, I haven't done any of the hair in these photos so I'm not sure the exact techniques used here but in my professional opinion this is my guess.  If you are thinking about ombré or balayage find a really good salon and schedule a consultation.  If you are in Austin of course we'd love to see you at Mirror Mirror.  You can call 512-420-8868 to schedule a consultation with any of us!
The cover image is blogger Collage Vintage…I'm pretty much in love with everything about her style!