When Women's Wear Daily says "clean beauty pioneer Beautycounter is coming for La Mer" everyone's ears perked up.  I mean we knew Beautycounter was good but La Mer is the gold standard in the traditional beauty space and that is a bold statement.  Countertime is the newest addition in our skin care arsenal aimed to help women get better with age and we are not playing around!  It's been three years in the works and chemists conducted more than 100 development trials
I've been using it for about a month now and even my Dermatologist is impressed and said my skin looks better than it ever has! #hairflip
With a month under my belt, I am THRILLED to share this line with all of you and I think you should take note for three reasons!
1.) . The Performance (aka it freaking works)
Y'all know I have fully converted to a cleaner lifestyle but I am still a beauty junkie at heart and honestly if something doesn't perform it's out the door.  We delivered performance with as good or better than ALL the anti-aging lines MINUS the 1,600 ingredients they continue to use.
91% of participants said skin felt renewed and looked revitalized

97% said skin texture felt smoother

88% said skin looked more youthful

88% said Countertime reduced the appearance of fine lines and wrinkle
HERE.  FOR.  IT.
2.) . The Safety (aka no questionable ingredients) 
Traditional anti-aging lines turn to Retinol and it's derivatives but that comes with a laundry list of concerns.  STAY WITH ME HERE.  Studies show that retinoic acid can have harmful side effects, including being a skin irritant and making the skin sensitive to the sun's damaging rays. It scores a 9/10 for toxicity to human health on the EWG's Skin Deep database, which is far too high for me to consider using. Retinol is known to be unsafe during pregnancy and nursing. In fact, both the EU and Canada have restricted the use of retinol—the EU cites a "precautionary principle," which means that if an ingredient has shown evidence of danger to human health or the environment, it takes preventative action (how refreshing – if only the US could catch up huh?).
The Countertime collection is designed to visibly reverse signs of aging and deliver high-performance clean skin-care results thanks to our innovative, plant-derived Retinatural Complex made of bakuchiol and Swiss Alpine rose.
.
3.) . The Improved Sustainability (aka better for the Earth)
At first glance you notice the gorgeous new pink bottles and branding fonts but this is more than just an aesthetic move.  These products are the first effort to move toward more glass bottles.  Not only is it more recyclable, this change will reduce the number of plastic components put into customer hands by more than one million per year.  There are a lot of brands that come with a fun little scoop but at the end of the day, when you're driving volume and putting hundreds of thousands or millions of products into market, that fun little scoop goes to landfills.  We're trying to lead here.  Additionally we are moving our glass manufacturing closer to home which saves fuel and, therefore, minimizes carbon emissions per piece.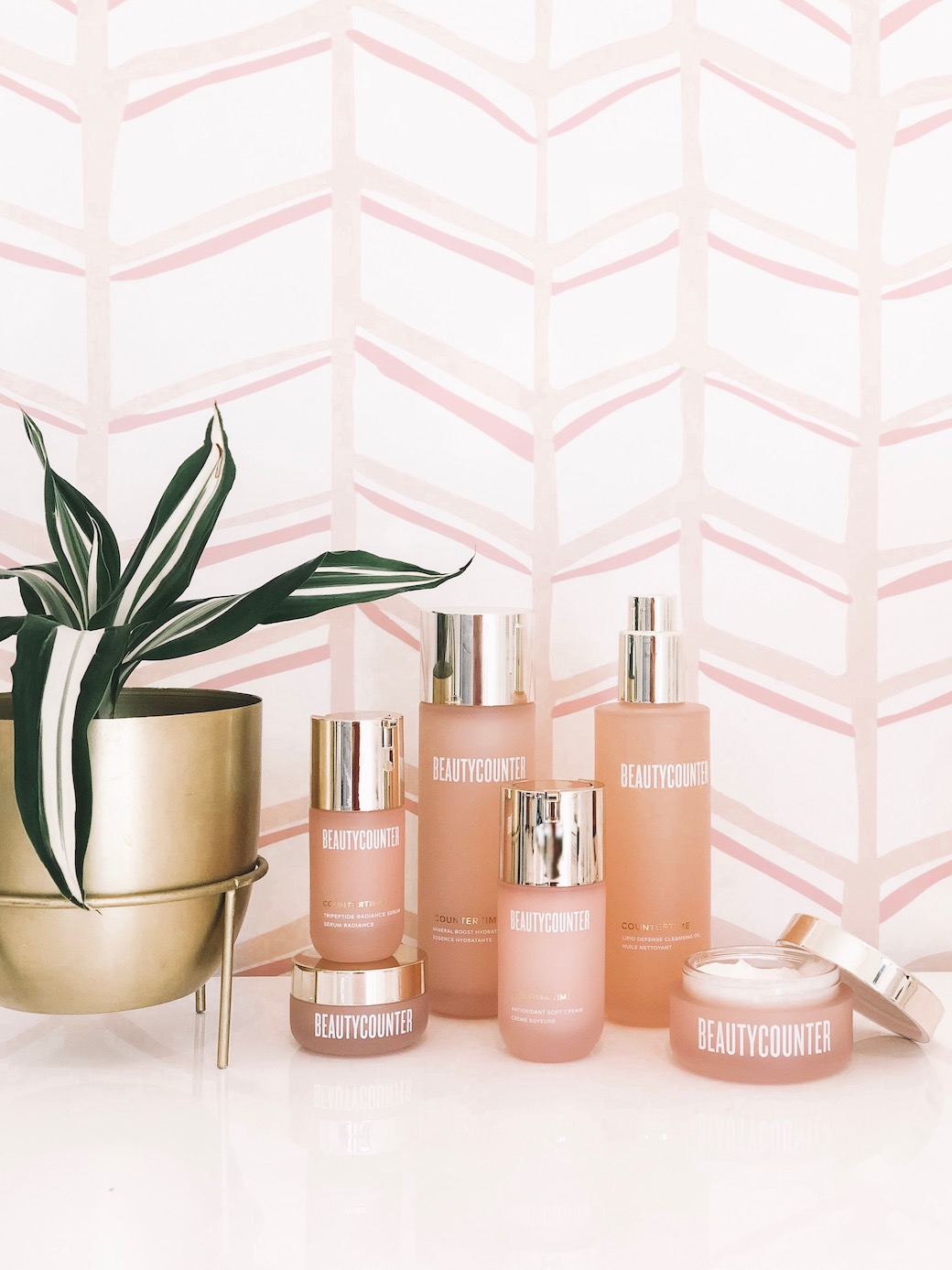 So there ya have it – THREE reasons to fall in love with Countertime.  We don't currently have samples for this line but I highly encourage you to take advantage of our 60 day return policy and test drive the FULL COLLECTION at home at no risk!  You'll enjoy a 10% savings and the collection works BEST when used as a set.
If you are in Austin you can pop by Mirror Mirror and take a peek as always.
As always please reach out with any questions at all at hello@marthalynnkale.com.