You know those outfits that you put on that just make you ready to conquer the world?  This is one of those outfits for me.  I am all about comfort and being casual but when you have an important meeting or special occasion there is nothing better than your favorite high heels, a crisp dress, polished hair and a statement piece of jewelry.  There is no doubt that if I am well dressed and pulled together I feel like I have more productive days.  With temps still in the triple digits here in Austin I love the idea of this flowy shirt dress and I paired it with this necklace that inherited from my Aunt Lynn (yes, I was named after her).  She had impeccable taste and always looked polished and pulled together.  When she passed away, my cousin and I split up all of her jewelry (we even split up the earring pairs and took one earring each and made brooches) and all of them are timeless.  Every time I wear this lucky charm I feel her super powers and have an immediate boost in confidence.
I'm curious…what do you wear to feel confident?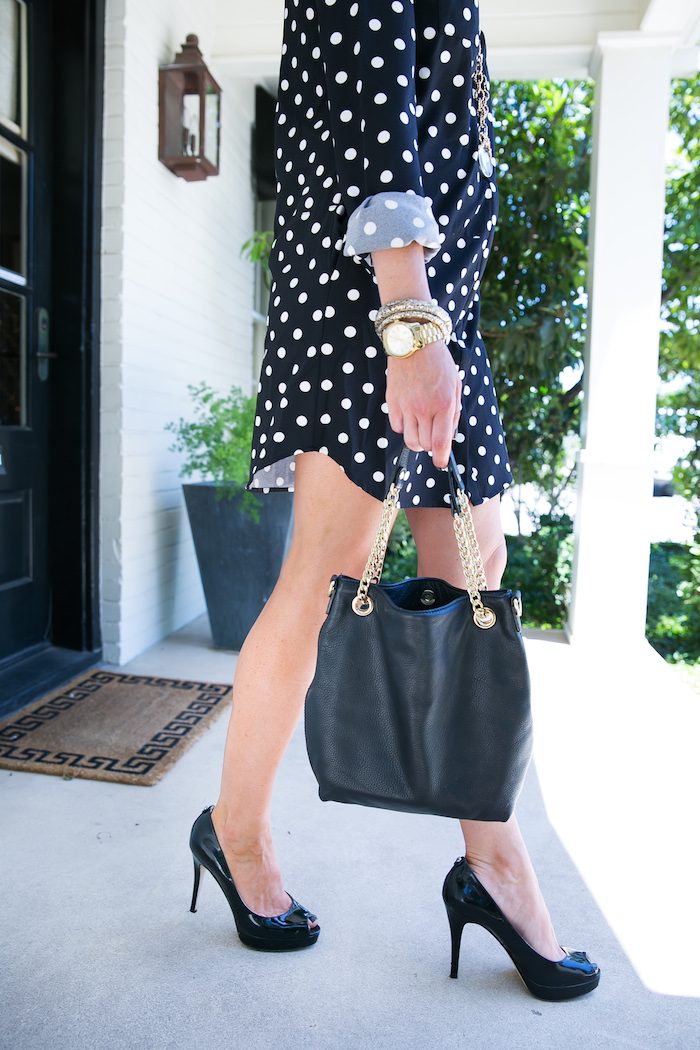 Have I mentioned that these Michael Kors heels are everything?!  I have them in nude and black, I can wear them all day and they are so classic they go with EVERYTHING.  I wore them non-stop during Austin Fashion Week and my feet never hurt once…you need them in every color (promise).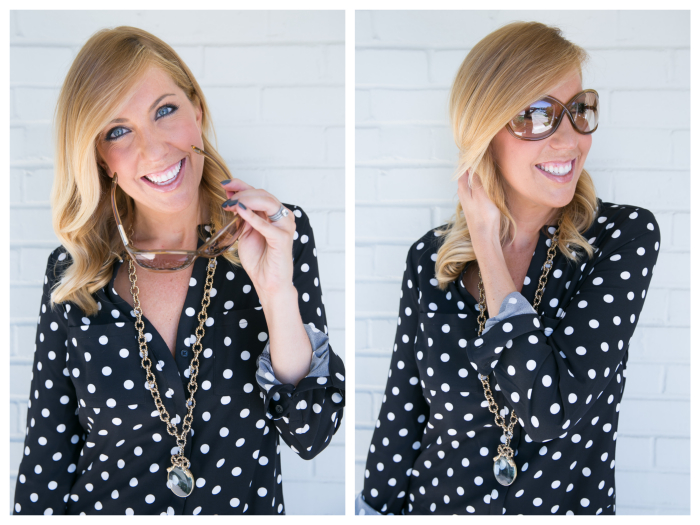 It's not ALL about the necklace, I absolutely live in these Tom Ford sunglasses.  They were a gift years ago and I still wear them all the time!  A little bit of a splurge but I thin they are worth every penny.  They are light as a feather and give every outfit a little something special.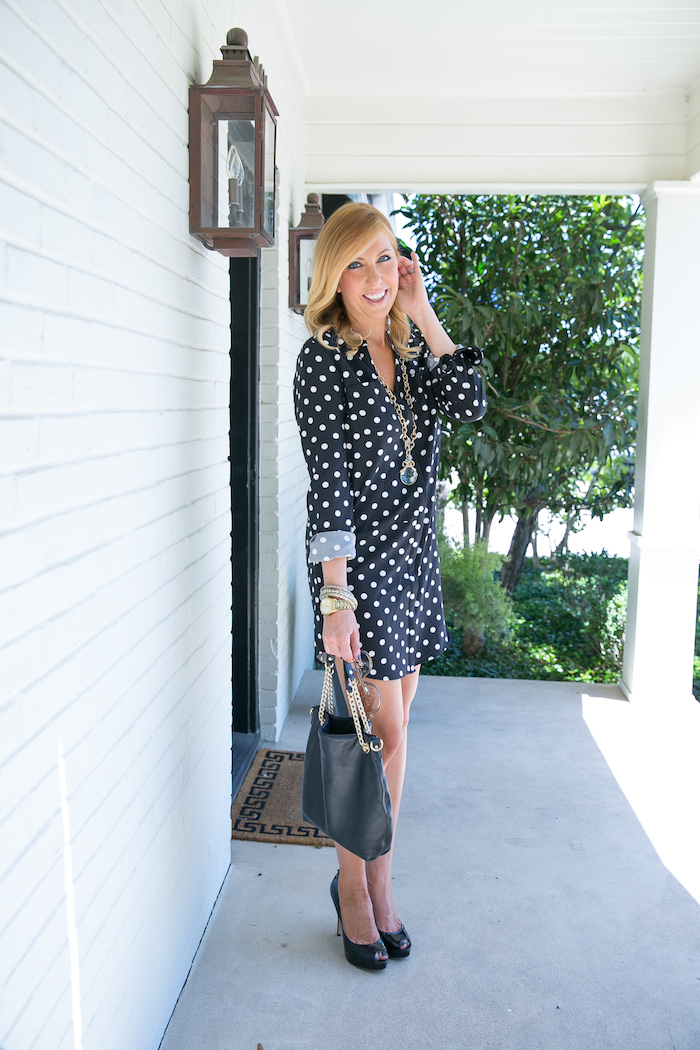 As I mentioned, it's not a polished power look without polished power hair.  I have been living in my beachy waves with a middle part all summer but I love how quickly a flip of the part and a smooth glamour wave can pull it all together, finish with Living Proof Flex and you are good to go.  To get the look check out this post!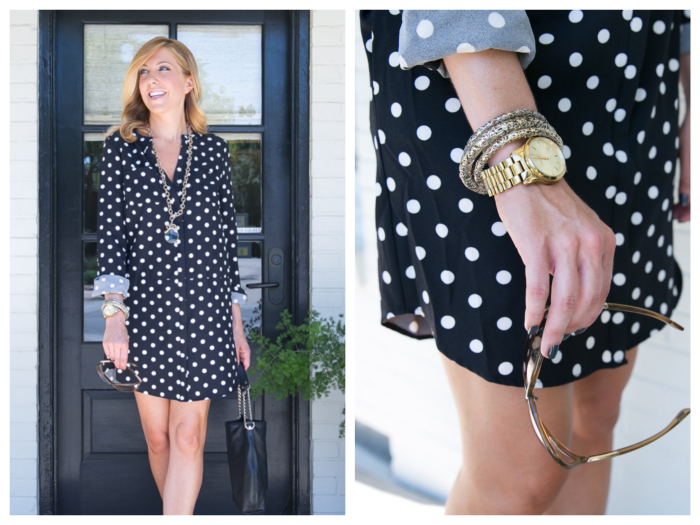 The dress was a STEAL from Target and currently can only been found in stores only but get the matching shirt here and wrap dress here.  My Kendra Scott bangles might as well have come with the watch because when there is one there is almost always the other.  I love layering gold for added impact without distracting from the outfit.
SHOP THE LOOK
CONTRIBUTOR:

PHOTOGRAPHY:  Melissa Glynn has spent the past six year developing a style that aims to show off just how fantastic you are.  This self proclaimed "Texas girl" loves creating images that are classic, timeless, and lovely.  When she's not behind the camera she loves playing with her pup "Nolte", riding bicycles, traveling, yoga, and a really great glass of red zinfandel!