Well we have survived the frenzy of Black Friday and Cyber Monday, supported Small Businesses, and now it's time to give back!  I love the idea of "Giving Tuesday" and I think it's something we should all keep going throughout the holiday season.  It's especially important for me to teach the boys about what it means to give and to slow down and give thanks for what we have been blessed with and give back what we can!
I love that you can find companies with both good products AND a heart for philanthropy!  One of those companies is GoodSteps, which happens to be founded by one of my dear friends who I have known for decades!  It's no surprise that she would start a company with such an incredible mission and TWO amazing opportunities for you to give when you purchase a pair of flip flops.
I've partnered with my friend Alice and GoodSteps to share a few other companies that will let you "shop on purpose" this Giving Tuesday!  We'd love to hear from you in the comments below if you know of other companies that give back as part of their everyday mission.
And…I've rounded up a couple of my favorites below as well!  How are YOU giving back this holiday season?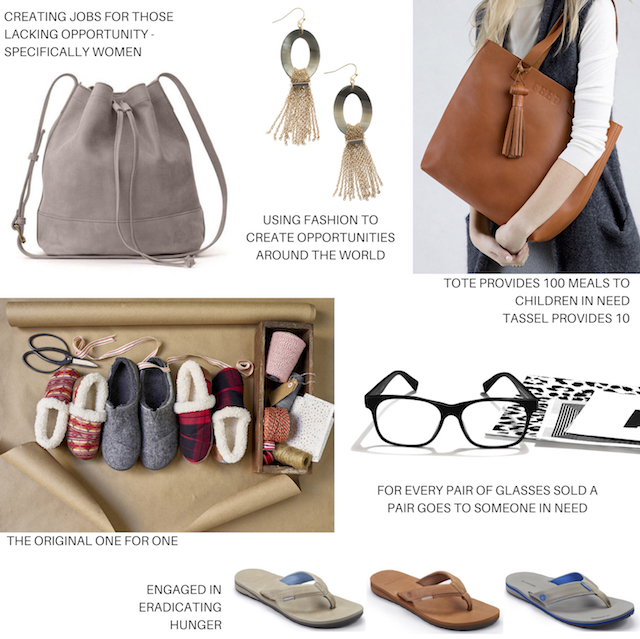 Feed Tote (tassel) | Bucket Bag | Flip Flops | Glasses | Slippers | Earrings
MORE GIVING COMPANIES
LuminAID – solar lights that recharge during the day
Toms (of course!)