Ok people!  It's getting down to the wire here…unless you plan to be out and about at a mall this weekend (noooo ma'am), NOW is the time to start your clicking and knock it out online.  It turns out that the guys and their moms are the hardest people to buy for so I'm sharing my gift guide for BOTH all in one post!
I had every intention of being on top of my shopping this year and yet here I am shopping down to the wire like everyone.  I promise to be back with some more guides as I cross off people off my list – make sure you comment below with the people you still need ideas for and I will try and tackle those first!  And if you are in a real pinch head over to My Favorite Things list 🙂
Happy shopping!
GIFT GUIDE FOR HIM
Without fail every year when I ask readers to dish on the hardest person on their list, they say the men in their lives!  I'm keeping it simple with some classic gifts for just about any guy on your list.  I'm currently coveting the latest guy version of the Clarisonic, the Patagonia Pull Over  (Trev has the vest version and wears it all the time), and he absolutely LOVES his Jack Black.  Don't be mistaken, the "Beard Lube" is for shaving – you don't actually have to have a beard!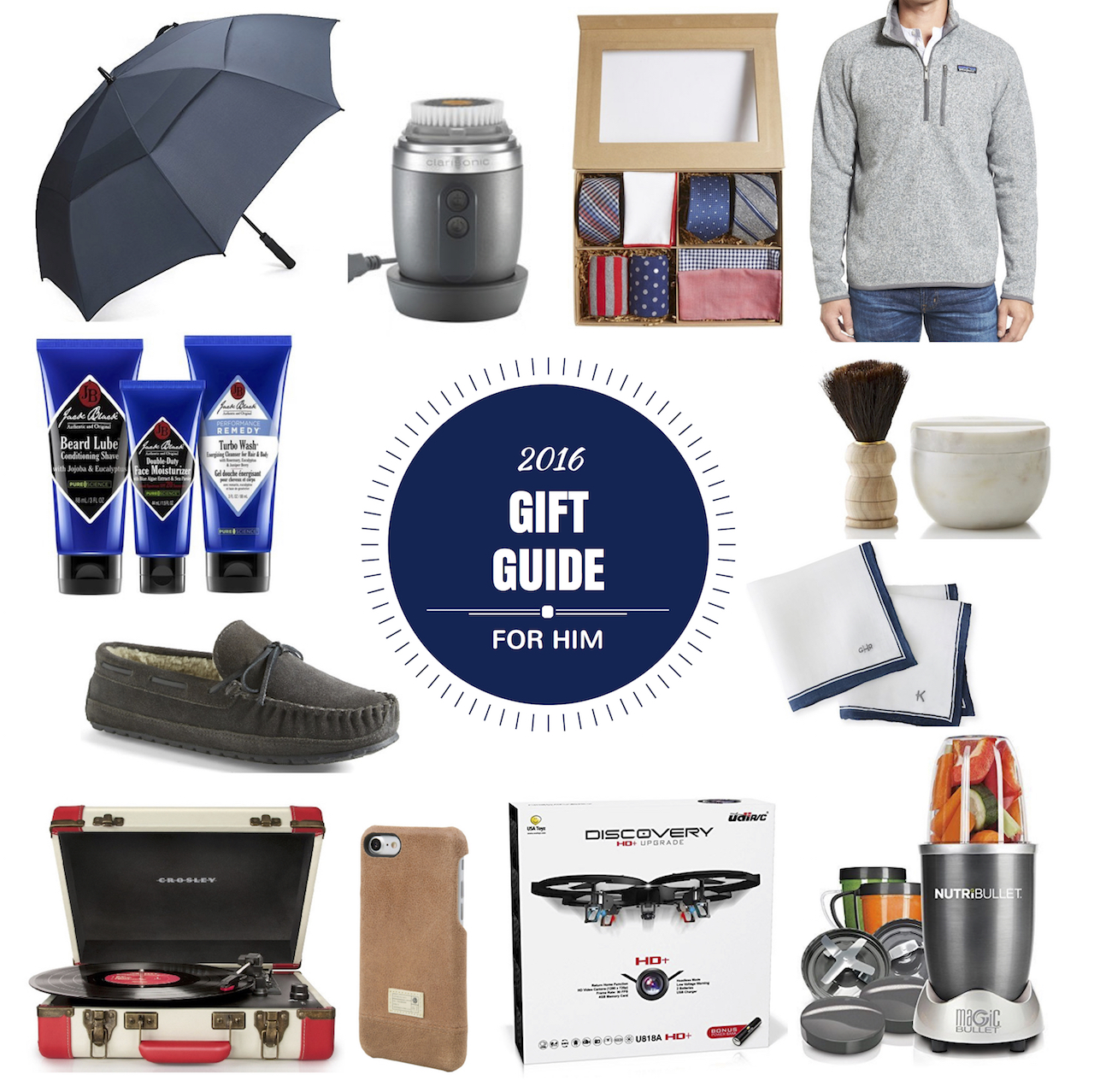 Umbrella // Clarisonic // Tie Box // Patagonia Pull Over // Shave Set // Handkerchiefs // NutriBullet // Drone // iPhone 7 Case // USB Turntable // Ugg Slippers // Jack Black Gift Set
Shop even MORE gifts for him HERE!
GIFT GUIDE FOR YOUR MOTHER-IN-LAW
Shopping for your Mother in Law can be a lot of pressure.  You can't just get any old thing for the woman that raised the love of your life right?  When shopping for your MIL it's important to remember they are just normal women and so shop for them like any other woman in your life.  Consider their likes and hobbies and treat them to something they may not get themselves…like this silk pillowcase that is a MUST have for great hair and skin or start a collectors item like these Waterford glasses!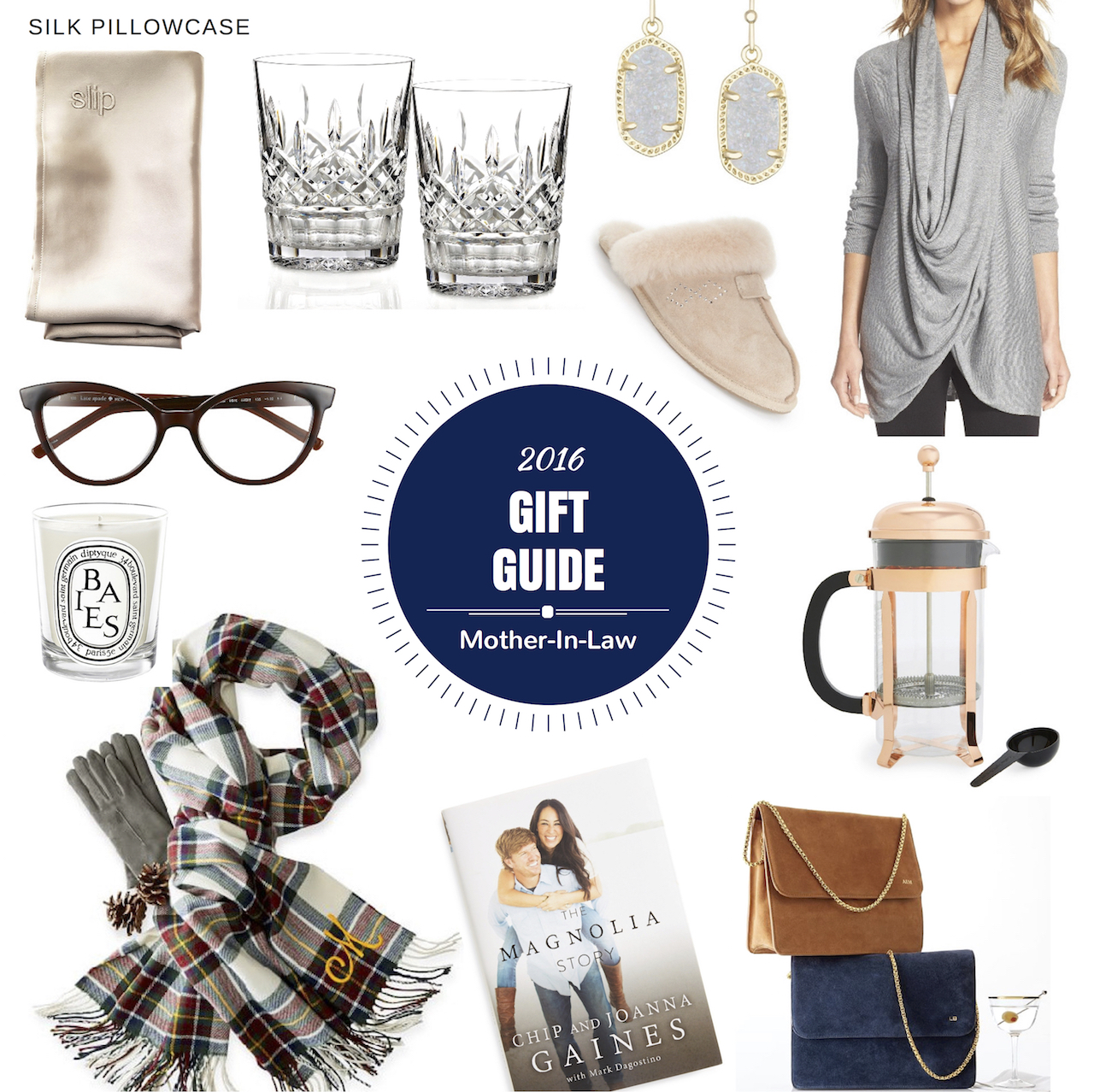 Pillowcase // Waterford Glasses // Kendra Scott // Uggs // Cardigan // French Press // Purses // Book // Scarf // Candle // Readers
Shop even more gifts for your Mother-in-Law HERE!
Once are done with your shopping you can do a little happy dance like this and we can virtually high five!